Instant updates as the news happens!!!



See CalNews.com's updates on Facebook 24/7




You can also follow us on Twitter!




Tweet us your news scoops today!!!
New York Times


Disgusting Pols Rush to Leverage a Piece of Mandela's Death
Obama's Path Was Shaped by Mandela's Story
Without Nelson Mandela, there might never have been a President Obama. That is the strong impression conveyed from Mr. Obama, whose political and personal bonds to Mr. Mandela, the former South African president, transcended their single face-to-face meeting, which took place at a hotel here in 2005. It was the fight for racial justice in South Africa by Mr. Mandela that first inspired a young Barack Obama to public service, the American president recalled on Thursday evening after hearing that Mr. Mandela, the 95-year-old world icon, had died. Mr. Obama delivered his first public speech, in 1979, at an anti-apartheid rally. Mr. Obama's first moment on the public stage was the start of a life and political career imbued with the kind of hope that Mr. Mandela personified. "The day that he was released from prison gave me a sense of what human beings can do when they're guided by their hopes and not by their fears," Mr. Obama said on Thursday. "Hope" would eventually become the mantra for his ascension to the White House.


Washington Post


Apparently no one in Washington is capable of telling the truth about anything...


After denial, White House now says Obama lived with uncle
The White House acknowledged Thursday that President Obama lived with his uncle for a brief period in the 1980s while he was a student at Harvard Law School -- despite previously saying there was no record of the two having met. "The president did stay with him for a brief period of time until his apartment was ready," White House spokesman Eric Schultz said in a statement. "After that, they saw each other once every few months, but after law school they fell out of touch. The president has not seen him in 20 years, has not spoken with him in 10. " Onyango "Omar" Obama faced a deportation hearing earlier this week following a drunk-driving arrest. During the hearing, he said that the president had lived with him while he was a student at Harvard. The Boston Globe reported in 2012, after Omar Obama's arrest, that the White House said he had "never met his famous nephew." The White House now says it only told the Globe that there was no record of the two having met -- not definitively that they hadn't met. In its report Thursday, the Globe confirmed that the White House initially said that there was no record that they had met. It said the White House never asked for a correction.


Washington Post
For 2014 midterm elections, Republicans may decide to be cautious


Clueless and floundering GOP needs to get a plan


Coming to the end of a year that has bitterly divided their caucus, House Republicans are grappling with how bold they should be in shaping a legislative agenda for 2014. Some want a modest approach focusing on oversight of the Affordable Care Act, while others are pushing for a broad alternative to President Obama's health-care plan, hoping that it would stand as evidence of a positive GOP agenda heading into next year's midterm elections. Some believe that a jobs agenda is critical, while others want to craft unique proposals related to education and poverty. The sprawling set of issues has only one common denominator: avoiding some of the self-inflicted wounds that cost them so dearly in recent election seasons. And across their ideological spectrum, House Republicans now say that they want to avoid shutting down the federal government and other blunders that Democrats could turn against them in the election year. The 2014 agenda is still several weeks away from being formally crafted, which typically occurs in late January at the annual issues retreat.



Washington Post


Fed spy rats grabbing 5 billion phones a day!
NSA tracking cellphone locations worldwide, Snowden documents show
The National Security Agency is gathering nearly 5 billion records a day on the whereabouts of cellphones around the world, according to top-secret documents and interviews with U.S. intelligence officials, enabling the agency to track the movements of individuals — and map their relationships — in ways that would have been previously unimaginable. The records feed a vast database that stores information about the locations of at least hundreds of millions of devices, according to the officials and the documents, which were provided by former NSA contractor Edward Snowden. New projects created to analyze that data have provided the intelligence community with what amounts to a mass surveillance tool. One senior collection manager, speaking on the condition of anonymity but with permission from the NSA, said "we are getting vast volumes" of location data from around the world by tapping into the cables that connect mobile networks globally and that serve U.S. cellphones as well as foreign ones. Additionally, data are often collected from the tens of millions of Americans who travel abroad with their cellphones every year. In scale, scope and potential impact on privacy, the efforts to collect and analyze location data may be unsurpassed among the NSA surveillance programs that have been disclosed since June. Analysts can find cellphones anywhere in the world, retrace their movements and expose hidden relationships among the people using them.


New York Times


Internet Firms Step Up Efforts to Stop Spying
When Marissa Mayer, Yahoo's chief executive, recently announced the company's biggest security overhaul in more than a decade, she did not exactly receive a standing ovation. Ordinary users asked Ms. Mayer why Yahoo was not doing more. Privacy activists were more blunt. "Even after today's announcement, Yahoo still lags far behind Google on web security," said Christopher Soghoian, a technology analyst at the American Civil Liberties Union. For big Internet outfits, it is no longer enough to have a fast-loading smartphone app or cool messaging service. In the era of Edward J. Snowden and his revelations of mass government surveillance, companies are competing to show users how well their data is protected from prying eyes, with billions of dollars in revenue hanging in the balance. On Thursday, Microsoft will be the latest technology company to announce plans to shield its services from outside surveillance. It is in the process of adding state-of-the-art encryption features to various consumer services and internally at its data centers. The announcement follows similar efforts by Google, Mozilla, Twitter, Facebook and Yahoo in what has effectively become a digital arms race with the National Security Agency as the companies react to what some have called the "Snowden Effect."


New York Times




America's Next War...


Jihadist Groups Gain in Turmoil Across Middle East
Intensifying sectarian and clan violence has presented new opportunities for jihadist groups across the Middle East and raised concerns among American intelligence and counterterrorism officials that militants aligned with Al Qaeda could establish a base in Syria capable of threatening Israel and Europe. The new signs of an energized but fragmented jihadist threat, stretching from Mali and Libya in the west to Yemen in the east, have complicated the narrative of a weakened Al Qaeda that President Obama offered in May in a landmark speech heralding the end of the war on terrorism. The leaders of the Senate and House intelligence committees, Senator Dianne Feinstein of California and Representative Mike Rogers of Michigan, raised warnings in an interview on CNN on Sunday when they said that Americans were "not safer" from terrorist attacks than in 2011. The concerns are based in part on messages relayed this year by Ayman al-Zawahri, Al Qaeda's overall leader, indicating that he views Syria — where the number of jihadist rebels and foreign fighters is steadily rising — as a promising staging ground. Some analysts and American officials say the chaos there could force the Obama administration to take a more active role to stave off potential threats among the opposition groups fighting against the government of President Bashar al-Assad. But striking at jihadist groups in Syria would pose formidable political, military and legal obstacles, and could come at the cost of some kind of accommodation — even if only temporary or tactical — with Mr. Assad's brutal but secular government, analysts say.


New York Times


A New Wave of Challenges to Health Law
Blow-hard Republicans doing everything they can to screw you out of accessible and affordable healthcare
More than a year after the Supreme Court upheld the central provision of President Obama's health care overhaul, a fresh wave of legal challenges to the law is playing out in courtrooms as conservative critics — joined by their Republican allies on Capitol Hill — make the case that Mr. Obama has overstepped his authority in applying it. A federal judge in the District of Columbia will hear oral arguments on Tuesday in one of several cases brought by states including Indiana and Oklahoma, along with business owners and individual consumers, who say that the law does not grant the Internal Revenue Service authority to provide tax credits or subsidies to people who buy insurance through the federal exchange. At the same time, the House Judiciary Committee will convene a hearing to examine whether Mr. Obama is "rewriting his own law" by using his executive powers to alter it or delay certain provisions. The panel also will examine the legal theory behind the subsidy cases: that the I.R.S., and by extension, Mr. Obama, ignored the will of Congress, which explicitly allowed tax credits and subsidies only for those buying coverage through state exchanges. "We have agencies under this administration having an attitude that they can fix a statute, that they can improve upon a statute, that they can look at a statute's clear language and disregard it," Scott Pruitt, the Oklahoma attorney general, who is bringing one of the cases, said in an interview Monday. "The president himself has said on more than one occasion, 'I can't wait on Congress.' In our system of government, he has to." The subsidy lawsuits grow out of three years of work by conservative and libertarian theorists at Washington-based research organizations like the Cato Institute, the American Enterprise Institute and the Competitive Enterprise Institute. The cases are part of a continuing, multifaceted legal assault on the Affordable Care Act that began with the Supreme Court challenge to the law and shows no signs of abating.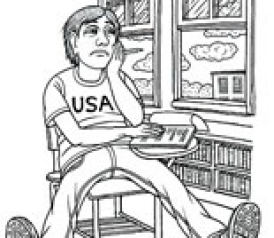 Washington Post


Asia blows America away again...


U.S. students lag around average on international science, math and reading test
Scores in math, reading and science posted by 15-year-olds in the United States were flat while their counterparts elsewhere — particularly in Shanghai, Singapore and other Asian provinces or countries — soared ahead, according to results of a well-regarded international exam released Tuesday. While U.S. teenagers scored slightly above average in reading, their scores were average in science and below average in math, compared to 64 other countries and economies that participated in the 2012 Program for International Student Assessment, or PISA, which was administered last fall. That pattern has not changed much since PISA was first administered in 2000. "Our scores are stagnant. We're not seeing any improvement for our 15-year-olds," said Jack Buckley, commissioner at the National Center for Education Statistics, the research arm of the U.S. Department of Education. "But our ranking is flipping because a lot of these other countries are improving." The test scores offer fresh evidence for those who argue that the United States is losing ground to competitors in the global market and others who say a decade's worth of school reform has done little to improve educational outcomes. Shanghai dominated the exam, occupying the top slot in all three subjects. The Chinese province has catapulted to the top in PISA over the past decade after focusing on teacher preparation and investing in its most challenging classrooms, among other things.


Los Angeles Times


For Congress, healthcare plans remain a notch above
Many lawmakers are signing up for insurance through an exchange...but they're getting better customer service and benefits
Trying to align lawmakers with the people they represent, Congress three years ago decided that when the new healthcare plan took effect, members would give up their platinum health benefits and enroll in the online marketplaces created for millions of other Americans. In typical congressional fashion, however, things have not worked out exactly as advertised. While many members of Congress are indeed signing up for health coverage through the District of Columbia exchange — which was designated as the provider for all members — their experiences have been significantly better than those of average consumers in several respects, including more generous benefits packages, VIP customer service from insurers and the same government-subsidized premiums they've always enjoyed. It's a far cry from the experience of millions of other Americans, who have been frustrated by a crash-prone federal website, policy cancellations and confusion over the new program.


Wall Street Journal
Insurers Seek to Bypass Health Site -- Insurance Companies Slowly But Surely Taking Over Everything


Administration Officials Acknowledged 'More Work to Be Done'


Insurers and some states are continuing to look for ways to bypass the balky technology underpinning the health-care law despite the Obama administration's claim Sunday that it had made "dramatic progress" in fixing the federal insurance website. Federal officials said they had largely succeeded in repairing parts of the site that had most snarled users in the two months since its troubled launch, but acknowledged they only had begun to make headway on the biggest underlying problems: the system's ability to verify users' identities and accurately transmit enrollment data to insurers. One of the leading states operating its own exchange is considering ways to decouple itself from the federal infrastructure it relies on to confirm residents' eligibility for federal tax credits. That technology has been affected by planned and unplanned outages. Insurers also are telling the administration they want more help to work around the federal system so they can enroll many customers directly.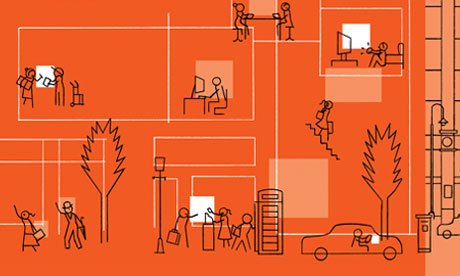 Alan Rusbridger
What now for the surveillance state?


Even GCHQ and the NSA know their work may not be sustainable without a proper debate about their power


GCHQ and the NSA potentially know everything about us, but we know virtually nothing about them. To most visitors, Cheltenham is a charming spa town on the edge of the Cotswolds. They admire its handsome regency terraces, visit its racecourse and throng to a thriving festival scene. Less visibly, Cheltenham is also a company town built around one industry: spying. The Government Communications Headquarters seems to be very good at what it does. Its 6,400 employees include many bright computer engineers who work tirelessly to invent ever more imaginative ways to collect vast amounts of data on hundreds of millions of people. Some find what they do reassuring, others menacing. As for the people who work at GCHQ, they have found themselves, for the first time, under intense scrutiny. This is, to put it mildly, unwelcome to them. They would like it to stop – and they have friends in politics, the law and even the press who agree. According to those who study such things for a living, we live in a golden age of surveillance. The mobile phones we carry around betray us – our movements, our search terms, our health, our intentions, our friends, our emails, our texts. A bland name for it is "metadata". But, as one former lawyer with the US National Security Agency told me: "Metadata absolutely tells you everything about somebody's life." GCHQ is, along with the NSA, a world leader. Over the past five years GCHQ's access to what they call "light" (a sweeter name for metadata) has increased by 7,000%, according to documents leaked by the former NSA contractor Edward Snowden. The amount of material being analysed or processed is up by 3,000%. That's a lot of light. Some accuse GCHQ of being little more than the Cheltenham branch office of the NSA. This may be unfair, but Whitehall officials concede that there is a high degree of co-operation and sharing between the two agencies. One of Cheltenham's senior legal advisers put the possible attraction for their American counterparts this way: "We have a light oversight regime compared with the US." GCHQ, which receives tens of millions of pounds from the NSA every year, used, in some minds, to be the Cinderella of the intelligence world. The public imagination was more easily captured by James Bond, George Smiley and the cold war pitting of agent against agent. It's now clear that GCHQ and the NSA have risen without trace to the top of the intelligence pecking order. Increasingly an asymmetry has developed: they potentially know virtually everything about us, but we know virtually nothing about them.


San Francisco Chronicle


Top US commander apologizes for Afghan airstrike
Drone strike f*ck-up humiliates America
The top U.S. commander in Afghanistan apologized to President Hamid Karzai for a drone strike that killed a child and NATO promised an investigation Friday as rising tensions threatened efforts to persuade the Afghan leader to sign a long-delayed security agreement. Marine Gen. Joseph Dunford called Karzai late Thursday to express "deep regrets for the incident and any civilian casualties," the commander's spokesman said. Karzai condemned the attack, which also wounded two
women earlier Thursday, and said all airstrikes and foreign raids on Afghan homes must stop if the United States expects him to sign the pact that would allow thousands of Americans to stay in the country beyond a 2014 withdrawal deadline. "This attack shows that American forces do not respect the safety of the Afghan people in their h omes," Karzai said in a Dari-language statement on his website. The two governments have agreed on a draft bilateral security agreement and it was approved by a consultative Afghan council known as a Loya Jirga. But Karzai shocked the assembly and the Americans when he announced he would not sign the deal but would instead leave that up to his successor following April 5 elections. The 2,500-member Loya Jirga had also demanded it be signed by the end of next month. The Obama administration has been trying to persuade Karzai to change his mind and sign the deal by the end of the year in order to allow enough time to make preparations for a continuing presence after the NATO and U.N. mandates for foreign troops in the country expires at the end of next year. Civilian deaths at the hands of U.S. and allied soldiers have been one of the main sources of contention in increasingly tense relations with Karzai over the years, although such killings have fallen off sharply in recent years following stricter NATO guidelines on the use of air power against ground targets. The Taliban and other insurgent groups are blamed for the overwhelming majority of civilian casualties, most of which are caused by roadside bombs targeting Afghan or foreign forces. Insurgents also have carried out attacks against government and elected officials as well as people working for the administration.


Washington Post


America bows to China's airspace demands


US advises carriers to comply with China air zone
The United States advised U.S. carriers to comply with China's demand that it be told of any flights passing through its new maritime air defense zone over the East China Sea, an area where Beijing said it launched two fighter planes to investigate a dozen American and Japanese reconnaissance and military flights. It was the first time since proclaiming the zone on Nov. 23 that China said it sent planes there on the same day as foreign military flights, although it said it merely identified the foreign planes and took no further action. China announced last week that all aircraft entering the zone — a maritime area between China, Taiwan, South Korea and Japan — must notify Chinese authorities beforehand and that it would take unspecified defensive measures against those that don't comply. Neighboring countries and the U.S. have said they will not honor the new zone — believed aimed at claiming disputed territory — and have said it unnecessarily raises tensions. State Department spokeswoman Jen Psaki said in a statement Friday that the U.S. remained deeply concerned about China's declared air identification zone. But she said that it is advising U.S. air carriers abroad to comply with notification requirements issued by China. On Wednesday, Psaki had said the U.S. government was working to determine if the new rules applied to civil aviation. But she said that in the meantime, U.S. air carriers were being advised to take all steps they consider necessary to operate safely in the East China Sea region. In Beijing, the Ministry of Defense said the Chinese fighter jets identified and monitored the two U.S. reconnaissance aircraft and a mix of 10 Japanese early warning, reconnaissance and fighter planes during their flights through the zone early Friday.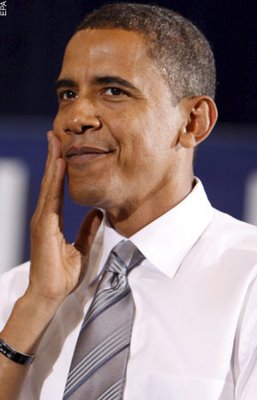 Los Angeles Times


The thanks you get for helping Islamics
Karzai again accuses Western forces of attacking Afghan civilians
Afghan President Hamid Karzai erupted in anger at the United States on Thursday over what he said was a drone strike in southern Afghanistan that killed a child and wounded two women. Karzai, already locked in a bitter dispute with the U.S. over American ground raids on Afghan homes, repeated that he will not sign a proposed security a
greement between the two nations unless all such raids are ended immediately. In a statement on his presidential website late Thursday night, he seemed to add airstrikes to that demand. "This attack shows that American forces do not respect the safety of the Afghan people in their homes," Karzai said, according to the website. "For years our people have been killed and their homes destroyed under the pretext of a war on terror." Karzai warned the United States last week that one more attack on an Afghan home by U.S. forces would end all possibility of signing the agreement. Karzai said a drone attack "by American forces" struck a house in the village of Faqiran, in the Garmsir district of Helmand province. Taliban insurgents control much of the southern province, and Garmsir has been fiercely contested in battles between the Taliban and NATO-led international troops over the years.
Charles Krauthammer


Woe to U.S. allies
Three crises, one president, many bewildered friends. The first crisis, barely noticed here, is Ukraine's sudden turn away from Europe and back to the Russian embrace. The second crisis is the Middle East — the collapse of confidence of U.S. allies as America romances Iran. The third crisis is unfolding over the East China Sea, where, in open challenge to Obama's "pivot to Asia," China has brazenly declared a huge expansion of its airspace into waters claimed by Japan and South Korea. No one's asking for a JFK-like commitment to "bear any burden" to "assure the . . . success of liberty." Or a Reaganesque tearing down of walls. Or even a Clintonian assertion of America as the indispensable nation. America's allies are seeking simply a reconsideration of the policy of retreat that marks this administration's response to red-line challenges all over the world — and leaves them naked.



Robert J. Samuelson


Is the stock market nuts?
What's clearer is that stocks and the "real economy" of jobs and production have become disconnected — and that this cannot continue indefinitely. There are practical limits to how much companies can improve profits without stronger economic growth and higher sales. If these don't materialize, we may discover that the market is not a bubble but a blob that goes nowhere quickly.

Kathleen Parker
The GOP's toxic messaging
As the government health-care Web site chugs along, the Obama administration has begun a counter-initiative to combat Republican naysaying — and its weapons are of superior grade. The bunker buster is positive messaging and a return to hope and change. For Republicans, it's whatever the opposite is. Despair and stagnation? Gloating and gloom? When Republicans say the health-care plan is doomed, a train wreck, a disaster, etc. — and offer no hopeful options — they appear to be rooting only for failure.

Carl Bernstein
Watergate scandal journalist's letter comes as Guardian editor prepares to appear before MPs over Edward Snowden leaks
Indeed, generally speaking, the record of journalists, in Britain and the United States in handling genuine national security information since World War II, without causing harm to our democracies or giving up genuine secrets to real enemies, is far more responsible than the over-classification, disingenuousness, and (sometimes) outright lying by a series of governments, prime ministers and presidents when it comes to information that rightly ought to be known and debated in a free society. Especially in recent years. You are being called to testify at a moment when governments in Washington and London seem intent on erecting the most serious (and self-serving) barriers against legitimate news reporting – especially of excessive government secrecy – we have seen in decades.

David Ignatius
Ousting Assad may be only the beginning


Is the Bush-Obama axis setting us up for another war?


As al-Qaeda grows more powerful in
Syria — seeking "complete control over the liberated areas," according to a new Syrian rebel intelligence report — moderate opposition leaders are voicing new interest in a political settlement of the grinding civil war. But a peace agreement may just be a prelude to a new war against the terrorists.



Scott Pruitt


ObamaCare's Next Legal Challenge


The law says subsidies can only go through state-run exchanges


As millions of Americans see their health-insurance premiums increase, have their coverage dropped as a result of the Affordable Care Act, and are unable to use the federal exchange, Oklahoma has sued the Obama administration. The Sooner State and several others are trying to stop the government from imposing tax penalties on certain states, businesses and individuals in defiance of the law. If these legal challenges are successful, the deficit spending associated with the new health-care law could be reduced by approximately $700 billion over the next decade. While the president's health law is vast and extraordinarily complex, it is in one respect very simple. Subsidies are only to be made available, and tax penalties for not signing up for health insurance are only to be assessed, in states that create their own health-care exchange. The IRS, however, is attempting to enforce tax penalties in all states—including Oklahoma and the majority of the other states that have declined to create their own exchanges. Citizens and businesses in these states must use the federal exchange instead.



RON WYDEN, MARK UDALL and MARTIN HEINRICH


End the N.S.A. Dragnet, Now
The framers of the Constitution declared that government officials had no power to seize the records of individual Americans without evidence of wrongdoing, and they embedded this principle in the Fourth Amendment. The bulk collection of Americans' telephone records — so-called metadata — by the National Security Agency is, in our view, a clear case of a general warrant that violates the spirit of the framers' intentions. This intrusive program was authorized under a secret legal process by the Foreign Intelligence Surveillance Court, so for years American citizens did not have the knowledge needed to challenge the infringement of their privacy rights.

Debra J. Saunders
Medicaid dollars put GOP in quandary
The latest issue roiling the Republican Party is Medicaid, specifically whether Republican governors should expand Medicaid with federal Affordable Care Act money - especially if they want to be on the GOP national ticket in 2016. It's a hot issue because Obamacare allows states to expand their pool of eligible Medicaid recipients. For the first three years, Washington promises to pay 100 percent of the freight for new enrollees; later, federal support would shrink to 90 percent. (Washington covers about half the cost of today's pre-ACA enrollees.) It's as free as free money gets in this country - nearly $1 trillion over 10 years, which leaves Republican governors with a dilemma. To snatch or to spurn, that is the question.



New York Times


Surveillance Goes on Trial
In the wake of the Snowden disclosures and the ensuing public debate, the agency and the intelligence court have declassified some rulings and other documents in an attempt to justify the various surveillance programs. But far from providing comfort, the releases have only highlighted the dubious grounds on which the programs have been approved, and how often and how systematically the N.S.A. violates the court's orders.



Dana Milbank


The Democrats' naked power grab
If Congress wasn't broken before, it certainly is now. What Harry Reid and his fellow Democrats effectively did was take the chamber of Congress that still functioned at a modest level and turn it into a clone of the other chamber, which functions not at all. They turned the Senate into the House.



Charles Krauthammer


'Sucker's deal'
A president desperate to change the subject and a secretary of state desperate to make a name for himself are reportedly on the verge of an "interim" nuclear agreement with Iran. France called it a "sucker's deal." France was being charitable.



San Diego Union-Tribune


Will U.S. finally scrap dumb corn ethanol policy?
Of all the policies of the federal government, it's impossible to think of one that is more ill-conceived on more levels than expensive programs subsidizing the use of corn as a biofuel in the name of helping the environment. That's why it's heartening to see a glimmer of an understanding in Washington, D.C., of the ridiculousness of our corn ethanol policy.



Oakland Tribune


President and his staff must clean up the mess they made
President Barack Obama has finally fessed up, albeit rather clumsily, to two painfully obvious facts: his administration royally bungled implementation of the nation's new health care law and that he misled the public about being allowed to keep insurance plans they liked. Those are no small admissions for a president who has had repeated difficulty accepting the buck-stops-here nature of the office he holds. The poster child for botched implementation, thus far anyway, is the new website -- HealthCare.gov -- that was supposed to allow people to sign up for insurance beginning Oct. 1. It has been a profound failure.