Instant updates as the news happens!!!



See CalNews.com's updates on Facebook 24/7




You can also follow us on Twitter!




Tweet us your news scoops today!!!
New York Daily News
Obamas are buying $4.25M desert home in California: report
Unidentified real estate sources: First Family is in escrow on the custom-built compound in ritzy Rancho Mirage
The Obamas are buying a $4.25 million hilltop hideaway near Palm Springs that boasts its own two-story waterfall and putting green, according to a published report. Unidentified real estate sources told the Los Angeles Times that the First Family is in escrow on the custom-built compound in the ritzy Thunderbird Heights community of Rancho Mirage, Calif. Frank Sinatra, Bob Hope and Bing Crosby once owned homes in the exclusive gated enclave. The centerpiece of the jaw-dropping desert property is a spacious, ultra-modern main house with four bedrooms, four and a half bathrooms and a "master retreat" complete with gym, tanning and spa rooms, the property's online Realtor.com listing says. A neighboring "casita" on the highly manicured, palm tree-dotted grounds offers three bedrooms and three baths. Nestled against a bighorn sheep preserve, the 8,232-square-foot estate covers 3.29 private acres. If the Obamas do eventually move in, they'll also enjoy elevators, two spas, a private rock-formed lagoon, stunning panoramic views and a misting system to help cope with the sweltering desert heat. And they would be following in the footsteps of former President Gerald R. Ford, who departed Washington for the same "playground of Presidents." Attempts to reach listing agents Marc Lange and Carl Blea of HOM Sotheby's International were not immediately successful.


Washington Post


A bad idea to mess with Israel...Palestinian death toll rises in Gaza fighting
The Palestinian death toll rose to more than 500 on Monday as Israel announced that it had prevented two more attempts by Hamas militants to infiltrate the nation via tunnels from the Gaza Strip. As international concern mounted over the growing casualties on both sides in the conflict, now in its 14th day, yet another diplomatic push was underway to bring about a cease-fire. U.S. Secretary of State John F. Kerry and U.N. Secretary General Ban Ki-moon were both expected in Cairo later Monday in hopes of finding a diplomatic resolution that has so far proved elusive. Over the past few hours, Israel reported intense rocket fire across its southern communities, reaching up to Tel Aviv, its second-largest city, where two rockets were intercepted by the Iron Dome missile-defense shield midmorning Monday. Prime Minister Benjamin Netanyahu, who held a security briefing in the south Monday morning with Defense Minister Moshe Yaalon and Benny Gantz, the military's chief of the general staff, said in a statement afterward that while the army had achieved some of its main goals, the "operation would be expanded in order to restore quiet to Israeli citizens."


Politico


Americans are recoiling from direct engagement overseas


Oppose U.S. involvement in Afghanistan, Iraq, Syria and Ukraine by large margins


Skeptical of the value of projecting U.S. power on foreign conflicts


Amid deepening violence across Eastern Europe and the Middle East, Americans are recoiling from direct engagement overseas and oppose U.S. involvement in Afghanistan, Iraq, Syria and Ukraine by large margins, according to a POLITICO poll of 2014 battleground voters. The survey provides a unique look at the foreign policy attitudes of voters who will decide the most competitive Senate and House races this fall. It shows an intensely skeptical view of American military intervention. Asked whether the U.S should do more to counter Russian aggression in Ukraine, just 17 percent answered in the affirmative. Thirty-one percent said the current policy is correct and 34 percent said the U.S. should be less involved. The poll was completed before the downing last week of Malaysia Airlines Flight MH17, the civilian airliner that was apparently attacked over eastern Ukraine. More than three-quarters of likely voters say they support plans to withdraw all troops from Afghanistan by the end of 2016. Only 23 percent oppose the plan. Forty-four percent of likely voters favor less involvement in Iraq's civil war, versus 19 percent who favor more involvement and 23 percent who say the current level of involvement is appropriate. A 51 percent majority said the situation in Iraq affects U.S. national security "a little" or "not at all." Forty-two percent said it affects U.S. national security "a lot." Likely voters prefer less involvement in Syria's civil war over more involvement, 42 percent to 15 percent. Twenty-six percent of likely voters support the current, limited level of involvement. The picture that emerges from the survey is consistent across issues of foreign policy and national security: Americans are profoundly wary of getting entangled overseas and seem to be skeptical of the value of projecting U.S. power on foreign conflicts.


Maria Elena Salinas
I went to Central America to find out why all those children are immigrating alone
Everybody has a theory about why more than 40,000 unaccompanied children have been detained at the border since last fall while attempting to enter the country without documentation. Republicans blame Obama's immigration policies. The federal government has stated that organized crime has spread rumors saying that minors can enter the country without consequences. The governments of Central America say the violence there (which they blame on U.S. drug use and trafficking) is to blame. Pro-immigrant activists say the lack of immigration reform is to blame for the crisis. I wanted to find out for myself why these minors — mostly from Guatemala, Honduras and El Salvador — are coming, so I set out to follow in the footsteps of the exodus. Mirna Couto, Martin Guzmán and Scott Monaghan, my production team for an Univision special titled "Entre el Abandono y el Rechazo" (Between Abandonment and Rejection), joined me as we traveled to the countries that drive migrants away. We also spent time on both sides of the border between McAllen, Tex., and Reynosa, Mexico. We covered more than 5,700 miles over eight days. In Guatemala, two-thirds of the population in rural areas lives on less than a dollar a day. But we found evidence of desperate poverty even in the capital. In Honduras, which is considered the most dangerous country in the world, poverty combines with the underlying danger on the streets caused by conflicts between rival gangs and the increasing presence of drug cartels. Being young in Honduras is a risk. This crisis was foretold. The United States had known for several years that the exodus of Central American minors was increasing. Since 2011, the number of unaccompanied minors from Guatemala, El Salvador and Honduras arriving at the southwestern border has multiplied and reached unprecedented levels. It's not about political statements here or the Machiavellian schemes of unscrupulous coyotes; it's because so little importance has been attached to the lives of poor children, alone, threatened, with no incentives or opportunities to get ahead. The worst part is that just as they are abandoned by their families, their governments or the societies in which they live, they are also rejected by U.S. laws, which do not grant them refugee status. Immigrant children are making the same journey toward the United States in search of the American Dream that immigrants from south of the border have been making for years. They face the same dangers, injustices and abuses as the others. They are risking their lives. Except this time, here's why the rules should be different: They are children.


Los Angeles Times


IDF shreds Hamas as Israeli forces push deeper into Gaza
Fighting intensified and casualties mounted Sunday as Israel put more soldiers on the ground and pushed deeper into Gaza, and heavy shelling drove the death toll higher while cease-fire efforts floundered. The fiercest shelling struck the eastern neighborhoods of Gaza City. Since Israel's military cautioned civilians to move out of targeted areas, more than 60,000 Gazans have taken shelter in U.N. facilities in recent days. Armed skirmishes on the outskirts of urban areas have turned into full combat as well-prepared militants engage troops and armored vehicles drawn deeper into densely populated turf with gunfire, anti-tank missiles and explosive devices. At least 100 militants have been killed since Thursday, when Israel began the ground phase of its military offensive now into its 13th day, Israeli reports said. So far, Israel's military has uncovered 14 tunnels dug from the Gaza Strip believed to extend into Israeli territory. Several have already been demolished or detonated, including two leading to communities north of the Gaza Strip. Israel regards the tunnels as an acute strategic threat, designed for carrying out cross-border attacks and kidnapping civilians or soldiers. At least two such attempts were made Saturday as around a dozen militants ambushed an army jeep inside Israel, killing two soldiers. Heavy weaponry and tranquilizers found in the tunnel later suggested plans to attack a nearby community and abduct Israelis back to Gaza. Military officials attributed much of the ground fighting to the effort against the tunnels. "Hamas is clearly trying to save these tunnels," IDF spokesman Lt. Col. Peter Lerner said, adding that Hamas has invested a lot in them and was "fighting to keep them open."


San Francisco Chronicle


US: Can't rule out Russian role in plane downing
So what? The US can't do much about it either
U.S. Ambassador Samantha Power told an emergency meeting of the U.N. Security Council on Friday that the United States cannot rule out that Russia helped in the launch of the surface-to-air missile that shot down a Malaysia Airlines jet over eastern Ukraine, killing all 298 people on board. Power said the U.S. believes the plane was likely downed by an SA-11 missile fired from an area in eastern Ukraine controlled by pro-Russian separatists. She said Russia has provided SA-11s and other heavy weapons to the separatists. Britain's U.N. Ambassador Mark Lyall Grant, who called the emergency meeting, was more emphatic on assessing blame for the crash. "It is clear where responsibility lies: with the senseless violence of armed separatists and with those who have supported, equipped and advised them," he said. "The council must be united in condemning these actions, and in demanding that these groups disarm, desist from violence and intimidation and engage in dialogue through the democratic mechanisms that are available to them." Power said that early Thursday a Western reporter reported an SA-11 system in separatist-controlled territory near Snizhne, "and separatists were spotted hours before the incident with an SA-11 SAM system close to the site where the plane came down." Power didn't identify the reporter. But on Thursday, AP journalists saw a rocket launcher near Snizhne. "Separatists initially claimed responsibility for shooting down a military transport plane, and claimed responsibility and posted videos that are now being connected to the Malaysian Airlines crash," Power said. "Separatist leaders also boasted on social media about shooting down a plane, but later deleted these messages." Russia's U.N. Ambassador Vitaly Churkin did not respond to the U.S. allegations but called for an international commission to investigate the crash. He asked why Ukraine allowed civilian aircraft to fly over an area where military clashes and airstrikes were taking place, and where anti-aircraft systems were operating, and called on investigators to also determine whether Ukraine met its international obligation to ensure the safety of the flying public and "prevent disasters from occurring." Ukraine's U.N. Ambassador Yuriy Sergeyev reiterated that the downing of the Malaysian airliner would not have happened if Russia did not provide sophisticated anti-aircraft systems to the rebels.


The Oklahoman
Appeals court rules Oklahoma ban on same-sex marriage violates U.S. Constitution
A federal appeals court officially declared Oklahoma's ban on same-sex marriage unconstitutional Friday but temporarily delayed the ruling to allow time for a possible appeal to the U.S. Supreme Court. The 2-1 decision by the 10th U.S. Circuit Court of Appeals reinforced the court's ruling last month in a similar case from Utah. That ruling effectively made same-sex marriage legal in all six states that are part of the circuit: Oklahoma, Utah, Colorado, Kansas, Wyoming and New Mexico. The court found in the Utah case that marriage is a fundamental right and that excluding gay couples violated their 14th Amendment guarantees of equal protection and due process under the law. Friday, the court applied the Utah ruling to Oklahoma's ban, which was passed overwhelmingly by state voters in 2004. Because the court put its ruling on hold, as it did in the Utah case, it was not known Friday when same-sex couples in Oklahoma will be allowed to marry. The U.S. Supreme Court is expected eventually to decide the broad question of whether states can constitutionally ban same-sex marriage. With challenges active in courts across the country, justices potentially could put new marriages on hold in the 31 states where it's illegal until that issue is resolved. However, if the Supreme Court isn't ready to take up the issue and doesn't put its own hold on lower court decisions, Oklahoma couples could get the green light to marry in a few months. Utah officials already have signaled their intent to seek a high court review. The Tulsa County court clerk, who has been defending the Oklahoma ban in federal court, now has to decide whether to appeal to the nation's highest court.


The Oklahoman
Religious leaders react to appellate court's ruling regarding same-sex marriage in Oklahoma
"This ruling...represents a disturbing move away from God's plan of marriage for men and women"
A federal appeals court officially declared Oklahoma's ban on same-sex marriage unconstitutional Friday but temporarily delayed the ruling to allow time for a possible appeal to the U.S. Supreme Court. The 2-1 decision by the 10th U.S. Circuit Court of Appeals reinforced the court's ruling last month in a similar case from Utah, effectively making same-sex marriage legal in all six states that are part of the circuit: Oklahoma, Utah, Colorado, Kansas, Wyoming and New Mexico. Here's what local religious leaders had to say about the ruling. The Rev. Nick Garland, senior pastor of First Baptist Church of Broken Arrow and president of the Baptist General Convention of Oklahoma: "This ruling, which was stayed and has no immediate effect, still represents a disturbing move away from God's plan of marriage for men and women." The Most Rev. Paul S. Coakley, archbishop of the Roman Catholic Archdiocese of Oklahoma City: "Today's ruling is not at all surprising — but it is still highly disappointing. As I have said in the past, only the union between a man and a woman brings forth children. Furthermore, every child has a father and a mother and deserves to know and relate to them whenever possible. Marriage — properly understood —facilitates this. We continue to pray that our society at large will recover this original understanding of marriage — and, in a particular way, we pray for the nine Supreme Court justices, who will presumably eventually decide the legal definition of marriage in the United States. It is our hope that, when the time comes, they will be prepared to affirm the sacred and inalterable truth that marriage is the union of one man and one woman." The Rev. Anthony Jordan, executive director-treasurer of the Baptist General Convention of Oklahoma: "This court ruling flies in the face of the will of the people of this state, who overwhelmingly supported marriage as between one man and one woman. At the same time, no votes of the public, opinion polls or even higher court rulings can change the biblical definition of marriage, which was set by God from the very beginning."
New York Times
For the G.O.P., Fine Line Seen on Migration


Gestures of sympathy for immigrant children met with scorn and derision


In 1996, when a surge in illegal immigration collided with the overheated politics of a presidential election, Republicans demanded a strict crackdown. They passed a measure in the House that would have allowed states to bar children who were in the country illegally from public schools. Senator Bob Dole, Republican of Kansas, the party's nominee for president, called for limiting social services to immigrants in the country illegally. Patrick J. Buchanan, one of Mr. Dole's rivals, had promised to build an electric fence along the border with Mexico. When Mr. Dole lost to Bill Clinton that year, he received just 21 percent of the Hispanic vote — a record low for a Republican nominee — and the party has never really recovered, even as the Hispanic vote has come to represent 10 percent of the presidential electorate, doubling from 1996. Today, as a wave of unaccompanied minors fleeing Central America poses a new crisis for Congress and the White House, Republicans are struggling to calibrate a response that is both tough and humane, mindful of the need to reconcile their freighted history with Hispanic voters and the passions of a conservative base that sees any easing of immigration rules as heresy. Some senior Republicans are warning that the party cannot rebuild its reputation with Hispanics if it is drawn into another emotional fight over cracking down on migrants — especially when so many are young children who are escaping extreme poverty and violence. But pleas for compassion and even modest proposals for change are dividing the party, and setting off intense resistance among conservative Republicans who have resisted a broader overhaul of immigration. Gestures of sympathy, like a trip to the border by Glenn Beck, the conservative radio and television personality who has raised more than $2 million to buy teddy bears, shoes and food for migrant children, were met with scorn and derision. Some anti-immigrant activists responded to news that the government was buying new clothing for the detainees by organizing a campaign to mail them dirty underwear.



Washington Post


Meet a mother in D.C. who risked having her kids smuggled to her from Honduras
From the moment she fled poverty-stricken Honduras a decade ago, Allis Godoy knew she would find a way to be reunited with the children she left behind. She was desperate enough to have them smuggled across Mexico to the U.S. border, spending thousands of dollars and risking their lives so they could join her in Northwest Washington. Four years ago, her teenage son David made the hazardous trip. Two and a half months ago, her youngest daughter, Madison, finally reached her side. By then, the pixie-like 10-year-old had endured two failed smuggling attempts and a third that landed her in the custody of U.S. immigration agents in Texas on April 14. Two weeks later, she flew to Washington and was greeted by the mother who had last seen her when she was 6 months old. It was the crowning achievement of Godoy's life. "If people call this a crime, why is it a crime to want to give your children a better future?" asked Godoy, 39, who makes salads in a restaurant kitchen and lives in a tiny apartment in Columbia Heights. "I have only one goal in life," she said. "To make sure my children never have to endure what I did as a child." Official Washington is in an uproar over how to handle the tens of thousands of unaccompanied children who have been arriving at the border since last fall, a surge that has overwhelmed the government and intensified the public debate over illegal immigration. But just a few miles from the Capitol, in neighborhoods such as Godoy's, is a parallel universe where families are waiting for the same children with open arms. Almost everyone in the region's Salvadoran, Honduran and Guatemalan immigrant communities knows someone whose son or niece has traveled here from the border. New children often appear in school classrooms, health clinics and social service programs, speaking no English and still getting over their shock. Godoy's story might astonish and anger many Americans, but it is an utterly normal part of life in her world, where the ability to "send for" one's children is a source of pride and relief for families who fled poverty and conflict in Central America, often entering the United States illegally. Many have struggled for years at menial jobs, worrying constantly about children back home. With no legal options, these parents frequently pay $2,000 to $5,000 to have their children transported to the U.S. border — or more if they are smuggled further inland. Financially stretched immigrants often borrow the funds or pool resources with family members. "It is not safe in Honduras. There is so much poverty and delinquency," said Godoy. "I never wanted to leave them, and my dream was to go home after a few years. But it didn't work out. Everything was so hard here, and I didn't have the courage to go back empty-handed." Some of her relatives faced the same dilemma, so they helped each other pay to bring their children north. "This is a family investment in their future," she said.


Union-Tribune


Issa on Central America fact-finding trip
Taxpayers fund "quiet" congressional vacation
Rep. Darrell Issa is leading a fact-finding trip to Honduras, Guatemala and El Salvador to examine conditions on the ground in those countries that have led to a surge of migrants into the U.S., including more than 57,000 youths with no parent or adult guardian. An Issa spokesman confirmed the trip, saying the five-member delegation left Washington Thursday evening and is scheduled to return Sunday. The four members traveling with Issa are Republican Reps. Paul Gosar of Arizona, Blake Farenthold of Texas and Kerry Bentivolio of Michigan. The lone Democrat on the trip is Massachusetts Rep. Stephen Lynch. The journey comes as Congress edges closer to its scheduled August recess and more doubt about whether President Barack Obama's request for $3.7 billion to address the border crisis will be acted on before the break. Speaker John Boehner Thursday suggested any concrete action before September is problematic. The trip that was supposed to take place quietly but the news leaked out and was first reported on Breitbart News.


The Hill
McCain: Obama 'AWOL'


Apparently no human tragedy is above the GOP's mud-slinging


Sen. John McCain (R-Ariz.) blasted President Obama for going ahead with a pre-scheduled fundraiser in New York City on Thursday night after the downing of a commercial airliner in Ukraine earlier in the day. "This is just what we used to call in the military AWOL," he said on Fox News. The administration is reviewing whether any U.S. citizens were on board, but McCain criticized the president based on early reports of U.S. casualties. Malaysia Airlines on Friday confirmed the nationalities of all but four of the passengers on board. None have yet been identified as being from the United States. "This is directly loss of American lives here," McCain said. "And the president goes to a fundraiser? Help me out." McCain harkened back to earlier this month when Obama was criticized for attending fundraisers in Texas but not visiting the border amid the surge of child immigrants flowing into the country. "I don't understand this president," he said. "Crisis on the border, he did the fundraisers, the fundraisers in New York while there are major, major conflicts, not to mention the loss of American lives, is reported that there were Americans on that airplane. I do not understand it." President Obama briefly addressed the tragedy during an event in Delaware, offering his thoughts and prayers to the families of the victims. Obama spoke with a number of world leaders on Thursday about the crash and directed his team to stay in close contact with Ukrainian authorities.


Los Angeles Times


Time Warner is girding to fight Murdoch's takeover offer
Time Warner Chairman and Chief Executive Jeff Bewkes is in an uncomfortable position: The cross hairs of Rupert Murdoch. For the last six years, Bewkes has presided over Time Warner, a genteel media company known for its sterling assets such as HBO, CNN and Warner Bros. movie and television studio. He has also systematically shed problematic assets, including AOL and magazine unit Time Inc. The reshaping of Time Warner made the company more lean but inadvertently made it a perfect takeover target. And now Murdoch and his 21st Century Fox team are banging on the door. "Time Warner will turn hostile and do everything in its power to prevent being taken over," predicted longtime media analyst Hal Vogel. "But if Rupert gets obsessed about having to buy Time Warner, and he does tend to get obsessed about these things, then he will end up overpaying."



San Francisco Chronicle


Seriously TSA? Seriously!!!
Fake screener probes passengers at SFO
A man suspected of being drunk posed as a security screener at San Francisco International Airport long enough to direct a couple of women into a private booth for pat downs before real security staffers caught on to him, authorities said Wednesday. The 53-year-old San Francisco man was arrested on suspicion of public drunkenness after creating a stir at the A-side security checkpoint of the International Terminal about 12:30 p.m. Tuesday, said Sgt. Wesley Matsuura of the San Mateo County Sheriff's Office. Authorities are investigating whether the man should be booked on other counts, such as false imprisonment. Matsuura would not give the man's name, saying the case has gone hush-hush since the federal Transportation Security Administration, which oversees airport security, took over the investigation into how the breach happened. Two other airport law enforcement sources tell us the incident started when the man entered the security area wearing khaki pants, a blue polo shirt and blue rubber gloves — an outfit that might have been mistaken for those worn by screeners with the private Covenant security firm. The man, apparently without saying much, steered a woman into one of the private screening booths used to pat down selected passengers, our sources say. What happened inside isn't known, because the woman soon disappeared to catch a flight. A few minutes later, the man directed a second woman toward the booth, our sources say. The incident raises disturbing questions about who's screening the screeners at SFO. TSA could not be reached for comment.


Clueless TSA in San Francisco lets impostor grope women at security checkpoint.
The Hill


Poll: 1 in 6 say immigration is nation's top problem
Seventeen percent of people in the United States say immigration is the nation's top problem, according to a Gallup poll released Wednesday. That's up from 5 percent in June, and is the highest number Gallup has registered for immigration since 2006, when 15 percent said it was the nation's most pressing problem. Gallup's new survey found immigration is virtually tied with "dissatisfaction with government" as the nation's top problem. The economy and unemployment rank below immigration and "dissatisfaction with government" as top problems, the new poll found. Only 8 percent now rate healthcare as the top problem, down from 16 percent in January, when problems with the HealthCare.Gov website were still making headlines.


Politico


GOP finally getting its act together...?


House moving quickly on border
House Republicans are moving quickly to address the growing humanitarian crisis on the southern border, possibly holding votes as soon as next week. As Congress moves closer to the monthlong August recess, the speedy action sends a clear message to Senate Democrats: Take it or leave it. Speaker John Boehner (R-Ohio), incoming Majority Leader Kevin McCarthy (R-Calif.) and a group of top lawmakers working on the border crisis are set to file a bill that very closely mirrors the legislation crafted by Texas lawmakers Sen. John Cornyn, a Republican, and Democratic Rep. Henry Cuellar. The legislation will come with additional funding for the Obama administration somewhere between $1 billion and $2 billion — much less than the nearly $4 billion the White House requested last week. The bill also would aim to give President Barack Obama "more tools" to deal with the crisis, such as policy changes to speed up deportations of unaccompanied minors. The House Republicans' measure could be filed as soon as Thursday and passed next week. The dramatic influx of unaccompanied children from Central America attempting to cross into the United States illegally has left Capitol Hill scrambling for a response before lawmakers leave town in August — when some of the government agencies charged with handling the crisis will start running out of money.



The Hill




Reps and Dems working together...to tax the Internet


Senators renew Internet sales tax push
Senators seeking to give states broader latitude to charge sales taxes on Internet purchases are preparing a last-ditch effort to pass legislation through Congress before the midterm elections. A bipartisan group of lawmakers has been pushing such a fix for years, insisting it would level the playing field between brick-and-mortar and online retailers. Now, Senate supporters believe they have a perfect vehicle: the Internet Tax Freedom Act, a relatively uncontroversial measure, which sailed through the House on Tuesday, that would extend a long-standing ban on state and local taxes on Internet access. "Why wouldn't we?" Sen. Mike Enzi (R-Wyo.), a longtime supporter of online sales tax legislation, said when asked if he planned to attach the Marketplace Fairness Act to the bill. "They're a perfect fit." Enzi and several other senators released their new bill on Tuesday, which would attach the online sales tax measure to a 10-year extension of the Internet freedom bill. The House passed a permanent version of the online access bill on Tuesday. The move sets up a potential showdown between the House, where GOP leadership and a key committee chairman have shown little interest in online sales tax legislation, and the Senate, which passed its bill more than a year ago with bipartisan support.


Politico


The Cheney bunch – minus one
It's almost as if the Cheneys were the Brady Bunch — if the Brady Bunch had started a hawkish think tank and were warning the country about the failures of President Barack Obama's leadership around the world. There's just one problem: this Brady Bunch wasn't all together. Mary Cheney — the former vice president's other daughter, who famously broke with her sister Liz over same-sex marriage — wasn't there. And her absence was obvious every time she came up in the conversation, even as the other Cheneys pleasantly included her in all the family stories they spun. This was a Brady Bunch with an empty square — and the rest of the family spent the lunch hour trying to pretend it wasn't empty.


The Hill


"The guy who used to run the cable industry's lobbying arm is now running the agency tasked with regulating it"


Internet access debate unleashes a firestorm upon the FCC


Comcast and others will own the Internet soon


An avalanche of net neutrality comments have been dumped on the Federal Communications Commission, highlighting the passions stirred over whether Internet service providers like Comcast should be allowed to charge companies more money for quicker delivery of their movies and television shows. FCC Chairman Tom Wheeler said the agency is "mining through" the submissions from lawmakers, content providers, public interest groups and citizens who have seen fit to tell the FCC what is on their mind. "There's a lot of late-night oil," Wheeler said last week in response to a question about how the agency is processing all of the opinions, which it will continue to comb through Tuesday. Wheeler incited a firestorm in April when he unveiled his plan to rewrite rules governing content delivery on the Internet. Under his original plan, Internet providers could charge websites for better access to users. The FCC has been collecting public comments since May, when it voted to move ahead with Wheeler's plan, opening a 60-day comment period. Critics slammed the plan, saying it could create a tiered Internet where only deep-pocketed websites could afford to access the "fast lanes" while others languished in the slow lanes. John Oliver, the host of HBO's "Last Week Tonight," even described Wheeler as a "dingo" in a mocking report of the FCC rules that noted Wheeler once served as head of the cable industry's trade group. "The guy who used to run the cable industry's lobbying arm is now running the agency tasked with regulating it," Oliver said. "That is the equivalent of needing a babysitter and hiring a dingo," he joked, a reference to the pop culture line born of the 1980s Australian tragedy involving an infant being taken by a dingo.



The Hill


Low marks for Obama, GOP on border crisis
Only one third of people approve of President Obama's handling of the crisis at the border, according to a Washington Post survey released Tuesday. The poll found 58 percent of the public disapprove of Obama's approach, but Republicans received a worse grade. Two-thirds said they disapprove of Republican lawmakers' handling of the border crisis and less than a quarter approve. Asked if they support Obama's $3.7 billion request to fix the crisis, more than half said they support the plan and 43 percent oppose it. Among Democrats, liberal Democrats back the proposal while 59 percent of moderate and conservative Democrats said they support it.
The White House submitted the request, which would provide funding to care for children while their deportation cases are heard, help speed up deportation hearings and improve border security, to Congress last week. Some Republicans on Capitol Hill have already expressed opposition to the request. More than 57,000 unaccompanied children have illegally crossed into the United States from Central America since last October, according to the Obama administration.



Politico


Feckless GOP fraud...
Mike Huckabee's private plane habit
Penchant for aerial luxury presents a jarring contrast to Huckabee's homespun shtick
As a presidential candidate, Mike Huckabee made a name for himself as the regular Joe on the debate stage, a threadbare underdog who couldn't afford his opponents' Madison Avenue-style commercials, plush hotels and chartered planes. In his campaign memoir, Huckabee proclaimed that he "kept in touch" with ordinary people while eating food-court fare and waiting for long-delayed commercial flights as "other candidates were stepping onto their Gulfstream jets." These days, the former Arkansas governor is living — and flying — far more comfortably. Now a Fox News commentator and highly paid public speaker, Huckabee has in just a few years racked up at least $253,000 in private air travel bills on the way to political events, according to a POLITICO review of federal and state campaign finance records. As he continues to toy publicly with the possibility of a second presidential campaign in 2016, Huckabee has cut a costly path through the nation's political battlegrounds, incurring significant costs to Republican candidates and groups in at least nine states, among them the Iowa Republican Party and Missouri Senate candidate Todd Akin's infamous 2012 campaign. It's a penchant for aerial luxury that could present a jarring contrast to Huckabee's homespun shtick should he decide to be a candidate in the future.


It's a penchant for aerial luxury that could present a jarring contrast to Huckabee's homespun shtick should he decide to be a candidate in the future.
Politico
Electronic health records ripe for theft
America's medical records systems are flirting with disaster, say the experts who monitor crime in cyberspace. A hack that exposes the medical and financial records of hundreds of thousands of patients is coming, they say — it's only a matter of when. As health data become increasingly digital and the use of electronic health records booms, thieves see patient records in a vulnerable health care system as attractive bait, according to experts interviewed by POLITICO. On the black market, a full identity profile contained in a single record can bring as much as $500. The issue has yet to capture attention on Capitol Hill, which has been slow to act on cybersecurity legislation. "What I think it's going to lead to, if it hasn't already, is an arms race between the criminal element and the people trying to protect health data," said Robert Wah, president of the American Medical Association and chief medical officer at the health technology firm CSC. "I think the health data stewards are probably a little behind in the race. The criminal elements are incredibly sophisticated." The infamous Target breach occurred last year when hackers stole login information through the retailer's heating and air system. Although experts aren't sure what a major health care hack would look like, previous data breaches have resulted in identity and financial theft, and health care fraud.


The Hill
Obama the pariah
Democrats are voicing their displeasure with his policies and campaign advisers are telling candidates to avoid being photographed with him, so as to deny Republicans effective visuals for campaign ads. "It's a no-brainer," said one operative who works for a senator up for reelection in 2014. "The second term has been a bit of a disaster, his approval ratings are the lowest of his presidency and Washington is in disarray." Many of the Democratic senators elected in 2008 rode to office on Obama's coattails. Six years later, they're asking, "Barack who?" Sen. Mark Udall (D-Colo.) last week avoided being at his own fundraiser while Obama was there, excusing himself on the grounds that he had to attend votes at the Capitol. It is not just Senate Democrats who are displeased with the president. Some House members have expressed dissent over his approach to the surge of young illegal immigrants streaming across the southern border. Last week, Rep. Henry Cuellar (D-Texas) described Obama's behavior over the border crisis as "aloof," "detached" and "bizarre." Referring to a staged photo opportunity for news media when Obama drank beer and played pool in Colorado while thousands of Latino children crossed the southern border illegally, Cuellar added, "I mean, the optics are just horrible." The centrist Texas congressman was not the only critic. Liberal Rep. Raul Grijalva (D-Ariz.) told MSNBC that "the borderlands deserve a presidential visit." He added, "I think a visit by the president is reaffirming that the borderlands along the southwest border are vital and important to this nation. So I think a visit would be important and very symbolic." Many Democrats in Congress complain that Obama is indifferent to their concerns. There is also a broader sense on Capitol Hill that Obama just isn't the guy they thought he was, who would deliver on his vaunted promises of hope and change.


Washington Post


Border crisis scrambling the politics of immigration policy
Until now, the politics of immigration have been seen as a no-lose proposition for President Obama and the Democrats. If they could get a comprehensive overhaul passed, they would win. And if Republicans blocked it, the GOP would further alienate crucial Hispanic and moderate voters. But with the current crisis on the Southwest border, where authorities have apprehended tens of thousands of unaccompanied Central American children since October, that calculus may be shifting. Republicans and even some Democrats have accused Obama of being insufficiently engaged in a calamity that many say he should have seen coming. And the president's own party is deeply divided over what must be done now — particularly on the sensitive question of deporting children who have traveled thousands of miles and turned themselves in to U.S. authorities to escape from the desperate situations they faced in countries such as Guatemala, Honduras and El Salvador. The emergency has also renewed questions about the administration's competence, reminiscent of those raised during the 2010 Gulf of Mexico oil spill, last year's botched rollout of the health-care law and more recent revelations of mismanagement that jeopardized care of patients at veterans hospitals.


New York Times


Israel Says It Struck a Gaza Mosque Containing Weapons
The Israeli military said on Saturday that it had struck a mosque in central Gaza overnight that held a concealed weapons cache. Israel's military said that over five days of fighting it had struck more than 1,160 targets in Gaza, including rocket launchers, weapon manufacturing and storage facilities, and private homes that it said had served as command-and-control centers for militants guiding the rocket fire. Overnight, the military said it had targeted 10 "terror operatives," six of whom it said were directly involved in launching rockets at Israel at the time. "These sites are part of a vast terror network embedded deep within civilian populations purposefully by these terror organizations," the statement added. Hamas continues to launch an average 100 rockets and missiles into Israel on a daily basis.


Politico
Colorado's marijuana message to U.S.
With Alaska and Oregon gearing up to vote on legalizing marijuana in a few months and many other states considering it further down the road, one state is on everyone's mind — Colorado. Activists on both sides of the pot debate are pointing to the Colorado experiment — what they see as its great successes or its horror stories — to make their case around the country. Their claims about crime, job creation, quality of life, and tax revenues are so divergent that it's surprising to realize they are talking about the same state. But the picture that each side paints — however incomplete or distorted — is likely to influence the broader legalization debate, making the Rocky Mountain State ground zero for the coming pot wars. "I understand why advocates on both sides are seizing on every scrap of data to make their case; that's what advocates do," said Sam Kamin, a member of Colorado Gov. John Hickenlooper's now-closed task force to implement the law and who backs legalization. "We're in uncharted territory and … people are clinging to any hard data they can find," he added, warning against a temptation to "cherry-pick statistics." While Washington state just opened its first marijuana shops in July, Colorado's pot industry has been up and running for months. A measure on the Alaska ballot and one that will likely appear on the Oregon ballot for the November midterm elections would make those the third and fourth states to legalize the sale and use of marijuana.


Miami Herald
U.S. citizen pleads guilty to supporting al-Qaida splinter groups in Miami FBI probe
A naturalized U.S. citizen who had once lived in California faces up to 15 years in prison after pleading guilty Thursday in Miami to providing thousands of dollars in material support to three U.S.-designated terrorist organizations operating under al-Qaida. Gufran Ahmed Kauser Mohammed, 31, will be sentenced on his conspiracy conviction in Miami federal court in October. Mohammed was arrested last year in a Miami-based terrorism investigation led by an FBI employee, who engaged him and a co-defendant, Mohamed Hussein Said, 26, in an online, undercover financial scheme. Mohammed and Said were charged with conspiring to provide a combined total of about $25,000 to the al-Qaida splinter groups. Both defendants were ordered held without bond. Said, who pleaded not guilty, is still set for trial next year. The Miami FBI employee posed as a brother and a sister who supported al-Qaida as a way to communicate in an Internet chat room with the two men overseas. The men were accused of plotting to finance the terrorist group's battles in Syria and Somalia, according to an indictment. The "online covert employee" assumed the role of the brother, saying he was an al-Qaida fighter. Then he switched to playing the sister, saying she could help collect money for the terrorist group.


New York Times


Feckless Hamas Promises More Attacks
At least eight Palestinians were killed overnight in airstrikes as Israel pressed on with its air offensive in Gaza, while southern and central Israel came under heavy rocket fire from militants on Friday morning. As Palestinian health officials said the death toll in Gaza was approaching 100, the two sides appeared to be set on a course of continuing escalation, with no outside mediator yet having stepped in to broker a renewal of the cease-fire that came into effect after the last round of fierce, cross-border fighting, in November 2012. One rocket launched from Lebanon struck open ground in northern Israel, putting Israeli forces in the north on alert and raising the specter of confrontation on a second front. An Israeli military official said it was too early to determine whether the act was "symbolic or something more substantial." Hamas, the Islamic group that dominates Gaza, and Islamic Jihad have both claimed responsibility for the rocket barrages that have reached much deeper into Israel than in the past and hit new targets spread across a wide area of the country.


The Hill
72 percent of US Muslims back Obama


Other non-Christians give Obama a 59 percent approval rating


Seventy-two percent of Muslim people in the United States approve of President Obama — the highest among any other religion tested by Gallup in a poll released Friday. The president's approval is lowest among Mormons. Only 18 percent approve, while 78 percent disapprove. Though those numbers reflect the extremes in approval, Mormons and Muslims make up two of the smallest religious demographics in the United States. Less than 1 percent of people in the United States identify as Muslim while only about 2 percent of the population is made up of Mormons. Obama's approval among all Americans stands at 43 percent. Protestants, who make up the largest demographic, give Obama a 37 percent approval rating, lower than any other group except Mormons. Catholics, who represent the second largest group, give Obama a 44 percent approval rating, while 51 percent disapprove. Together Protestants and Catholics make up about three quarters of the population — about 53 percent protestant and 24 percent Catholic. Fifty-four percent of those who do not identify with a religion approve of Obama, while 55 percent of Jewish people approve of him. Other non-Christians give Obama a 59 percent approval rating.


Politico
GOP to Todd Akin: Shut up
Todd Akin is back talking about rape in his new book and Republicans have a message for him: Shut up. The Missouri Republican's memoir offers no apologies for his comments on "legitimate rape," his bruising loss to Sen. Claire McCaskill or the effect many Republicans say his remarks had on the 2012 field — when the Senate slipped through their fingers. Several operatives, consultants and politicians didn't waste any time responding to attacks in the book, "Firing Back: Taking on the Party Bosses and Media Elite to Protect Our Faith and Freedom," set to be released July 15. A copy was provided to POLITICO early. "Todd Akin is an embarrassment to the Republican Party and the sole reason Claire McCaskill is still part of Harry Reid's majority," said Brian Walsh, who served as communications director for the National Republican Senatorial Committee during the 2012 cycle. "It's frankly pathetic that just like Sharron Angle and Christine O'Donnell in 2010, he refuses to take any responsibility for sticking his foot in his mouth, alienating voters and costing Republicans a critical Senate seat. Worse, he's now trying to make money off his defeat. The sooner he leaves the stage again the better." The GOP has vowed to prevent the stumbles on social issues that plagued Republican candidates on the trail last cycle. So its overwhelming reaction to Akin: his five minutes of fame need to be over. In his book, Akin serves up harsh words for Mitt Romney, Sen. Roy Blunt (R-Mo.) and GOP operative Karl Rove for abandoning him following his now infamous line about rape and pregnancy, that "the female body has ways to try to shut that whole thing down."


Washington Post


Spy rats given the boot...
Germany kicks out top U.S. spy
The German government has asked the CIA station chief at the U.S. Embassy in Berlin to leave the country, an unusual action between allies that represents a public expression of anger over reported cases of U.S. spying in Germany. A day earlier, federal prosecutors in Germany said police had searched the office and apartment of an individual with ties to the German military who is suspected of working for U.S. intelligence. Those raids followed the arrest of an employee of Germany's foreign intelligence service who was accused of selling secrets to the CIA. German officials have also been angered by the revelations of former National Security Agency contractor Edward Snowden of widespread U.S. surveillance in Germany. Among the targets was Chancellor Angela Merkel's cellphone, an operation that has since been halted. U.S. officials had no immediate comment on the German government's action. For years, Germany has sought to be included in a group of countries with which the United States has a non-espionage pact. Those nations include Britain, Australia, Canada and New Zealand. The Obama administration and that of George W. Bush both resisted such entreaties, in part because many U.S. intelligence officials believe that there are too many areas where German and U.S. security interests diverge. The crackdown may also reflect political dynamics in Germany, where critics of Merkel have taken advantage of the Snowden leaks to cast her as weak for failing to grasp or prevent such extensive U.S. espionage. The latest developments also exposed an apparent lapse by the CIA in keeping the White House apprised of setbacks in Germany.


New York Times


Is Obama About to Turn Back the Clock on Gay Rights?
Faith Groups Seek Exclusion From Bias Rule
After a setback in the Supreme Court in the Hobby Lobby case, President Obama is facing mounting pressure from religious groups demanding to be excluded from his long-promised executive order that would bar discrimination against gay men and lesbians by companies that do government work. The president has yet to sign the executive order, but last week a group of major faith organizations, including some of Mr. Obama's allies, said he should consider adding an exemption for groups whose religious beliefs oppose homosexuality. In Burwell v. Hobby Lobby Stores, the court ruled that family-run corporations with religious objections could be exempted from providing employees with insurance coverage for contraception. The demands of the faith organizations pose a dilemma for Mr. Obama, who has struggled to preserve freedom of expression among religious groups while supporting the rights of gay men and lesbians. Mr. Obama could unleash a conservative uproar if he is seen as intruding on religious beliefs, but many of his strongest supporters would be bitterly disappointed if he appeared to grant any leeway to anti-gay discrimination.



Washington Post


Israel steps up offensive against Hamas
Israel ramped up its offensive on the Hamas-run Gaza Strip on Wednesday, bombing more than 100 targets overnight as Palestinian militants fired rockets deep into Israeli territory, striking beyond Tel Aviv in the country's coastal high-tech corridor. Since the Israeli offensive, dubbed Operation Protective Edge, began Tuesday, Israel has attacked more than 450 sites in Gaza, including launch pads and weapons caches. In addition, dozens of houses have been targeted. Most of the Gazans killed so far have died in their homes. Public health officials in Gaza said Wednesday that 35 people have been killed in the coastal strip by Israeli airstrikes, including 16 minors and five women. At least 300 other people, more than half of them women and children, were injured seriously enough to be taken to area hospitals, they said. Wednesday's strikes came after Palestinian militants from Gaza fired more than 160 rockets at Israel. Rocket strikes were reported well north of Tel Aviv near Haifa, Caesaria, Hadera and Zikhron Yaakov. Haifa, the northernmost of the cities, lies about 100 miles north of the Gaza Strip border. It was the first time that rockets from the crowded seaside enclave had flown that far into Israel. There were no immediate reports of injuries from the rockets, most of which fell in open areas or were intercepted by Israeli anti-missile systems.


Los Angeles Times
Citigroup said to be near $7 billion mortgage settlement
Citigroup Inc. may reach an agreement with federal prosecutors as early as next week to resolve a probe into sales of mortgage-backed bonds before the 2008 financial crisis, a person familiar with the negotiations said. The nation's third-biggest bank by assets would pay at least $4 billion under an agreement with the U.S. Justice Department, according to the person, who asked not to be named because the talks are private. The deal would be $7 billion when including borrower relief such as mortgage modifications, the New York Times reported. Mark Costiglio, a spokesman for New York-based Citigroup, declined to comment on the talks. The lender had offered less than $4 billion while federal prosecutors had sought more than $10 billion, a person familiar with the matter said last month. The Wall Street Journal reported earlier that an agreement could be near. Citigroup is among banks facing investigations into whether they misled investors about the quality of bonds backed by mortgages as housing prices plummeted. Prosecutors have sought multibillion-dollar penalties from banks this year for wrongdoing including U.S. sanctions violations and helping clients avoid taxes.


Washington Post
New gun-control fight brewing in the Senate
Fifteen months since gun legislation stalled on Capitol Hill, the Senate is on the verge of a new fight over whether to expand gun rights, an unanticipated development at a moment of already high tension in the fractured chamber. A new political gun fight would be the first since a bipartisan gun-control measure was swiftly defeated in April 2013, just four months after national outrage over a mass shooting at an elementary school in Newtown, Conn., sparked calls for new legislation. The possibility of a new, mostly partisan debate on gun control likely would upend debate on a bipartisan measure to expand hunting rights on federal lands that is considered a potential political lifeline for about a half dozen Democrats seeking reelection in Republican-leaning states. Senators of both parties are readying gun-related amendments and are poised to introduce them this week. Republicans want to overturn the ban on firearms in the District of Columbia; expand the right to purchase or transport firearms and ammunition across state lines; limit when a military veteran can be denied a firearm due to mental illness; and allow gun owners to carry weapons into post offices or other federal sites. Democrats said they are working on proposals to limit the sale of certain weapons and ammunition; expand the national background-check system; and stiffen penalties for gun straw purchasers. The proposals would be added to the Bipartisan Sportsmen Act, a measure that would make it easier to hunt and fish on some federal lands, allow the construction of more public shooting ranges at national parks and wildlife refuges and make it easier to purchase federal permits to hunt ducks, geese and other waterfowl. Those and about a dozen other proposals in the bill are popular in rural states where hunting and fishing are common.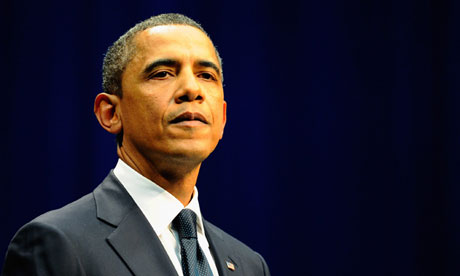 Washington Post


Obama sides with racists, OK's assault on children
Most children illegally crossing the border alone will be deported
The White House signaled Monday that it expects to deport most of the unaccompanied minors entering the country illegally across the southern border, employing the strongest rhetoric to date to indicate that an influx of thousands of Central American migrants will not be tolerated. The tougher tone came a day before Obama administration officials
were expected to ask Congress to authorize new measures, including more than $2 billion in emergency funds, that would expedite the legal processing of the more than 52,000 children and 39,000 families apprehended this year. Officials said the request is separate from statutory changes that the administration is also seeking to make it easier to deport children back to Guatemala, El Salvador and Honduras, where most of the influx has originated. The moves come as President Obama attempts to stem an escalating border crisis that has caught the administration unprepared as he gets ready to announce potentially broad changes to U.S. immigration policies. The administration's rhetoric has upended traditional political alliances on the issue, drawing rebukes from Democratic allies and advocates who fear that the children will be returned to violent and impoverished countries. More than 100 immigrants rights activists, including some undocumented children who arrived in the country recently, marched outside the White House gates Monday in protest of the administration's deportation policies. Immigration advocates are urging President Obama to come up with another solution beyond sending young children back into their home countries.


Washington Examiner
What Democrats think of Obama's handling of border crisis
With President Obama sending mixed signals on how he plans to handle the immigration crisis at the Texas border, some Democrats on Capitol Hill are having a hard time backing him up and others would like to avoid the question altogether. When asked if Obama has done enough so far to address the crisis of tens of thousands of unattended children flooding into the country illegally in recent months, Sen. Mark Pryor, D-Ark., demurred. Sen. Bill Nelson, D-Fla., who doesn't face re-election for two more years and recently considered running for governor, had a tough time saying whether the Obama administration should have anticipated the border crisis. Others had an easier time, although they offered few specifics on the steps Obama should take and whether he has done enough to address the crisis so far. Sen. Martin Heinrich, D-N.M., said he believes the administration has "responded very forcefully" but with comprehensive immigration reform stalled in Congress, Obama has a limited tool set. Sen. Richard Blumenthal, D-Conn., said Obama has "embarked on some of the steps that have to be taken." Blumenthal told the Hartford Courant last week that he doesn't support deporting the tens of thousands of children apprehended crossing the border in Texas. The comments come after Rep. Henry Cuellar, D-Texas, publicly criticized the Obama administration's policy on the influx of the undocumented minors as "one step behind."


The Hill
Openly gay GOP candidates stand up
A trio of openly gay House candidates are aiming to change the face of the Republican Party this fall. Richard Tisei of Massachusetts, Carl DeMaio of California and Dan Innis of New Hampshire all want to bring a different voice to the GOP caucus if they win their competitive congressional races — a voice they say Democrats don't want to be heard. Tisei came close to breaking the barrier for Republicans in 2012, narrowly losing his election to Rep. John Tierney (D-Mass.) by 4,330 votes. He and others are well aware of the stereotypes within their party and the resistance that gay rights face among Republicans. But if one of the three is able to knock off a Democratic incumbent, it could be a defining moment for the GOP. Tisei, a former state senator and his party's 2010 nominee for lieutenant governor, said that if any one of them "is able to break through the barrier to talk about LGBT [lesbian, gay, bisexual and transgender] issues as a Republican," it would be damaging to the Democratic Party as a whole. DeMaio, a former San Diego city councilman running in a highly competitive race against freshman Rep. Scott Peters (D-Calif.), echoed Tisei. "LGBT progressive Democrats don't want the Republican Party to change," he told The Hill in an interview. "They want it to remain the boogeyman" and blame the GOP when progress isn't made on social issues. Some LGBT activist groups, including the Gay and Lesbian Victory Fund, have not welcomed DeMaio with open arms during his political career. "It's unfortunate, but a lot of these organizations have become extremely partisan," he said. In fact, the GOP candidates argue they face more hostility from Democrats than from members of their own party.


Washington Times
Tea Party takes aim at Lamar Alexander in long-shot August upset bid
"I try to do everything through my worldview, my personal relationship with God, and am going to surround myself with people who have the same worldview as I do," says Joe Carr, who is challenging Sen. Lamar Alexander in Tennesee's Republican primary. He's an upstart Republican working his plain-spoken charm in a state chock-full of tea party support, accusing his well-known establishment opponent of running from his moderate record, ignoring his constituents' wishes and supporting amnesty for illegal immigrants. No, Virginia, this isn't a rehash of college professor David Brat's stunning win over House Majority Leader Eric Cantor last month. But if 56-year-old state lawmaker Joe Carr has his way, there could be a similar outcome in his long-shot bid to unseat one of Tennessee's legendary politicians, Sen. Lamar Alexander, in the state's Aug. 7 primary. For tea party enthusiasts, Tennessee is shaping up to be one of the best last hopes to score a victory before the primary season draws to a close. But some of its warriors have had a hard time shaking off the hangover from the primary race in neighboring Mississippi, where they almost knocked off longtime Sen. Thad Cochran. "I think the movement is turning its focus to Tennessee, but not fast enough because this race in Mississippi has lingered on so long," said Judson Phillips, a Tennessee native who created one of the country's larger tea party groups, Tea Party Nation. "It's finally dawning on people on our side that Lamar Alexander is one of the most vulnerable liberal Republicans left that we can take out in the primary," Mr. Phillips said Thursday.


Washington Times
Book Banned: D'Souza book yanked from Costco shelves
Costco has suddenly — and according to author Dinesh D'Souza, inexplicably —booted his book from stores nationwide, ordering chain operators to clear their shelves of "America: Imagine a World Without Her" by July 15. Mr. D'Souza said roughly 3,600 copies of his newest release has sold at Costco already, but he has no idea why the chain refuses to sell more. "We're in the process of finding out what's happening," he said. "I look forward to getting to the bottom of this and continuing the strong relationship my publisher and I have always had with Costco and their millions of shoppers." Mr. D'Souza also has a movie out by the same name, released just last week. Both film and book look at the damage that progressive-minded politics has done to America, with an emphasis on the changes that have occurred under President Obama's administration — which Mr. D'Souza says is steeped in progressive ideology. "America" was No. 51 on Amazon's bestseller list on Monday.


Washington Post


Bloomberg's gun group to start 2014 midterms strategy by surveying candidates
The gun-control group founded by former New York mayor Michael R. Bloomberg (I) will begin surveying all federal candidates in the 2014 midterm elections on gun issues Monday as it tries to become a political counterweight to the National Rifle Association. This is the first big step by Bloomberg — who has committed to spending $50 million of his personal fortune this year to build a national grass-roots movement that will pressure lawmakers to pass more restrictive gun laws — to devise a political strategy heading into the November elections. Bloomberg's group, Everytown for Gun Safety, is asking all Senate and House incumbents and candidates to complete a 10-part questionnaire stating publicly where they stand on issues such as expanding background checks for gun buyers, limiting the capacity of ammunition magazines and toughening gun-trafficking statutes. The survey intends to make candidates state their positions on the record for the first time. Everytown plans to use their answers — as well as an analysis of any past legislative votes and public statements — to rally voters for or against them in key Senate and House races this fall, similar to how the NRA uses its ratings system to motivate pro-gun-rights voters.


Politico


Police State cracks down...


Pol: Migrant centers 'preplanned'
Rep. Jim Bridenstine warned Monday that congressional visits to immigration detention centers might not offer a true picture of what's happening to children and adults who have crossed the U.S.-Mexico border illegally. "These are showcased, preplanned and managed tours," Bridenstine said on "Fox and Friends." "It is very clear who the members of Congress can talk to and what the staff and contract staff are allowed to say." Bridenstine, an Oklahoma Republican, visited Fort Still, one of the facilities holding unaccompanied minors in the state July 1. After circling the fenced facility and finding no access point, he stopped and spoke to a guard and later a facility representative. The congressman was told that he would not be allowed to tour or access the building until July 21. On Tuesday, the Department of Health and Human Services is allowing members of Congress to visit an immigration facility in Texas. Because of his recent experience, Bridenstine says that the visitors will not be granted very much access to what is happening within the facilities.


Washington Post


The fact is, the NSA is absolutely looking to spy on you...
In NSA-intercepted data, those not targeted far outnumber the foreigners who are
DC Pols to America: The Constitution, your Rights, mean absolutely nothing to us
Ordinary Internet users, American and non-American alike, far outnumber legally targeted foreigners in the communications intercepted by the National Security Agency from U.S. digital networks, according to a four-month investigation by The Washington Post. Nine of 10 account holders found in a large cache of intercepted conversations, which former NSA contractor Edward Snowden provided in full to The Post, were not the intended surveillance targets but were caught in a net the agency had cast for somebody else. Many of them were Americans. Nearly half of the surveillance files, a strikingly high proportion, contained names, e-mail addresses or other details that the NSA marked as belonging to U.S. citizens or residents. NSA analysts masked, or "minimized," more than 65,000 such references to protect Americans' privacy, but The Post found nearly 900 additional e-mail addresses, unmasked in the files, that could be strongly linked to U.S. citizens or U.S.residents. The surveillance files highlight a policy dilemma that has been aired only abstractly in public. There are discoveries of considerable intelligence value in the intercepted messages — and collateral harm to privacy on a scale that the Obama administration has not been willing to address.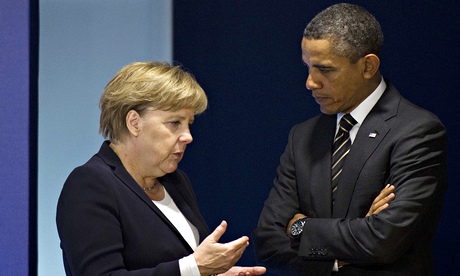 The Guardian


US to European allies, screw you and your privacy too!


Germany demands answers from US after arrest of suspected double agent
The German government has demanded an explanation from Washington over the US intelligence services' apparent contact with a German man arrested last week on suspicion of being a double agent, the interior minister said in a newspaper interview. The White House and state department have so far declined to comment on the arrest of a 31-year-old employee of Germany's BND foreign intelligence agency, who admits passing documents to a US contact, according to intelligence and political sources. That includes information about a parliamentary committee looking into allegations by former US intelligence contractor Edward Snowden that Washington carried out major surveillance in Germany, including monitoring Chancellor Angela Merkel's phone. The case risks further straining ties with Washington, which have been sorely tested by revelations last year of large-scale snooping on Germany by the US National Security Agency. Surveillance is a sensitive issue in a country where the memory of the Nazis' Gestapo secret police and communist East Germany's Stasi means the right to privacy is treasured. The US ambassador was called in on Friday to hear Berlin's request for an explanation and the foreign minister, Frank-Walter Steinmeier, said on Sunday it was in Washington's own interests to help with the "quickest possible clarification of the facts".


Wall Street Journal
Privacy Watchdog Files Complaint to FTC Over Facebook News
A privacy watchdog filed a complaint with the Federal Trade Commission over Facebook's 2012 news-feed study on emotions, saying the company didn't have users' consent. The Electronic Privacy Information Center said that at the time of the study, Facebook's data-use policy didn't state that people's data would be used for research purposes, and that the company failed to inform users that their personal information would be shared with researchers. A furor erupted last weekend as the findings of the psychological experiment made their way through social-media circles. In the study, Facebook altered the news feeds of nearly 700,000 unwitting users to show more positive or negative posts. The study found that users who saw more positive content were more likely to write positive posts, and vice versa. In its complaint, the privacy group said Facebook "purposefully messed with people's minds." It asked the FTC to sanction Facebook, including forcing the company to make public the algorithm that controls what appears in people's news feeds.


The Independent


Greedy Banks vs. Greedy Oil Company
Shell investors sue BP for millions over Deepwater share price crash
The pension fund of oil giant Shell is suing arch rival BP and its former chief executive Lord John Browne for millions of pounds over the Gulf of Mexico oil spill catastrophe. Shell Pension Trust is one of more than a dozen giant UK investment funds who have joined a massive lawsuit against BP and its directors at the time including Tony Hayward, who took over from Lord John as CEO three years before the Deepwater Horizon disaster. The investors are suing over the dramatic crash in BP's share price caused by the spill and have won the right to sue under UK law but in the generous Texas court. While they had the right to take action in the High Court in London, they have held out to take their claims in the US where higher awards are likely. Among the other shareholders suing the company are the pension funds for workers in London's boroughs of Westminster, Kensington and Chelsea and Redbridge. Councils in Cumbria, Lincolnshire and South Yorkshire have also joined in, along with other UK, European and US funds. In total, the class action lawsuit specialist Pomerantz Law has assembled 32 major BP shareholders from around the world to sue for losses incurred on shares they bought before the 2010 Deepwater Horizon disaster. It is thought to be the first time they have brought legal actions.


New York Times
Unease in G.O.P. Over Mississippi Tea Party Anger


Beltway Elitists Push Cochran Across the Finish Line - Tea Party Frenzy Begins


The stormy aftermath of Mississippi's Republican Senate runoff has sent Tea Party conservatives around the country to the ramparts, raising the prospect of a prolonged battle that holds the potential to depress conservative turnout in November in Mississippi — and possibly beyond. The campaign of State Senator Chris McDaniel has formally filed a legal notice that it intends to contest the results of the June 24 runoff against Senator Thad Cochran, a six-term incumbent. At least two lawsuits from McDaniel allies are in the works, one demanding the release of election records, the other accusing Mississippi authorities of culpability in the suicide of a Mississippi Tea Party leader on June 27. State Senator Chris McDaniel is contesting the results of the June 24 runoff election. Perhaps more worrisome to Washington Republicans is that if conservative outrage in Mississippi spreads, some Tea Party voters in other states where the Republican establishment's candidate has prevailed could stay home in November. That could bolster Democrats like Kay Hagan in North Carolina, Mark Pryor in Arkansas, Mark Begich in Alaska or Michelle Nunn in Georgia. "Oh, we are watching. We are furious. The G.O.P. wants us to sit down, shut up and vote for their RINO," Jane Bilello, chairwoman of the Asheville Tea Party in North Carolina, said, using the acronym for Republican in Name Only. "We are putting our foot down, and until the Republicans learn this lesson, they're going to continue to lose elections."



Washington Post




Need more proof Snowden was right...?


CIA employee's quest to release information 'destroyed my entire career'
His CIA career included assignments in Africa, Afghanistan and Iraq, but the most perilous posting for Jeffrey Scudder turned out to be a two-year stint in a sleepy office that looks after the agency's historical files. It was there that Scudder discovered a stack of articles, hundreds of histories of long-dormant conflicts and operations that he concluded were still being stored in secret years after they should have been shared with the public. To get them released, Scudder submitted a request under the Freedom of Information Act — a step that any citizen can take, but one that is highly unusual for a CIA employee. Four years later, the CIA has released some of those articles and withheld others. It also has forced Scudder out. His request set in motion a harrowing sequence. He was confronted by supervisors and accused of mishandling classified information while assembling his FOIA request. His house was raided by the FBI and his family's computers seized. Stripped of his job and his security clearance, Scudder said he agreed to retire last year after being told that if he refused, he risked losing much of his pension. In an interview, Scudder, 51, cast his ordeal as a struggle against "mindless" bureaucracy, but acknowledged that it was hard to see any winners in a case that derailed his CIA career, produced no criminal charges from the FBI, and ended with no guarantee that many of the articles he sought will be in the public domain anytime soon. "I submitted a FOIA and it basically destroyed my entire career," Scudder said. "What was this whole exercise for?"


New York Times


An Unusually Fierce Dissent From The Three Female Justices
Birth Control Order Deepens Divide Among Justices
In a decision that drew an unusually fierce dissent from the three female justices, the Supreme Court sided Thursday with religiously affiliated nonprofit groups in a clash between religious freedom and women's rights. The decision temporarily exempts a Christian college from part of the regulations that provide contraception coverage under the Affordable Care Act. The court's order was brief, provisional and unsigned, but it drew a furious reaction from the three female members, Justices Sonia Sotomayor, Ruth Bader Ginsburg and Elena Kagan. The order, Justice Sotomayor wrote, was at odds with the 5-to-4 decision on Monday in Burwell v. Hobby Lobby Stores, which involved for-profit corporations. "Those who are bound by our decisions usually believe they can take us at our word," Justice Sotomayor wrote. "Not so today." The court's action, she added, even "undermines confidence in this institution." Monday's decision and the order on Thursday were dual blows to the Obama administration's efforts to provide contraception coverage, said Walter Dellinger, who was acting United States solicitor general in the Clinton administration. The Supreme Court's majority said Wheaton College in Illinois need not fill out forms that groups must submit to insurers and plan administrators as an alternative way to deliver free contraception to female workers under the Affordable Care Act. "Before the Hobby Lobby ruling women had guaranteed contraceptive coverage as part of their employment health insurance," he said. "After today, it is clear that their access to contraception is by no means guaranteed given the administrative complexities the court has now imposed upon" the Department of Health and Human Services. Justice Sotomayor said the majority, which acted on an emergency application, had not only introduced pointless complexity into an already byzantine set of regulations but had also revised its Hobby Lobby decision. That decision, Justice Sotomayor said, endorsed an arrangement allowing nonprofit groups to sign a form that would transfer the delivery of free contraception under the Affordable Care Act to others. But Thursday's order rejected the mandatory use of the forms for Wheaton College in Illinois. Justice Sotomayor said the ruling reached beyond Wheaton and could lead to similar results at many other nonprofit religious organizations that have similar concerns. "The issuance of an injunction in this case will presumably entitle hundreds or thousands of other objectors to the same remedy," she said.


New York Times


Cheney's Back, Blitzing Rivals and Drawing Scorn
Two years after a heart transplant reinvigorated him physically, he seems reinvigorated politically, too, as he takes on President Obama, Hillary Rodham Clinton, Bill Clinton, radical Islam, Senator Rand Paul, his own party — and history. Frustrated by what he considers the president's weakness as extremist groups seize wide portions of Iraq, Mr. Cheney, 73, has blitzed the airwaves in recent weeks and formed a new organization to promote American national security in a perilous time. He has drawn nothing but scorn from Democrats and even some Republicans who view his remonstrations as the height of hubris from someone they blame for many of the country's difficulties. To them, he is a punch line. But Mr. Cheney's ability to command attention speaks to his distinctive place in the public arena. He is blunt, he is unapologetic and he is seemingly immune to the barbs aimed his way. He remains driven by the attacks of Sept. 11, 2001, and determined to guard the nation against the dangers he sees. If the rest of the world has moved on, he has not. "I'm not running for anything," he told Charlie Rose in one of his multiple interviews of late. "I get to say exactly what I think." Some have no interest in listening. On MSNBC and on liberal op-ed pages and websites, his re-emergence has provided endless fodder for who-is-he-to-talk commentary. Some activists even argued he should be barred from television because they view him as discredited. For a White House beleaguered on multiple fronts, the former vice president's return is in fact a welcome opportunity to focus attention on decisions made by Mr. Cheney and President George W. Bush rather than defending Mr. Obama's own handling of foreign policy, which most Americans disapprove of in polls.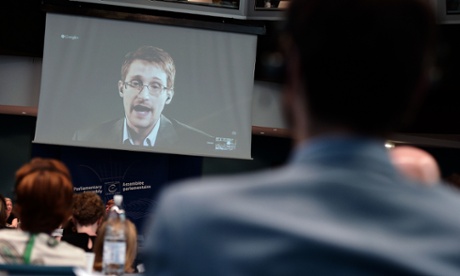 The Guardian
NSA reformers dismayed after privacy board vindicates surveillance dragnet
Civil libertarians saw their hopes for curtailing the National Security Agency's massive digital surveillance program dimmed in the wake of a report from a US government privacy board vindicating much of the international communications dragnet. The Privacy and Civil Liberties Oversight Board (PCLOB) voted Wednesday to adopt a 200-page report on the NSA's so-called "702" powers, which include the widespread collection of foreign email, voice and text messages and Americans' international calls. While PCLOB chairman David Medine said those efforts walked "right up to the line of constitutionality," the report largely vindicated the controversial surveillance, the scope of which was disclosed through reporting on documents provided by Edward Snowden, as both effective and legal. Elisebeth Collins Cook, one of five board members and a Justice Department official in the Bush administration, hailed the digital surveillance as "legal, valuable and subject to intense oversight," and characterized the PCLOB's recommendations as "relatively slight changes at the margins of the program." In ways both bold and subtle, the long-awaited report blessed the NSA's large-scale collection of digital data, even as it found elements of it problematic. The PCLOB denied that the 702 siphoning is bulk collection, even though it annually provides the NSA with "hundreds of millions" of different sorts of communications -- blessing an NSA definition that considers only indiscriminate collection, untethered to surveillance targets, to be bulk. Civil libertarians castigated the PCLOB over what they consider a counterintuitive definition. "They say if we're collecting everything from Egypt that's not bulk, everything from [area code] 202 that's not bulk, everything from gmail.com that's not bulk, and that's just bullshit," said Jennifer Granick of the Stanford Law School's Center for Internet and Society.



New York Times


The Price of Prevention: Vaccine Costs Are Soaring
There is little that Dr. Lindsay Irvin has not done for the children's vaccines in her office refrigerator: She remortgaged her home to afford their rising prices. She packed them in ice chests and moved them when her office flooded this year. She pays a company to monitor the fridge in case the temperature rises. "The security company can call me any time of the day or night so I can go save my vaccines," said Dr. Irvin, a pediatrician. Those in the refrigerator recently cost $70,000, she said — "more than I paid for four years of medical school." Vaccination prices have gone from single digits to sometimes triple digits in the last two decades, creating dilemmas for doctors and their patients as well as straining public health budgets. Here in San Antonio and elsewhere, some doctors have stopped offering immunizations because they say they cannot afford to buy these potentially lifesaving preventive treatments that insurers often reimburse poorly, sometimes even at a loss. Childhood immunizations are so vital to public health that the Affordable Care Act mandates their coverage at no out-of-pocket cost and they are generally required for school entry. Once a loss leader for manufacturers, because they are often more expensive to produce than conventional drugs, vaccines now can be very profitable. Old vaccines have beenreformulated with higher costs. New ones have entered the market at once-unthinkable prices. Together, since 1986, they have pushed up the average cost to fully vaccinate a child with private insurance to the age of 18 to $2,192 from $100, according to data from the Centers for Disease Control and Prevention. Even with deep discounts, the costs for the federal government, which buys half of all vaccines for the nation's children, have increased 15-fold during that period. The most expensive shot for young children in Dr. Irvin's refrigerator is Prevnar 13, which prevents diseases caused by pneumococcal bacteria, from ear infections to pneumonia.


Los Angeles Times
Environmentalists in denial about conservation efforts...
Ocean's nasty plastic garbage is disappearing: What's going on?
Exposure to waves and radiation from the sun can cause plastics to break down into micro-fragments, but scientists say those fragments are stable and durable enough to last for hundreds of thousands of years. And yet, in a new study published in the Proceedings of the National Academy of Sciences, a team of researchers report there is between 10,000 and 35,000 tons of plastic debris floating on the surface of our oceans -- significantly less than they expected to find. After analyzing 3,070 samples of seawater from around the world, the researchers found that there has been no significant increase in the amount of plastic in the surface water of the world's oceans since the 1980s, even as the amount of plastic produced worldwide has more than quadrupled. More plastic in the world almost certainly means more plastic in our oceans. But if the buoyant plastic is not floating on the surface, where is it? Members of the research team, lead by ecologist Andres Cozar of the University of Cadiz in Spain, don't claim to have the answer, but they do identify a few clues for future science detectives to follow up on.


Reuters


After BNP, U.S. targets range of firms in crackdown on illicit money flows
BNP Paribas' guilty plea and agreement to pay nearly $9 billion for violating U.S. sanctions is part of a larger U.S. Justice Department shift in strategy that is expected to snare more major banks and other firms across the financial food chain. Two other major French banks, Credit Agricole and Societe Generale, Germany's Deutsche Bank AG, and Citigroup Inc's Banamex unit in Mexico are among those being investigated for possible money laundering or sanctions violations, according to people familiar with the matter and public disclosures. The Justice Department and other U.S. authorities, including the Manhattan District Attorney, are probing Credit Agricole and Societe Generale for potentially violating U.S. economic sanctions imposed against Iran, Cuba and Sudan, one of the sources said. Credit Agricole and SocGen have disclosed that they are reviewing whether they violated U.S. sanctions. SocGen said in its latest annual report that it is engaged in discussions with the Treasury Department's Office of Foreign Assets Control over potential sanctions violations. The two banks could not be immediately reached for comment. Another source said the Justice Department's bank integrity unit is deep into a probe of whether Citigroup's Banamex operation failed to police money transfers across the U.S.-Mexico border. Citigroup has said it is cooperating with the inquiry, which also involves the Federal Deposit Insurance Corp. Citigroup spokeswoman Molly Meiners declined comment. Prosecutors have also investigated potential sanctions breaches at Deutsche Bank, according to people familiar with the probe, though it is unclear how far that has progressed. The bank said in its last annual report that it had received requests for information from regulatory agencies and is cooperating with them. It didn't immediately respond to a request for comment. The pipeline of cases has built up as U.S. prosecutors have pivoted from focusing on specific criminals to also vigorously pursuing the financial institutions that move money for them.


New York Times
Russian Hackers Targeting Oil and Gas Companies
Russian hackers have been systematically targeting hundreds of Western oil and gas companies, as well as energy investment firms, according to private cybersecurity researchers. The motive behind the attacks appears to be industrial espionage — a natural conclusion given the importance of Russia's oil and gas industry, the researchers said. The manner in which the Russian hackers are targeting the companies also gives them the opportunity to seize control of industrial control systems from afar, in much the same way the United States and Israel were able to use the Stuxnet computer worm in 2009 to take control of an Iranian nuclear facility's computer systems and destroy a fifth of the country's uranium supply, the researchers said. The Russian attacks, which have affected over 1,000 organizations in more than 84 countries, were first discovered in August 2012 by researchers at CrowdStrike, a security company in Irvine, Calif. The company noticed an unusually sophisticated and aggressive Russian group targeting the energy sector, in addition to health care, governments and defense contractors. The group was named "Energetic Bear" because the vast majority of its victims were oil and gas companies. And CrowdStrike's researchers believed the hackers were backed by the Russian government given their apparent resources and sophistication and because the attacks occurred during Moscow working hours. A report released Monday by Symantec, a computer security company based in Mountain View, Calif., detailed similar conclusions and added a new element — the Stuxnet-like remote control capability. In addition to basic hacking techniques, like sending mass emails containing malicious links or attachments, the group infected websites frequented by energy workers and investors in what is known as a "watering hole attack." In this attack, instead of targeting a victim's computer network directly, hackers infect websites their targets visit often — like an online menu for a Chinese restaurant — with malicious software. Without knowing it, workers visiting that site inadvertently download the so-called malware and help the hackers get inside their computer network.


Washington Post
Court gave NSA broad leeway in surveillance, documents show
A classified 2010 legal certification and other documents indicate the NSA has been given a far more elastic authority than previously known, one that allows it to intercept through U.S. companies not just the communications of its overseas targets but any communications about its targets as well. The certification — approved by the Foreign Intelligence Surveillance Court and included among a set of documents leaked by former NSA contractor Edward Snowden — lists 193 countries that would be of valid interest for U.S. intelligence. The certification also permitted the agency to gather intelligence about entities including the World Bank, the International Monetary Fund, the European Union and the International Atomic Energy Agency. The NSA is not necessarily targeting all the countries or organizations identified in the certification, the affidavits and an accompanying exhibit; it has only been given authority to do so. Still, the privacy implications are far-reaching, civil liberties advocates say, because of the wide spectrum of people who might be engaged in communication about foreign governments and entities and whose communications might be of interest to the United States. NSA officials, who declined to comment on the certification or acknowledge its authenticity.


Reuters


Obama to feckless House Republicans - screw you, I'll run the Police State all by myself


President to reform immigration on his own, bypassing Congress
President Barack Obama said on Monday he would take executive action to revamp the U.S. immigration system and move additional resources to protect the border after hopes of passing broad reform legislation in Congress officially died. Republican John Boehner, speaker of the House of Representatives, told Obama last week that his chamber would not vote on immigration reform this year, killing chances that a wide-ranging bill passed by the Senate would become law. The collapse of the legislative process delivers another in a series of blows to Obama's domestic policy agenda and comes as he struggles to deal with a flood of unaccompanied minors from Central America who have entered the United States. It also sets up a new battle with congressional Republicans, who accuse Obama of going beyond his legal authority to take executive action on issues such as gay rights and equal pay for women and men. Obama chided Republicans for refusing to bring immigration reform to a vote and said only legislation could provide a permanent fix to the problem. "The failure of House Republicans to pass a darn bill is bad for our security, it's bad for our economy, and it's bad for our future," Obama said in the White House Rose Garden. "America cannot wait forever for them to act. That's why today I'm beginning a new effort to fix as much of our immigration system as I can on my own." The president directed Secretary of Homeland Security Jeh Johnson and Attorney General Eric Holder to move enforcement resources from the U.S. interior to the border. A White House official said the administration would look at ways to ensure the deportation process was focused on national security priorities and that more investigative teams were available to prosecute smugglers bringing people across the border.



New York Times


A Ruling That Both Sides Can Run With


Hobby Lobby Decision Highlights Parties' Divide


The Supreme Court's ruling on Monday that the government cannot force certain employers to pay for birth control was more than a rebuke to President Obama. It was vindication of the conservative movement's efforts to chip away at laws it finds objectionable by raising questions of freedom of expression. The decision — like several recent rulings from the justices and lower courts involving prayer at town meetings and protests outside abortion clinics — carved out a significant, albeit narrow, legal exception in the context of a broader cultural fight that social conservatives have been unable to win outright. The ruling comes as social conservatives have suffered setbacks on another high-profile social issue, same-sex marriage, and leaders predicted Monday's decision would infuse Republicans with energy as they fight to take control of the Senate this year and reclaim the White House in 2016. Yet even as conservatives celebrated coming out on the winning side of a divisive social issue, their court victory may have also handed Democrats an issue that will turn out liberal voters in the fall. Democrats have spent hundreds of millions of dollars in the last several years to cast Republicans as callous and extreme on women's health issues. And party strategists believe their ability to hold on to the Senate this year depends in large part on persuading women that a Republican Senate and White House would only produce more outcomes like Monday's ruling, which they contend is harmful and hostile to women's rights.


Associated Press


As the feckless West watches helplessly...
Islamics declare caliphate across Syria and Iraq
An al-Qaida breakaway group's formal declaration of an Islamic caliphate across the stretch of territory it controls in Syria and Iraq sparked celebrations among the group's followers. The declaration was a bold move by the Islamic State of Iraq and the Levant, not just announcing their own state governed by Shariah law but also claiming legitimacy as a successor to the first Islamic rule created by the Prophet Muhammad in the Arabian Peninsula 14 centuries ago. In an audio recording Sunday evening, the group proclaimed its leader Abu Bakr al-Baghdadi as caliph and demanded all Muslims around the world pledge allegiance to him. The announcement risks straining alliances with other Sunnis in Iraq that have helped the Islamic State achieve its blitz this month, seizing control of a large swath of the country's north and west. Those Sunnis, including former officers in the military of ousted dictator Saddam Hussein, have backed the Islamic State in hopes of bringing down Iraq's Shiite-led government but not necessarily its ambitions of carving out a transnational caliphate. Through brute force and meticulous planning, the Sunni extremist group - which said it was changing its name to just the Islamic State, dropping the mention of Iraq and the Levant - has carved out a large chunk of territory that has effectively erased the border between Iraq and Syria and laid the foundations of its proto-state. Along the way, it has battled Syrian rebels, Kurdish militias and the Syrian and Iraqi militaries. Following the group's announcement, Islamic State fighters in their northern Syrian stronghold of Raqqa paraded through the city to celebrate. Some of the revelers wore traditional robes and waved the group's black flags in a central square, while others zoomed around in pick-up trucks against a thundering backdrop of celebratory gunfire. Video of the celebrations was posted online, and activists in the city confirmed the details.


New York Times


How the Terrorists Got Rich - And Why They Are Winning
In Iraq and Syria, ISIS Militants Are Flush With Funds
A few feet from the Bab al-Salam border crossing near the Turkish town of Kilis, there is a shabby cafe where the most interesting items for sale are not found on the menu. The cafe is the final stop for young radicalized men from Europe or North Africa who are planning to slip past the lax Turkish border officers and into Syrian territory. This is where they exchange their passports for cash. When one of us visited the cafe in January, a Belgian passport was for sale for $8,000. A buyer could have it altered for movement to Europe or visa-free travel to the United States. New passport photos were being snapped in the parking lot. Half a continent away, in Kuwait, on an evening in March, a soon-to-be auctioned 1982 Chevy Caprice Classic awkwardly sat parked on carpets outside a tent. Inside potential bidders were being asked to alleviate the suffering of Syrians with "humanitarian contributions." Few could have had any doubt that once their money found its way to Syria, fighters — some affiliated with Al Qaeda — would decide whether to use it to buy aspirin for children or ammunition for killers. On June 10, the Islamic State in Iraq and Syria, or ISIS, moved on Mosul, Iraq's second largest city. The advance blew the uniforms off hapless soldiers and police officers, and left prison cells and bank vaults emptied of their contents. In the largest bank holdup in recent memory, ISIS operatives reportedly stole up to $400 million in cash. Flush with money, ISIS will have the resources (as well as the territory) to establish itself as the hub of a global terrorist movement in the heart of the Middle East. There are no Treasury paratroopers to send in to seize the cash, or bank regulations to issue to stop ISIS from spending it. These three episodes reflect a deep problem for the United States and its allies that has been evolving for several years. The campaign to disrupt and dismantle terrorist financing after 9/11, which met with much success and once caused Osama bin Laden to bemoan the lack of funding in Al Qaeda coffers, has given way to a new reality. The metastasized, Qaeda-inspired terrorist movements have learned to raise millions of dollars locally, while the conflicts in Syria and Iraq have resurrected the terrorist funding networks of old. Terrorist funding is now both local and global.



Washington Post


U.S. Postal Service losing tens of millions annually subsidizing shipments to Alaska
Under a federal program exclusive to Alaska, the Postal Service is responsible for shipping more than 100 million pounds a year of apples, frozen meat, dog food, diapers and countless other consumer items to off-road villages in the sparsely populated outposts known as the bush. Over three decades acting as freight forwarder, the agency has lost $2.5 billion. In many ways, the Alaska Bypass, as it's called, keeps Hooper Bay and 100 other isolated villages in rural Alaska afloat. But groceries do not come cheap for Royala Bell, 43, and her neighbors, most of whom, like her family, survive on food stamps and federal subsidies.


Reuters


Calls in U.S. Congress for refugee status for Central American kids
Some leading members of the U.S. Congress are calling on the Obama administration to consider launching an emergency refugee program for Central American children as one way to address a rapidly escalating humanitarian crisis at the southern border with Mexico. Tens of thousands of children from Guatemala, El Salvador and Honduras are showing up illegally, often without any parents or relatives, at the Texas border. Their numbers could reach 90,000 this year and grow to 150,000 next year - up from only about 6,000 in 2011, according to government estimates. After making the dangerous journey with the help of human and drug traffickers who prey upon them, this rush of children and teenagers are straining U.S. resources, from temporary shelters to immigration courts. If Obama were to opt for a refugee program, he likely would use his own authority to create it, according to experts, rather than rely on legislation from Congress. Under such a plan, children could go to U.S. embassy offices in their home countries and apply for refugee status. White House officials would not comment on the next steps it might take. Instead, they recounted measures recently announced to deal with the surge of illegally immigrating children. Those include $40 million to improve Guatemalan border security and $25 million to provide services to youth in El Salvador who are vulnerable to organized crime pressures. Many immigration experts do not believe those steps, even when coupled with a public relations campaign urging kids to stay at home, will stop the flow. Long-term U.S. foreign economic aid and anti-drug programs in these countries might be needed, they have said.


Washington Post
U.S. cops arrest millions using bogus cell phone data
Experts say law enforcement's use of cellphone records can be inaccurate
The use of cellphone records to place suspects at or near crime scenes is coming under attack in courts nationwide, challenging an established practice by federal and local law enforcement that has helped lead to thousands of convictions. Cellphone records are often used as evidence, relied upon to trace which cell tower was used to make or receive a call and then determine a caller's whereabouts. But experts say that using a single tower to precisely locate where someone was at the time of a crime has severe limitations. And while defense lawyers are gradually recognizing the problems with such evidence, the FBI continues to rely heavily on the data in its investigations. The agency wants to expand its full-time team of 32 agents dedicated to the analysis of cell-site data, and it has trained more than 5,000 state and local police investigators in the basic methodology. The conflict between the growing awareness of cell records' limitations and the FBI's desire to expand their use is increasingly forcing the nation's judges to parse the technical evidence and determine if it's being used fairly. In recent federal cases in Portland, Ore., and Chicago, judges have ruled that the analysis of cellphone records was not scientifically valid or reliable in locating people, in part because investigators have overstated its accuracy. In the hundreds of trials where judges have allowed the evidence, some defense lawyers have persuaded juries to acquit defendants of kidnapping and murder. In 2012, federal and local law enforcement agencies made more than 1.1 million requests for the personal cellphone data of Americans for a variety of investigative reasons, according to an annual privacy-related survey by Sen. Edward J. Markey (D-Mass.). But that may become more difficult. This month, a federal appeals court ruled for the first time that law enforcement agencies must obtain a search warrant for cellphone location data.


Politico


Tea Party whack-job blows his brains out...


Mississippi tea party leader Mark Mayfield dead of apparent suicide
Mark Mayfield, a Mississippi tea party leader and lawyer facing charges in connection with taking photos of Sen. Thad Cochran's wife at her nursing home apparently committed suicide Friday morning. Police said that Mayfield's wife, Robin, called 911 just after 9 a.m. to say her husband had shot himself. Officers arrived to find the 57-year-old lying on the floor of a storage room in his garage with a single gunshot wound to the head and a "large caliber revolver" with the body. Lt. John Neal of the Ridgeland Police Department told POLITICO that there was a note recovered, but he declined to share its contents. He said no foul play is suspected but an autopsy will still be conducted. Mayfield was arrested on May 22 and charged with conspiracy. The Madison County district attorney alleged that Mayfield, one of four facing charges, gave advice on how to get into the nursing home where Rose Cochran, who suffers from Alzheimer's, lives. He declined to take the pictures himself, the DA said, but his mother had lived in the facility so he knew the best way in. Cochran defeated state Sen. Chris McDaniel, whom Mayfield actively supported, in the Republican primary runoff Tuesday. Authorities arrested him at his law office. Mayfield, who denied the charge, was released after posting a $25,000 cash bond. His arrest shocked political elites in the state. Mayfield had played a variety of roles inside the party and ran his own law firm in the state capitol of Jackson for more than three decades.


Washington Post
Taliban kills dozens, attempts to retake former Afghan stronghold
In its largest battle this year, the Taliban has amassed hundreds of fighters in Helmand Province, attempting to seize ground as the American combat mission winds down in Afghanistan. The fighting has gone on for nearly a week in the southern province, demonstrating the insurgency's ability to mobilize against much improved, but still inexperienced Afghan security forces. As of Saturday, the exact toll from the violence remained unclear, but at least several dozen civilians, soldiers and police officers had been killed, according to Afghan officials. "It was a coordinated and organized attack on northern Helmand," said Omer Zowak, the provincial spokesman. "Afghan security forces have pushed the Taliban back … but they are resisting in some parts of Sangin district." The main target of the Taliban offensive, Sangin district is a valley along the Helmand River where for years insurgents have staged periodic attacks on Afghan and international troops. This week, 45 civilians were killed in Sangin alone and 4,000 more were displaced, according to the district's governor. Sulaiman Shah. "The Taliban booby-trapped people's home, putting bombs in front of their houses," Shah said. "The situation was very bad." When U.S. troops began to depart Helmand last year, many American officials predicted that the Taliban would attempt to dominate the Afghan forces left in charge of Sangin. For years, the district's poppy harvest and drug production centers were a financial boon to insurgents. Over the past two summers, though, the Taliban appeared to make retaking Sangin a priority.


Reuters


Federal judge upholds Colorado gun laws, dismisses lawsuit
A federal judge upheld gun laws on Thursday introduced by Colorado in the wake of deadly shooting rampages there and in Connecticut, dismissing a lawsuit brought by sheriffs, gun shops, outfitters and shooting ranges. The two laws, passed in 2013 by Colorado's Democratic-controlled legislature with scant Republican support, banned ammunition magazines that hold more than 15 rounds and required background checks for all private gun sales and transfers. The bills were introduced in response to a shooting spree in 2012 that killed 12 people at a suburban Denver movie theater, and the slaying later that same year of 20 children and six adults at an elementary School in Newtown, Connecticut. But they immediately met resistance from critics, including most of Colorado's elected sheriffs, who said they severely restricted citizens' constitutional right to own and bear arms. Last year, voters recalled two key Democratic members of the legislature that approved the controversial measures. After a two-week civil trial, U.S. District Chief Judge Marcia Krieger ruled the lawsuit lacked standing and said no evidence had been produced which showed limiting magazines to 15 rounds seriously diminished the ability to defend oneself.


The Hill
Dems to Obama: Forget GOP on immigration, change policy now
A growing chorus of House Democrats is calling on President Obama to take immediate steps to rein in deportations. The president has delayed any executive action on the issue to allow House Speaker John Boehner (R-Ohio) more time and political space to move immigration reform legislation this summer. But with GOP leaders showing no appetite for bringing any such bills to the floor, more and more Democrats want Obama to expedite a unilateral response in the name of keeping immigrant families together. "We're deporting too many people; we're breaking up families; and he ought to do whatever's in his executive power to change what is a bad policy," Rep. Jerrold Nadler (D-N.Y.) said Thursday. "It's the right thing to do." Rep. Filemon Vela (D-Texas), a member of the Congressional Hispanic Caucus (CHC) who represents a border district, agreed that the issue demands more urgency from the president. "He needs to be looking at it now," Vela said Thursday, predicting no action in the House this year. "We have no Republican bills, whatsoever." Rep. Ruben Hinojosa (D-Texas), the chairman of the CHC, has long been critical of Obama's delayed action. Last month, he called on the president "to reconsider." And this week, he said leading Hispanic lawmakers will amplify that message in a coming visit to the White House. "I told him that we'd give him time, so we should be going to the White House soon," Hinojosa said Wednesday. The huge surge of migrant children crossing the southern border complicates the issue for Obama. While Democrats have framed the issue as a humanitarian crisis highlighting the need for congressional action on immigration reform, Republicans say it represents a failure of leadership in the White House – and another reason Obama can't be trusted to enforce current laws, let alone to manage sweeping new reforms.


Politico
The staggering price of crushing the tea party


Top Republican strategists and party officials say they have no regrets


National Republican leaders are toasting primary season as a smashing success over activist conservatives that has put the hard right on the ropes and given the Washington GOP the slate of candidates it wanted for 2014. Those victories, however, have come at a staggering cost — and Republicans are painfully aware of the price of putting down an intraparty insurrection. Establishment-aligned groups have already spent some $23 million on independent expenditures propping up favored House and Senate candidates in contentious primaries, according to a POLITICO review of Federal Election Commission records. By comparison, Republican nominees raised and spent that amount in the 2012 North Dakota, Indiana and Nevada Senate races combined — three of the most competitive campaigns fought that year. The scope of the effort to suppress activist-backed candidates has been broader and costlier than is widely understood, covering at least 20 House and Senate primaries from North Carolina to California, and from coastal Mississippi to the outer tip of Long Island. The loose coalition of establishment forces encompasses two dozen advocacy groups, industry associations and super PACs that have raised and spent millions on behalf of Washington's chosen candidates. Nearly a third of the establishment money has come from the U.S. Chamber of Commerce. The business lobby's spending in this year's toughest primaries has about equaled the $7 million that the conservative Club for Growth and the Senate Conservatives Fund have spent together on the most fractious elections — excluding races, like the Senate campaigns in Arkansas and Alaska, where there's been no meaningful clash between establishment-sanctioned outside groups and the activist right. And the $23 million figure isn't even close to a full accounting of what D.C.-backed candidates spent to win their nomination fights. Candidates themselves, including Senate Minority Leader Mitch McConnell and Sens. Lindsey Graham of South Carolina and John Cornyn of Texas, have collectively spent tens of millions more from their campaign accounts. about going all-in against flawed primary candidates. In a perfect world, they say, the whole expensive ordeal would be unnecessary. With conservative outside groups routinely bumping off incumbent lawmakers and prized recruits, it's simply the cost of doing business — now and perhaps for the foreseeable future.


Daily News


Police State dealt a rare set-back
U.S. Supreme Court rules against cellphone searches without a warrant
In a decision that guards digital privacy rights under the Fourth Amendment's protection against unreasonable searches, the U.S. Supreme Court ruled Wednesday that law enforcement officers can no longer search through the cellphones of criminal suspects without a warrant. Barring certain exigent circumstances, law enforcement officers now cannot treat a cellphone like a wallet, a pack of cigarettes or any other item carried by someone they arrest. Instead, if they want to search a phone, they either have to get consent from the phone's owner or explain their reasoning to a judge in order to get a search warrant. They can, however, seize the phone to help prevent the destruction of evidence, the court ruled. In the Supreme Court's unanimous ruling Wednesday, Chief Justice John Roberts wrote that cellphones are "not just another technological convenience" and should be treated unlike anything else found on someone during a police arrest." "With all they contain and all they may reveal, they hold for many Americans the privacies of life," Roberts wrote. The chief justice acknowledged that barring searches could hamper law enforcement, but said, "Privacy comes at a cost." The Obama administration and the state of California, defending cellphone searches, said the devices should have no greater protection from a search than anything else police find. But the defendants in the current cases, backed by civil libertarians, librarians and news media groups, argued that cellphones, especially smartphones, can store volumes of sensitive personal information.


Assocaited Press
Republicans and Democrats agree on one thing: Send immigrant kids to the gulag
The U.S. government is preparing to open a new facility in rural New Mexico to hold hundreds of unaccompanied children arriving from Central America as state officials call on federal authorities to do more to stop the migration. The surge of border crossings has strained the limits of existing resources, prompting the Republican governor to renew her criticism of the Obama administration's immigration policies.Thousands of families and unaccompanied children have been coming to the U.S. in recent months as they flee violence, killings and extortion from criminal gangs in Guatemala, El Salvador and Honduras. Many are under the impression they will receive leniency from U.S. authorities, despite coming to the country illegally. They're often reunited with family in the U.S. before immigration court cases play out. Border Patrol agents have apprehended more than 52,000 immigrant children crossing the border alone since the start of the budget year in October. That included 9,000 in May. Most have been picked up in the Rio Grande Valley of Texas, which has run out of space and resources to process the children. The surge in crossings has prompted the Department of Homeland Security to fly many of those kids to Arizona for processing. The department is also using military bases in Texas, California and Oklahoma. Facilities in Artesia, New Mexico, where the Border Patrol training academy is located, and Tucson are being set up to house immigrants. The Border Patrol was scheduled to provide tours Thursday of the Artesia facility, which is expected to hold around 700 people while they are processed for deportation. New Mexico state Rep. Candy Spence Ezzell and other elected officials from the southeastern part of the state already have toured Artesia's Federal Law Enforcement Training Center. Ezzell said the rooms being prepared to house women and children are packed with amenities and will encourage rather than deter the flood of immigration. "I saw the rooms, and I got upset," Ezzell told the Artesia Daily Press. "There were four sets of bunks in every room. These were nice rooms, with televisions, toys and books. It says to immigrants, `Why not try to come back, if this is what America has to offer?'" Ezzell questioned the use of federal dollars to house the immigrants at a time when veterans aren't getting proper health care and she's encouraging residents to speak out about the facility.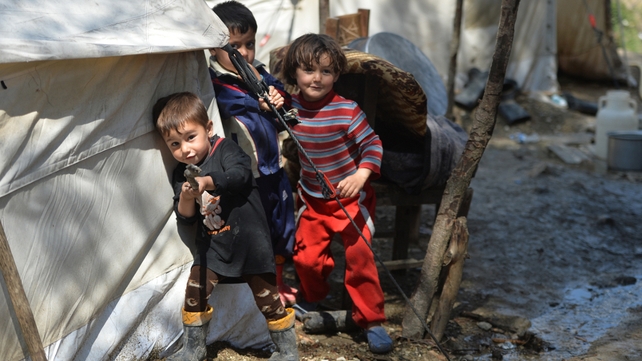 Washington Post
"Nothing's going to happen," Rep. Luis Gutierrez (D-Ill.)
Immigration reform effectively dead until after Obama leaves office, both sides say
The two-year attempt to push immigration reform through Congress is effectively dead and unlikely to be revived until after President Obama leaves office, numerous lawmakers and advocates on both sides of the issue said this week. The slow collapse of hopes for new border legislation — which has unraveled in recent months amid persistent opposition from House Republicans — marks the end of an effort that both Democrats and Republicans have characterized as central to the future of their parties. The failure leaves some 12 million illegal immigrants in continuing limbo over their status and is certain to increase political pressure on Obama from the left to act on his own. Some of the most vocal proponents of a legislative overhaul now say they have surrendered any last hopes that Democrats and Republicans can reach a deal. The realization marks a low point for advocates who mounted the first serious immigration push since 2007, when a bipartisan effort under then-president George W. Bush was defeated in the Senate. Obama called immigration reform his top second-term priority, and many GOP leaders suggested after their 2012 election loss to Obama that a deal was necessary for the party as it sought to broaden its appeal to Latinos. But after a year of cajoling, prodding and berating House Republicans, leading advocates acknowledge that time has run out. Friday marks a year since the Senate approved a comprehensive immigration bill on a bipartisan vote, with no progress evident in the GOP-controlled House and little time left this year to approve legislation.
Steven Greenhut


Supreme Court passes on significant environmental case
Recent U.S. Supreme Court rulings have sparked boisterous national debates that touch on the role of religion in health care and the power of unions to claim dues payments from workers. But sometimes the court's refusal to rule on an issue also has a significant effect on public policy — although such "non-decisions" usually don't lead to big public debates.



David Sirota


Internet's future at risk if corporations stifle competition
The business lobby often demands that government get out of the way of private corporations, so that competition can flourish and high-quality services can be efficiently delivered to as many consumers as possible. Yet, in an epic fight over telecommunications policy, the paradigm is now being flipped on its head, with corporate forces demanding that government squelch competition and halt the expansion of those high-quality services. Whether and how federal officials act may ultimately shape the future of America's information economy.



Charles Krauthammer


Moral clarity in Gaza
Israel accepts an Egyptian-proposed Gaza cease-fire; Hamas keeps firing. Hamas deliberately aims rockets at civilians; Israel painstakingly tries to avoid them, actually telephoning civilians in the area and dropping warning charges, so-called roof knocking. "Here's the difference between us," explains the Israeli prime minister. "We're using missile defense to protect our civilians, and they're using their civilians to protect their missiles." Rarely does international politics present a moment of such moral clarity.



Geoffrey A. Fowler


Getting Rid of Cable TV: The Smartest Ways to Cut the Cord
Going without cable—or at least with considerably less of it—is easier than you think. Last week, I sliced my bill from $212 to $75 without giving up the stuff I really watch. Yes, cable and satellite companies lock away some content for subscribers. But you don't have to be an online pirate to see what you want. Broadcasters give away the most popular HD channels free over the air, and Internet video services like Hulu, "smart" TVs and streaming boxes make it possible to remain a full-fledged couch potato. None of this is as simple as clicking channel up and down on your cable remote. But for the app-savvy, Internet streaming wins not just because of price, but because of convenience. We should send Hollywood a message by voting with our credit cards for the content we want—delivered the way we want it.



Larry J. Sabato


Does the GOP need a FrankenCandidate?
Did you ever see the documentary A Perfect Candidate? It was about Oliver North's 1994 challenge to U.S. Sen. Charles S. Robb, a Democrat from Virginia. Despite the title, North turned out to be less than perfect; he lost to a scandal-wounded but resilient Robb despite a Republican tidal wave. There will never be a perfect candidate, unless brilliant genetic engineers assisted by Watson the computer decide to undertake the task in the distant future. Until then, parties are left with flawed human beings, those bundles of virtues and vices that get proctoscopic treatment during long campaigns.



Sonia Nazario


The Children of the Drug Wars
Children from Central America have been making that journey, often without their parents, for two decades. But lately something has changed, and the predictable flow has turned into an exodus. Three years ago, about 6,800 children were detained by United States immigration authorities and placed in federal custody; this year, as many as 90,000 children are expected to be picked up. Around a quarter come from Honduras — more than from anywhere else.



Dana Milbank


The tea party's embrace of martyrdom
Hiroo Onoda, the last imperial Japanese soldier to surrender after World War II, hid out in a jungle in the Philippines for 29 years, refusing to believe that the war was over. He finally turned himself in, wearing his sword, cap and patched uniform, in 1974. Onoda died this year at age 91, but his passion for lost causes lives on — in the person of Chris McDaniel, a failed Senate candidate in Mississippi. McDaniel gave an election-night speech with no concession. "There is something a bit unusual about a Republican primary that's decided by liberal Democrats," he declared, vowing that he was "not done fighting." Imperial Japan taught its soldiers that death was preferable to surrender. The tea party's code is similar.



Clemens Wergin


Is Obama's Foreign Policy Too European?
I have long been a critic of the German foreign policy debate — of its freeloading on the American security umbrella, coupled with moral grandstanding whenever the Americans did things their way; of too much analysis of past events and not enough thinking about how to get things right in the future; of its tendency to take words as a substitute for deeds. That's why I have usually given the Americans the benefit of the doubt: At least they took on problems nobody else was willing to tackle. But then, at the height of the Syria conflict and just after yet another of Barack Obama's speeches, I suddenly understood the problem with this American president and his foreign policy. He sounded just like a German politician: all moral outrage, but little else to help end one of the most devastating civil wars of our age. President Obama, I thought with a sigh, has become European.



Ruben Navarrette


Border kids issue tells us who we are as a nation
This Independence Day weekend, memory takes me back to something my father said during a Fourth of July celebration many years ago. Days earlier, authorities had made a gruesome discovery. Coldblooded smugglers had left dozens of migrants to die in a railroad car. My dad and I were at a public event and, at the end of "The Star-Spangled Banner," he pointed at Old Glory and said: "See that flag. That's why those people died, trying to get here -- because of freedom and the kind of country we are." It's a good time to ask once again, what kind of country are we? In between parades and barbeques, Americans can show their patriotism by being on their best behavior. This didn't happen the other day in Murrieta. In that city about 90 miles north of San Diego, an angry mob holding placards and shaking fists terrorized a busload of about 140 children and mothers, while chanting "USA, USA." The sickening images remind us of the stakes involved with the "border kids" -- the estimated 52,000 young castaways from Central America who entered the United States uninvited in the last year and the tens of thousands of others likely to follow. This debate isn't just about what will become of often-unaccompanied minors. It's about something more important: What kind of country we've become.



Bill Scher


How Obama's immigration push could hand the House to Democrats
Everyone assumes that Republicans will easily hold the House in November. The dominant storyline among the chattering classes centers instead on the possibility that Republicans could seize control of the Senate from Democrats. But the rapidly escalating immigration face-off between President Barack Obama and House Republicans raises the possibility that Democrats could win back the House — even if Republicans do take the Senate. How is that possible? It's simple: There are more competitive House races than Senate races in areas with significant Latino populations.



Ben Mattlin


Beware the rush to help people die
The Medical Society of New Jersey, the state's largest physicians group, opposed a recently tabled bill for physician-assisted suicide. But it is pushing an alternative that may be just as bad: the Practitioner's Orders for Life-Sustaining Treatment, or POLST. POLST is a legally binding form with medical instructions that other healthcare providers, such as paramedics and nursing home staff, must follow if the patient is unable to speak because of illness. It gives more specific instructions than a living will or advance directive, and is said to be more effective because it comes from — and is signed by — a medical authority, such as the patient's doctor. Ideally, the patient gives permission for the form, but if the patient is unable to, a designated proxy can do so. I'm simply leery of the push for a better death before we've done all we can to promote a better life for those of us on the fringe.



Aki Peritz


I watched all the terrorist beheadings for the U.S. government, and here's what I learned
ISIS's delight in its gruesome exploits indicates the way its leaders would run their self-declared "caliphate" across a broad swath of Iraq and Syria. But their bloodthirstiness may prove to be the group's downfall; after all, no other Iraqi insurgent organization or Sunni tribe subscribes to its fanatical agenda. It's hard to imagine that any permanent political settlement there could tolerate such stunts for very long. The Sunni tribes of Iraq will eventually turn on ISIS, as they have done in the past. But when that occurs, expect even more bloodletting — and more gruesome videos.



Terrence Mccoy


The war on terror didn't defeat al-Qaeda. But ISIS could
One of the great ironies of the current battle for Iraq is that for all the billions spent on the war on terror, all the bullets fired, all the lives lost, what may ultimately defeat al-Qaeda isn't the United States or another Western power — but a group from within the jihadist movement. It didn't take drones. Or the surge. It took a charismatic, emergent leader known as Abu Bakr al-Baghdadi, who recently threw off the yoke of al-Qaeda's command and decided he and his militant pals would do their own thing.



Raoul Lowery Contreras


A 3-year-old is not a criminal
Is a three-year-old Honduran kid a criminal if he is carried across the Rio Grande in South Texas by a teenager who himself isn't carrying a passport from his native country with an visitor's visa, an I-94 form, attached to it? If not, who is the criminal in the current crisis on the border?



Dan Balz


Pew study: What divides the GOP coalition
Republicans broadly share a belief in smaller government, but they are sharply divided over issues including perceptions of Wall Street, the power of big corporations, the value of immigration and free trade, according to a new study of the contours of the American electorate. The findings provide timely insight into the political battle that unfolded this week in Mississippi, where Republican Sen. Thad Cochran narrowly defeated conservative state Sen. Chris McDaniel in a bitterly fought runoff that exposed the broader tensions within the GOP coalition. That election pitted the business and establishment wing of the Republican Party against the populist-conservative wing. As it has through a series of elections this spring, the establishment wing prevailed, but the new study from the Pew Research Center suggests that the GOP faces continued instability because of profoundly different views on some issues held by those who identify with the party. On business issues, an overwhelming majority of steadfast conservatives say too much power is concentrated in the hands of a few large companies and are split evenly on whether the economic system unfairly favors the powerful. Immigration provides another fault line, according to the study. A big majority of steadfast conservatives say immigrants put a burden on the country and take away jobs, housing and health care from others. Eight in 10 of these conservatives say that growing numbers of newcomers from other countries threaten traditional values. The two core Republican groups also part company in their assessment of America's role in the world. The business wing strongly agrees that it is best for the country to be active in the world. They also say problems in the world would be worse without U.S. participation.



Union-Tribune


Smartphone ruling a victory for individual privacy
The U.S. Supreme Court has brought welcome clarity to privacy laws that have been left behind by technological advances. In a unanimous opinion, justices held that police can't search cellphones without warrants — except in specific emergency circumstances. Chief Justice John Roberts' ruling was in keeping with past decisions establishing limits on impromptu police searches of homes and vehicles. Roberts' key point: "The fact that technology now allows an individual to carry such information in his hand does not make the information any less worthy of the protection for which the Founders fought." We agree.



Los Angeles Times


Who can get to the truth at the IRS?
After more than a year of scrutiny, three congressional committees continue to flail away at the Internal Revenue Service's alleged targeting of conservative nonprofit groups without producing any definitive answers to the questions they've raised. This page worried at the outset that the investigations would become too politicized to get to the bottom of the scandal. The result, however, has been even worse: Not only have two House probes disintegrated into partisan sniping, but the IRS further damaged its own credibility by belatedly disclosing the disappearance of two years' worth of emails belonging to a key agency figure who has refused to talk to Congress. It's past time to turn over the inquiry to an independent investigator who can dig up the truth and, if possible crimes are revealed, refer matters to federal prosecutors.



Mike Lupica


Rand Paul's views on Iraq separate him from Dick Cheney and other neo-cons who believe war is the answer
Rand Paul did not suddenly become a great statesman Sunday, or a great thinker, because he might have a better chance of becoming an astronaut before either one of those things happens. And Paul did not suddenly become the Republicans' best chance to take back the White House in two years, or make anybody forget that in the past he has too often acted like he was running to be king of the gun nuts. But Paul at least is a Republican who stands up to some of his party's tinhorn generals and television generals — Gen. Billy Kristol, the George Patton of cable news! — and anybody else who thinks that the way to make things right in Iraq is more dead American soldiers, and more war.



Sacramento Bee


Big Food turns