Instant updates as the news happens!!!



See CalNews.com's updates on Facebook 24/7



You can also follow us on Twitter!





Tweet us your news scoops today!!!





Los Angeles Times
Data breaches jump in California and are expected to keep climbing
18.5 million people in California had their data stolen last year, more than a 600% jump from 2012
Data breaches soared last year in California as cybercriminals leaped over digital security gates to endanger the personal data of millions of consumers, California Atty. Gen. Kamala Harris said. Harris, in a report released Tuesday, highlighted the effect that headline-producing data breaches had on the Golden State: two massive hacks last year at Target Corp. and daily deals website LivingSocial each hit roughly 7.5 million Californians. In all, 18.5 million people in the state had their data stolen last year, a more than 600% jump from 2012. The number of breaches reported to Harris' office climbed 28% to 167, and is expected to rise again in 2014. California residents aren't any more prone to data hijacking than others, but an unusual state law requires businesses and state agencies to notify customers of any breach involving more than 500 accounts. That law resulted in the California Data Breach Report, which underscored the difficulties faced by companies who are constantly racing against wily thieves to secure sensitive information. The parade of companies that has been targeted recently by hackers includes Home Depot, Michaels, Neiman Marcus and P.F. Chang's. Security experts predict that the number of breaches, especially on a big scale, will keep growing. Harris said businesses need to adopt stronger encryption technologies that safeguard sensitive consumer data. And retailers must make their breach notifications to consumers more visible and should upgrade their systems to handle payment cards equipped with microchips, which make cards more difficult to counterfeit, Harris said.


San Francisco Examiner


Fed will likely signal no rate hike anytime soon
Rich people are doing great...everybody else just getting by
The global economy has slumped. Turmoil has gripped financial markets. And the U.S. job market, despite steady gains, still isn't fully healthy. Yet when the Federal Reserve meets this week, few foresee any major policy changes. The Fed is expected to complete a bond-buying program, which was intended to keep long-term interest rates low. And, to support the economy, it will likely reiterate it's in no rush to raise its key short-term rate. The economy the Fed will discuss has been strengthening, thanks to solid consumer and business spending, manufacturing growth and a surge in hiring that's lowered the unemployment rate to a six-year low of 5.9 percent. Still, global weakness poses a potential threat to U.S. growth. The housing industry is still struggling. And Fed Chair Janet Yellen has stressed that while the unemployment rate is close to a historically normal level, other gauges of the job market remain a concern. These include stagnant pay; many part-time workers who can't find full-time jobs; and a historically high number of people who have given up looking for a job and are no longer counted as unemployed.


New York Times


Police State Secreetly Monitoring Your Mail


Report Reveals Wider Tracking of Mail in U.S.
In a rare public accounting of its mass surveillance program, the United States Postal Service reported that it approved nearly 50,000 requests last year from law enforcement agencies and its own internal inspection unit to secretly monitor the mail of Americans for use in criminal and national security investigations. The number of requests, contained in a little-noticed 2014 audit of the surveillance program by the Postal Service's inspector general, shows that the surveillance program is more extensive than previously disclosed and that oversight protecting Americans from potential abuses is lax. The audit, along with interviews and documents obtained by The New York Times under the Freedom of Information Act, offers one of the first detailed looks at the scope of the program, which has played an important role in the nation's vast surveillance effort since the terrorist attacks of Sept. 11, 2001. The audit found that in many cases the Postal Service approved requests to monitor an individual's mail without adequately describing the reason or having proper written authorization. The audit was posted in May without public announcement on the website of the Postal Service inspector general and got almost no attention.


New York Times


Police Wage War Against the Constitution


Top New York Correction Official, Under Fire Over Rikers Violence, to Step Down
The New York City Correction Department's top uniformed officer, facing criticism over underreporting of violence at Rikers Island, will step down, a department spokesman said Tuesday. The officer, William Clemons, a 29-year veteran correction official in New York, was appointed chief of department just five months ago by Mayor Bill de Blasio's reform-minded correction commissioner, who described him at the time as a "superb corrections professional." The department spokesman, Peter Thorne, said Mr. Clemons was "retiring" but could not immediately provide more details. In a statement released Tuesday morning, Joseph Ponte, the current commissioner, wrote that Mr. Clemons "proved himself an able leader" and "was a model of stability in a tumultuous time." He said he would appoint a new chief by Dec. 1, when Mr. Clemons is scheduled to leave. The move is a blow to Mr. Ponte, who has stalwartly defended his decision to promote Mr. Clemons in the face of unsettling revelations about his competence in recent weeks. Mr. Clemons has faced increasing calls for his resignation since an investigation by The New York Times in September uncovered details from an internal Correction Department audit, which found he had "abdicated all responsibility" in his duties as warden of a juvenile facility at Rikers Island in 2011 where hundreds of inmate fights had been omitted from official statistics. The audit recommended that he be demoted. Instead, The Times found, he was promoted, multiple times, while the most damning criticisms, including the recommendation of a demotion, were removed from the report by the commissioner at the time.



Los Angeles Times




Ebola hysteria energizes the Police State


Quarantining health workers could worsen Ebola epidemic, officials say
Top Obama administration officials publicly warned that mandatory quarantines in the U.S. of doctors, nurses and other healthcare workers who have traveled to Africa to help Ebola patients risked worsening the epidemic. Mandatory 21-day quarantines, now in place in New York, New Jersey and Illinois, are "a little bit draconian" and could discourage people from helping to fight the disease, Dr. Anthony Fauci, the top Ebola expert at the National Institutes of Health, said. Fauci's public remarks came as the administration privately pushed states to reconsider. New York Gov. Andrew Cuomo defended the quarantine policy but outlined a version that appeared less onerous than the treatment that has been accorded so far to the one person in quarantine, in New Jersey. Cuomo and New Jersey Gov. Chris Christie had ordered the quarantine policy but had left details unclear. The three states with quarantine orders are among five with airports used by travelers arriving from West Africa. The other two states, Georgia and Virginia, have not taken similar action. Florida has ordered enhanced monitoring of people in contact with Ebola patients, but not a quarantine.


Lock'em Down! Dems and Reps mobilize the Police State as Ebola hysteria sweeps across the nation.
New York Times
Police State Mobilizes Against 5-Year-Old in New York
A 5-year-old boy who recently returned to New York City from the West African nation of Guinea is being tested for Ebola after he was rushed to the hospital with symptoms consistent with the disease, according to health officials. The child was taken to Bellevue Hospital Center on Sunday night by emergency medical workers outfitted in personal protective gear and immediately placed in isolation. The family returned in recent days from Guinea and the people who lived in the home with the boy were immediately ordered quarantined in their apartment, according to city officials. While the child's travel history was clear, and worrisome, it was less certain whether he had any known contacts with people infected with Ebola. They were especially cautious about drawing blood from a 5-year-old, but because of the patient's recent travel history and pattern of symptoms, the city health department decided to move forward with testing.


Washington Post


"The courts are very suspicious when you deny a whole class of people their liberty"


Quarantining Ebola doctors may well be unconstitutional
Kaci Hickox gave a scathing interview to CNN on Sunday from the tent where she expects to be confined for the next three weeks outside a hospital in Newark, New Jersey. The nurse, recently returned from fighting Ebola in Sierra Leone, said she was healthy and that Gov. Chris Christie was wrong to place her under a mandatory quarantine. She has also retained a well-known lawyer to challenge the order, which will represent the first real test in many years for the country's antiquated laws on quarantine. Christie and New York Governor Andrew Cuomo have placed a mandatory quarantine on medical personnel returning from West Africa after a doctor tested positive for Ebola in New York City last week. Three other governors have put similar restrictions in place. These rules raise hard questions as more and more doctors and nurses return from West Africa. When can a state quarantine people who are healthy? To whom can they appeal? How quickly will courts be able to hear the cases? Who will enforce the quarantines? And where will all these people stay? Will they be able to shower? These questions have been troubling legal scholars for a while now, and we're about to find out the answers. Lawrence Gostin, a law professor at Georgetown University who has been in touch with Hickox about her legal options, said he thought the quarantine order was illegal and unconstitutional. He noted that since you can't catch Ebola from someone unless they are both infected and showing symptoms, Hickox poses no danger to the public.


Los Angeles Times
In key election states conservative nonprofits try to catch up with Democrats' data-driven voter operations
The art of political persuasion can be complex. Television ads — whether uplifting or testily negative — have long been the key vehicle for defining candidates to voters. But the second necessity — getting them to cast their votes — has increasingly rested on meticulously organized, technologically powered, repetitive contact by people who identify prospective voters and help close the deal. In Colorado and other states, the two national parties and their allies are sweeping through the suburbs with the dedication of advancing armies. Americans for Prosperity alone has knocked on 140,000 doors since June. Such conservative groups are both ascendant and playing catchup to Democratic field operations in key states. Their efforts this year are meant to deliver results in November and create the template for the presidential race in 2016. Americans for Prosperity President Tim Phillips says emphatically that the group is in the field to stay in competitive states including Colorado, Iowa, New Hampshire and Florida — the mightiest of swing states, where the group has 50 full- and part-time staffers. He notes that for years, the left had the advantage of "a powerful force on the ground that was outside the Democratic Party": government employee unions, environmental groups and community groups.


Washington Post


Voters really hate Democrats, but they still hate Republicans more


Congressional Democrats' disapproval hits a 20-year high
A new poll shows Americans' disdain for Congress is weaker than it has been in more than three years, but neither party has much to brag about. The Washington Post-ABC News poll shows 50 percent of Americans say they "strongly" disapprove of the way Congress is doing its job. The good news: That's the lowest that number has been since March 2011. The bad news: It's still half the country really disliking Congress. And when it comes to the two major parties, the improvement doesn't really show. In fact, congressional Democrats are facing their highest disapproval rating in at least the last 20 years, at 67 percent. Meanwhile, 30 percent approve of the job congressional Democrats are doing. The poll comes on the heels of a WaPo-ABC poll that showed the Democratic Party in general hitting a three-decade low as far as how people feel about it. Democrats, though, still remain more popular than the GOP. Just 25 percent of Americans say they approve of the job Republicans in Congress are doing, while 72 percent disapprove.


Los Angeles Times


Instead of taking the fight to the enemy, Canada clamps down on its own citizens
As details emerge about shooter, Canada ponders security
As U.S. military forces have engaged in more than a decade of war across the Middle East, America has found an unwavering partner in Canada, a country with an otherwise peaceful image. Now, after two deadly attacks launched against members of the Canadian armed forces in less than a week, fear has arisen here over whether the country's participation in the war against Muslim extremists has finally come back to haunt it. The Canadian government is scrutinizing its laws and policies to see whether they are strong enough to deal with national security threats after two of its citizens, who had been flagged by authorities as safety risks, were successful in carrying out high-profile attacks. Speaking at the Parliament building just yards from where a gunman was shot dead the day before, Prime Minister Stephen Harper pledged Thursday to expedite a plan to give the country's security forces greater powers in the areas of surveillance, detention and arrest. On the streets and in homes and coffee shops, Canadians discussed what the government would do in response to the attacks. Many are resigned to the fact that more restrictions on everyday life lie ahead.


Associated Press
Police prepare for grand jury decision in Ferguson


Ferguson set to burn again as most people expect killer cop to walk


Missouri police have been stocking up on riot gear to prepare for a grand jury's decision about whether to charge a white police officer who fatally shot a black 18-year-old in suburban St. Louis. The preparations are aimed at avoiding a renewed outbreak of violence during the potentially large demonstrations that could follow an announcement of whether Ferguson police officer Darren Wilson will face a criminal trial for the Aug. 9 death of Michael Brown. Police and protesters have repeatedly clashed since the shooting, which prompted a national conversation about race and police tactics. Images of officers in riot gear and armored vehicles confronting protesters have drawn widespread criticism. Many protesters want Wilson indicted for murder. Grand jury proceedings are secret, but legal analysts say recently leaked information about Wilson's testimony to investigators may be an attempt to prepare the public for the possibility that he might not be charged. Brown was unarmed when Wilson encountered him walking in the street with a friend. Brown was shot multiple times. Witness accounts of what happened said they saw Brown raise his hands as if in surrender.


Associated Press
Autopsy: St. Louis officer shot Myers from behind
An 18-year-old killed earlier this month by an off-duty St. Louis police officer was shot eight times, including six times from behind, said a forensic pathologist who performed an independent autopsy Thursday. Dr. Cyril Wecht, who has investigated the deaths of John F. Kennedy, Elvis Presley and JonBenet Ramsey, conducted the autopsy at the request of Vonderrit Myers Jr.'s family and outlined the findings during a news conference at the funeral home that will handle Myers' burial. "The evidence shows that the story we've been given by the Police Department does not match up," one of the attorneys, Jerryl Christmas, said. "There's no evidence that there was a gun battle going on." The incident spurred a round of protests similar to ones in nearby Ferguson after the fatal police shooting of 18-year-old Michael Brown. Both Brown and Myers were black. The officers who shot them are white. A grand jury is expected to decide by mid-November whether criminal charges will be filed against Darren Wilson, the Ferguson officer who killed the unarmed Brown. The officer in the Myers shooting is on administrative leave.


Reuters
Putin accuses United States of damaging world order
Russian President Vladimir Putin accused the United States on Friday of endangering global security by imposing a "unilateral diktat" on the rest of the world and shifted blame for the Ukraine crisis onto the West. "We did not start this," Putin told an informal group of experts on Russia that includes many Western specialists critical of him, warning that Washington was trying to "remake the whole world" based on its own interests. "Statements that Russia is trying to reinstate some sort of empire, that it is encroaching on the sovereignty of its neighbors, are groundless," the former KGB spy declared in a speech delivered standing at a podium, without a smile, in a ski resort in mountains above the Black Sea city of Sochi. Listing a series of conflicts in which he faulted U.S. actions, including Libya, Syria and Iraq, Putin asked whether Washington's policies had strengthened peace and democracy. "No," he declared. "The unilateral diktat and the imposing of schemes (on others) have exactly the opposite effect." The speech was one of the most hostile Putin has delivered against the West and it appeared partly intended to show Russian voters he will stand up to the rest of the world and defend their interests. The criticisms of a world order dominated by Washington, more than two decades after the Cold War, recalled a 2007 speech in Munich in which Putin shocked the West by lambasting Washington's "unipolar" world view. The speech prompted many Western leaders to reassess their view of Putin. Dismissing U.S. and European Union sanctions imposed on Moscow as a mistake, he said: "Russia will not be posturing, get offended, ask someone for anything. Russia is self-sufficient."


Daily News


Death Panel says NO to 10-year-old
More patients fight insurers' denials based on medical necessity
Overnight it seemed, Delorian Cole's body morphed, from a normal girl to a 10-year-old with a bra size of 50 F. It was beyond anything her mother, Thalia Hicks, had imagined. Worse, the girl complained of the aches in her back and the pains in her chest. And then there were the taunts at school. "It gets me all teary to think about," said Hicks of Los Angeles. "This is my baby and she's in pain." It was an unusual case for a team of physicians at Children's Hospital Los Angeles. Specialists who would later perform surgery and remove 1,000 grams of tissue from Delorian's breasts determined that she would benefit from Lupron, a hormonal drug that would help stop the growth. But Hicks' health insurer, which is Medi-Cal through Anthem Blue Cross, disagreed. "The records received from your child's doctor show that your child is 10 years old and this medication is only used for treatment of children with central precocious puberty (defined as the beginning of sexual characteristics before age 8 in girls)," according to a Blue Cross statement filed in a legal complaint. "For this reason, we believe that Lupron injection is not medically necessary." Medically necessary is a legal term used by insurers to deny a procedure or treatment based on evidence of clinical standards of care. But some say those decisions are made simply because of cost. And since the passing of the Affordable Care Act, meant to protect consumers, requests for cases to be reviewed have increased. In California last year, more than 1,000 people fought those denials by requesting independent medical reviews. About half of those denials made by insurers were overturned through the process. For the other half, those denials continue, and some, such as Hicks, believe they have to turn to lawyers.


Associated Press
Corporate giants funding state ballot initiatives
Voters may not know it, but the millions of dollars paying for ads on ballot measures they will consider next month come from large companies and national advocacy groups. Many of the messages are tailored to defend or expand the business interests of companies such as Coca-Cola, Monsanto and ExxonMobil, yet few have their names in the ads. For example, $6.4 million in ads funded by Coloradans for Better Schools is backed by the Rhode Island-based Twin Rivers Casino in favor of a ballot initiative that would expand gambling to horse tracks. Opponents, calling themselves Don't Turn Racetracks Into Casinos, are backed by a group of Colorado casinos and are helping fund $5.7 million in ads to defend their turf. Through Oct. 20, TV ad spending on ballot issues totaled roughly $119 million, according to an analysis conducted by the Washington-based Center for Public Integrity, based on preliminary data from media tracking service Kantar Media/CMAG. Four of the five most expensive ballot initiatives — a process designed to give voters a direct say over public policy — feature at least one corporate patron. Voters may not readily identify the patrons behind the hundreds of millions of dollars in ads using family farmers, concerned doctors and smiling teachers as spokespeople, as the corporations set up outside groups with nondescript names to handle the political ads. For instance, food industry giants Monsanto, the J.M. Smucker Co., Coca-Cola and Pepsi are spending $3 million opposing an Oregon ballot measure that would require vendors to label genetically modified foods. Voters see the ad spending labeled as being from the No on 92 Coalition. Natural food companies are spending $2.1 million on ads to support the effort through a group called Vote Yes on Measure 92.


Reuters


Washington's sellout of Israel continues
Kerry says status quo between Israel, Palestinians 'unsustainable'
U.S. Secretary of State John Kerry said on Wednesday that current relations between Israel and Palestine were "unsustainable" and that the United States was conscious of the urgency of the situation. "The current situation, the status quo, is unsustainable," he said at a joint news conference with German Foreign Minister Frank-Walter Steinmeier in Berlin. He added that it was necessary to find a way to negotiate and said the U.S. would continue with these efforts: "Obviously we understand the urgency of it," he said.


Associated Press


Pols in DC have plenty of money, but they're not sharing it with you


Social Security benefits to go up by a measly 1.7 percent
Millions of older Americans who rely on federal benefits will get a 1.7 percent increase in their monthly payments next year, the government announced Wednesday. It's the third year in a row the increase will be less than 2 percent. The annual cost-of-living adjustment, or COLA, affects payments to more than 70 million Social Security recipients, disabled veterans and federal retirees. That's more than a fifth of the country. The increase amounts to about $20 a month for the typical Social Security recipient. The government announced the benefit increase Wednesday, when it released the latest measure of consumer prices. By law, the increase is based on inflation, which is well below historical averages so far this year. The COLA also affects benefits for about 4 million disabled veterans, 2.5 million federal retirees and their survivors, and more than 8 million people who get Supplemental Security Income, the disability program for the poor.


Associated Press


Ohio cops turned a blind-eye as perv televangelist terrorized church
Televangelist Ernest Angley has long controlled members of his Akron-area congregation by advising them not to have children, shunning those who leave the church and using free labor at his for-profit buffet restaurant and television station, according to a two-month newspaper investigation. The Akron Beacon Journal published a series of articles starting last week after interviewing more than 20 former members of Grace Cathedral in the Akron suburb of Cuyahoga Falls. Some of those interviewed described Angley's church as a cult. Several people told the Beacon Journal that they and their spouses did not have children because husbands were encouraged to have vasectomies, and that Angley examined men's genitals before and after surgery. One woman told the newspaper she was pressured into having an abortion. "He doesn't want people to have kids because it would take their time and money away" from the church, Greg Mulkey, a former church member, told the newspaper. Several former members said Angley, 93, also wanted to keep quiet allegations that teens had been sexually molested by other church members, including someone close to him. Cuyahoga Falls Police Chief Jack Davis told the AP that his department has received no complaints and that it's not investigating Angley or Grace Cathedral. Angley has long claimed to be a prophet of God and says he can heal people of afflictions. He and Grace Cathedral are fixtures in northeast Ohio and nationwide thanks to television broadcasts starting in the 1970s.


New York Times


Ebola Gives GOP Excuse to Tighten the Grip of the Police State


On Ebola Response, Congressional Republicans Put New Focus on Visa Suspensions
Republican leaders, conceding the futility of a flight ban from Ebola-afflicted West Africa, are refining their response to the outbreak, pressing to suspend visas for travelers and create "no boarding" lists. But a supercharged political atmosphere is making legislative nuance difficult two weeks before midterm elections and days before a hearing on Friday on the Ebola response called by the House Oversight and Government Reform Committee, a panel riven by partisan division. Republicans on the campaign trail continue to goad Democrats to embrace a broad travel ban, although no direct flights to the United States from Liberia, Sierra Leone or Guinea exist. Days of news media fixation, mounting public concern and political pot-stirring have created an odd dichotomy in which leadership aides on Capitol Hill are urging caution while candidates on the campaign trail are pressing hot buttons. House Republican leadership aides have repeatedly said lawmakers are not calling for an actual ban of airline flights, even as the likes of Senator Mitch McConnell of Kentucky, the Republican leader, and Senator Ted Cruz, Republican of Texas, have done just that.


Politico


Dem SuperPACS are trouncing the GOP


Conservatives catch up as super PAC fundraising explodes
The three biggest-spending conservative super PACs — the Karl Rove-conceived American
Crossroads, the Joe Ricketts-funded Ending Spending Action Fund and the Koch brothers-backed Freedom Partners Action Fund — raised $30.3 million in September, according to a POLITICO analysis of reports filed over the past few days with the Federal Election Commission. The top three Democrat-aligned super PACs — the Harry Reid-linked Senate Majority PAC, the Nancy Pelosi-backed House Majority PAC and the Tom Steyer-led NextGen Climate Action — raised $30.5 million last month. Still, for the 2014 cycle, the top three liberal groups are trouncing the conservatives in super PAC fundraising, $134 million to $58 million, and the left has by far the most generous donor of disclosed cash in Steyer, a retired San Francisco hedge fund billionaire. He has given $41.6 million to his group, including $15 million last month alone — accounting for all but $2 million of the fundraising for NextGen, which is motivated by environmental issues.


UPI


GOP faithful trying to repeat 2012 disaster...Bush-bots working hard for their guy
Poll: Romney leader of the large Republican 2016 pack
Mitt Romney, who has said he has no plans to run for president again, leads the field of potential Republican candidates for 2016 in a new poll. The Washington Post/ABC News poll of Republicans and Republican leaners gave the one-term Massachusetts governor 21 percent of the vote. The runner-up was former Florida Gov. Jeb Bush, with 11 percent. The list then dropped into single digits with Sen. Rand Paul of Kentucky and former Arkansas Gov. Mike Huckabee tied at 9 percent, and New Jersey Gov. Chris Christie, Texas Gov. Rick Perry and Sen. Marco Rubio of Florida at 6. Another seven possible candidates got between 1 and 5 percent. Asked who they would choose if Romney was out of the race, 15 percent picked Bush, followed by 12 percent for Paul and 11 percent for Huckabee. The telephone poll was conducted between Oct. 9 and Oct. 12. The poll surveyed 1,006 adults, including 871 registered voters. The margin of error for the smaller group is 4 percentage points.


Politico
Conservatives fear John Roberts going soft


"Chief Justice Roberts isn't going to get invited to the tea party this year"


Chief Justice John Roberts seems to be going wobbly again. Conservatives, still smarting from what they view as an ideological betrayal by Roberts two years ago in the Supreme Court's 5-4 Obamacare decision, have looked on suspiciously in recent weeks as the chief justice twice appeared to side with the court's liberals and Justice Anthony Kennedy against the court's conservatives. When the high court issued orders last week blocking Wisconsin's voter ID law and stopping enforcement of key parts of Texas' new restrictions on abortion clinics, Justices Antonin Scalia, Clarence Thomas and Samuel Alito publicly dissented. Roberts was notably silent. Taken together, Roberts' actions seem to be contributing to a kind of buyer's remorse that could result in even more pressure for ideologically pure nominees.


Washington Post
A lifetime of sugary sodas may be 4.6 years shorter


Drinking soda as bad as smoking...wow!


You knew that drinking sugary sodas could lead to obesity, diabetes and heart attacks — but, according to a study published in the American Journal of Public Health, it may also speed up your body's aging process. As you age, caps on the end your chromosomes called telomeres shrink. In the past several years, researchers at the University of California at San Francisco, have analyzed stored DNA from more than 5,300 healthy Americans in the National Health and Nutrition Examination Survey (NHANES) from some 14 years ago. And they discovered that those who drank more pop tended to have shorter telomeres. The shorter the telomere, the harder it is for a cell to regenerate — and so, the body ages. "We think we can get away with drinking lots of soda as long as we are not gaining weight, but this suggests that there is an invisible pathway that leads to accelerated aging, regardless of weight," psychiatry professor Elissa Epel, senior author of the study, told CBS San Francisco. According to the research, drinking a 20-ounce bubbly beverage every day is linked to 4.6 years of additional aging. You get the same effect by smoking, said UCSF postdoctoral fellow Cindy Leung, lead author of the study. About 21 percent in the sample said they drank at least that much soda per day. However, researchers say, a link does not mean causation.


Associated Press




New World Order fails miserably...


UN: We botched response to the Ebola outbreak
The World Health Organization has admitted that it botched attempts to stop the now-spiraling Ebola outbreak in West Africa, blaming factors including incompetent staff and a lack of information. "Nearly everyone involved in the outbreak response failed to see some fairly plain writing on the wall," WHO said in a draft internal document obtained by The Associated Press, noting that experts should have realized that traditional infectious disease containment methods wouldn't work in a region with porous borders and broken health systems. The U.N. health agency acknowledged that, at times, even its own bureaucracy was a problem. It noted that the heads of WHO country offices in Africa are "politically motivated appointments" made by the WHO regional director for Africa, Dr. Luis Sambo, who does not answer to the agency's chief in Geneva, Dr. Margaret Chan. WHO is the U.N.'s specialized health agency, responsible for setting global health standards and coordinating the global response to disease outbreaks. Dr. Peter Piot, the co-discoverer of the Ebola virus, agreed in an interview Friday that WHO acted far too slowly, largely because of its Africa office. "It's the regional office in Africa that's the front line," he said at his office in London. "And they didn't do anything. That office is really not competent." WHO said it was "particularly alarming" that the head of its Guinea office refused to help get visas for an expert Ebola team to come in and $500,000 in aid was blocked by administrative hurdles. Guinea, along with Sierra Leone and Liberia, is one of the hardest-hit nations in the current outbreak, with 843 deaths so far blamed on Ebola. The Ebola outbreak already has killed 4,484 people in West Africa and WHO says within two months, there could be new 10,000 cases of Ebola every week unless more measures to fight the outbreak are taken.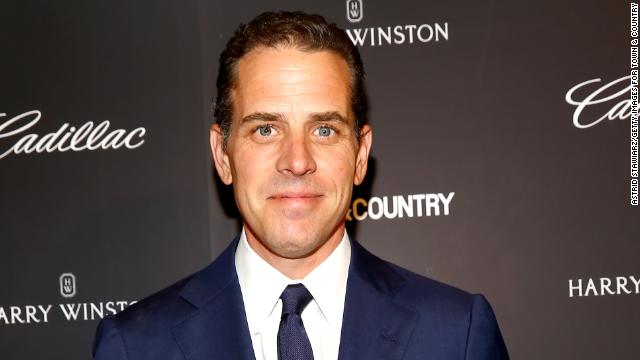 CNN
Biden's son discharged from Navy after testing positive for cocaine
The Navy Reserve discharged Vice President Joe Biden's son Hunter this year after he tested positive for cocaine, U.S. officials confirmed. The discharge of Biden, a 44-year-old lawyer and managing partner at an investment firm, was first reported by the Wall Street Journal on Thursday. He confirmed the report in a statement to CNN. Biden was commissioned as an ensign in May 2013 and assigned as a public affairs officer in a Norfolk, Virginia-based reserve unit. A month later, he tested positive for cocaine, and he was discharged in February, according to the report. The U.S. official said the Navy never had contact with the vice president's office over the issue, and that standard procedure for failed drug tests is administrative discharge. The vice president's office didn't comment on the report.


Los Angeles Times


Heroin overdoses surge
Your kids love heroin from Mexico, they can't get enough of it
Fatal heroin overdoses rose 35% to 5,927, while deaths involving chemically similar prescription painkillers such as OxyContin and Vicodin dropped 5% to 16,007, for an overall increase, according to figures released by the Office of National Drug Control Policy. The statistics reflect, at least in part, the switch among addicts from prescription painkillers to heroin, which is cheaper and can be easier to get. Michael Botticelli, acting director of the Office of National Drug Control Policy, said the prescription death figures were a "promising sign" that initiatives in education, treatment and enforcement launched by President Obama in 2011 were taking hold. But, he said, there was still work to do to turn around the "devastating impact" of the drug crisis. Painkiller deaths quadrupled between 1999 and 2011, mirroring a sharp rise in the number of prescriptions for such drugs dispensed by pharmacies. In 2009, overdoses involving painkillers pushed drug fatalities past traffic accidents as a cause of death. And in 2011, the U.S. Centers for Disease Control and Prevention declared an epidemic. The crisis had long been blamed on pharmacy robberies, teenage pill poppers and the "black market." But a 2012 Los Angeles Times study showed that physicians played an important role in prescription drug overdoses. The Times analysis of 3,733 fatalities found that drugs prescribed by physicians to patients caused or contributed to nearly half the deaths.


Washington Post
Putin signs law extending Kremlin's grip over media


Russian President gives the West the finger, again


In a move that will significantly constrict Russia's fast-shrinking space for independent reporting, Russian President Vladimir Putin on Wednesday signed into law a measure that will curtail foreign ownership of media outlets in his country. The decision extends the Kremlin's control over some of Russia's most prominent independent publications, a few of which have broken news critical of Putin and his allies at a time when tensions between Russia and the West are at their highest level since the Cold War. The move comes as Russia's powerful state-run media has labored round-the-clock to glorify Putin and denigrate groups perceived to be the nation's enemies. Leaders of those outlets — the sources of news for the vast majority of Russians — are unapologetic and open about their efforts as propagandists, a term they use to describe themselves. Even though Putin long ago consolidated his control over television and many print news outlets, there had been independent options for the smaller set of Russians who sought alternative voices for news, and the Internet was a particularly unregulated space. But over the past year, one news source after another has been blocked, closed or editorially redirected. The bill quietly signed into law on Wednesday will limit foreign ownership of media assets to 20 percent by the beginning of 2017.


Associated Press


Record number of black candidates seeking office
More than 100 black candidates will be on the ballot in statewide and congressional races next month, a post-Reconstruction record that some observers say is a byproduct of President Barack Obama's historic presidency. At least 83 black Republicans and Democrats are running for the U.S. House, an all-time high for the modern era, according to political scientist David Bositis, who has tracked black politicians for years. They include Mia Love in Utah, who is trying to become the first black Republican woman to be elected to Congress. Four other black women — Bonnie Watson Coleman in New Jersey, Brenda Lawrence in Michigan, Alma Adams in North Carolina and Stacey Plaskett in the Virgin Islands — are expected to win seats as Democrats, Bositis said. If they all win, and no black female incumbents lose, there should be 20 black women among House members, an all-time high, Bositis said. There are at least 25 African-Americans running for statewide offices, including U.S. senator, governor or lieutenant governor, also a record number. The previous record for black candidates seeking House seats was 72 in 2012, the year Obama, the nation's first black president, was re-elected to a second term. The previous record for statewide contests was 17 in 2002, said Bositis, formerly of the Joint Center for Political and Economic Studies, a think tank in Washington that focuses primarily on issues affecting African-Americans.


UPI


America to give terrorists $212 million in aid


$5.4 billion pledged to Palestinians to rebuild Gaza
Donors at a conference in Cairo, Egypt, pledged $5.4 billion to the Palestinian Authority, half of which will be used to rebuild Gaza after its war with Israel. Norwegian Foreign Minister Boerge Brende announced the final amount Sunday, which exceed the $4 billion the Palestinian Authority requested. Much of the funding will be used to repair infrastructure in Gaza, where at least 100,000 residents lost their homes during the 50-day bombardment. Qatar pledged $1 billion, the United States offered $212 million in new aid, Turkey and the United Arab Emirates each pledged $200 million and European Union countries collectively offered $568 million. The conference, attended by envoys from dozens of countries, was convened by Egyptian President Abdel Fattah al-Sisi. U.S. Secretary of State John Kerry, noting that rebuilding Gaza without efforts to obtain a lasting peace would be a "Band-Aid fix," said at the conference, "The people of Gaza do need our help desperately, not tomorrow, not next week, but they need it now."


New York Times
"The Revival of Slavery": Islamic State Propagandists Boast of Sexual Enslavement of Women and Girls
In the latest edition of the Islamic State militant group's glossy magazine, posted online this week, its propagandists admitted for the first time that women and girls of the Yazidi faith captured in Iraq had been treated as slaves and forced to marry fighters. The treatment of the women — which appears to corroborate witness accounts from captives who escaped areas that fell under militant control in Iraq — was described and defended in an article with the headline "The Revival of Slavery" in the new issue of the magazine, Dabiq, published Sunday. According to the article, students of Islamic law in the militant group decided that the enslavement of Yazidi women and girls, and their use as "concubines," was justified because their esoteric faith makes them "pagans" whose religion needs to be eradicated from the Muslim world. "Their continual existence to this day is a matter that Muslims should question as they will be asked about it on Judgment Day," the author wrote. Members of the religious minority who fled the militants' advance in northwestern Iraq in August told investigators from the United Nations that up to 500 Yazidi women were "herded" into the town of Tal Afar in August, before about 150 of them were sent to Syria to be given to Islamic State fighters or sold into sexual slavery. The frank admission by the militant group's propaganda arm coincided with the release of a Human Rights Watch report, based on similar testimony from dozens of relatives of Yazidis still being held by the militants, 16 captives who escaped and two women currently in detention who managed to speak to researchers.


San Francisco Examiner
Ailing global economy could lead Fed to delay hike
Just as the U.S. job market has finally strengthened, the Federal Reserve now confronts a new worry: A sputtering global economy that's spooked investors across the world. The economic slump could spill into the United States, potentially weakening job growth and keeping inflation well below the Fed's target rate. Such fear has led some analysts to suggest that the Fed might wait until deep into next year to start raising interest rates -- and then raise them more gradually than expected. Yet so far, the prospect of continued lower rates -- which make loans cheaper and can fuel stock gains -- is being outweighed by investors' mounting fears of weakness from Asia to Europe to Latin America. After shedding 223 points Monday, the Dow Jones industrial average is now more than 5 percent below its September peak. Americans with stocks in their retirement accounts have taken a beating -- at least for now. Since the Great Recession ended five years ago, Fed officials have often stressed that their policies were devised to nurture the U.S. economy and job market alone. But Fed officials are now assuring international financial leaders that they will closely monitor the effects of the Fed's policies on overseas economies. And the Fed's vice chair has publicly acknowledged that the turmoil abroad could lead the Fed to act more cautiously.


Oregonian


Cylvia Hayes scandal: Ex-broker says Hayes led 1997 purchase of land to grow marijuana
A retired real estate broker told The Oregonian on Monday night that he sold Cylvia Hayes and her then-boyfriend a 60-acre parcel in Washington in late 1997, and after the property went into foreclosure, he found marijuana trimmings in an upstairs bedroom. Hayes, 47, issued a statement Monday in response to the story writing "the property in Okanogan was intended to be the site of a marijuana grow operation that never materialized. I was never financially involved with it. I did not pay any part of the down payment or mortgage payments." Hayes added that she had been involved in an "abusive relationship" when she and a "dangerous man" lived for several months on the property in a remote mountainous area on the Colville Indian Reservation near the Canadian border. Patrick Siemion, 67, who said he brokered the real estate deal, laughed when he heard Hayes said the property was only "intended" as a pot farm. "She has gotten herself caught," said Siemion, who said his fiancée had owned the home and that they sold the cabin and property on contract. "If she 'intended' it to be a marijuana grow, than why did we find cuttings all over the pool table where they were cutting it?" "It seemed obvious to me that they had picked that place for its remoteness," he said, adding that Hayes had done all the talking. In her statement on Monday, Hayes said, "I am not proud of that brief period of time. I was involved in an abusive relationship with a dangerous man." Hayes said that the money she received from her illegal marriage to an 18-year-old Ethiopian immigrant wasn't used to buy the pot farm. "I had no money," she wrote. "The money I had received in July 1997 for entering a fraudulent marriage was used as I have previously stated — to purchase a lap top and pay school expenses." Earlier Monday, Kitzhaber asked the Oregon Ethics Commission to review Hayes' public and private work to see whether she broke any laws. It's not clear how much damage the new report could do to the Kitzhaber campaign. The Democratic governor, seeking a historic fourth term, faces Republican Rep. Dennis Richardson in the Nov. 4 election. Last week, political observers said Kitzhaber had been wounded by the news surrounding his fiancee but that he would probably still win. Kitzhaber gave a spirited defense of Hayes at a debate Friday before the City Club of Portland.

Associated Press
World Health Organization: Ebola is modern era's worst health emergency
The World Health Organization called the Ebola outbreak "the most severe, acute health emergency seen in modern times" on Monday but also said that economic disruptions can be curbed if people are adequately informed to prevent irrational moves to dodge infection. WHO Director-General Margaret Chan, citing World Bank figures, said 90 percent of economic costs of any outbreak "come from irrational and disorganized efforts of the public to avoid infection." Staffers of the global health organization "are very well aware that fear of infection has spread around the world much faster than the virus," Chan said in a statement read out to a regional health conference in the Philippine capital, Manila. "We are seeing, right now, how this virus can disrupt economies and societies around the world," she said, but added that adequately educating the public was a "good defense strategy" and would allow governments to prevent economic disruptions. The Ebola epidemic has killed more than 4,000 people, mostly in the West African countries of Liberia, Sierra Leone and Guinea, according to WHO figures published last week. Last month, U.N. Secretary-General Ban Ki-moon urged leaders in the most affected countries to establish special centers that aim to isolate infected people from non-infected relatives in an effort to stem the spread of Ebola. Ban has also appealed for airlines and shipping companies not to suspend services to countries affected by Ebola. Doing so, he said, hinders delivery of humanitarian and medical assistance.


Los Angeles Times


Ebola Grandstanding: The latest craze in Washington


Some lawmakers urge restrictions on flights from Africa to stop Ebola
Top health officials warned Friday that additional restrictions on travel to the U.S. from countries infected with Ebola would only cause the deadly disease to proliferate overseas and remain a global threat. The remarks at a congressional hearing in Dallas, where the first person in the U.S. died from the disease, came as Congress quietly released $750 million that had been held up by lawmakers to fight the disease in West Africa. Homeland Security committee, and the state's Republican Sen. John Cornyn asked that large airports in Houston and Dallas be added to the list of five that the federal government announced will begin screening arriving passengers as soon as this weekend. "The American people are rightfully concerned," McCaul said. Others, however, said more needs to be done to prevent the disease from entering the U.S., skeptical that customs officials who handle more than 1 million visitors a day would catch those who may be sick.


Los Angeles Times
Baghdad residents persevere as Islamic State advances
The looming advance of Islamic State fighters west of Baghdad and the persistent drumbeat of suicide car bombings here have imparted a sense of menace and foreboding in the Iraqi capital. But the daily pulse of city life continues unabated along Baghdad's congested streets. Traffic hums and snarls, street vendors hawk fresh fruits and supermarkets are filled with shoppers. Schools are open, and commuters honk and fume as they try to get to work. Iraqis acknowledge they feel uncertain and afraid, but that's nothing new in the 11 years since U.S.-led forces toppled the brutally efficient regime of Saddam Hussein. Islamic State's military advance is merely the latest of many threats to the Iraqi capital and its populace.



Los Angeles Times


White St. Louis police officer mistakes sandwich for gun, fires 17 times at black man
A young black man was shot to death by an off-duty white police officer in St. Louis on Wednesday night, and a tense crowd gathered at the scene nearly two months to the day after a white policeman shot an unarmed black man to death in the nearby suburb of Ferguson. This time, police say, the man was armed and shot at the officer, who returned fire. But people who identified themselves as family members said the dead man was holding a sandwich, not a weapon. The shooting happened about 7:30 p.m. in the 4100 block of Shaw Boulevard in south St. Louis when the officer attempted a "pedestrian check," St. Louis police spokeswoman Schron Jackson said in an email. Police did not elaborate on what a pedestrian check is or why it is done. St. Louis police Chief Sam Dotson told reporters that the officer fired 17 times at the victim. "All I know is he came out the store with a sandwich," said an emotional Tyrone Myers by phone. "Next thing, he's shot several times by a cop who was chasing someone else." Teyonna Myers, 23, of Florissant, Mo., who said she is Tyrone Myers' daughter, and whose last names in some early reports was misspelled as Meyers, also told the Post-Dispatch that he was holding a sandwich. "He was unarmed," she said. "He had a sandwich in his hand and they thought it was a gun. It's like Michael Brown all over again."


Mercury News


Ebola screenings at 5 U.S. airports to begin this weekend for travelers from West Africa
The U.S. will begin Ebola screenings at five U.S. airports for some passengers from three West African nations most stricken by the disease, according to the White House. Josh Earnest, a White House spokesman, told reporters today the airports include Washington Dulles, New York's John F. Kennedy, Newark Liberty, Chicago O'Hare and Atlanta Hartsfield. The three nations hit hardest by the Ebola outbreak have been Liberia, Sierra Leone and Guinea. U.S. customs and border agents will begin taking the temperature of passengers from West Africa this weekend, according to a person who has been briefed on the plan. In addition, passengers from that region will be given a questionnaire to determine if they had contact with someone with Ebola, Centers for Disease Control and Prevention officials will interview or quarantine them, said the person who spoke on condition of anonymity ahead of a formal announcement.


Associated Press


Supreme Court won't block gay marriage
The Supreme Court turned away appeals from five states seeking to prohibit same-sex marriages, paving the way for an immediate expansion of gay and lesbian unions. The justices did not comment in rejecting appeals from Indiana, Oklahoma, Utah, Virginia and Wisconsin. No other state cases were currently pending with the high court, but the justices stopped short of resolving for now the question of same-sex marriage nationwide. The court's order immediately ends delays on marriage in those states. Couples in six other states - Colorado, Kansas, North Carolina, South Carolina, West Virginia and Wyoming - should be able to get married in short order. Those states would be bound by the same appellate rulings that were put on hold pending the Supreme Court's review. That would make same-sex marriage legal in 30 states and the District of Columbia.


Los Angeles Times
Israel alarmed at Sweden's plan to recognize Palestinian state
Responding to a statement by Sweden's new prime minister that his country would recognize Palestine as a state, Israeli Prime Minister Benjamin Netanyahu cautioned Sunday that such an action will "not promote peace" but impede it. It was not immediately clear from Stefan Lovfen's remarks when Sweden intended to formally recognize Palestinian statehood, but Palestinian officials welcomed the move as courageous and historic. This month, the British Parliament is set to discuss recognition of a Palestinian state. An unidentified Israeli official told local news media that Sweden's move "signifies an unwelcome trend" that could sweep additional countries of influence in the European Union. Before Netanyahu made his comments Sunday, Israel's foreign minister, Avigdor Lieberman, issued a biting statement regretting the position Lovfen took in his inaugural speech Friday. "He apparently has not yet had sufficient time to study the matter and understand it is the Palestinians who have for the past 20 years been an obstacle to reaching an agreement," Lieberman said.


Associated Press


UAE demands 'clarification' of Biden's comments
Is the Vice President really wrong? Or are are allies funding terrorists?
The United Arab Emirates said Sunday it wants "a formal clarification" of U.S. Vice President Joe Biden's recent comments that America's allies in the Middle East sent weapons and cash to extremists fighting in Syria. Biden already apologized to Turkey over his comments, made Thursday during a question-and-answer session at Harvard University's Kennedy School of Government in Cambridge, Massachusetts. Biden said that "our biggest problem is our allies" who are engaged in a proxy Sunni-Shiite war against Syrian President Bashar Assad. He specifically named Turkey, Saudi Arabia and the UAE. "What did they do? They poured hundreds of millions of dollars and thousands of tons of weapons into anyone who would fight against Assad — except that the people who were being supplied were (Jabhat) al-Nusra and al-Qaida and the extremist elements of jihadis coming from other parts of the world," he said. The UAE's official news agency carried a statement from Minister of State for Foreign Affairs Anwar Gargash calling Biden's comments "far from the truth." The UAE Foreign Ministry said it was astonished by the remarks. The UAE is a key Arab partner in the U.S.-led coalition against the Islamic State group and has targeted its fighters in airstrikes in Syria. Saudi Arabia, Bahrain and Jordan also have carried out airstrikes against the group in Iraq and Syria, while Qatar has provided logistical support. Gargash said the vice president "gave a negative and inaccurate impression" about the UAE's support in confronting the Islamic State group and terrorism. He said Biden's statement ignored the political and practical steps taken by the UAE, as well as its position against terrorism financing. "The UAE's counter-terrorism approach reflects a pioneering national commitment that recognizes the extent of the danger posed by terrorism to the region and to its people," Gargash said. There has been no official comment from Saudi officials over Biden's comments. On Saturday, Biden called to apologize to Turkish President Recep Tayyip Erdogan, the White House said.

Neil Irwin


Wall Street Might Know Something the Rest of Us Don't
By a lot of measures, the United States economy is looking pretty good right now. The unemployment rate has fallen below 6 percent for the first time in half a dozen years, and jobs are being added at the fastest rate since before the Great Recession. Things are looking better, that is, unless you turn your eye to Wall Street. There, the stock market's main gauge, the Standard & Poor's 500-stock index, fell 0.8 percent on Wednesday after a wild ride during the day. It is off 7.4 percent since mid-September. Moreover, longer-term interest rates are down sharply, which normally signals pessimism in the bond market about the nation's economic future. A measure of expected volatility hit its highest level since 2011 on Wednesday, signaling that more manic days could lie ahead.



Mark Morford


Poll: 50% of Americans still freaked out by gay sex
Pew Research! God bless 'em, and their semi-annual poll on religion in America, the latest of which informs us that fully 50 percent of Americans still believe that gay sex – can you guess? – is a sin. Isn't that fantastic? It's also, oddly enough, a 5% increase over last year, which means that a tiny fraction of Americans appear to have switched from thinking gay sex is pretty much OK with God, Jesus, Buddha and the angels in America, right back to believing that enjoying the pleasures of the flesh with someone of your own gender is an abomination against a very nervous, homophobic God no one really understands and far fewer realize has been completely wrong about pretty much everything all along. Seriously, what gives? Has support for the nefarious "gay agenda" actually leveled off? Not likely. Support for gay marriage is at a record-high 55%, and climbing. More tellingly, 8 in 10 young people think the gay thing is no big deal and wish the olds would just shut up about it already so they can get back to downloading fetish porn and pretending to be polyamorous on Tinder. America! We're all having gay sex now.



Pat Nolan


The many costs of the '94 crime bill
Twenty years ago this month, President Clinton signed into law the Omnibus Crime Bill, amid much self-congratulation by politicians. Today, however, most observers on the Left and Right are critical of many parts of the bill, and have concluded that the public didn't get as much public safety as $33 billion should have bought.



Meghan Daum


The new, tiresome culture of outrage


The very act of questioning someone's outrage is often taken as act of aggression


There's a scene in "A Piece of Work," the 2010 documentary about comedian Joan Rivers, who died last week, in which she shoots down a heckler while performing in a casino in northern Wisconsin. In so doing, she effectively explains the purpose of humor in society. After she delivers a throwaway joke about Helen Keller, a man in the audience shouts, "That's not funny if you have a deaf son!" Rivers' eyes flash with a combination of anger and boredom. "Yes it is!" she bellows. "Let me tell you what comedy is about," she continues. "Oh, please. You are so stupid! Comedy is to make everybody laugh at everything and deal with things!" As I read the many tributes to Rivers over the last week, I often found myself thinking about that heckler in "A Piece of Work." It's probably not even fair to call him a heckler; more likely he was just a humorless guy having a bad day. And Rivers seemed to know this. Later, in a "Fresh Air" interview, she said she sympathized with the man but ultimately had a responsibility to the rest of the audience. "It was a 4,000-seat house, and there were 3,999 people in the theater that I did not want to walk away not having a good time," she said.



Chris Cillizza


How President Obama mishandled immigration
President Obama's decision to delay any executive action regarding the millions of undocumented immigrants in the country until after the election represents both a bow to political reality and a yet another reminder for the beleaguered president of the dangers of setting self-imposed deadlines. This is a political crisis -- as it relates to the timing of a decision -- that is entirely Obama's own creation. What Obama and his senior aides failed to account for -- or underestimated -- was the blowback from within his own party to a major executive action by an unpopular president on an extremely hot-button issue. This disconnect between the long-term legacy building prized by Obama and the near-term political concerns of many within his party is not new but, quite clearly, became a major point of tension. Democrats trying desperately to hold on to Senate seats in places like Louisiana, Arkansas, Alaska and North Carolina and Democratic challengers trying to oust Republicans in places like Georgia and Kentucky expressed deep worries that Obama offering what their GOP opponents would cast as some form of "amnesty" to millions of undocumented immigrants could make the difference between a chance at retaining the Senate majority and, well, no chance.



Lee Rowland


There Is No 5-Second Rule for the First Amendment, Ferguson
Tear gas, rubber bullets, and assault weapons; free speech zones, gags, and press pens: This is the arsenal of the police state. Some of these tactics are physical. The other ones—all the more pernicious for their quiet coercion—impose a veil of silence over the actions of law enforcement. And each of these weapons has been unleashed on the people of Ferguson, Missouri, since the killing of Michael Brown. The message was clear: The public is the enemy. And as we the people started getting that message, Ferguson starting working harder to shoot the messengers.