Instant updates as the news happens!!!



See CalNews.com's updates on Facebook 24/7



You can also follow us on Twitter!





Tweet us your news scoops today!!!





Washington Post
President Obama: 'There's no black man my age' who hasn't been confused for a valet
President Obama and first lady Michelle Obama spoke candidly about race relations in the U.S. in a highly personal interview with People Magazine, recalling their own experiences with racial bias before moving to the White House. "I think people forget that we've lived in the White House for six years," said the first lady. "Before that, Barack Obama was a black man that lived on the South Side of Chicago, who had his share of troubles catching cabs." The pair took turns giving examples of race-based assumptions about their social class, relating their experiences to broader racial profiling trends. The first lady recalled a black-tie event when the president, dressed in a tuxedo, was asked to fetch coffee by another guest. "There's no black male my age, who's a professional, who hasn't come out of a restaurant and is waiting for their car and somebody didn't hand them their car keys," the president said during the interview. That comment is a callback to an anecodate he made in his 2006 memoir, "The Audacity of Hope," in which he dwells on racial disparities in the United States. "I can recite the usual litany of petty slights that during my 45 years have been directed my way: security guards tailing me as I shop in department stores, white couples who toss me their car keys as I stand outside a restaurant waiting for the valet, police cars pulling me over for no apparent reason," Obama wrote.


The Hill


White Rage: GOP feels immigration heat
Will Republicans go after Latinos even harder in order to placate their white base?
Republican leaders are so far refusing to telegraph their strategy for combating President Obama's unilateral action on immigration. But they're under enormous pressure from the right to act fast. Aides to GOP leadership say one weapon in their armory would be for Republicans to sue the president, either by expanding the GOP's current lawsuit against him on ObamaCare or bringing new legal action. Republicans, who will take over the Senate in January, have also threatened to block all of Obama's executive branch nominees, unless the president reverses his plan shielding up to 5 million immigrants in the country illegally from deportation. The strategy will most certainly include legislation. Senior Republicans have signaled they plan to quickly take up a bill similar to one by Rep. Mick Mulvaney (R-S.C.) that would bar any federal funding from being used for Obama's unilateral actions. But GOP leaders will need to show quick results if they are to mollify restless rank-and-file members and right-wing activists. Conservative lawmakers and outside groups are furious with leadership for negotiating and passing a trillion-dollar omnibus spending package last week that funded almost the entire government through September but did little to challenge Obama's immigration action.


Los Angeles Times


Congress quietly ends federal government's ban on medical marijuana
Tucked deep inside the 1,603-page federal spending measure is a provision that effectively ends the federal government's prohibition on medical marijuana and signals a major shift in drug policy. The bill's passage over the weekend marks the first time Congress has approved nationally significant legislation backed by legalization advocates. It brings almost to a close two decades of tension between the states and Washington over medical use of marijuana. Under the provision, states where medical pot is legal would no longer need to worry about federal drug agents raiding retail operations. Agents would be prohibited from doing so. The Obama administration has largely followed that rule since last year as a matter of policy. But the measure approved as part of the spending bill, which President Obama plans to sign this week, will codify it as a matter of law. Pot advocates had lobbied Congress to embrace the administration's policy, which they warned was vulnerable to revision under a less tolerant future administration. More important, from the standpoint of activists, Congress' action marked the emergence of a new alliance in marijuana politics: Republicans are taking a prominent role in backing states' right to allow use of a drug the federal government still officially classifies as more dangerous than cocaine. Congress for years had resisted calls to allow states to chart their own path on pot. The marijuana measure, which forbids the federal government from using any of its resources to impede state medical marijuana laws, was previously rejected half a dozen times. When Washington, D.C., voters approved medical marijuana in 1998, Congress used its authority over the city's affairs to block the law from taking effect for 11 years.


BBC
Taliban attack school, slaughter students, 135 dead
The Pakistani Taliban have attacked a school in Peshawar, leaving at least 135 people dead, most of them children. All six attackers are said by officials to have been killed but the security forces are still checking for bombs they may have left. Scores of survivors are being treated in hospitals as frantic parents search for news of their children. The attack is the deadliest ever by the Taliban in Pakistan. Thousands of Pakistanis have been killed in militant violence in recent years - but the latest attack has caused unprecedented shock. A Taliban spokesman told BBC Urdu that the school had been targeted in response to army operations. This brutal attack may well be a watershed for a country long accused by the world of treating terrorists as strategic assets.


Bloomberg


Islamics Try To Take Over YouTube
Google Says Death Threats Don't Trump Copyright, YouTube
An actress who says she got death threats over a performance used in an anti-Islam YouTube clip has made enemies of Google Inc. (GOOG) and Hollywood, which say her bid to erase it from the Internet is making "Swiss cheese" of U.S. copyright law. The owner of the world's largest search engine, the California Broadcasters Association and the American Civil Liberties Union all foresee dire consequences if a U.S. appeals court doesn't overturn a first-of-its-kind ruling giving actress Cindy Lee Garcia a copyright interest in her performance. "This decision has a real negative impact on two of the biggest industries in California, Hollywood and the Internet," Alex Lawrence, an intellectual property lawyer with Morrison & Foerster LLP in New York, said in an interview. "That's why you're seeing this outcry." Google is trying to undo a February ruling by a three-judge panel of the U.S. Court of Appeals that concluded Garcia's intellectual property interest in "Innocence of Muslims" gave her the right to seek removal of a 14-minute trailer for the film posted on Google's YouTube. Garcia claimed she was tricked after being told she would be in a film called "Desert Warrior," and that her performance was dubbed over in the resulting YouTube clip. She said she received death threats amid global controversy over "Innocence of Muslims," in which she appeared to be asking whether the Prophet Muhammad is a child molester. The video clip, which shows a fictional attack by Muslims on a Christian family, sparked riots in Muslim countries, and an Egyptian cleric issued a fatwa calling for everyone involved in the film to be killed. Protests over the video were initially linked by U.S. officials to the attack on the U.S. consulate in Benghazi, Libya, that killed four Americans, including the ambassador.


Los Angeles Times
An estimated 100,000 Mexican children pick crops for pay


US grocers turn a blind eye to abuse of child laborers


Child labor has been largely eradicated at the giant agribusinesses that have fueled the boom in Mexican exports to the United States. But children pick crops at hundreds of small- and mid-size farms across Mexico, and some of the produce they harvest makes its way into American kitchens and markets. The Times pieced together a picture of child labor on Mexican farms by interviewing growers, field bosses, brokers and wholesalers, and by observing children picking crops in the states of Sinaloa, Michoacan, Jalisco and Guanajuato. Produce from farms that employ children reaches the United States through long chains of middlemen. A pepper picked by a child can change hands five or six times before reaching an American grocery store or salsa factory. Data on child labor are scarce; many growers and distributors will not talk about it. About 100,000 Mexican children under 14 pick crops for pay, according to estimates in a 2012 study by the World Bank and other international agencies. It is illegal to employ workers younger than 15.


New York Times


Feckless US Senate Puts Special Interests First...Again


In Final Spending Bill, Salty Food and Belching Cows Are Winners
Health insurance companies preserved their tax breaks. Farmers and ranchers were spared having to report on pollution from manure. Tourist destinations like Las Vegas benefited from a travel promotion program. Also buried in the giant spending bill that cleared the Senate on Saturday and is headed to President Obama for his signature were provisions that prohibit the federal government from requiring less salt in school lunches and allow schools to obtain exemptions from whole-grain requirements for pasta and tortillas. The watered-down standards for school meals were a setback for the first lady, Michelle Obama, who had vowed to fight "until the bitter end" for tougher nutrition standards. But they were a victory for food companies and some local school officials, who had sought changes in regulations that are taking effect over several years.


Los Angeles Times


Hollywood's racism heads underground
Fallout from Sony hack may alter how Hollywood conducts business
Amy Pascal
The internal emails leaked in a massive computer hack at Sony Pictures have captivated an entertainment industry that's all ears for scandalous revelations. Beyond the dirty laundry, however, the release of inside information is expected to force significant changes in the way freewheeling Hollywood does business. Major film companies have spent the last few weeks examining how to best shore up their computer systems since the attack was made public last month. Everyone from studio chiefs to junior-level executives has been put on warning to be more guarded with what they put in emails. "It will push a lot of communications 'underground' ... vastly less text messages and emails and much more face-to-face conversations," said consultant Peter Sealey, a former president of marketing and distribution for Columbia Pictures. "Hollywood will look a lot like the protocols of people in the witness protection system. This will modify behavior." Film historian Wheeler Winston Dixon called it "a wake-up call to the entire industry." "This brings all the workings of the studio into the public, and it's not a pretty picture," he said. "The studios have to realize there is really no such thing as privacy. The minute anything goes on the Web, it can be hacked." Indeed, aside from the cottage industry of tell-all books, few can recall anything to expose Hollywood on the scale of the Sony hack. Thousands of emails going back three years show the extent to which Sony Pictures Entertainment Co-Chair Amy Pascal got involved with decisions big and small.


Los Angeles Times


Indians get casinos AND weed....the rest of us get screwed


U.S. won't stop Native Americans from growing, selling pot on their lands
Opening the door for what could be a lucrative and controversial new industry on some Native American reservations, the Justice Department on Thursday will tell U.S. attorneys to not prevent tribes from growing or selling marijuana on the sovereign lands, even in states that ban the practice. The new guidance, released in a memorandum, will be implemented on a case-by-case basis and tribes must still follow federal guidelines, said Timothy Purdon, the U.S. attorney for North Dakota and the chairman of the Attorney General's Subcommittee on Native American Issues. It remains to be seen how many reservations will take advantage of the policy. Many tribes are opposed to legalizing pot on their lands, and federal officials will continue to enforce the law in those areas, if requested. Southern California is home to nearly 30 federal- and state-recognized Indian tribes, with a total population of nearly 200,000, according to state estimates. The largest tribes operate profitable casinos and outlet malls, including those by the Morongo, Cabazon, San Manuel and Pechanga tribes.


New York Times


Poll Finds Unease in New York Over Racial Divide After Garner Case
Racist Thug Cop show not playing well in the Big Apple
Mayor Bill de Blasio rose to power promising a new era of cultural comity in New York City, generating big expectations that he could heal longstanding urban divisions over ethnicity, money and class. But amid a national uproar over police and race, prompted in part by the death of an unarmed black man, Eric Garner, on Staten Island, New Yorkers now think race relations in their city are deeply strained. More than half of residents — blacks and whites alike — say the city is headed in the wrong direction, according to a poll by The New York Times and Siena College. That unease is an unexpected turn for Mr. de Blasio, a liberal Democrat who has staked his mayoralty on remaking the way New Yorkers interact with law enforcement. The poll's findings suggest his efforts have been buffeted, and at times overtaken, by events outside of his control. Nearly half — 48 percent — of respondents said race relations in the city were bad in general, up from 30 percent at the end of Mayor Bloomberg's tenure. Residents found Mr. de Blasio to be calming if somewhat ineffective in his response to the grand jury's decision in the Garner case. In a noticeable shift from the last administration, when Mr. Bloomberg received comparable approval ratings from blacks and whites, Mr. de Blasio faces a noticeable race gap — and it is growing. Seventy percent of black people say they approve of his job performance now; only 32 percent of white people agree. In April, 59 percent of blacks approved, and 38 percent of whites also approved. One thing whites and blacks do agree on is that the city is on the wrong track: 52 percent of New Yorkers agree with that statement, the highest since 2011 and up from 42 percent a year ago.


New York Times
Peru Is Indignant After Greenpeace Makes Its Mark on Ancient Site


Enviro-Nazis trash one of Peru's most treasured national symbols


An expression of concern by the environmental group Greenpeace about the carbon footprint was marred this week by real footprints — in a fragile, and restricted, landscape near the Nazca lines, ancient man-made designs etched in the Peruvian desert. The Peruvian authorities said activists from the group damaged a patch of desert when they placed a large sign that promoted renewable energy near a set of lines that form the shape of a giant hummingbird. The sign was meant to draw the attention of world leaders, reporters and others who were in Lima, the Peruvian capital, for a United Nations summit meeting aimed at reaching an agreement to address climate change. The meeting was scheduled to end Friday but negotiations were expected to continue into Saturday. Greenpeace issued a statement apologizing for the stunt at the archaeological site, about 225 miles south of Lima. Its international executive director, Kumi Naidoo, flew to Lima, but the Peruvian authorities were seething over the episode, which they said had scarred one of the country's most treasured national symbols. Peruvian officials were outraged that the activists entered the restricted area, trampling ancient, undisturbed grounds. "We are not ready to accept apologies from anybody," said Luis Jaime Castillo, the vice minister for cultural heritage. "Let them apologize after they repair the damage." He added, however, that repair might not be possible.

New York Times
BPA in Cans and Plastic Bottles Linked to Quick Rise in Blood Pressure
People who regularly drink from cans and plastic bottles may want to reconsider: A new study shows that a common chemical in the containers can seep into beverages and raise blood pressure within a few hours. The research raises new concerns about the chemical bisphenol A, or BPA, which is widely found in plastic bottles, plastic packaging and the linings of food and beverage cans. Chronic exposure to BPA, as it is commonly known, has been associated with heart disease, cancer and other health problems. But the new study is among the first to show that a single exposure to the chemical can have a direct and fairly immediate impact on cardiovascular health. The study found that when people drank soy milk from a can, the levels of BPA in their urine rose dramatically within two hours – and so did their blood pressure. But on days when they drank the same beverage from glass bottles, which don't use BPA linings, there was no significant change in their BPA levels or blood pressure. A single instance of increased blood pressure may not be particularly harmful. But the findings suggest that for people who drink from multiple cans or plastic bottles every day, the repeated exposure over time could contribute to hypertension, said Dr. Karin B. Michels, an expert on BPA who was not involved in the new research.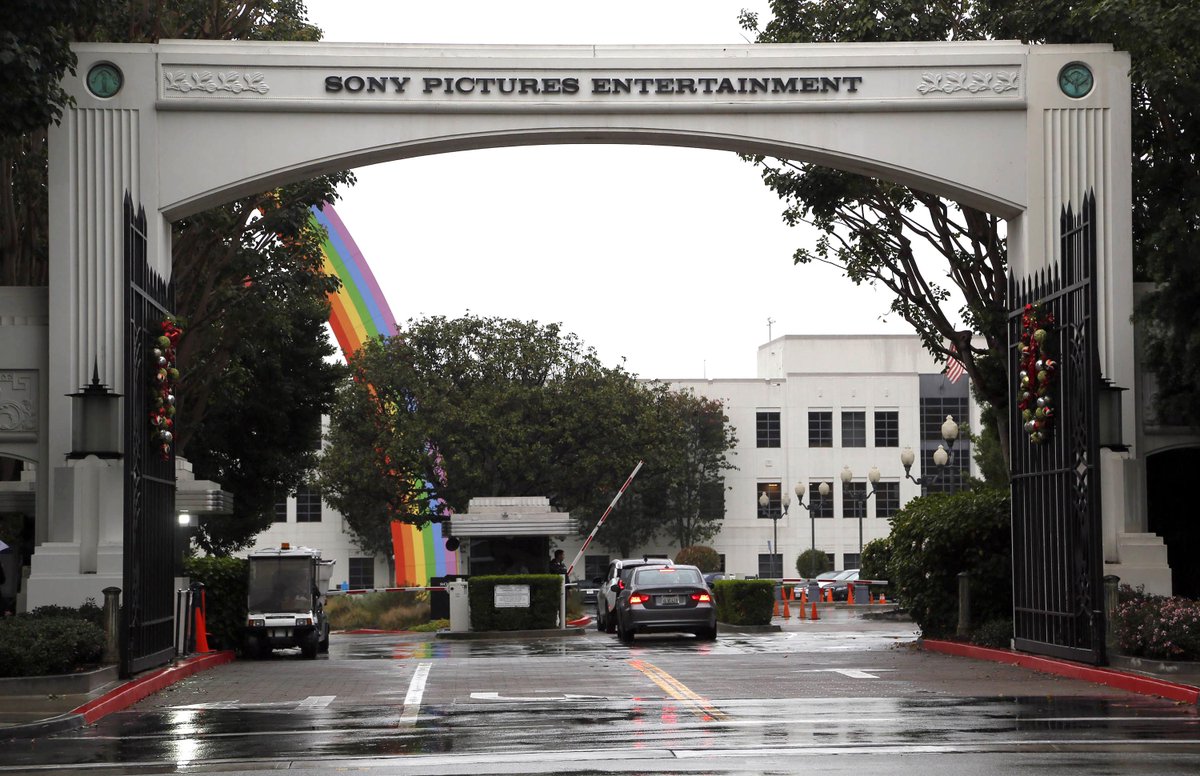 CBS News


Sony execs a bunch of racist jerks...
Sony hack forces apologies, unusual premiere
With the studio reeling from the barrage of leaks piling up by the day, federal investigators are working to determine whether North Korea was behind the attack on Sony in retaliation for the its upcoming film "The Interview," about a plot to assassinate that country's leader Kim Jong un. Now, a powerful Hollywood producer and a Sony Pictures executive are apologizing for stolen e-mails that were just made public. In the messages, the two used racial jokes to mock President Obama, reports CBS News correspondent Elaine Quijano. No matter what happens next, the hacks have already fundamentally altered the way the company does business. Thursday night's premiere was heavy on security and light on star-power. Actor Seth Rogan slipped by almost undetected because only still photographers were allowed up-close to document the event. It was a highly unusual move coming amid fallout from the sweeping cyberattack that's sent a top Hollywood studio into crisis mode, exposing everything from celebrity aliases to employee social security to private health information for dozens of employees numbers. In one reported email, industry mega-producer Scott Rudin called Angelina Jolie a "minimally talented spoiled brat." In another exchange, published by Buzzfeed, Rudin and Sony Pictures co-chairman Amy Pascal discussed an upcoming event with President Obama. Pascal wrote: "Should I ask him if he liked "Django?" Rudin's response: "12 Years." "Or 'The Butler.' Or 'Think Like a Man?'" Pascal wrote back. Rudin responded: "'Ride-along.' I bet he likes Kevin Hart." "Greys Anatomy" creator Shonda Rhimes suggested the exchange was clearly racist, tweeting "Calling Sony comments, 'Racially insensitive remarks' instead of 'racist.'? U can put a cherry on a pile of s--- but it don't make it a sundae." Both Pascal and Rudin are now on damage control. In a statement Pascal said "I accept full responsibility for what I wrote and apologize to everyone who was offended." Rudin also apologized, saying the emails "...were meant only to be funny, but in the cold light of day, they are in fact thoughtless and insensitive."


Los Angeles Times


Sony's racists...yes, it IS a reflection of who they are


Future of Sony's Amy Pascal questioned after hacked email revelations
Sony Pictures Entertainment co-Chairman Amy Pascal, one of the most powerful executives in Hollywood, has come under intensifying pressure after the release of confidential emails in which she made racially insensitive remarks about President Obama. In a November 2013 email exchange, Pascal asked producer Scott Rudin what she should ask Obama at "this stupid Jeffrey breakfast," referring to an event hosted by DreamWorks Animation's Jeffrey Katzenberg. "Should I ask him if he liked DJANGO?" she wrote, referring to the film about a freed slave. Later in the exchange, Pascal wondered if she should ask Obama if he liked two other African American-focused films, "The Butler" and "Think Like a Man." The White House declined to comment on the remarks by Pascal, who is a major Democratic contributor. Both Pascal and Rudin went into damage control on Thursday. "The content of my emails to Scott were insensitive and inappropriate but are not an accurate reflection of who I am," Pascal said in a statement. "Although this was a private communication that was stolen, I accept full responsibility for what I wrote and apologize to everyone who was offended." Rudin also issued an apology. Both he and Pascal declined to be interviewed.


Los Angeles Times


Putin jams the West...again


Outcast Russia turns to Cold War ally India for new billions in trade
Russian President Vladimir Putin traveled to India on Thursday for a one-day summit during which billions of dollars' worth of economic agreements were signed on energy, precious stones and military equipment and India pledged to retain Russia as its most important defense industry partner. Perhaps more important for Putin, who has been diplomatically isolated over his aggression against Ukraine and is struggling to keep an economy afloat as global oil prices plummet, was securing Indian Prime Minister Narendra Modi's declared opposition to sanctions imposed on Moscow without the United Nations' endorsement. The European Union and the United States have punished the Kremlin with travel bans and asset seizures affecting scores of top business and political leaders, triggering capital flight by worried investors and steep drops in the ruble's value against the dollar and the euro. "India and Russia oppose economic sanctions that do not have the approval of the United Nations Security Council," Modi and Putin said in a statement issued after their talks. As Russian and European ties have faltered, Putin has traveled extensively in recent months to shore up economic cooperation with other important states in the region, including China and Turkey. Political relations between Russia and India have been close since the Cold War, when India was a leading member of the so-called Nonaligned Movement that united many of the Soviet Union's leftist and Third World allies. But booming economic cooperation between India and the United States since the 1991 Soviet collapse had relegated business ties between New Delhi and Moscow to a back burner. More than 20 trade agreements were signed, Indian and Russian news media reported, including a Russian commitment to deliver at least a dozen reactors for nuclear plants over the next 20 years and joint annual construction of 400 advanced twin-engine Kamov Ka-226T helicopters.


Daily News


Grim-faced Feinstein lays out CIA report to Senate
Sen. Dianne Feinstein stood grim-faced, moving through the stark reality of a CIA program she called a "stain on our values and on our history." Presenting her hotly contested report into CIA torture, the outgoing Senate Intelligence Committee chairman sought to lay out her case in the same methodical manner she said guided five years of investigation. Keeping her emotions in check, she avoided invoking her personal dispute with the CIA's director over the agency's monitoring of her investigators. Feinstein said the conclusions of her report "give me no pleasure." For the California Democrat, it was her highest profile speech on the Senate floor since revealing nine months ago a dramatic deterioration in relations between her panel's investigators and the nation's top spy agency. The CIA at the time was asking the Justice Department to launch a criminal probe of Feinstein's staffers, a move she deemed tantamount to a constitutional breach of Congress' right to legislative oversight. The CIA's chief would later apologize, but on Tuesday Feinstein focused on the facts. Proceeding point by point, she spent almost an hour citing examples of what she described as the CIA torturing al-Qaida prisoners after the Sept. 11, 2001, attacks, and deceiving the nation and the world on the counterterrorism successes its "enhanced interrogation techniques" made possible. About dozen fellow Democratic senators watched on. Only one Republican, a dissenter, Sen. Dan Coats of Indiana, was present, until Sen. John McCain entered the Senate to support Feinstein.


Los Angeles Times
Police wrestle with definition of chokehold


(Just how stupid do the police think we are?)


Weeks after New York police placed Eric Garner in an apparent chokehold and he died after gasping, "I can't breathe," sheriff's deputies in King County, Wash., began training to use a "lateral vascular neck restraint." The Sheriff's Office described the technique as a less-than-lethal maneuver, on par with a baton or Taser. A person's neck is placed in a V between an officer's forearm and upper arm while pressure is applied to the carotid arteries on the sides of the neck. Proponents of the move say a vascular restraint does not impede breathing as does a chokehold because it does not target the windpipe, but instead restricts blood flow to the brain, potentially causing loss of consciousness. But others in the community, including Gerald Hankerson, president of the Seattle King County NAACP, do not see a distinction. "A chokehold by another fancy name is still a chokehold. Whatever the name may be, it is really another attempt by an officer to put his arm around someone's neck," Hankerson said. "When we see someone with their arms wrapped around someone's neck, that is a chokehold." But for police departments and disciplinary boards, defining a chokehold is complicated business. Meanwhile, the controversy in New York is centered more squarely on what exactly defines a chokehold.


Los Angeles Times


South Africans selling out to terrorists? It sure looks like it
U.S. officials were unaware of talks to free South African killed in Yemen
The United States did not know about talks on the reportedly imminent release of a South African hostage who died in a U.S. raid on Al Qaeda militants in Yemen, the U.S. ambassador in South Africa said Monday. Ambassador Patrick Gaspard said American officials were "unaware of ongoing negotiations that had any resolution" between the militants and Gift of the Givers, a South African humanitarian relief group that had been acting on behalf of the family of South African hostage Pierre Korkie. Gaspard also said it was "not altogether clear" to him that the South African government was even aware of the talks. Korkie and American hostage Luke Somers were killed Saturday during a U.S.-led rescue attempt. Imtiaz Sooliman, founder of Gift of the Givers, has said that Korkie was supposed to be released Sunday under a deal struck with Al Qaeda. Gaspard said the U.S. hadn't been informed about that. The U.S. decided to carry out the raid because the militants had threatened to kill Somers, Gaspard said. U.S. President Barack Obama has said he ordered the raid because Somers was believed to be in "imminent danger" after Al Qaeda released a video showing Somers and threatening to kill him in three days if the U.S. did not meet the group's unspecified demands.


Associated Press


Just a reminder to all of you protesting the Police State - most cops to great work
Witness: Police maybe saved lives in Amtrak attack
Police officers struggling to get through a chaotic scene aboard an Amtrak train in Michigan are being credited with preventing even more bloodshed after a man stabbed a conductor and three fellow passengers. "It was pretty incredible that they may have saved some lives," passenger Tyler Vandermolen said. Michael Williams, 44, of Saginaw was charged Saturday with attempted murder. He's accused of stabbing four people while the train was stopped Friday night at a depot in Niles in southwestern Michigan, about 10 miles north of South Bend, Indiana. The victims were reported to be in stable condition. Officers rushed to the scene after Amtrak called police about a passenger acting suspiciously on the Chicago-to-Port Huron train, Niles Police Chief Jim Millin said. "They saw commotion in the train car," Millin said of his officers. "They had to forcefully work their way through the crowd. As soon as the first officer turned into the car, Mr. Williams was less than 10 feet away and he had the knife in his hand. The officer used his Taser and was able to subdue" him. " The motive wasn't known. Williams was being held on $1 million bond Saturday at the Berrien County jail and his initial court appearance was scheduled for Monday. "It doesn't appear he was screaming or in anger against any of these people. He just started cutting and stabbing," Millin said.


Washington Post


Well done! Minister rips into Garner decision
Why a conservative, white evangelical leader keeps talking about racial reconciliation and justice
Russell Moore, a white evangelical leader in the Southern Baptist Convention, was recording an audio segment this week when he heard about the Eric Garner grand jury decision. The news rendered him "literally speechless," he said. Moore was stunned and didn't know what to say. But his speechlessness didn't last for long. Just hours after Staten Island jurors declined to indict a white New York police officer for the July death of Garner, an African American, Moore released a statement that has become widely quoted, especially as both liberals and conservatives (including other white evangelicals) have reacted critically to the grand jury's decision. "A government that can choke a man to death on video for selling cigarettes is not a government living up to a biblical definition of justice or any recognizable definition of justice," Moore said. "We may not agree in this country on every particular case and situation, but it's high time we start listening to our African American brothers and sisters in this country when they tell us they are experiencing a problem."


Daily News


LAPD Police Chief tries to get out in front of thug cop PR nightmare
"They think it's a game...It's been happening too long. It needs to stop."
In Southern California, their names are as familiar as Michael Brown or Eric Garner or Tamir Rice. And now activists here distraught by the police killings of Kendrec McDade, Ezell Ford, Kelly Thomas and others have joined a nationwide movement seeking justice in their names. Dale Galipo, a Woodland Hills-based civil rights attorney, said not indicting officers in cases of inappropriate use of force is a national problem. "When you don't prosecute even the most egregious cases, (officers) see there's no consequences," said Galipo, who has represented families of officer-involved shooting victims such as Douglas Zerby in Long Beach and Brian Beaird in Los Angeles. Zerby was fatally shot in 2010 while sitting on the porch of his friend's apartment holding a hose nozzle that police mistook for a gun. In Pasadena, 19-year-old McDade was fatally shot by two Pasadena police officers who chased him after responding to a report of an armed robbery in the area. McDade, who is black, was later found to be unarmed and the 9-1-1 caller admitted to lying about seeing a gun. His mother, Anya Slaughter said she's still afraid of the police, and said the fact that most officers don't face any consequences — both who shot her son have been cleared and returned to duty — continues a cycle of mistrust in the community. "I feel they should be held accountable. This is happening over and over again and they are not being punished. They think it's a game," Slaughter said. "It's been happening too long. It needs to stop." Activists in Orange County carried out several protests after the death of Thomas, a schizophrenic homeless man, at the hands of Fullerton police officers who struck him with a baton and stun gun during an arrest. Thomas died five days later. Three officers were fired and two went to trial on criminal charges but were found not guilty by a jury.


Daily News


Pols rush to defend thug cops. Is extremist white racism driving the debate?


New York, Ferguson police cases converge to spark national racial justice debate
From the White House to the streets of some of America's biggest cities, the New York chokehold case converged with the Ferguson shooting and investigations out of South Carolina and Cleveland to stir a national conversation Thursday about racial justice and police use of force. A day after a grand jury cleared a white New York City officer in the death of a black man, civil rights leaders pinned their hopes on a promised federal investigation. Demonstrators protested for a second night in New York, carrying replicas of coffins across the Brooklyn Bridge, and turned out in such cities as Denver, Detroit, Minneapolis and Pittsburgh. And politicians and others talked about the need for better police training, body cameras and changes in the grand jury process to restore faith in the legal system. Even before the decision in the Eric Garner case came down, racial tensions were running high because of last week's grand jury decision not to charge a white officer in the shooting death of black 18-year-old Michael Brown in Ferguson, Missouri. Other cases were added to the mix on Thursday.



Los Angeles Times


Police killings prompt activists to seek 'new civil rights movement'
The chants are angry, but simple: "I can't breathe!" "Hands up, don't shoot!" "Black lives matter!" They have echoed from the American heartland to the coasts in the wake of two recent grand jury decisions that cleared white policemen in the deaths of unarmed black men. Now, activists are counting on the rage behind those words to spur a movement that would force the country to confront the interlocked issues of race and policing and press the government to automatically take control of cases of alleged police abuse. "It was a murder on video and there was no justice," said Mickey Thomas, a 21-year-old Hunter College student. "I definitely think we've had enough. I feel like there is a new civil rights movement." At a Thursday news conference, black leaders, including Al Sharpton of the National Action Network and Marc Morial, president of the National Urban League, sought to draw protesters from around the country to Washington for a Dec. 13 event aimed at pressing for federal intervention in excessive-force cases. "Marches and boycotts led to the '64 Civil Rights Act," Sharpton noted. He said that just as federal legislation led to change 50 years ago, similar action is needed now to ensure that prosecutors no longer handle cases involving their own police. "That's what [Dec.] 13th is all about," Sharpton said. Marches in Washington in recent years have done little more than draw a few thousand people voicing concern over issues including fracking and veterans care. The visceral impact of Garner's death, which was captured on video, and the recent death of Tamir Rice, a black 12-year-old shot dead by Cleveland police in an incident also caught on video, could help galvanize protesters, experts said. One question is whether the current anger will do what the Occupy movement failed to do: bring actual change at the top. Sharpton, without mentioning Occupy by name, appeared to allude to the movement when he spoke of the scattered protests across the country.


Washington Post
Hillary Clinton on Brown, Garner deaths: 'A lot of hearts are breaking'


Can Democrats rein in thug cops and their unions?


The U.S. criminal justice system is "out of balance," and the deaths of black men at the hands of police in Ferguson, Mo., and Staten Island, N.Y., are "tragedies" that demand justice and answers, likely Democratic presidential candidate Hillary Rodham Clinton said Thursday. "A lot of hearts are breaking, and we are asking ourselves, 'Aren't these our sons? Aren't these our brothers?'" Clinton said. The former secretary of state opened an address about women's economic participation with an unusually direct and politically charged discussion of what she called a national failing. "I want to say a few words about the pain and frustration that many Americans are feeling about our criminal justice system," Clinton began. "We have allowed our criminal justice system to get out of balance," to over-militarize policing and incarcerate too many people, and especially too many black men, she said during a speech in Boston to the Massachusetts Conference for Women. Clinton welcomed the Justice Department inquiries into the cases of Michael Brown and Eric Garner, saying their families and communities and the entire country "deserve a full and fair accounting as well as whatever substantive reforms are necessary to ensure equality, justice and respect for every citizen." The Brown and Garner cases attracted protests and began a national discussion of race in large part because the officers in both cases were white. The Garner arrest and death were captured on video.


New York Times


Another Killer Cop Back on the Streets
'I Can't Breathe' Is Echoed in Voices of Fury and Despair
In Chokehold Case, Protesters Revive a Staten Island Man's Dying Words
They chanted it in Grand Central Terminal, shouted it in Times Square, emblazoned it across Facebook and Twitter, the three words that came to stand for the death of another unarmed black man at the hands of a white police officer. "I can't breathe," Eric Garner had gasped after the officer put his neck in a chokehold on a hot July day on Staten Island, a fatal encounter captured on video and viewed by millions of people. On Wednesday, after a grand jury declined to indict the officer, the words — and the video — were revived in a wave of despair and fury that rolled as far out as the corridors of Capitol Hill and the streets of Oakland, Calif. Elected officials in New York and Washington, too, did not hold back, offering an extraordinary outpouring of stunned reaction that seemed to mirror — and perhaps calm — protesters' anger. As demonstrators rushed to Staten Island, hundreds of people marched north from Times Square, trying, and failing, to push through police barricades to disrupt the annual Christmas tree lighting at Rockefeller Center. Protesting from midafternoon to late into the night, they blocked traffic on the West Side Highway, disrupted it on the Robert F. Kennedy Bridge and at the Lincoln Tunnel, sat en masse at Columbus Circle, and held "die-ins" at Grand Central Terminal and near Radio City Music Hall. "We can't breathe," they chanted. "You can see the video," said Diane Moss, 63, of Staten Island, her voice strained with disbelief. "It's one thing if it's 'he said, she said,' but when you see the video — the guy wasn't resisting." Her neighbor, Marjorie Fabre, 53, seethed next to her. "They keep on showing the tape on TV, over and over and over," she said. The officer, Daniel Pantaleo, had been trying to arrest Mr. Garner for selling loose cigarettes. "I mean, over a cigarette?" What could you say, people asked, when the evidence could not seem clearer. What conclusion could you draw, other than: "It looks like there's no change," said Jesse Love, who was one of a few dozen protesters who gathered at the scene of Mr. Garner's death, outside a beauty supply store and opposite a humble park. No change in police behavior, in the way African-Americans are treated by the legal system, in race relations.


Los Angeles Times
Brutal Cleveland thug cop who killed Tamir Rice had been deemed unfit for duty


Officer who shot 12-year-old showed 'dangerous lack of composure' at previous job, records show


The rookie Cleveland police officer who fatally shot 12-year-old Tamir Rice last month had been deemed unfit for duty at a previous police department and was in the process of being fired when he resigned from his post, according to records released Wednesday. Cleveland police have said Officer Timothy Loehmann, 26, shot Tamir at a recreation center on Nov. 22. Video released last week of the incident shows Loehmann and his partner, Frank Garmback, driving up within feet of Rice, then Loehmann shooting him at close-range seconds later. The Cleveland Police Department has released video of the fatal shooting of 12-year-old Tamir Rice. Rice was killed by police after brandishing a toy gun at a recreation center. This video is the complete version provided by police. Both officers were placed on paid administrative leave, and an investigation into the shooting is ongoing. Last week, police identified Loehmann as having fired the fatal shot. According to the Associated Press, Loehmann has been a Cleveland police officer since March. Before that, he spent five months in 2012 with the police department in the Ohio suburb of Independence, about 13 miles south of Cleveland. According to Loehmann's personnel records, released by the city of Independence, police officials were in the process of firing him when he resigned in December 2012. Supervisors described an emotionally unstable recruit with a "lack of maturity" and "inability to perform basic functions as instructed" during a weapons training exercise. In a statement issued Wednesday evening, the Cleveland Police Department said that it had not reviewed Loehmann's Independence personnel file during his background check.


Washington Post


The American Way...


How the world's biggest companies bribe foreign governments
Corruption knows no boundaries, or borders, according to a new study released by The Organization for Economic Cooperation and Development. The OECD analyzed 427 foreign bribery cases that were closed between 1999 and 2014. What the researchers found is a steady stream of illicit money exchanges between multinational businesses and public officials in both poor and rich countries. "We have learned that bribes are being paid across sectors to officials from countries at all stages of economic development," the researchers wrote. "Corporate leadership is involved, or at least aware, of the practice of foreign bribery in most cases, rebutting perceptions of bribery as the act of rogue employees." Although the number of foreign bribery cases resulting in a punishment has fallen since its peak in 2011, it remains historically high. And there have been cases affects at least 86 countries around the globe. That should raise an eyebrow. After all, these are business executives and government officials who have actually been caught, meaning that they likely only represent a fraction of the total number involved in under the table cash exchanges. What is truly unique about the study is the level of detail it uncovers about how the bribes are being paid, where they are being paid, why they are being paid, who is offering them, and to whom they are being offered. It'd be a mistake to assume that bribery affects just developing countries. Nearly half of the bribes observed by the OECD, after all, were paid not to officials in poor countries, but rather to ones in particularly rich nations.


New York Times


Another Killer Cop About to Walk...?
Grand Jury in Chokehold Death of Eric Garner Could Vote This Week on Charges
A police union lawyer said a Staten Island grand jury could vote as early as Wednesday on whether to bring charges in the case of Eric Garner, whose death in July from a police chokehold prompted protests and set off a citywide debate over policing tactics. The death of Mr. Garner, who was black, inflamed tensions between the New York Police Department and minority communities. Less than three weeks later, a white police officer fatally shot an unarmed black teenager, Michael Brown, in Ferguson, Mo. Months of demonstrations followed, and last week riots broke in Ferguson and across the country after a grand jury declined to indict the officer. In the Garner case, Stuart London, the lawyer representing Officer Daniel Pantaleo, said late on Tuesday that the Staten Island district attorney, Daniel M. Donovan Jr., had not told him when the grand jury would vote on an indictment, but that it would quite likely come this week, possibly as early as Wednesday. Officer Pantaleo was the last to testify and is the only officer facing indictment, Mr. London said. The other officers involved in the arrest had been given immunity, he said. The Police Department has been preparing for the decision, expecting that it could amplify what has been a wave of demonstrations around the country over the fatal shooting of Mr. Brown.


Boston Globe
Woman sues Bill Cosby, claiming underage abuse
Bill Cosby was sued Tuesday by a Southern California woman who claims the comedian molested her in a bedroom of the Playboy Mansion around 1974 when she was 15 years old. Judy Huth's sexual battery lawsuit does not specify how much she is seeking from Cosby, who has in recent weeks faced renewed accusations that he drugged and sexually assaulted more than a dozen women for many years. Huth's lawsuit filed in Los Angeles Superior Court, however, is the first time a woman has gone public claiming Cosby abused her when she was underage. A second woman told Pittsburgh television station KDKA last month that Cosby drugged her to the point of unconsciousness in the 1980s when she was 15. Huth's lawsuit states that she and a 16-year-old friend first met Cosby at a Los Angeles-area film shoot and the comedian gave the girls drinks a week later at a tennis club. The lawsuit states that Cosby took them to the Playboy Mansion after several drinks, and told the teenagers to lie and say they were 19 years old if asked. Her lawsuit states Cosby forced her to perform a sex act on him.


LA Daily News


Unbelievable! Police State now going after Michael Brown's family


Michael Brown's stepfather investigated for comments
Police are investigating Michael Brown's stepfather for angry comments on the streets of Ferguson after a grand jury decided not to indict the police officer who fatally shot his stepson, a spokesman said Tuesday. Officials are looking into Louis Head's comments as part of a broader investigation into the arson, vandalism and looting that followed the Nov. 24 grand jury announcement, St. Louis County Police spokesman Brian Schellman said. Twelve commercial buildings were destroyed by fire. Video widely circulated after last week's grand jury announcement shows Brown's mother, Lesley McSpadden, on top of a car and breaking down as the decision blares over a stereo. Head, her husband, comforts her then yells angry comments. Family attorney Benjamin Crump has called the reaction "raw emotion," but "completely inappropriate." He did not immediately return messages seeking comment Tuesday. Head has not yet been interviewed by police, and there is no timetable for when the investigation will be complete, Schellman said. He declined to discuss what specific charges Head could face. A message left with a spokesman for St. Louis County Prosecutor Bob McCulloch was not immediately returned.



Washington Post


Big #PoliceState Win! Obama says brutal cops can keep getting military grade hardware
The White House review of military equipment given to local police didn't answer the most important question
After military-grade vehicles appeared on the streets of Ferguson, Mo., this summer, shocking protesters and even conservative politicians, Barack Obama vowed to review the federal programs that helped put them there. "There's a big difference between our military and local law enforcement," the president said in August, "and we don't want those lines blurred." On Monday, the White House finally released that long-awaited review, and its conclusion will likely disappoint civil-rights groups who say that local police have no legitimate need for mine-resistant vehicles. The White House report calls for a number of reforms in how local agencies can request such equipment, and what the feds should do to track it. But the recommendations tinker at the edges of the central concern raised by critics who worry that police have become overly militarized: Why do they even need this kind of stuff — armored vehicles, gun turrets, automatic weapons — in the first place? Local police currently don't have to justify why they want certain equipment, they don't have to seek civilian approval to order it, and they don't have to document how they've used it once it's in their hands. The White House report recommends some of these policies, but the recommendations largely underscore how little transparency and oversight currently exist as federal agencies transfer billions of dollars in equipment and funds to local police.


White House report on thug cops all eyewash. Expect more tanks and assault weapon wielding thug cops on your streets.


Washington Post
Why abortions have fallen to their lowest rate since Roe v. Wade
It's about as rare for an American woman to have an abortion today as it was before the Supreme Court's decision in Roe v. Wade 31 years ago. As David Frum notes in a commentary at The Atlantic, that's apparently because unmarried women are no longer afraid of bearing children out of wedlock. Having a baby as a single woman used to be socially unacceptable, but it's become a fact of American life. About 41 percent of children born in the United States in 2012 were born to unmarried mothers, according to the Centers for Disease Control and Prevention, a tenfold increase from 4 percent in 1940. It seems unwed women would now rather carry pregnancies to term than seek abortions. Frum ascribes this change to conservative political strategy on abortion. He argues that pro-life activists have made their case convincingly without also making a case for marriage, with the result that women are choosing to have children but not to marry. That might be giving the conservative movement too much credit. Public attitudes about abortion have held steady in recent years, even as the rate of births to unmarried mothers has continued its steep climb. It looks as though unmarried women are making decisions about pregnancies more or less on their own. Whatever the explanation, Frum's conclusion seems sensible: the best way to get people to create and stay in families is with policies that make raising a family genuinely easier.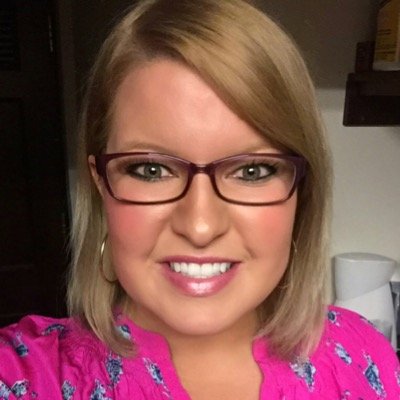 Washington Post
Stupid G.O.P. Aide Quits After Ridiculing Obama's Daughters
A young Republican congressional aide resigned Monday after her Facebook post berating President Obama's daughters for their attitude and outfits during the annual White House turkey pardon became a sensation on the Internet. On Friday, the aide, Elizabeth Lauten, 31, who has more than 14,000 followers on Twitter as @DCGopGirl and at the time was a spokeswoman for a little-known congressman from Tennessee, wrote an open letter to Sasha and Malia Obama on her Facebook page, saying they should "try showing a little class" and "dress like you deserve respect, not a spot at a bar." By Monday, Ms. Lauten had resigned as communications director to Representative Stephen Fincher, a farmer and gospel singer perhaps best known for his whimsically named hometown, Frog Jump. Ms. Lauten, now a footnote in Mr. Fincher's career, is the latest cautionary tale about the dangers of social media sniping directed at the country's most famous offspring. Her views were widely circulated and eventually posted on Twitter by a reporter for The Root, a news, opinion and culture site aimed at African-American audiences. A flood of angry responses quickly followed. Josh Earnest, the White House press secretary, told reporters on Monday that he was "taken aback that there was some political operative on Capitol Hill who did use the occasion of a Thanksgiving-themed event to criticize members of the first family."


New York Times


Police State Continues to Crack Down on Ferguson
Security in Ferguson Is Tightened After Night of Unrest
Gov. Jay Nixon of Missouri said on Tuesday that he would increase the number of National Guard troops in this suburban St. Louis city and broadly expand their role in keeping the peace, after a night of arson, looting and rampaging demonstrators showed that weeks of preparation for a grand jury decision in the fatal shooting of Michael Brown had failed to prevent violence. In Washington, St. Louis and Ferguson itself, an array of public officials, community leaders and clergy were deeply critical of one another as they sought to explain how protests over the grand jury's decision not to indict the white police officer in the shooting had spun further out of control than the unrest that followed the death in August of Mr. Brown, who was black. "What they've gone through is unacceptable," Mr. Nixon said, appearing frustrated at a news conference in St. Louis as business owners along two commercial strips in Ferguson began sweeping up broken glass and trying to assess losses. One of the streets, West Florissant Avenue, a main thoroughfare not far from where the shooting took place, was still smoky on Tuesday and cordoned off by police. Officials were unwilling to provide details about the number of troops when Mr. Nixon first called up the Missouri National Guard last week in advance of the grand jury announcement, but it was clear that he wished to send a precise and powerful message on Tuesday. More than 2,200 members of the Guard, he said, had been called for possible duty, and 1,200 were in and around the St. Louis region on Tuesday evening, protecting homes and businesses. A night earlier, 700 members of the Guard had been largely limited to protecting government buildings, including a police command post.


Washington Post


Cops hate free speech!


St. Louis police group demands punishment for Rams players in Ferguson protest
The St. Louis Police Officers' Association called on the NFL to punish five St. Louis Rams players who silently protested the Ferguson grand jury decision by standing with their hands raised in a "don't shoot" post before taking the field Sunday. The organization called on the team and the league to apologize for what it called a "display that police officers around the nation found tasteless, offensive and inflammatory." In a statement (via KSDK.com), the organization noted: Five members of the Rams entered the field today exhibiting the "hands-up-don't-shoot" pose that has been adopted by protestors who accused Ferguson Police Officer Darren Wilson of murdering Michael Brown. The gesture has become synonymous with assertions that Michael Brown was innocent of any wrongdoing and attempting to surrender peacefully when Wilson, according to some now-discredited witnesses, gunned him down in cold blood. SLPOA Business Manager Jeff Roorda said, "now that the evidence is in and Officer Wilson's account has been verified by physical and ballistic evidence as well as eye-witness testimony, which led the grand jury to conclude that no probable cause existed that Wilson engaged in any wrongdoing, it is unthinkable that hometown athletes would so publicly perpetuate a narrative that has been disproven over-and-over again." Roorda was incensed that the Rams and the NFL would tolerate such behavior and called it remarkably hypocritical. "All week long, the Rams and the NFL were on the phone with the St. Louis Police Department asking for assurances that the players and the fans would be kept safe from the violent protesters who had rioted, looted, and burned buildings in Ferguson. Our officers have been working 12 hour shifts for over a week, they had days off including Thanksgiving cancelled so that they could defend this community from those on the streets that perpetuate this myth that Michael Brown was executed by a brother police officer and then, as the players and their fans sit safely in their dome under the watchful protection of hundreds of St. Louis's finest, they take to the turf to call a now-exonerated officer a murderer, that is way out-of-bounds, to put it in football parlance," Roorda said. Tavon Austin, Kenny Britt, Jared Cook, Stedman Bailey and Chris Givens were the players who protested and Rams Coach Jeff Fisher said he was given no advance notice. "I just think there has to be a change," Cook said after the Rams' 52-0 win. "There has to be a change that starts with the people that are most influential around the world. "No matter what happened on that day, no matter how the whole situation went down, there has to be a change." In the SLPOA statement, Roorda went on to warn of repercussions. "I know that there are those that will say that these players are simply exercising their First Amendment rights. Well I've got news for people who think that way, cops have first amendment rights too, and we plan to exercise ours. I'd remind the NFL and their players that it is not the violent thugs burning down buildings that buy their advertiser's products. It's cops and the good people of St. Louis and other NFL towns that do. Somebody needs to throw a flag on this play. If it's not the NFL and the Rams, then it'll be cops and their supporters."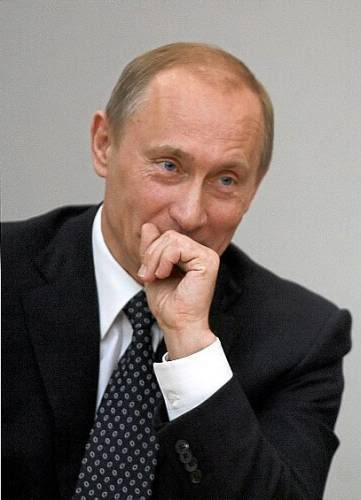 New York Times


Putin Does It Again!


Russian Money Suspected Behind Fracking Protests
Vlasa Mircia, the mayor of this destitute village in eastern Romania, thought he had struck it rich when the American energy giant Chevron showed up here last year and leased a plot of land he owned for exploratory shale gas drilling. But the encounter between big business and rural Romania quickly turned into a nightmare. The village became a magnet for activists from across the country opposed to hydraulic fracturing, or fracking. Violent clashes broke out between the police and protesters. The mayor, one of the few locals who sided openly with Chevron, was run out of town, reviled as a corrupt sellout in what activists presented as a David versus Goliath struggle between impoverished farmers and corporate America. "I was really shocked," recalled the mayor, who is now back at his office on Pungesti's main, in fact only, street. "We never had protesters here and suddenly they were everywhere." Pointing to a mysteriously well-financed and well-organized campaign of protest, Romanian officials including the prime minister say that the struggle over fracking in Europe does feature a Goliath, but it is the Russian company Gazprom, not the American Chevron.


Associated Press


Killer cop resigns, a great day for Ferguson residents
The Ferguson police officer who fatally shot Michael Brown has resigned, his attorney said Saturday, nearly four months after the confrontation between the white officer and unarmed black 18-year-old that ignited protests in the St. Louis suburb and across the nation. Darren Wilson resigned effective immediately, said his attorney, Neil Bruntrager. He declined further immediate comment. Wilson had been on administrative leave since the Aug. 9 shooting, which promoted several days of tense and at times violent protests. Wilson's resignation didn't seem to affect protesters outside Ferguson police headquarters Saturday. Rick Campbell said he didn't care, saying: "I've been protesting out here since August." Several other protesters shrugged their shoulders when asked about the resignation.


Reuters


Police State Update: International body slams America


U.N. torture watchdog urges U.S. crackdown on police brutality
The U.N. Committee against Torture urged the United States on Friday to fully investigate and prosecute police brutality and shootings of unarmed black youth and ensure that taser weapons are used sparingly. The panel's first review of the U.S. record on preventing torture since 2006 followed racially-tinged unrest in cities across the country this week sparked by a Ferguson, Missouri grand jury's decision not to charge a white police officer for the fatal shooting of an unarmed black teenager. The committee decried "excruciating pain and prolonged suffering" for prisoners during "botched executions" as well as frequent rapes of inmates, shackling of pregnant women in some prisons and extensive use of solitary confinement. Its findings cited deep concern about "numerous reports" of police brutality and excessive use of force against people from minority groups, immigrants, homosexuals and racial profiling. The panel referred to the "frequent and recurrent police shootings or fatal pursuits of unarmed black individuals." "We recommend that all instances of police brutality and excessive use of force by law enforcement officers are investigated promptly, effectively and impartially by an independent mechanism," said panel member Alessio Bruni, noting "reported current police violence in Chicago especially against African-Americans and Latino young people".

Los Angeles Times


One thing the U.S. government doesn't count: How often police kill civilians
The federal government amasses statistics on a wide range of topics. Want to know how many people contracted botulism? How many kids participated in extracurricular activities? How many acres of corn are planted in a given year? It's all tracked. But one thing the government doesn't count, as was spotlighted this summer amid the fallout from Michael Brown's shooting death in Ferguson, Mo., is how often police kill civilians.



Los Angeles Times


Ignorance of the law isn't an acceptable defense, even for police
It's already too easy for police to stop motorists they consider suspicious using the pretext of a minor violation of traffic laws. Law enforcement will enjoy even more leeway under Monday's misguided Supreme Court decision upholding the legality of stops based on an officer's misunderstanding of the law. Ignorance of the law isn't an acceptable defense for ordinary citizens; neither should it be for the police.



Los Angeles Times


U.S. firms, consumers can't ignore abuses against Mexican farmworkers
It's taken years, but progress is finally being made on the garment workers front. Now it's time to do the same for contract farmworkers in Mexico, who also toil to make products for U.S. consumption.



Los Angeles Times


Police departments should reduce their military supplies
Do police departments really need all their military gear? Among the more jarring images to come out of the Ferguson fiasco were the photos of local police officers clad in military helmets, camouflage uniforms and other combat-style gear arrayed on the street in military formation, carrying M4 carbine assault rifles and backed up by an armored personnel carrier. As one critic put it, some American troops in Afghanistan weren't as well-supplied as the cops in Ferguson, Mo. That materiel didn't materialize overnight. The militarization of Ferguson's police is part of a broader evolution in American policing. The big question is why some of this equipment would ever be considered appropriate for local use. Shortly after a grand jury in Staten Island, New York, declined last week to indict the police officer accused of choking Eric Garner to death, Obama spoke of the need to bridge the dangerous divide between police and the communities they serve. He spoke, too, of the need to build civilian trust in law enforcement. Reducing the military profile of local police would be a good place to start.



Eric L. Adams


We Must Stop Police Abuse of Black Men
In order to finally bring this darkness into the light of day, our nation must address the foundation of this crisis. That starts with acknowledging that the training taught in police academies across the country is not being applied in communities of color. After six months in the police academy, that instruction is effectively wiped out by six days of being taught by veteran cops on the streets. I learned this myself firsthand. I didn't want any more children to go through what I endured, so I sought to make change from the inside by joining the police department. There is reluctance on the part of police leadership, which has long believed in the nightstick and quick-trigger-finger justice, to effectively deal with officers who have documented and substantiated records of abuse. These individuals need to be removed from the force. That is an essential component of the larger response we must have to address this history of abuse.



Patrick L. Smith


New York Times propagandists exposed
Finally, the truth about Ukraine and Putin emerges. NATO was the aggressor and got Ukraine wrong. Many months later, the media has eventually figured out the truth. It has been a long and lonely winter defending the true version of events in Ukraine, but here comes the sun. We now have open acknowledgment in high places that Washington is indeed responsible for this mess, the prime mover, the "aggressor," and finally this term is applied where it belongs. NATO, once again, is revealed as causing vastly more trouble than it has ever prevented.



Ron Howell


Garner case: Worse than Ferguson
As we await the Staten Island grand jury's decision about whether or not to charge NYPD Officer Daniel Pantaleo for choking Eric Garner to death, it's time New Yorkers stopped congratulating ourselves on how much better our racial attitudes and behaviors are than those in Ferguson, Mo., that backwater St. Louis suburb that has become an international embarrassment. The truth is that the killing of Garner was worse in many respects than the killing of Michael Brown. Given New York's reputation as a place of enlightenment and his own family history, Andrew Cuomo should have stood on higher ground than Missouri did. He should have sought a special prosecutor. Instead, in this case, our current governor is an apple that fell far from the tree.



Doyle McManus


How corruption abroad threatens U.S. national security
When the militants of Islamic State swept across Iraq last June, they numbered no more than 12,000 and they faced a U.S.-trained, U.S.-equipped Iraqi army that boasted some 200,000 troops. And yet it was the Iraqi army that collapsed. What happened?



Eugene Robinson


Dehumanizing Ferguson


Policing is something that should be done with a community, not to it


No one should have been surprised that police officer Darren Wilson was not charged in the killing of 18-year-old Michael Brown. Prosecuting Attorney Robert McCulloch led the grand jury in a manner that seemed designed to indict the unarmed Brown rather than the man who shot him dead. The outcome was not in suspense. So what happened on the outskirts of St. Louis is a familiar story. But rarely have we been able to see so clearly how authorities, at virtually all levels, can write off an entire community as alien and apart. Citizens — because that's what the people of Ferguson are, not subjects — reacted with anger. Officials promised afterward that they had learned a lesson and would not repeat the mistake. Instead, they made new ones.



Los Angeles Times


No Wilson indictment -- yet no vindication for Ferguson police
There's understandable disappointment in many quarters over the decision by a Missouri grand jury not to indict Ferguson Police Officer Darren Wilson for the fatal shooting of Michael Brown. But just because Wilson will not face a trial does not mean that the Ferguson, Mo., Police Department has been vindicated or that no consequences will result from this episode. The department's nearly all-white force and its adoption of military-style equipment and tactics are reminiscent of a long-discredited Los Angeles Police Department, which learned the hard lessons of that combination in the early 1990s, when this city confronted its most notorious instance of police abuse, the beating of Rodney G. King. The provocations of the Ferguson police continued in the aftermath of Brown's death. In the end, the events in Ferguson are resonant not because they do or do not add up to a crime. Rather, they have stirred such anger because they remind the nation that the lessons so brutally inflicted on Los Angeles decades ago continue to require learning. The federal government can and should force Ferguson to learn them.



Raoul Lowery Contreras


Counting or guessing Hispanic votes
Hispanic votes are easy to quantify when analyzing votes in 100-percent Hispanic precincts and comparing those percentages to actual exit polling on Election Day. The further away from 100-percent Hispanic precincts, the less confidence in numbers.



Mark Morford


The disgrace of Bill Cosby, and what you can do about it
Thanks to the Internet, thanks to more women than ever coming forward, thanks to increased attention on issues of rampant sexism and rape culture, thanks to the fact that Cosby doesn't have the superstar power he once had, the story appears to be taking hold. What about the possibility that Cosby is innocent, and all those women are, for some reason, collectively out to get him, a strange and inexplicable conspiracy? It's possible. But also utterly baffling. As Ta-Nehesi Coates puts it in his thoughtful mea culpa over at the Atlantic, "A defense of Cosby requires that one believe that several women have decided to publicly accuse one of the most powerful men in recent Hollywood history of a crime they have no hope of seeing prosecuted, and for which they are seeking no damages." To what end?



Spencer Whitney


Bill Cosby is not Cliff Huxtable


For far too long, the responsibility has been put on the woman not to be raped


What's most disturbing about the allegations is not only the sheer number of women coming forward, but the eerie similarity of their stories about the sexual assault and being drugged. While many are quick to defend Cosby and the accusations against him, it's important to remember the power dynamic that is a common thread in several of the accusers stories. Many of these women were young and at vulnerable stages of their careers and sought guidance from Cosby. When people ask the victims "Why didn't you say something sooner?" they all question whether anyone would believe their story. There are countless instances of the victim being ignored in favor of celebrity privilege. This isn't a conspiracy. If anything, this says more about our expectations and demands from celebrities. What society constitutes as sexual assault has also changed over the years as well and while Cosby hasn't been convicted of anything, the public has acted as judge and jury. Perception is everything.



Michael Hiltzik


How the rise of Catholic hospitals is jeopardizing women's healthcare
The Affordable Care Act encourages and facilitates hospital mergers; many of these deals involve Catholic health systems as dominant partners. A joint study last December by the MergerWatch Project and the ACLU reported that 10 of the nation's largest hospital systems were Catholic-sponsored in 2011. From 2001 to 2011, the study found, the number of beds in Catholic hospitals rose by 13%, the largest such change of any category of hospital except the for-profit sector. In Washington state, one quarter of all hospitals are Catholic-affiliated, and in some communities around the country, patients have no other choice. None of this would matter if the church did not try to impose religious directives on the practice of medicine. But that's what it has been doing.



David Horsey


Politicians stoking Ebola fears are a bigger threat than the disease
Nurse Kaci Hickox is a true American hero, not only for risking her health and life by fighting the spread of Ebola in Sierra Leone, but also for pushing against the spread of unwarranted panic and political stupidity once she returned to the United States. Civil liberties and rationality do not seem to count for much to politicians and public authorities who refuse to believe medical science or simply want to enhance their own public standing.



Ronnie Ellis


Bruised and Battered in the Bluegrass State
Mitch McConnell has wanted only one thing all of his political life—to be Senate majority leader. Come Tuesday night, I suspect he will get it if—as many expect—enough Republicans win their races and McConnell maintains his own slim, but apparently growing, margin over his Democratic challenger. If he does, he will have done so by beating back attacks from the left and right. He probably would have even faced a challenge from the middle if such a thing still existed in American politics, because in Kentucky, the only politician more unpopular than Mitch McConnell is Barack Obama.



Karen Klein


How Ebola nurse Kaci Hickox sullied her heroine status
Maine officials are seeking court authority to give keep Kaci Hickox indoors after she refused to obey their imposition of a quarantine on her. In the meantime, though, she should stop acting like she's being forced to undergo two weeks of unconstitutional torture. Frankly, in matters Ebola, it's hard to find anyone who makes perfect sense. Hickox -- the nurse who served a noble tour of duty in Ebola-stricken Sierra Leone and gained public sympathy when she was quarantined under unfair and terrible conditions upon her arrival in New Jersey -- has a good point when she says that the science shows Ebola is not contagious until symptoms appear. She remains without symptoms. At the same time, home in Maine, she is violating quarantine, going out bicycling. Again, she's not going to sicken anyone on a bike. But neither is she entitled to write the rules of her quarantine.



Neil Irwin


Wall Street Might Know Something the Rest of Us Don't
By a lot of measures, the United States economy is looking pretty good right now. The unemployment rate has fallen below 6 percent for the first time in half a dozen years, and jobs are being added at the fastest rate since before the Great Recession. Things are looking better, that is, unless you turn your eye to Wall Street. There, the stock market's main gauge, the Standard & Poor's 500-stock index, fell 0.8 percent on Wednesday after a wild ride during the day. It is off 7.4 percent since mid-September. Moreover, longer-term interest rates are down sharply, which normally signals pessimism in the bond market about the nation's economic future. A measure of expected volatility hit its highest level since 2011 on Wednesday, signaling that more manic days could lie ahead.



Mark Morford


Poll: 50% of Americans still freaked out by gay sex
Pew Research! God bless 'em, and their semi-annual poll on religion in America, the latest of which informs us that fully 50 percent of Americans still believe that gay sex – can you guess? – is a sin. Isn't that fantastic? It's also, oddly enough, a 5% increase over last year, which means that a tiny fraction of Americans appear to have switched from thinking gay sex is pretty much OK with God, Jesus, Buddha and the angels in America, right back to believing that enjoying the pleasures of the flesh with someone of your own gender is an abomination against a very nervous, homophobic God no one really understands and far fewer realize has been completely wrong about pretty much everything all along. Seriously, what gives? Has support for the nefarious "gay agenda" actually leveled off? Not likely. Support for gay marriage is at a record-high 55%, and climbing. More tellingly, 8 in 10 young people think the gay thing is no big deal and wish the olds would just shut up about it already so they can get back to downloading fetish porn and pretending to be polyamorous on Tinder. America! We're all having gay sex now.



Pat Nolan


The many costs of the '94 crime bill
Twenty years ago this month, President Clinton signed into law the Omnibus Crime Bill, amid much self-congratulation by politicians. Today, however, most observers on the Left and Right are critical of many parts of the bill, and have concluded that the public didn't get as much public safety as $33 billion should have bought.



Meghan Daum


The new, tiresome culture of outrage


The very act of questioning someone's outrage is often taken as act of aggression


There's a scene in "A Piece of Work," the 2010 documentary about comedian Joan Rivers, who died last week, in which she shoots down a heckler while performing in a casino in northern Wisconsin. In so doing, she effectively explains the purpose of humor in society. After she delivers a throwaway joke about Helen Keller, a man in the audience shouts, "That's not funny if you have a deaf son!" Rivers' eyes flash with a combination of anger and boredom. "Yes it is!" she bellows. "Let me tell you what comedy is about," she continues. "Oh, please. You are so stupid! Comedy is to make everybody laugh at everything and deal with things!" As I read the many tributes to Rivers over the last week, I often found myself thinking about that heckler in "A Piece of Work." It's probably not even fair to call him a heckler; more likely he was just a humorless guy having a bad day. And Rivers seemed to know this. Later, in a "Fresh Air" interview, she said she sympathized with the man but ultimately had a responsibility to the rest of the audience. "It was a 4,000-seat house, and there were 3,999 people in the theater that I did not want to walk away not having a good time," she said.



Chris Cillizza


How President Obama mishandled immigration
President Obama's decision to delay any executive action regarding the millions of undocumented immigrants in the country until after the election represents both a bow to political reality and a yet another reminder for the beleaguered president of the dangers of setting self-imposed deadlines. This is a political crisis -- as it relates to the timing of a decision -- that is entirely Obama's own creation. What Obama and his senior aides failed to account for -- or underestimated -- was the blowback from within his own party to a major executive action by an unpopular president on an extremely hot-button issue. This disconnect between the long-term legacy building prized by Obama and the near-term political concerns of many within his party is not new but, quite clearly, became a major point of tension. Democrats trying desperately to hold on to Senate seats in places like Louisiana, Arkansas, Alaska and North Carolina and Democratic challengers trying to oust Republicans in places like Georgia and Kentucky expressed deep worries that Obama offering what their GOP opponents would cast as some form of "amnesty" to millions of undocumented immigrants could make the difference between a chance at retaining the Senate majority and, well, no chance.



Lee Rowland


There Is No 5-Second Rule for the First Amendment, Ferguson
Tear gas, rubber bullets, and assault weapons; free speech zones, gags, and press pens: This is the arsenal of the police state. Some of these tactics are physical. The other ones—all the more pernicious for their quiet coercion—impose a veil of silence over the actions of law enforcement. And each of these weapons has been unleashed on the people of Ferguson, Missouri, since the killing of Michael Brown. The message was clear: The public is the enemy. And as we the people started getting that message, Ferguson starting working harder to shoot the messengers.