Instant updates as the news happens!!!


See CalNews.com's updates and our archives on Facebook 24/7

You can also follow us on Twitter!

Tweet us your news scoops today!!!

Los Angeles Times
Gov. Brown signs bill to reduce deportations for minor crimes
Gov. Jerry Brown signed into law a measure aimed at reducing deportations of legal immigrants who are convicted of misdemeanors. The legislation aimed at reducing deportations of noncitizens who are legal residents cuts the maximum possible misdemeanor sentence in California by one day, from one year to 364 days. Under federal immigration law, a felony is a crime punishable by 365 days or more, in which case a noncitizen legal resident can face deportation, according to state Sen. Ricardo Lara (D-Bell Gardens). Deportable crimes that carry a maximum one-year sentence include theft, fraud and forgery. "As a result of the differences between state and federal sentencing laws, some legal residents are torn from their families for committing minor crimes, such as writing a bad check," Lara said. The new law, which takes effect Jan. 1, will affect thousands of legal residents in California each year who might otherwise face a deportation hearing, said Zachary Nightingale, an immigration attorney in San Francisco. Each year, 10% of all deportees are legal permanent residents, and 68% of them are sent out of the country for minor, nonviolent crimes, according to the American Immigration Council, an immigrant advocacy group in Washington. "The governor signed SB 1310 to help ensure legal residents won't be deported for minor crimes," said Jim Evans, a spokesman for Brown.



Daily News


Los Angeles Fire Department to hire 165 new firefighters in wake of recruiting controversy
With a new fire chief awaiting confirmation and thousands of expected applicants, the city of Los Angeles is beginning the process of hiring 165 new firefighters even as standards and procedures are being revamped to avoid the problems that have plagued the department in the past. Applications will be accepted from 8 a.m. today through midnight Thursday. Mayor Eric Garcetti, who last week selected Assistant Chief Ralph Terrazas to be the next chief, had previously pushed up the hiring deadline to fill vacancies and help reduce response times. Garcetti spokesman Yusef Robb said the mayor believes bringing in additional firefighters is critical to keeping our city safe. The move comes even as a report is still in the works by the RAND Corp. on how hiring procedures should be amended. RAND officials said they hope to have a draft to city officials by the end of July. The department's criteria for candidates came under criticism this year because of the number of recruits who were related to firefighters, as well as accusations that some received special training to prepare them for the process. Some 850 applicants who had previously cleared the city requirements are now being required to reapply to the department to put candidates on equal footing. Frank Lima, president of the United Firefighters of Los Angeles City, has estimated the LAFD has lost 560 firefighters over the last six years and continues to lose about 10 a month through retirement or other factors.



Orange County Register




Labor costs driving push to raise taxes


Two Orange County cities considering sales taxes
In Orange County, it appears, La Habra is the only city with its own local sales tax now, at a half-cent. The sales tax in Orange County is generally 8 percent. But city hall staffers in Placentia and Stanton are recommending that residents create their own city sales taxes. In Placentia, the sales tax would be a half-cent on the dollar, raising $2.4 million annually for the city coffers. In Stanton, it would be a full cent, bringing in $3.1 million a year. If these cities create their own sales taxes, those spending in their towns would be paying 8.5 percent or 9 percent in sales tax. If the councils move forward with the possible sales taxes, voters in each town would make the ultimate decisions with their November ballots. "We obviously need money, and this is one thing that will help us maintain the level of services," said Placentia Councilwoman Connie Underhill. She pointed out that many city employees are doing more than they were hired to do because the city can't afford to fill numerous vacancies. City officials say rising pension costs and a relatively small sales-tax base have hurt Placentia; if changes aren't made, the annual budget would have a $5 million shortfall in three years. Meanwhile, Stanton has been dipping into reserves for several years, including an anticipated $1 million for the current fiscal year, to fund services, according to a city report. Without additional measures, the city expects to run out of reserves in six years. The city already has made steep cuts in recent years in staffing, and in funding to the Sheriff's Department and to the Orange County Fire Authority, which both serve Stanton.


Sacramento Bee
Legislature puts California acupuncture board on notice
The state board tasked with licensing and regulating California's roughly 11,000 acupuncturists has faced trouble before – a cheating and bribery scandal rocked the board in 1989. Now, amid criticism that the California Acupuncture Board's priorities give short shrift to consumer protection, state lawmakers are moving for an overhaul and lobbing a pointed message at its executive officer to get in line. With the board's authority set to expire Jan. 1, the Senate Business, Professions and Economic Development Committee has a bill to extend that date, with strings attached. Senate Bill 1246 narrows the board's regulatory portfolio, offers a shorter-than-usual extension and includes a provision that could threaten the tenure of Executive Officer Terri Thorfinnson. Specifically, the bill says "the executive officer appointed on or after January 1, 2015, shall not have served as the executive officer of the board at any time prior to January 1, 2015." Interpretations of the section vary. A Senate committee consultant, Le Ondra Clark, said the wording would not require the board to fire Thorfinnson, but would prohibit her reappointment after Jan. 1 should the board appoint a new executive officer. Thorfinnson said in her analysis for the board that the provision "effectively terminates" her tenure. "I've not ever seen them do this before," Julie D'Angelo Fellmeth, who monitors state consumer boards and is administrative director of University of San Diego's Center for Public Interest Law, said of the Legislature's approach. "They might just be sending a message to the board that the Legislature is not happy with the performance of the executive officer." California has been regulating what is sometimes called "oriental medicine" since 1972, and is now home to a third of the nation's licensed acupuncturists, according to a board presentation in December. After the Legislature's sunset review process went dormant in the mid-2000s, the board went without a rigorous evaluation until 2012. At that point, the legislative committee said most of the issues it identified were ones that the Legislature had "struggled with for almost 14 years." The former executive officer resigned in June 2012.



Desert Sun


Report lists California 40th for children's wellness
California is near the bottom of the nation for child well-being in a new report released Tuesday by the Annie E. Casey Foundation and Children Now. While disappointing, health experts said the 40th overall ranking is not surprising. The state had scores as low as 43rd for families and communities and 48th in economic well-being for its children. Child health was roughly near the middle at 26th. The measure was a slight improvement from last year when California placed 41st, but advocates are still concerned. "Big picture, ranking 40th nationally on children's well-being is just not acceptable," said Jessica Mindnich, a researcher for Sacramento-based child advocacy group Children Now. "We have more children than any other state in this country, so when kids in California aren't doing well, that has significant implications for kids nationally." Mindnich said the recession hit California really hard, causing child poverty rates to continue to rise and placing stressors on all the other connected factors for well-being. At the same time, the state had to cut back, so it dismantled many safety-net programs that supported children. "Our kids are vulnerable," she said.


Los Angeles Times
Most of Allergan's 1,500 job cuts will be in Southern California
Most of the 1,500 job cuts that Botox maker Allergan Inc. announced Monday morning will be made in Southern California, the company's chief executive said. Allergan plans to eliminate 650 research and development jobs, the bulk of them at its sprawling Irvine campus, Allergan chief David E.I. Pyott said in an interview with The Times. The company will also close facilities in Santa Barbara (300 employees) and Carlsbad (100 employees), Pyott said. "Sadly, I have to say, it will be quite a big effect on Southern California," Pyott said. "Clearly there's a big impact in Irvine." The cuts are intended to increase profits and make Allergan more appealing to investors as it attempts to fend off a $53 billion takeover attempt by Canadian rival Valeant Pharmaceuticals International Inc. "Hopefully, at the end of the day, this will put more value on the table than the other side," Pyott said. Valeant has vowed to slash research spending at Allergan if it acquires the company, a move that it said would significantly improve its profitability. Pyott said that the 1,500 jobs he intends to eliminate pale compared with the 5,000 jobs he said Valeant would cut if it acquired the company. The job cuts, announced Monday as part of a restructuring effort, account for about 13% of Allergan's global workforce. In addition, the Irvine-based maker of Botox plans to eliminate about 250 vacant positions. Valeant is backed by activist hedge fund manager Bill Ackman, whose Pershing Square Capital Management is Allergan's top shareholder. The protracted takeover attempt has sparked concerns among Allergan employees, Irvine merchants and the city's mayor over potential job losses. Of Allergan's 11,000-plus global work force, about 2,300 employees are based at its Irvine headquarters.


Sacramento Bee


Jerry Brown signs bill limiting full-contact football practice in California
Gov. Jerry Brown has signed legislation limiting full-contact football practice for California teenagers, his office announced Monday. The legislation comes amid increasing concern about brain injuries in football. Assembly Bill 2127, by Assemblyman Ken Cooley, D-Rancho Cordova, prohibits middle school and high school football teams from holding full-contact practices during the off-season and limits them to no more than two full-contact practices per week during the preseason and regular season. Nineteen other states have banned full-contact high school football practices in the off-season, according to a legislative analysis. Brown signed the bill without comment, one of 23 measures the Democratic governor announced signing Monday.


Mercury News
Lawrence Livermore Laboratory's neural implants may hold key to unlocking brain's mysteries
Deep inside Lawrence Livermore Laboratory's Center for Bioengineering, scientist Sat Pannu and his research team are hard at work crafting spaghetti noodle-sized devices with a mundane appearance but an audacious goal: To rewire damaged human brains. Fitted with dozens of tiny microelectrodes, each of these brain implants is intended to monitor the electrical activity of brains devastated by physical injury or mental illness -- and provide the precise stimuli to help minds compensate for what they've lost. It sounds fanciful, like something out of Hollywood. But building on technology more than a decade in the making, center director Pannu and his associates envision a time, not too many years away, when advanced, so-called deep-brain stimulation implants combat the ravages of post-traumatic stress disorder, traumatic brain injury, even chronic pain or addiction. "This technology allows us to interface with the brain using hundreds, if not thousands, of electrodes," Pannu said. "If you had these devices implanted in the brain, you could record (neural activity) and see how therapies are working in real time." Pannu's $5.6 million project -- which is in the early stages of animal testing -- is part of an array of brain research underway at Lawrence Livermore, all of it linked to the implant technology. Members of the team have found success with artificial retinal implants, which are already giving some blind people crude, but functional, vision. Last week, Pannu's Neural Technology group got a $2.5 million grant for a "neuroprosthetic" project that hopes to combine neural implants with tiny computers to help restore lost memory function. The work is being driven by a Defense Department interested in treating the rash of brain injuries emerging from modern warfare, and President Barack Obama's Brain Research through Advancing Innovative Neurotechnologies initiative, which aims to map the brain's neurons to help target effective treatments.


Press-Democrat


Soaking up Spanish
Singing in Spanish and bouncing around her classroom in an animated style, Socorro Nelson belted out a simple verse to teach some new words: "Soy una pizza con mucho queso." The reply in Spanish from 11 students came in a mix of motley accents: I am a pizza with lots of cheese. Nelson is a kindergarten teacher at the bilingual Cali Calmécac Language Academy in Windsor. But these weren't her usual pupils. They were local teachers, librarians and other professionals taking part in the weeklong Spanish Language Immersion Institute at the Sonoma County Office of Education. With the Latino population on the rise in the county and schools, local government employees, nurses and educators are looking for ways to learn the language to reach out to the Spanish-speaking community. "A lot of the teachers have told me that many of the students that they are getting in their classrooms speak very little English," Nelson said. "That's why they are trying to acquire the basic Spanish, so they can help the students — (and) feed the needs of the growing Hispanic community that we have in Sonoma County." The program is among several that are trying to boost Spanish literacy in the county. They include the Petaluma-based language school Colors of Spanish and classes at Santa Rosa Junior College that frequently draw educators. Guadalupe Tausch, founder of Colors of Spanish, said those who learn a new tongue are more receptive to new ideas and cultures. "People also earn more money," she added. She offers 10-week Spanish classes for adults at her school. Many of her students are doctors, nurses and technicians in the medical field who often get patients who don't speak English, Tausch said. "Learning a second language is a privilege," Tausch said. "But it's something you have to work hard at every day."


Los Angeles Times


Psychopaths with guns and badges...
Santa Barbara cop placed on leave for video about running over bicyclists
A reserve officer with the Santa Paula Police Department who made a YouTube video joking about running over bicyclists apologized Saturday. The video, published Friday, unleashed a barrage of criticism on the department's Facebook page. Police Chief Steve McLean said "it's embarrassing, and I understand why people are upset." McLean, who became chief a year ago after 32 years with the Los Angeles County Sheriff's Department. "I understand what she was trying to do, to be funny.... But I was horrified with what she said and what she did, and they do not reflect my views or the views of the department." The video shows officer Laura Weintraub riding in a car providing commentary on bicyclists she passes on the road. "I hate bicyclists, every single one of them," she says, looking into the camera and smiling. Lamenting the dearth of cyclists on the road, she says, "I'm hoping we'll run over some soon -- or run into some soon, so I can actually make this video for you." Later spotting a rider on the shoulder, she says, "Looking good in that spandex, buddy -- no one ever said." The video ends with a still shot of a car smashing into a bunch of cyclists, captioned "Like you've never thought of it." "I will never cycle in your county and I hope others won't as well," Shana Buterbaugh posted on the department's Facebook page. "Meet Laura Weintraub, horrible person, incompetent videographer, and utter moron," said a Twitter poster with the handle bikesnobNYC who linked to the video. Weintraub, in her Facebook apology, said she had taken down the video, but it was quickly reposted Saturday by others. McLean said critics had taken a post he made weeks earlier about grabbing a cold beer after a hard day and twisted it to appear to be his commentary on the video. "That's why a lot of people are bashing me," he said. "Some idiot out there took a statement that had nothing to do with anything and applied it here." McLean also denied accusations that he removed critical posts, saying it was the work of a volunteer or administrator.


Sacramento Bee




More free money for farmers


Cap-and-trade could aid preservation of California farmland
Abandoning the farm that he had worked for three decades, and that his wife's family had owned for over a century, was never an option for Dan Port. Port and his family had continued to squeeze a profit out of their 180 acres near the small town of Ione, raising grass-fed beef to sell through farmers markets. Determined as he was to keep the farm running, Port said he recognized the constant pressure on farmers to give their land over to developers. So Port embraced a novel approach: in exchange for a payment from state bond money worth about half the value of his land, he agreed to an easement requiring the property to remain farmland. He has since reinvested the money in improvements like fixing up an ancient barn. More money of the type Port tapped into will soon be available, per an obscure section of this year's budget agreement that will offer millions to protect California farmland from the forces of urbanization. In signing this year's budget, Gov. Jerry Brown dedicated $832 million from California's burgeoning cap-and-trade program to affordable housing and mass transit, including his embattled high-speed rail project. Also tucked into the legislation are directions to set aside agricultural land on the periphery of cities. It is meant to shield farmland from urban development, allocating a new source of money for a decades-old concept. Proponents believe the idea meshes with a broader vision for urban planning: a California where more people live in compact urban centers, commuting without relying on cars that percolate greenhouse gases into the air.


Steven Greenhut
Death-penalty ruling won't alter election
Violent crime rates are at near-record lows...that has blunted GOP efforts to make hay out of crime
No single issue has dogged Gov. Jerry Brown more throughout his long political career than capital punishment, so it seems fitting that it would rear its head as Brown wages his final campaign for the state's highest office. The death penalty, though, is unlikely to resonate much with the voting public these days. On Wednesday, a federal judge declared California's death-penalty system unconstitutional and vacated a condemned man's death sentence because of the "inordinate and unpredictable" delays between sentencing and execution. Only 13 of the 900 people sentenced to death in California since 1978 have been put to death, the court noted. It takes around 25 years to review the cases, which the judge said is a broken promise by the state to carry out the sentence. Some blame rests with the inmates as they file appeal after appeal, but Judge Cormac Carney, a George W. Bush appointee, mainly blamed state officials. There are other serious questions about the penalty, such as whether innocent people languish on death row. But Carney didn't raise them. Instead, he found the punishment unconstitutional because it is irrational: "life in prison, with the remote possibility of death." The governor's office had no statement in response to the decision, which is too bad given that it might clarify his latest thinking on the issue. Brown had long been against capital punishment, but has lived up to his vow to uphold the law as governor and attorney general.


Jim Miller


Pérez calls off recount in California controller's race
Assemblyman John A. Pérez abandoned his recount in the California controller's race Friday, ending an effort to overcome a narrow third-place finish after picking up only a handful of votes amid increasing impatience from Democratic activists and others worried about its impact on the fall election. Perez called off the recount a week after it started. Election workers had finished hand recounts in less than a tenth of the more than 4,100 precincts in 15 counties listed in Pérez's July 6 filing for what would have been the largest recount in state history. "While I strongly believe that completing this process would result in me advancing to the General Election, it is clear that there are significant deficiencies in the process itself which make continuing the recount problematic," Pérez said in a statement Friday. "Even in the effort so far, we have found uncounted ballots, but there is simply not enough time to see this process through to the end, given the fact that counties must begin printing ballots in the next few weeks in order to ensure that overseas and military voters can receive their ballots in a timely manner." Pérez, D-Los Angeles, finished 481 votes behind Board of Equalization member Betty Yee, also a Democrat, for second place and a slot in the Nov. 4 general election against Fresno Mayor Ashley Swearengin, a Republican who finished first in the balloting.


Los Angeles Times


Guns: You got'em, we'll grab'em...


Jerry Brown signs a pair of gun bills
Gov. Jerry Brown signed two gun-related measures into law Friday, including one bill to make single-shot pistols subject to the state's handgun safety requirements. Most guns sold in California must comply with the state's safe handgun requirements -- including having certain safety devices or meeting specified firing tests -- but the law had exempted handguns that hold a single bullet. Gun control groups say semiautomatic handguns, which are subject to safety requirements, can temporarily be configured as single-shot pistols and then changed back. They advocated for Assemblyman Roger Dickinson's (D-Sacramento) measure to close the exemption for single-shot handguns. "Gun dealers in California have been skirting the law and selling handguns without child safety features, putting profits over the safety of Californians," said Nick and Amanda Wilcox, legislation and policy chairs of the California Chapters of the Brady Campaign to Prevent Gun Violence. "We applaud Gov. Brown and the California Legislature for taking action to make new handguns sold in the state safer." The California Assn. of Federal Firearms Licensees opposed the measure. In a letter to Brown last week, the group's president, Brandon Combs, said the "clear intent" of the bill, AB 1964, is to "eliminate even more firearms in common use for lawful purposes from the non-peace officer (i.e., 'regular person') marketplace." Also on Friday, Brown signed a measure to speed up communication between the courts and the state Department of Justice when a person is deemed to be prohibited from possessing a gun. The bill, by Assemblyman K.H. "Katcho" Achadjian (R-San Luis Obispo), requires courts to report to the state Justice Department within one business day when a person becomes barred from having a firearm, either due to certain felony or misdemeanor convictions or for mental health reasons.



Sacramento Bee


California medical fraud included fake spinal screws, lawsuit alleges
Bribed surgeons implanted counterfeit spinal hardware into the backs of potentially thousands of patients as part of a vast scheme overseen by Michael D. Drobot, the former hospital executive who as part of a plea deal admitted to bribing indicted California state Sen. Ron Calderon, according to a new lawsuit. The federal case against Calderon, who has been suspended from the state Senate, includes charges that the Montebello Democrat accepted money to try to preserve workers' compensation rules that helped Drobot. In the years leading up to being indicted for fraud, Drobot was a prolific donor to California Democrats. While Calderon's case remains unresolved, Drobot has struck a plea deal in which he admitted to funneling bribes to Calderon. He also acknowledged overstating the price of medical implants for which he sought reimbursements and paying kickbacks to doctors and marketers who brought patients to Drobot's hospitals.


Orange County Register
Scammed politicos to get back $4 million...


You get swindled, you lose - Pols get swindled, they get paid back


Prominent California politicians swindled of $8 million by Democratic campaign treasurer Kinde Durkee will get back about half that money under a settlement reached this week with Durkee's bank. First California Bank agreed to pay $4 million to the campaigns of California Sen. Dianne Feinstein, Reps. Loretta Sanchez, Linda Sanchez and Susan Davis, as well as state Sen. Lou Correa. Wylie Aitken, one of the attorneys representing the politicians, said the bank was aware that Durkee was illegally transferring money among accounts of state and federal clients. Aitken also alleged the bank knew she was writing checks from the accounts that could not be covered. He said the behavior "should have raised countless red flags to the First California Bank leadership and staff." Durkee, who was sentenced to eight years in prison in 2012 and at that time had less than $100,000 in her liquidated property, leading victims to look to First California. "She obviously looted the accounts and there is no money left. So this (settlement) is a good situation," Aitken said. "It's really the donors who got looted. It's really a victory for people who participated in democracy." Attorneys for First California could not be reached for comment.


San Francisco Chronicle
49ers star to do no jail time for guns, DUI violations


Meanwhile California prisons continue to fill with poor young black men


A Santa Clara County judge Friday sentenced San Francisco 49ers linebacker Aldon Smith to jail time, fines and probation for illegal possession of assault weapons and drunken driving, but the football star will spend no actual time behind bars. Superior Court Judge Daniel Nishigaya ordered Smith to serve 12 days in jail and three years probation - but he was given credit for one day served and will be allowed to serve his sentence on consecutive once-a-week work days starting July 28. This effectively keeps him from serving any jail time. Smith also was sentenced, for the weapons charges, to 235 hours community service, a $2,000 fine and a prohibition on possessing guns or ammunition for three years. Smith, 24, could have received up to four years and four months behind bars, but Santa Clara County Deputy District Attorney Brian Buckelew said he thought the sentence as handed down was fair. Some of the weapons and DUI counts were originally filed as felonies, but Nishigaya reduced them all to misdemeanors.


Sacramento Bee


Cop frenzy...did it lead to hostage's death?
Stockton police describe violent chase that ended with one hostage, two suspects dead
It was a police chase of unprecedented proportions, even for this violence-plagued city. For more than an hour Wednesday afternoon, a growing cavalcade of Stockton police officers pursued a single sport-utility vehicle throughout the streets and highways of northern San Joaquin County, undeterred by what authorities described as a barrage of gunfire from as many as four firearms held by the suspects. The stakes were high. Inside the Ford Explorer were three, then two, then a final hostage held against her will by three suspected bank robbers. According to the police account, dozens of officers and untold bystanders stood at risk as stray rounds pierced homes, parked cars and patrol cruisers. The danger only seemed to grow with every minute. About 67 of them passed before the gunfire ceased and the sirens were silenced, revealing among the worst possible outcomes: The final hostage was dead, along with two fatally injured captors. It is not yet clear when the woman, identified by family and friends in social media as Misty Holt-Singh, was fatally injured or by whom. The fallout from Wednesday's violence continued to reverberate. A stoic police chief defended his officers' actions in a situation that was far from textbook. Off-duty officers were called in, overtime was accruing and backup from neighboring agencies was enlisted after more than two dozen officers involved in the shootings were placed on paid administrative leave. Families and friends mourned. And a community so long besieged by street violence tried to fathom the latest Stockton tragedy.



San Francisco Chronicle


More on Stockton's cop frenzy...


Police "poured return fire into the SUV", bank customer who had been a hostage was killed


Officers swarmed to the bank as the gunmen took three women hostage, two of them bank employees and the third a customer, said Stockton police Chief Eric Jones. Dozens of law enforcement officers joined in the chase as the SUV sped through Stockton, Lodi and Acampo, barreling along Interstate 5, Highway 99 and several neighborhood streets before heading back to Stockton. Bullets hit homes, other cars and at least 14 law-enforcement vehicles. About an hour into the chase, the second bank-employee hostage was thrown or jumped from the vehicle that was traveling around 50 mph, police said. She was not identified and was expected to survive. Minutes later, the SUV was finally disabled after its tires were shot out by officers...police poured return fire into the SUV. The bank customer, who had been taken hostage was killed.


Los Angeles Times


Kashkari v. Schwarzenegger: GOP Clown Show continues


Kashkari criticizes Schwarzenegger, says he 'needed to be loved'
GOP gubernatorial candidate Neel Kashkari typically aims his barbs at incumbent Gov. Jerry Brown, the Democrat he is taking on in the fall. But Thursday, the former U.S.
Treasury official slashed at Arnold Schwarzenegger, the last Republican to hold the state's highest post, as incapable of reforming the state because "he needed to be loved." Asked by an audience member how he would accomplish his goals to reshape the state as governor where Schwarzenegger had failed, Kashkari noted that the movie-star-turned-politician went to war with public employee unions when he tried to get voters to approve four ballot measures in 2005. "He took on the cops, the teachers, the firefighters, all the big unions. And they came out, they locked arms and they just defeated him across the board," Kashkari told hundreds of people gathered at the waterfront Balboa Bay Club in Newport Beach for a self-storage facility owners convention. "Once that happened, Gov. Schwarzenegger had a symptom that so many in Hollywood have — he needed to be loved. And once you need to be loved, you're never going to do really hard things because doing hard things means you're going to make some people mad at you." A representative for Schwarzenegger blasted Kashkari's remarks, saying he doesn't know what he's talking about, and highlighted the first-time candidate's lack of experience.


Jim Miller


Pérez recount prompts frustration, November fears from some Democrats
An email to Democratic donors Thursday urged people to help Betty Yee, the Democrat who narrowly claimed second place in last month's primary for state controller, but who now "is losing valuable fundraising time" because of "an arduous recount." The plea notably came from Hilary Crosby, the controller of the California Democratic Party, on party letterhead. And it never mentions the man seeking the recount, Assemblyman John A. Pérez, a party stalwart and former Assembly speaker. It's the latest sign of impatience with Pérez in some Democratic circles as the controller's recount, now in its sixth day, continues to a third county next week. Some activists worry that the recount will undermine the party's chances in November against Fresno Mayor Ashley Swearengin, a Republican, for an office that historically has been a fall battleground. There also is frustration with Pérez taking full advantage of California law that allows candidates to pay for recounts in places of their choosing. Pérez has sought hand recounts in thousands of precincts where he did particularly well and which, in some counties, had disproportionately large Latino populations as of the most recent census. "I just don't think we can be divided," said Becky Curry, the chairwoman of the Lake County Democratic Party, who earlier this week co-wrote a column in The Sacramento Bee urging Pérez to call off the recount. "I know a lot of people support former Speaker Pérez. But Betty went through the process, and she got the most votes." Pérez supporters dismiss what they call unfair criticism by Yee supporters. Pérez, they note, is doing what Yee or any other candidate would do if they lost by one-hundredth of a percent – 481 votes out of more than 4 million cast in the controller's contest last month. Eric C. Bauman, a vice-chairman of the California Democratic Party, said Pérez critics "need to take a deep breath." "The reality is, he has the right to see if he actually won the race or not," Bauman said of Pérez. "It's unfortunate that some party leaders have said it's over and we're going to push to a conclusion and not letting it come to its rightful end."


Los Angeles Times
Voter fraud alleged in 'Six Californias' petition drive


Opponents file fraud complaint on initiative to split California into six states


Opponents of a proposal to split California into six states lodged a complaint Thursday alleging "several instances" of fraud during the circulation of petitions to put the measure on the 2016 state ballot. In a letter to Secretary of State Debra Bowen, attorneys for One California, a bipartisan group opposing the six-states measure, asked for an investigation into reports that petition circulators had "blatantly misrepresented" the initiative's purpose. The letter cited one instance in which a signature gatherer reportedly told a potential signer that the measure was to oppose the division of California instead describing its true intent, which is to break up the state. In another instance, a signature gatherer is accused of falsely saying the state attorney general supports the "Six Californias" initiative. The complaint letter included a copy of an online news story that contained the allegations of misrepresentation by signature-gatherers. Silicon Valley multimillionaire Timothy Draper earlier this week filed the first of what he said would be 1.3 million petition signatures, more than enough to get the measure on the 2016 state ballot, he said. Neither Draper nor his representatives in the Six Californias campaign could be reached immediately Thursday for comment.


Los Angeles Times


Parking ticket scam...?


Judge calls into question how L.A. handles parking ticket challenges
A Los Angeles Superior Court judge has called into question the way L.A. handles parking tickets, saying city employees should review challenges to tickets instead of outsourcing the task to a private company. City workers issue parking tickets, but Los Angeles hires Xerox to process the citations. Xerox, in turn, uses a subcontractor -- PRWT Services -- to review challenges to the tickets. That initial review is the first step for drivers who want to contest their tickets. The arrangement was challenged in a lawsuit filed by Cody Weiss, whose request for a review and reconsideration of a parking ticket was rejected. Weiss claimed he was wrongly cited for remaining in a space for more than two hours, when he had moved his car during that period. His attorney Caleb Marker said Thursday that Xerox and its subcontractor had an "inherent conflict of interest" between judging challenges and processing paperwork for each case. In the legal complaint, Marker alleged that PRWT workers had roughly three minutes to review each ticket challenge because employees were required to process "20 pieces of correspondence per hour," including initial reviews of ticket challenges. In a tentative decision, Judge James Chalfant did not address Weiss' claim that he was wrongly ticketed. Rather, citing state law, he found that the city improperly passed off ticket reviews to Xerox and its subcontractor. The city must "conduct the initial review, and it may not delegate that task to its processing agency, Xerox," the tentative decision stated. Marker said the tentative ruling means "the city is going to have to change the way it does business." He said Xerox can still handle some parts of parking ticket processing, but the city itself must review challenges to parking citations.


Sacramento Bee


Hideous CHP strategy -- vilify the victim
CHP seizes medical records of woman seen punched
California Highway Patrol investigators have seized the medical records of a woman seen on video being repeatedly punched by one of its officers on the side of a Los Angeles freeway. Chris Arevalo, executive administrator for psychiatric services at Los Angeles County-USC Medical Center, confirmed that the CHP served the search warrant Tuesday for Marlene Pinnock's records. Pinnock's attorney, Caree Harper, said she was notified by Arevalo on Wednesday and told the search warrant was for "property or things that are evidence that tend to show that a felony has been committed or tends to show that a particular person has committed a felony." Harper said the CHP took files that included statements to her doctor about how she was feeling and references to her attorney. She said she was outraged by the violation of doctor-patient privacy and attorney-client privilege. Harper has said she plans to file a federal lawsuit alleging civil rights violations and will hold a news conference Thursday. "She suffered a traumatic head injury," Harper said. "How can you give away files about someone injured ... to the very people who beat her?" The now-viral video shot July 1 by a passing driver shows Pinnock, 51, being repeatedly punched as she's straddled by the officer. The officer, who has 1 1/2 years on the job, hasn't been identified and is on desk duty pending completion of the internal investigation. The incident has drawn outrage from U.S. Rep. Maxine Waters, who called it police brutality and demanded the officer be fired, and civil rights groups including the American Civil Liberties Union of Southern California.


Los Angeles Times




Another day of vicious brutality (and a cover-up) for the LAPD


LAPD investigating officer videotaped punching, kicking female in jail
Los Angeles police officials are investigating a male officer videotaped punching and kicking a female suspect in a jail holding cell, according to two LAPD officials with knowledge of the incident. The altercation occurred in the jail at the LAPD's Van Nuys station in either February or March, according to one of the officials, who requested anonymity because of the ongoing investigation. An investigator reviewed a video of the beating from a security camera that seemed to contradict the officer's account of why he needed to use force on the suspect, the source said. Citing the ongoing investigation, the official declined to detail what the video showed or what the officer claims occurred. The officer delivered multiple kicks and punches until other officers entered the holding cell, according to the official. It was not immediately known whether the woman required medical attention afterward. Word of the investigation comes on the same day that prosecutors announced assault charges against another LAPD officer, who is accused of striking a man repeatedly in the legs with a baton as he was on his knees trying to surrender.


Los Angeles Times


Bush-bot federal judge rules California death penalty unconstitutional


Incompetent state government can't even get executions right


In an indictment of California's death penalty, a federal judge ruled Wednesday that decades-long delays and uncertainty about whether condemned inmates will ever be executed violate the constitution's ban on cruel or unusual punishment. The ruling by U.S. District Judge Cormac J. Carney, an appointee of former President George W. Bush, was unprecedented and likely to further inflame the debate over the state's death penalty. Several prominent judges have excoriated California's death penalty for its dysfunction, but Carney was the first to rule the delays amounted to a constitutional violation and left the system without any legitimate purpose. For decades, California's inmates have argued that the death penalty violates the U.S. Constitution's ban on cruel and unusual punishment, and courts have routinely dismissed the claim. But Carney focused on how the state enforces the death penalty and ordered lawyers to present written arguments on it. California's system, "where so many are sentenced to death but only a random few are actually executed, would offend the most fundamental of constitutional protections — that the government shall not be permitted to arbitrarily inflict the ultimate punishment of death," wrote Carney, who serves in Orange County. Carney noted that more than 900 people have been sentenced to death in California since 1978 but only 13 have been executed.


Sacramento Bee


Jerry Brown puts advisory question on ballot without his signature
Gov. Jerry Brown will allow the placement of an advisory question on the November ballot asking whether Congress should amend the Constitution to overturn the U.S. Supreme Court's controversial Citizens United decision, but he did so only grudgingly. Brown's office announced Wednesday that the Democratic governor would allow legislation placing the question on the ballot to become law without his signature. In a letter to lawmakers the previous day, Brown criticized the Supreme Court's ruling in the landmark campaign finance case but said "we should not make it a habit to clutter our ballots with nonbinding measures as citizens rightfully assume that their votes are meant to have legal effect." Brown's Department of Finance had opposed the legislation, Senate Bill 1272, by Sen. Ted Lieu, D-Torrance, citing the cost of printing and mailing additional ballot pages. He wrote that he was willing to put the measure on the ballot, despite his reservations, "given the Legislature's commitment on this issue."



Sacramento Bee


Investigation says state managers manipulated system, lied, to cover illegal promotion
The State Personnel Board's more aggressive pursuit of hiring shenanigans and promotion miscues in state government may be bearing fruit: A new report says a state personnel officer manipulated the civil service system to promote an unqualified employee and a manager displayed "blatant dishonesty" to mislead an investigator. Although Tyra Gilmer and Monica Rea have transferred from the Department of Fair Employment and Housing, both still face discipline. They could lose their jobs. The investigation released this week follows a January lambasting of the department for promoting Angelina Endsley into a job for which she had neither the education nor experience. Endsley applied for the position believing she was qualified, the State Personnel Board decided, but Fair Employment officials knew better. So the board ordered a deeper investigation to find out who did what and when. It was the first time in memory that a personnel investigation called out a department for acting in bad faith and not merely bad judgment, and a sign that a 2-year-old auditing program is cutting teeth. Administrative Law Judge Bruce Monfross' report says that Gilmer, a personnel officer at the civil rights watchdog department, essentially picked who won a prized discrimination-investigator job by using a candidate list that included Endsley but excluded far more qualified applicants. When questions arose about Endsley's qualifications, Gilmer went to Rea and the department's attorney, Tim Muscat, to get their opinion. She should have checked with personnel experts, the report says.


Los Angeles Times
Billionaire makes final push to bar public access to Martin's Beach


Vinod Khosla kicks neighbors off public beach, tells Coastal Commission to piss off!


A San Mateo County Superior Court judge heard closing arguments Wednesday in the latest battle over access through private land to a beloved beach — one that could lead to the U.S. Supreme Court. Among the questions raised that are likely to be further contested: whether a private property owner can be compelled to provide public beach access just because his predecessor did, and whether the California Coastal Commission is within constitutional bounds when it negotiates for such access in exchange for coastal development permits. The case involves Martin's Beach, south of Half Moon Bay, which for decades was visited by thousands of locals who picnicked, surfed and fished for smelt in its protective cove. The former owners granted beachgoers their only way to the beach by land — via a dirt road — and charged a small fee for parking. But two years after billionaire venture capitalist Vinod Khosla acquired the parcels in 2008 his manager locked the gate, painted over a sign that had beckoned Highway 1 travelers and posted security guards to ward off trespassers. He did so despite being told by county planning officials, the Coastal Commission and a different San Mateo County Superior Court in 2009 that he needed to seek a coastal development permit if any of his actions were to change the "intensity of use" of the water or access to it. The judge in that proceeding also told him he could not challenge the access issue in court until he had sought the permit. The nonprofit Surfrider Foundation sued last year on narrow grounds, contending that Khosla intentionally flouted that administrative process. The foundation is asking that the co-founder of Sun Microsystems known for his alternative energy investments be fined the maximum of $15,000 a day dating back to the October 2010 gate closure — an amount that would total about $20 million.



Mercury News




Crime rampant in Lib-topia


San Jose: Trail attack starts busy 24 hours for police amid mid-year increase in violent crime
A man was hospitalized after likely being stabbed by a hostile group he encountered on a walking trail downtown early Monday, but that was just the start for police. The next 24 hours in the city would see a suspected baseball bat melee -- also downtown -- an armed robbery, an armed home-invasion robbery and a car stop that yielded two suspected felons carrying assault-rifle ammunition and meth and led to the discovery of a storage locker filled with allegedly stolen property. It was categorized as a "busy" span for the San Jose Police Department, said police spokesman Officer Albert Morales. It also comes amid mid-year figures that show an approximately 4 percent increase in violent crime compared with the first six months of 2013. While homicides are down from 24 to 19 through the end of June, that was offset by upticks in robberies -- up 7 percent -- rapes, and aggravated assaults. "That is obviously a cause for concern," Morales said. Property crimes are down 9 percent, but that is tempered by the fact that the city saw a 30-percent spike two years ago; so while an improvement, it could just as easily be viewed as a leveling off from the meteoric rise in 2012.


Sacramento Bee
California adopts $500 criminal penalty for water waste
It will now be considered a criminal act to waste water in California. On Tuesday, amid evidence that existing conservation measures are not working, the State Water Resources Control Board took the unprecedented step of declaring certain types of water waste a criminal infraction similar to a speeding violation. Water use deemed excessive – such as allowing landscape watering to spill into streets, and hosing off sidewalks and driveways – can be subject to fines of $500 per day. Californians as a whole have failed to conserve water during the worst drought in a generation, according to data reviewed by the board at its meeting Tuesday in Sacramento. Residential and business water use in California rose 1 percent in May compared to a three-year average of the same month from 2011 to 2013, according to a recent survey of 276 water agencies. Those agencies represent about two-thirds of all urban water users in the state. That is a long way from the 20 percent conservation target Gov. Jerry Brown set in his emergency drought proclamation in January. Officials acknowledge conservation may have improved since May, as the severity of the drought has come to broader public attention and more water agencies adopted conservation measures. Even so, as a result of these findings and the ongoing drought, the water board unanimously adopted mandatory statewide conservation rules that now apply to every municipal water agency in the state. The measure requires water agencies to impose mandatory restrictions on outdoor watering, according to their existing regulations, if they have not already done so. For agencies that do not have such regulations on their books, the measure requires agencies to limit outdoor watering to two days per week.



Sacramento Bee


UC Davis study finds drought will cost California billions
California's dogged drought will cost the state's economy $2.2 billion and an estimated 17,100 jobs, but consumers will largely be spared higher prices, according to a major study released Tuesday. The pain is not felt equally, experts at the University of California, Davis warn, and there could be more over the horizon as precious groundwater levels fall in what the study calls the "greatest water loss ever seen in California agriculture." "On average, it's not so bad," said Richard Howitt, an emeritus professor of agricultural economics at U.C. Davis, "but in certain parts of the Central Valley, it's extremely bad." Howitt cited, in particular, the "pockets of pain and poverty" in the Tulare Basin in the valley's southern reaches. The overall socioeconomic impacts are "likely to be significantly higher" than those in the state's 2009 drought, analysts say, because water deliveries are lower. Statewide, all told, an estimated 428,000 acres of irrigated cropland have gone out of production, amounting to 5 percent of the state's total. Because growers are diverting scarce water supplies to high-value crops, the analysts say that most of the fallowing has affected feed and other annual crops. Less than 13 percent of the Central Valley's fallowed land had been planted in higher-value crops like nuts, fruits and vegetables.


Sacramento Bee
Tim Draper submits signatures in bid to split California into six states
Tim Draper began submitting signatures Tuesday for his ballot measure to split California into six states, likely destining the initiative, once widely laughed off, for the November 2016 ballot. Draper, a Silicon Valley venture capitalist, said his campaign will deliver 1.3 million signatures to elections offices around the state this week. Slightly more than 800,000 valid voter signatures are needed to qualify for the ballot. Even if its ultimate chances are dim – redrawing state lines would require an act of Congress – the idea stands to remain in public view for at least another two years. The measure would also have some practical implications short of creating new states. If passed, the measure would create a layer of government within each region and would give charter counties more autonomy on tax and development issues. "Nobody took it seriously," Steve Maviglio, a political consultant working against the initiative, said of initial reaction to Draper's initiative. Now, he said, "you've got to." Draper has self-funded his campaign, pouring $4.9 million into the effort so far. Asked if he would fund the campaign himself going forward, Draper said, "Gosh, I hope not." But outside the elections office, when he was asked who would pay the salaries of campaign consultants, Draper said he would "continue to support the campaign."


Sacramento Bee
State watchdog launches review of Sacramento County supervisor
California's political watchdog agency has begun reviewing votes by Sacramento County Supervisor Susan Peters to determine whether she violated state law by approving projects at Mather Field near her commercial property. The state Fair Political Practices Commission launched the review in response to a Sunday article in The Sacramento Bee, said Gary Winuk, chief of the commission's enforcement division. Since becoming a county supervisor in 2005, Peters has voted for dozens of improvements at Mather Field despite having an ownership interest in two office buildings and land at the former air base. The commission should decide within a week whether to open a formal investigation of Peters, Winuk said. She faces a civil fine of up to $5,000 for each violation if regulators determine she has violated the Political Reform Act. Peters has a financial stake in 17 acres of land and two large office buildings across the street from county-operated Mather Airport. Sutter Health, Xerox and the California Emergency Management Agency are tenants in her buildings. As a supervisor, she has approved plans for $75 million in improvements for runways, buildings and technology at the airport, and she has voted to authorize $25 million in funding for streets, drainage and other infrastructure at Mather. The state Emergency Management Agency chose to locate at Mather in part because of the airport, which it uses to fly to disasters across the state, and Peters' property firm uses the airport's "superior facilities" as a selling point in promoting the land to potential buyers. State law assumes that a conflict of interest exists when an elected official owns property within 500 feet of a public project unless no financial gain can be proved.



Sacramento Bee

Susan Peters should have avoided airport conflict

When you're an elected official, you sometimes have to bend over backward to keep the public's trust, especially when it comes to money matters. That brings us to the case of Susan Peters, the Sacramento County supervisor whose support for taxpayer-funded projects at Mather Field have come into question because she has a financial stake in land and office buildings nearby. While interpretation of the conflict-of-interest rules can get complicated, it's awfully difficult to argue that Peters did not receive any discernible benefits from the taxpayer spending at Mather.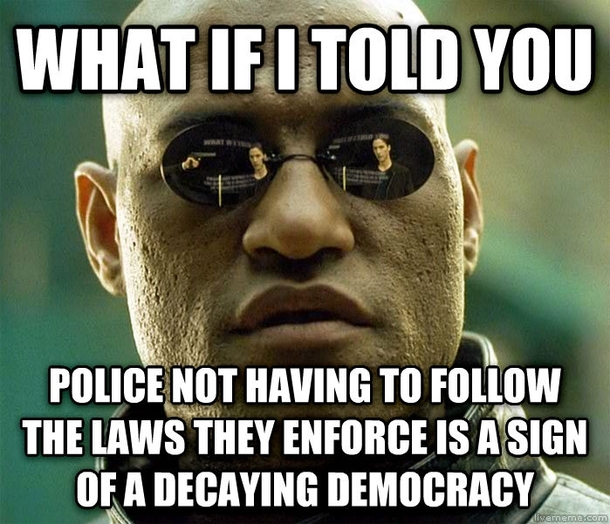 Daily News


Did cop on cell phone run down and kill old man...?


Family of cyclist killed by deputy's car in Calabasas to file suit against Los Angeles County
Lawyers representing the family of cyclist Milton Olin Jr., who was fatally struck by a Los Angeles County sheriff's deputy's patrol car in Calabasas in December, plan to file a lawsuit against the county Wednesday in an effort to uncover information about the incident, attorneys said. Olin, a prominent entertainment industry attorney, was cycling in the same direction as the marked black-and-white in the 22400 block of Mulholland Highway when the car struck him in the bicycle lane about 1:05 p.m. on Dec. 8, according to sheriff's officials. The 65-year-old former Napster executive from Woodland Hills was pronounced dead at the scene, and Deputy Andrew Wood was treated at a hospital for minor injuries. The Sheriff's Department Traffic Services Detail investigated the case and forwarded its findings to the L.A. County District Attorney's Office in May. The D.A.'s Office has yet to make a decision on whether to file charges against Wood. "This accident should have never happened," attorney Bruce Broillet said in a statement. "The negligence of a sheriff's deputy caused this terrible tragedy." Witnesses said the patrol car "failed to negotiate the left curve in the roadway and proceeded straight into the bicycle lane," according to an investigator's report filed in May in Los Angeles Superior Court, adding they did not see any brake lights on the radio car until after they saw Olin's body in the air. "It appears that Deputy Wood may have been distracted by using his cellular telephone or viewing and/or using the mobile digital computer (MDC) in his radio car at the time of the collision," Detective Russell A. Townsley said in an affidavit in support of a search warrant for the cellphone records.


Oakland Tribune


Oakland PD's Quan crash cover-up falling apart...?


In reversal, police can't say if Oakland Mayor Jean Quan used phone during crash
In a sudden reversal, police said Tuesday they were wrong to publicly rule out the possibility that Mayor Jean Quan was on her cellphone at the time of her June car crash. It turned out that investigators were unable to determine if Quan was using her phone, just as they were unable to determine which driver was at fault for the crash. Police said a department spokesman late Friday issued a statement that "ruled out" the use of a cellphone by either driver because he mistakenly referenced a report provided by the officer who responded to the crash rather than the investigators' report. "We're accepting (this mistake); we're owning it," police spokeswoman Johnna Watson said. "We all understand and agree that when you go into the report, the investigator determines that he was unable to determine if the cellphone was used." Officer Frank Bonifacio sent out the incorrect statement Friday. The June 8 crash at the intersection of 26th and Market streets generated a lot of negative attention for the mayor because it came less than a week after television reports showing her using her cellphone while driving. The other driver, Lakisha Lovely, told police in writing the accident occurred at approximately 5:32 p.m. Her stepson, who was in the car with her, told police 5:30 p.m. Phone records show Quan made calls at 5:29 p.m. and 5:31 p.m. She originally said the accident occurred at about 5:30 p.m. But she crossed out that time in her written statement and changed it to 5:25 p.m. -- three minutes after she used her phone to access the Internet.


Orange County Register


Another lie from the police...


Full $1 million Dorner reward won't be paid


L.A. isn't making good on pledge...neither are police unions


The entire $1 million reward offered for the capture of fugitive homicide suspect Christopher Dorner will not be paid out because some donors canceled their pledges when the terms – arrest and conviction – were not met, the Los Angeles mayor's office said. That was disappointing news to the recipients – all Inland residents at the time the reward was posted in February 2013 – who said the city had promised to make up the difference and pay the full $1 million. Instead, about $886,000 was paid out, according to the city. Vicki Curry, spokeswoman for Los Angeles Mayor Eric Garcetti, said Garcetti pressed those donors this year for their money. Among them, the city of Riverside had offered $100,000, the Peace Officers Research Association of California had committed $50,000 and the Los Angeles Police Protective League had put up an undisclosed amount.


Daily News


Now the government can send you to the Cuckoo's Nest


Los Angeles County approves court-ordered mental health care
A law that allows court-ordered outpatient care for those with severe mental illnesses was adopted Tuesday by the Los Angeles County Board of Supervisors. The 4-0 vote, with Supervisor Don Knabe absent, now means the county's Department of Mental Health can move forward with an assisted outpatient treatment program and conduct community outreach to identify chronic mentally ill individuals in need of treatment. The vote also approves funding for more slots in existing mental health treatment programs. About $10 million in state mental health and federal funds will be used to expand the program. But opponents of the law have raised concerns about civil liberty violations among those who are most vulnerable, while those in support have said there are cost savings to the program.


Sacramento Bee
CHP boss calls for more training in wake of beating
Feckless Commissioner Joseph Farrow continues to defend brutal, sadistic, psychopath cop
California's Highway Patrol officers need far more training on how to handle mentally ill citizens, the department's top officer said Monday. "The need for more (training) has been exposed," CHP Commissioner Joseph Farrow said in an interview with The Sacramento Bee's editorial board. His remarks came two weeks after a unnamed officer was captured on video repeatedly striking a 51-year-old woman by the side of a Southern California freeway. A passerby's recording of the incident went viral and drew comparisons the 1991 Rodney King beating. A number of civil rights groups and Rep. Maxine Waters have accused the unnamed patrolman of using excessive force on an African-American person who may have been confused or mentally ill. Minnie Hadley-Hempstead, president of the Los Angeles branch of NAACP, said she doubted inadequate training contributed to the confrontation between the officer and Marlene Pinnock, who was walking barefoot and reportedly veering in and out of traffic on Interstate 10 before the confrontation. "Some things you can't train," Hadley-Hempstead said Monday afternoon. "The officer seemed so comfortable beating that lady. It sickens my soul." The patrolman in the video had received 12 total hours of training related to dealing with mentally ill people, Farrow said, including six cadet academy hours mandated by a commission that sets California's peace officer training standards. The academy runs 1,000 hours. All CHP officers took another six hours of training between July 1, 2013 and June 30 as part of a departmentwide refresher on the subject. The officer in the video took his refresher training "in April or May," said Farrow, who wants to increase training for handling mentally ill contacts to 40 hours for the department's 7,300 uniformed employees. The NAACP and other groups are skeptical that the CHP can police itself and have called for an independent investigation. "(The officer) has done a disservice to the Highway Patrol, to black women and to people in general," Hadley-Hempstead said. "That day should have been his last day as a Highway Patrol officer."



Oakland Tribune


Six Californias measure seems headed for 2016 ballot
Once easily mistaken for political satire, venture capitalist Tim Draper's "Six Californias" ballot measure to tear the Golden State asunder seems bound for the November 2016 ballot. While it's sure to become fodder for late-night talk show hosts, the measure still faces tremendous hurdles, not the least of which is money: Draper so far is the only contributor. And even if California voters approve the measure, splitting the state still would require action by Congress.


Daily News


Cops continue to shake-down taxpayers...


Los Angeles considers next step after rejected LAPD contract
With the overwhelming rejection of the proposed one-year contract offered to Los Angeles Police Department officers this past weekend, city officials Monday were trying to determine the next step to take in new negotiations with the Los Angeles Police Protective League, as well as determine the impact of those continuing talks on other unions. Aides to Mayor Eric Garcetti has said his goal is to have a contract he considers "fiscally responsible," though he would not comment further on the issue. The Executive Employee Relations Committee, which determines the city's bargaining position, will meet when the City Council returns from its recess to determine what it can bring to additional discussions. City Council President Herb Wesson issued a statement that he is prepared to keep negotiating with the Protective League when the union is ready to get back to the table. The initial proposal called for no salary increase but the start of cash payouts for overtime. City leaders had hoped the plan to compensate for overtime retroactively and authorize $70 million in overtime this year would offset the rank-and-file's desire for a pay raise. But Protective League President Tyler Izen said the lack of any raise was a deal breaker for the officers. "The city absolutely refused to provide any cost-of-living adjustment," he said. "I mean, that was it. Our members have sacrificed for five years now. "They just think that when times were tough, they sacrificed, and now times are getting better, and we believe, rightfully so, that we're entitled to see some change in that."


Orange County Register
Prominent Orange County lawyer charged in blackmail attempt of Saudi sheikh


Joseph Cavallo, convicted in 2007 for his part in a bail bonds scheme, is back in court in Los Angeles County


Orange County attorney Joseph Cavallo, once part of former sheriff Mike Carona's inner circle and convicted in a 2007 bail scam, is in trouble again. Cavallo, Irvine attorney Emanuel Hudson and German national Leyla Ors are accused in Los Angeles County of attempting to blackmail one of the wealthiest men in Saudi Arabia, Sheikh Monsur Albalwi. Cavallo, 58, Hudson, 58, and Ors, 33, are charged with attempted extortion, conspiracy to commit extortion, conspiracy to receive a bribe and conspiracy to obstruct justice. In addition, Ors is charged with one count of offering to receive a bribe by a witness. If convicted, the defendants could each face up to four years in state prison. The charges against Cavallo come more than three years after he won back his ability to practice law following the bail scam – in which he illegally used bail agents to drum up business for his law firm. Cavallo first earned notoriety as a legal confidante to Carona, who is in federal prison on a charge of jury tampering.


Los Angeles Times


Citigroup to pay $7 billion to settle subprime mortgage investigation
Giveback represents merely a small fraction of what they were able to suck out of the pockets of consumers
Citigroup Inc. said Monday it has agreed to pay $7 billion to settle federal and state investigations into the sale of defective mortgage investments during the subprime housing boom. California is among several states that will share in the settlement, one of the largest to come from probes into the role of Wall Street banks in helping trigger the 2008 financial crisis. Citi will pay California $102.7 million to offset losses of its public pension funds on mortgage bonds purchased from Citi and its affiliates. Atty. Gen. Kamala Harris' office said California also is guaranteed at least $90 million in consumer relief, the most of any state. Citigroup, the nation's third-largest bank by assets, said it would pay $4.5 billion in fines and $2.5 billion in consumer relief. The consumer relief will come from principal reductions and other assistance for struggling borrowers as well as financing the bank will provide for building and preserving affordable rental housing, Citigroup said.


NPR


Internet Companies Want More Influence In California Legislature
The Internet has come a long way from the days of dial-up connections. Online companies now make up a significant portion of the global economy. And Internet businesses are also the focus of an increasing amount of legislation. Now those companies say they want a voice in how that legislation is written. Old and new ways of living clashed at the California Capitol this legislative session. Drivers from the Internet based ride-sharing companies Uber and Lyft flooded a committee hearing to protest proposed regulations for their industry. Traditional taxi drivers gathered to support the tougher rules. Senator Alex Padilla noted the discussion was one that wouldn't have happened a few years ago. "The wonderful challenge that we have on complex issues like this is, in large part, driven by technology and innovation and things that 50 years ago people wouldn't have imagined, forcing important public policy questions," he says. Those policy questions are being debated more frequently and Robert Callahan wants to have a role in answering them. Callahan is the Executive Director of the California branch of The Internet Association. That's a relatively new lobbying group that represents many large Internet companies such as Google, Amazon, Facebook, eBay, Twitter, Yahoo, Yelp, Uber and Lyft. The Association lobbies on issues at the federal level in Washington DC and just opened a California office, its only state branch. Callahan says there's plenty to work on.


Los Angeles Times
L.A. teachers union leader Caputo-Pearl links activism to strike
The new leader of the Los Angeles teachers union signaled a more militant stance toward the school district, including the possibility of a strike, at a national teachers union convention held downtown this weekend. Alex Caputo-Pearl, who took office July 1, characterized a work stoppage as a potentially effective part of broader social action to benefit students as well as their instructors. His remarks drew cheers at the weekend convention of the American Federation of Teachers; in an interview, L.A. schools Supt. John Deasy also sought to reach teachers, urging them to agree to terms similar to those achieved by other employee unions in the nation's second-largest school system. Caputo-Pearl, 45, spoke at a Saturday-night panel with other teachers union leaders, including Michael Mulgrew from New York City and Karen Lewis from Chicago. Lewis, who sat to the right of Caputo-Pearl, led Chicago teachers on a 2012 strike, an experience for which she was celebrated at the convention. The new L.A. union leader framed his remarks around defining "social movement unionism," which he said is "explicit about fighting for racial and social justice. It's explicit in fighting against privatization. It's explicit in taking people on who need to be taken on, including a lot of Democrats." He added: "It's a unionism that is willing to strike. It's a unionism that is willing to build to a strike and strike if that's what we need to do." Caputo-Pearl added that he'd already advised members by letter to begin putting aside savings for a possible strike. He also announced a major internal reorganization within United Teachers Los Angeles and signaled his intention to seek higher member dues to make the union a more effective political force. UTLA is seeking a 17.6% raise over "multiple years."


Los Angeles Times


Cops to Garcetti: Bad cops stay, and give us more money!


L.A. police officers vote to reject one-year contract extension
Voicing their frustration over issues surrounding pay and discipline, Los Angeles police officers have rejected a proposed one-year contract extension that avoided raises for most workers. Officials with the Police Protective League, the union that represents 9,900 rank-and-file cops, said Saturday that a majority of those who cast ballots over the last week voted against the contract, which had been reached with Mayor Eric Garcetti and city negotiators. Union officials declined to release the vote tally. "There is a deep-seated frustration and anger among the officers caused by their low pay, working conditions, a disciplinary system that is viewed as biased and unfair, and their perception that management is unreceptive to their problems," union President Tyler Izen said in a statement. Union officials spent the last week trying to sell the contract to police officers in a series of closed-door meetings. But it was a tough sell. The agreement dramatically hiked the amount of cash available to pay officers for overtime, from $15 million last year to $70 million starting July 1, but gave no raises to most officers.


Dan Walters


California gains in economic rankings, but it's a mixed bag
Were California a nation, we learned last week, its $2.2 trillion economy could claim eighth place in international economic standings, having bypassed Italy and Russia in the last year. The news symbolizes to many, particularly those in politics, that California has completely weathered the worst recession since the Great Depression and is once again leading the nation, if not the world, in economic progress. That interpretation, however, does not comport with the decidedly mixed bag of what's really happening in our economy. For one thing, California leaped over Italy and Russia – and may be poised to rise another notch or two – not so much because of outstanding growth in the state's output of goods and services, but because its rivals' economies have been sputtering. We have not produced enough jobs to cover labor force growth during the last half-decade, too many new jobs are low-paying or part-time, and our jobless rate is still the nation's fifth-highest. Moreover, our recovery has been very spotty, concentrated in a few regions – the San Francisco Bay Area, most obviously – with booming technology sectors. Inland California continues to feel the recession's effects with double-digit unemployment rates common, topped by 21 percent in Imperial County.


Dan Morain


Billionaire Tom Steyer is becoming the liberal who conservatives love to hate
You might think last week didn't start out happy for Tom Steyer, the San Francisco billionaire who is spending his money and time trying to save the earth by fighting climate change. The front page of the Monday New York Times described Steyer in so many words as being a hypocrite for having run a hedge fund that "pumped hundreds of millions of dollars into companies that operate coal mines and coal-fire power plants," including an especially nasty 4,000-acre Australian coal mine. It didn't get much better the next day when a Wall Street Journal columnist piled on with an opening line that read: "Tom Steyer ruined the planet before he offered to save it." Investors Business Daily and newspapers in Montana chimed in, too, alleging he essentially is buying off Senate Majority Leader Harry Reid and other politicians by opening his checkbook wide to help Democrats who, like Steyer, are convinced of the threat of climate change. To bring about political change, Steyer is employing that old-fashioned red-blooded billionaire technique of spending money. Although a budget of $100 million has been widely reported, Steyer won't specify how much he intends to spend to elect climate-change allies this year, except to say he has not met a political consultant who knows how to spell the word "budget."


Los Angeles Times
Ted Lieu wants Fox News host to resign over 'xenophobic' remarks
Democratic state Sen. Ted Lieu of Torrance called on Fox News host Bob Beckel to resign Saturday after he said on the air Thursday that "Chinamen" are the single biggest threat to national security. During an episode of the "The Five," Beckel said: "As usual, we bring them over here and teach a bunch of Chinamen -- Chinese people -- how to do computers and then they go back to China and hack into us." "We should all be alarmed by the racist, xenophobic comments by Fox News host Bob Beckel," Lieu said in a statement Saturday. "His comments have no place in America, and this is at least the second time he has used racial slurs. He must resign immediately." Beckel was commenting on a New York Times article that said Chinese hackers broke into the computer networks of a U.S. government agency that houses the personal information of all federal employees. This is not the first time Beckel has caused a stir with his remarks about race. Last year he said on the show that once after he went swimming, his "eyes blew up" and "it made me look Oriental."



Los Angeles Times


LAUSD asks judge to OK teacher abuse settlement after family balks
The Los Angeles Unified School District on Friday requested that a judge approve a settlement agreement with the family of a student who alleged that he was molested by a onetime Telfair Elementary School teacher. District officials contend that they had reached a settlement in the case involving Paul Chapel III, a former third-grade teacher, but that the family walked away from the pact following the conclusion of two other related claims. Attorney Thomas Cifarelli, who represents the boy and two other students who also had settled claims, said the mother changed her mind after learning the scope of the case. He said that she no longer felt that the agreement was appropriate. "The settlement is not in the best interests of the child," he said. "They [L.A. Unified] are now trying to force the mother to accept that settlement and we are very confident that they won't succeed." Neither Cifarelli, nor the district, would disclose the amount of the settlement. A hearing was scheduled for Monday.


Oakland Tribune


Lib-topia a disease cesspool for the poor


California's whooping cough epidemic: still no end in sight
California health officials on Friday reported 835 more whooping cough cases in the last two weeks, for a total of 5,393 since Jan. 1 -- and there's little sign of the epidemic abating. The whooping cough epidemic is now more than double the 2,532 cases recorded for all of 2013, and so far this year has claimed the lives of three infants. Overall whooping cough, or pertussis, rates are highest for babies under 1 year old, followed by adolescents and teens from 10 to 17 years old, with the peak age at 15 years old, according to the report issued Friday. Several Bay Area county health department officials say teenagers in their regions continue to be hardest hit. Dr. George Han, Santa Clara County's deputy health officer, confirmed the majority of the county's pertussis cases involve teenagers. Infants, especially under 6 months, however, remain most at risk for serious complications, hospitalization and death, Han said. As a result, both state and local efforts this year have been focused on vaccinating pregnant women in their third trimester, as they can pass that immunity to their unborn babies, protecting them until they can be vaccinated. "This underscores the need to vaccinate all infants, pregnant women and family members who live with infants, including preteens and teenagers," said Han.



Sacramento Bee


Immigration tragedy means a free vacation for Sacramento pols...
California lawmakers traveling to Central America next week
As politicians wrangle over how to handle the flow of Central American children arriving in U.S. border states, six California lawmakers have announced they will travel to El Salvador and Guatemala on Monday to meet with officials about the situation. The California delegation includes two senators and four assemblymen, all Democrats: Senate President Pro Tem Darrell Steinberg of Sacramento, Sen. Ellen Corbett of San Leandro and Assemblymen Jose Medina of Riverside, Henry T. Perea of Fresno, V. Manuel Pérez of Coachella and Luis Alejo of Watsonville. The meetings with Salvadoran and Guatamalan officials will cover subjects including immigration, trade and port security, says a statement about the trip from Steinberg's office. Travel expenses will be covered by a combination of the host governments and the legislators making the trip, Steinberg's statement says, with the hosts paying for some transportation, security and interpreters, and lawmakers paying for their plane tickets and hotel rooms. Legislators can decide individually if they want to use campaign accounts or personal funds to pay for their portion, said Steinberg spokesman Rhys Williams. No lobbyists are participating in the trip, he said.


Sacramento Bee




To no one's surprise, another dirty cop


Decorated Placer sheriff's deputy faces charges of sex with girl, 17
A decorated Placer County sheriff's deputy has been arrested on suspicion of having sex with a teen who was volunteering at his department, according to authorities. Deputy Ken Skogen, a seven-year veteran most recently assigned to patrol, was arrested Thursday on suspicion of four felony counts, including unlawful sex with a minor and oral copulation with a minor, according to the District Attorney's Office. Skogen, 35, is suspected of having a sexual relationship in 2011 with a 17-year-old girl who was a volunteer at the time with the Placer County Sheriff's Office. The investigation that led to Skogen's arrest began after another deputy alleged to sheriff's officials that Skogen had been involved in an inappropriate relationship with the victim, prosecutors said. Because the deputies and the teen worked at the same place, the Sheriff's Office asked the District Attorney's Office to investigate the allegations. That investigation led to the charges against Skogen.


Los Angeles Times


Racist cops cost UCLA a half-a-million...


UCLA to pay $500,000 settlement in judge's police brutality claim
UCLA has agreed to pay $500,000, including $350,000 in scholarships, to settle a claim by a prominent African American judge over alleged mistreatment and racial profiling by campus police during a traffic stop last year, officials announced Friday. Los Angeles County Superior Court Judge David S. Cunningham, who is a former president of the Los Angeles Police Commission, and his attorney will receive $150,000 and an additional $350,000 will establish a scholarship fund named after Cunningham and administered by the UCLA Black Alumni Association for undergraduate or law students, according to a statement from both sides in the dispute. In addition, UCLA pledged to improve training for police on diversity and to hold a one-day community forum about relations between police and the public, including racial profiling. The judge in January filed a $10-million claim against UCLA for excessive force and racial profiling, alleging that he was "shaken, battered and bruised" in the Nov. 23, 2013 traffic stop in Westwood. He said that the officers stopped him seconds after he left a LA Fitness gym, shoved him against his car, handcuffed him and locked him in the back seat of a police cruiser until a black sergeant arrived. He alleges that the only explanation for the conduct was "his African American race," and that he was not even close to university property. UCLA spokesman Steve Ritea said that campus officials would not be able to comment beyond the formal statement.


Oakland Tribune


Yacking pol smashed into citizen, crooked cops give her a pass


Oakland: Police say Mayor Jean Quan not on phone during crash
Police investigators have determined that Mayor Jean Quan was not using her cellphone at the time of a car crash last month. Investigators also said they were unable to determine whether Quan or the other motorist had run a red light that led to the collision, according to the report released Friday afternoon. The June 8 crash at the intersection of 26th and Market streets had generated a lot of attention because it came less than a week after television reports showed Quan using her cellphone while driving. Although several people told reporters that they saw the accident, the police report referenced only one witness. The witness told officers that Quan had the green light, but refused to sign a written statement because "she was in fear of retaliation," according to the report. Police spokesman Frank Bonafacio said in a prepared statement that police could not assign blame for the crash because of "conflicting accounts." Charles Kelly, who is representing the other motorist, Lakisha Lovely, said police failed to provide him a copy of the report Friday. In her statement to police Lovely wrote that she and Quan "exchanged information" after the crash and that Quan was on her phone at the time of the accident. Phone records of Quan's city-issued phone show she made calls at 5:16 p.m. and then again at 5:31 p.m., 5:36 p.m. and 5:37 p.m. Records also show she accessed the Internet at 5:22 p.m.


Sacramento Bee
Jerry Brown calls border-crossing controversy a 'human tragedy'
In his first public remarks about recent border crossings by young immigrants into the United States, Gov. Jerry Brown on Friday called children fleeing violence in Central America a "human tragedy" and accused critics of exploiting the situation for political gain. "It's very easy to take a problem that is difficult and start pointing fingers," the Democratic governor told an American Federation of Teachers convention in Los Angeles. "Wait a minute. We've got a human tragedy here. We've got kids whose throats are being slashed in El Salvador and Honduras and Guatemala." Brown said nothing specific about management of the influx of immigrants or the controversy surrounding their arrival, urging only a bipartisan effort to address the broader immigration issue. The prospect of comprehensive immigration changes has stalled for years in Washington. "We've got a problem, and the only way we solve it is if Republicans and Democrats, if congressmen and congresswomen, work with the president to deal with a very difficult problem," Brown said. "It's a human problem, not a problem for the next politician jumping on board to get himself ahead." Brown's remarks came two days after a California assemblywoman representing Murrieta, a flashpoint for protests and busloads of immigrants passing through, urged the governor to come to her district and outline a plan.


Union-Tribune
San Diego utility gets OK to fly drones
San Diego Gas & Electric has been cleared to begin testing small drones in sparsely populated areas of East County to help survey remote sections of the power grid for outages and wildfires. The subsidiary of Sempra Energy said Friday that it was the first utility in the country to receive approval for testing and pilot training for the technology from the U.S. Federal Aviation Administration. The test aircraft weigh less than a pound and measure 16 inches across, with four horizontal propellers pointed skyward. A mounted camera can be used to inspect electrical equipment and relay live images, helping alert utility crews to necessary repairs. Other industries, from railroads to retailers, envision using drones to help with delivering packages, monitoring construction projects or survey crops. But many uses are on hold while commercial regulations are drawn up by air safety regulators.


Los Angeles Times
Investigation urged after Latino caucus rejects Republican lawmaker
Shortly after he was elected, state Assemblyman Rocky Chavez took what he said was a natural step and asked to join the California Latino Legislative Caucus. The Oceanside Republican said his request last year was at first met with silence. "When I didn't get a response, I asked what the deal was and they said that I wouldn't be allowed in," Chavez said. "They do not allow Republicans to be part of the group." That rejection has sparked debate in and out of the Legislature about the diversity of opinion in Latino politics and whether taxpayers should be supporting legislative caucuses that have a partisan agenda. The discussion comes at a time when the 24-member Latino Legislative Caucus has become a major force in the Capitol, racking up a series of victories, including approval of new laws providing driver's licenses and college scholarships for immigrants who are in the country illegally. Sen. Joel Anderson (R-Alpine) has asked the state attorney general to investigate the group and its membership policies. "The name Latino Caucus is intentionally misleading, because it implies equal access for all Latino legislators," Anderson said. "Using taxpayer-sourced, public funds to deny them their voice is wrong."


Dan Walters


Bowen has a chance to step up, end two terms on a higher note
When candidates for California secretary of state debated last April, all of them – two Democrats, one Republican and one independent – agreed on one thing: The agency needs a shake-up. The candidates implied that Debra Bowen, who was elected in 2006 on a pledge to modernize the office and is being forced out now by term limits, has been a lackluster steward. Their comments reflected wider criticism of laggard business filing and campaign finance reporting operations, and Bowen's reluctance to seek much-needed reforms. The Nov. 4 election is threatening to become a logistical disaster that will further alienate voters. Bowen should step up – perhaps even seek emergency legislation – but so far has been a somewhat passive figure.


Oakland Tribune
California Public Utilities Commission OKs safety policy amid storm of criticism
After years of scathing criticism over failures to make sure PG&E natural gas pipelines don't blow up and passengers can get out of burning limousines, a state agency on Thursday adopted a "safety-first" policy. The California Public Utilities Commission's new "safety policy statement" lacks specifics but is intended to create accountability and "oversight of safety in the industries we regulate," said its author, Commissioner Michael Picker on Thursday. The commission lacks "cohesion and clarity" in how it protects the public. PUC critics were immediately skeptical Thursday, recalling the 2010 San Bruno pipeline explosion in which eight people died and the deaths of five nurses last year in limousine fire on the San Mateo Bridge. State Sen. Jerry Hill, D-San Mateo, said he doubted the PUC's ability to follow through. "Finally, nearly four years after eight people were killed and 38 homes destroyed in San Bruno, (PUC President) Michael Peevey's Commission voted to have a safety policy," he said in a news release.


Steven Greenhut


If Uber is unsafe, then so are taxicabs
Taxi industry's anti-ride-share stance is about protectionism
A search of "taxi" and "car crashes" will reveal a long list of troubling news stories. In San Francisco last year, an Ohio couple died after a cab with bad brakes slammed into a concrete pillar. A year earlier there, a taxi driver who caused a deadly crash was identified as a man convicted in a notorious murder case, yet he passed the background checks. Normally, I would say this, sadly, is part of life. Driving is an inherently dangerous activity and despite a litany of state and local taxicab, driving, insurance and other regulations, there's no way to make the world perfectly safe. But now my conclusion is different: The only solution to the taxi-safety problem is to ban all taxicabs from the roadways. Where did I come to such an outrageous (and admittedly tongue-in-cheek) idea? From the taxicab industry itself.


Press Democrat


"There's no choice for the Latino community...people are scared for their children's lives"
Vocal crowd protests Lopez decision
Dozens of people outraged over Sonoma County District Attorney Jill Ravitch's move not to pursue criminal charges against the sheriff's deputy who shot and killed 13-year-old Andy Lopez condemned the decision in a demonstration outside her office Tuesday. Protesters gathered at the front steps of the county courthouse to once more call for the arrest of Deputy Erick Gelhaus, who fatally shot Lopez Oct. 22 after reportedly mistaking the airsoft BB gun he was carrying for an assault rifle. A day after Ravitch made her announcement that she would not to press charges against Gelhaus, the nearly two hour rally Tuesday drew a crowd of a hundred people. Another rally is scheduled for 1 p.m. Saturday at the Old Courthouse Square in Santa Rosa. Activists from throughout the Bay Area are expected to attend.


Sacramento Bee


Protest erupts after psycho-deputy cleared in boy's death
Protesters on Tuesday denounced a Northern California prosecutor's decision not to file criminal charges against a sheriff's deputy who fatally shot a 13-year-old boy after mistaking the teen's pellet gun for an assault rifle. Dozens of demonstrators rallied Tuesday outside the
Sonoma County District Attorney's office, chanting "Justice for Andy Lopez" and wearing T-shirts with the eighth grader's image. District Attorney Jill Ravitch announced Monday that her office cleared Deputy Erick Gelhaus of any criminal responsibility for shooting Lopez on Oct. 22 as the eighth-grader walked near his home in Santa Rosa. Gelhaus fired multiple rounds in response to what he believed was an imminent threat of death, Ravitch said at a news conference. She displayed photographs of the pellet gun found next to Lopez and a real assault rifle to highlight similarities in appearance. Lopez's death have aggravated racial tensions in his mostly Latino neighborhood in the city of about 170,000 people north of San Francisco and led to large demonstrations to protest police brutality. "Jill Ravitch essentially shirked her responsibility and provided all excuses possible for someone like Erick Gelhaus to get away with indiscriminate murder," said Ramon Cairo, a Santa Rosa resident who attended Tuesday's rally.



Sacramento Bee




"I might be persuaded that … the pensions can be adjusted"


Judge suggests Stockton worker pensions could be reduced in city's bankruptcy case
Government pensions were once considered untouchable, ironclad, off limits even if the employer went bankrupt. On Tuesday, a federal bankruptcy judge in Sacramento inched closer to changing all that. Commenting during a hearing on Stockton's bankruptcy case, U.S. Bankruptcy Judge Christopher Klein suggested that employees and retirees could have their pensions reduced to facilitate the city's financial reorganization. Klein said. The judge stressed he hasn't made a ruling yet, and said "I've been sharing with you my thinking." Nonetheless, his remarks could have broad implications for public pensions and bankruptcy law in California and beyond.


San Francisco Chronicle


What does your label say???


Legislature's support for bills marks gay, transgender gains
Christopher Lee was a man. He lived as a man, his driver's license and other documents said he was a man. But, when the co-founder of the San Francisco Transgender Film Festival committed suicide in 2012, his grief-stricken friends were dismayed to learn his death certificate listed him by his anatomical gender, a woman. "We were told the coroner bases it entirely on genitalia," said Chino Scott-Chung, Lee's best friend and co-executor of his estate. "I was shocked. I told them he was a man and lived his life as a man and there was documentation. They said there was nothing they could do about it." Transgender advocates are hoping a bill sailing through the California Legislature will ensure funeral directors and coroners take more than anatomy into consideration when determining what gender to list for transgender people. "We're calling this the Respect After Death Act," said Sasha Buchert, staff attorney for the Transgender Law Center. "Too often, when folks have passed who identify as transgender, their gender identity markers are often mislabeled on death certificates. That has real consequences on the memory of that individual."


CBS
Oakland Civil Rights Lawyer John Burris To Represent Woman Beaten By CHP Officer
Oakland civil rights attorney John Burris has joined the legal team representing a woman who was repeatedly punched by a California Highway Patrol officer while she was pinned down on the side of a Los Angeles freeway. The incident was captured on video last Tuesday by a passing motorist and shared with a number of media outlets. The woman, identified as 51-year-old Marlene Pinnock, is seen on the video walking along the shoulder of Interstate 10 when a male CHP officer catches up to her, tosses her to the ground and punches her in the head and face as she is pinned down. "Her rights were violated in the a most egregious way … appropriate legal action will be taken soon," Burris said in a press conference Sunday evening. The video shows the woman struggling and trying to sit up while the officer punches her in the face and head until an off-duty law enforcement officer appears and helps him handcuff her. Passing driver David Diaz recorded the Tuesday incident and provided it to media outlets including The Associated Press. He told the AP in a phone interview Friday that he arrived as the woman was walking off the freeway. He said she turned around only after the officer shouted something to her. "He agitated the situation more than helped it," said Diaz, who started filming soon after. Los Angeles attorney Caree Harper said the woman's family wants authorities held accountable for "beating a great-grandmother in broad daylight." She declined to disclose the woman's name or answer questions about what the woman was doing along the edge of one of the city's busiest freeways. "We want the focus to be what he was doing to her, not what she was doing" prior to the confrontation, said Harper, who said she is representing the family. "She was getting beat like an animal. No one should ever be beat like that." The officer is on administrative leave while the patrol investigates. He has not been identified.


Los Angeles Times




Officers apparently need training in order to understand you don't beat up woman? WTF??


Freeway incident raises questions on how police interact with public
She was known as a sweet, friendly presence by some who lived in a homeless encampment beneath an overpass where the 10 Freeway crosses La Brea Avenue. She had been arrested several times on suspicion of minor offenses in that same Mid-City neighborhood. On July 1, she ventured onto the 10 Freeway, barefoot, carrying a purse and veering into lanes of traffic. A California Highway Patrol officer arrived on the scene and tried to get her off the freeway shoulder. What happened next has generated investigations, outrage and unanswered questions. One of those motorists shot a cell phone video showing the officer repeatedly punching the 51-year-old as her purse rested on the ground beside her. To some experts, the incident was tragically familiar. The incident, they say, speaks to the ever-evolving, uneven and imperfect encounters that take place daily between law enforcement officers and people in crisis. On the video, the officer can be seen attempting to hold her arm. Pinnock appeared to try to twist away from him. At that point, the officer took her to the ground and began hitting her with his black-gloved fists, as she covered her head with her arms. After a matter of seconds, an off-duty officer helped subdue Pinnock, but not before the first officer landed at least nine blows. Damon Taylor, 41, said he has known Pinnock for almost two decades and described her as caring and sweet. "She won't do anything to harm anybody," he said. John Burris, one of the Pinnock family attorneys, said Monday he didn't know why she was on the freeway but that the CHP's officers punches were clearly excessive. He said he didn't know much about Pinnock's mental history, adding that should be irrelevant to the way she was treated.


Los Angeles Times




Killer cop who gunned down teen back on the streets


Hideous D.A.: Sonoma deputy who shot, killed unarmed 13-year-old will not be charged
A Northern California sheriff's deputy who shot and killed an unarmed 13-year-old Santa Rosa boy will not face charges. Sonoma County Dist. Atty. Jill Ravitch said Monday that Deputy Erick Gelhaus shot Andy Lopez as a response to what "he honestly and reasonably believed was an imminent threat of death or serious bodily injury to himself or others." Lopez's family later issued a statement, saying relatives were left feeling "as though Andy had been killed again today." "This cowardly political decision sends the tacit message that law enforcement officials who use excessive force in Sonoma County will not suffer meaningful consequences and, instead, will enjoy immunity from local prosecution," the family wrote in the statement, published by NBC Bay Area. The shooting occurred in a residential neighborhood in October 2013. One other deputy was present. They were on patrol when they saw Lopez from the back walking with the BB gun, a replica of an assault weapon. A federal civil rights lawsuit filed by Lopez's parents in November said Gelhaus did not identify himself and ordered Lopez to drop the gun only once. Police said Gelhaus fired eight rounds. A Facebook page titled "Justice for Andy Lopez" announced a demonstration against the district attorney's decision Monday afternoon.



Mercury News


California, other states look to gun seizure law after mass killings
As state officials across the country grapple with how to prevent mass killings like the ones at Sandy Hook Elementary School in Newtown and near the University of California, Santa Barbara, some are turning to a gun seizure law pioneered in Connecticut 15 years ago. Connecticut's law allows judges to order guns temporarily seized after police present evidence that a person is a danger to themselves or others. A court hearing must be held within 14 days to determine whether to return the guns or authorize the state to hold them for up to a year. The 1999 law, the first of its kind in the country, was in response to the 1998 killings of four managers at the Connecticut Lottery headquarters by a disgruntled employee with a history of psychiatric problems. Indiana is the only other state that has such a law, passed in 2005 after an Indianapolis police officer was shot to death by a mentally ill man. California and New Jersey lawmakers are now considering similar statutes, both proposed in the wake of the killings of six people and wounding of 13 others near the University of California, Santa Barbara by a mentally ill man who had posted threatening videos on YouTube. Michael Lawlor, Connecticut's undersecretary for criminal justice planning and policy, believes the state's gun seizure law could have prevented the killings of 20 first-graders and six educators at Sandy Hook Elementary School in December 2012, if police had been made aware that gunman Adam Lanza had mental health problems and access to his mother's legally owned guns. "That's the kind of situation where you see the red flags and the warning signs are there, you do something about it," Lawlor said. "In many shootings around the country, after the fact it's clear that the warning signs were there."


Sacramento Bee
Californians report roadblocks in new era of health care
Inaccurate provider lists are among the challenges facing customers as many transition from the ranks of the uninsured under the federal health care overhaul. Covered California, the nation's leading state exchange, alone has signed up 1.4 million people through the Affordable Care Act. More than 1,800 complaints about the process were submitted to state regulators through June 8. Customers have complained that they haven't received their identification cards and enrollment packets. They've said they had trouble navigating narrow networks to find a doctor who will take their coverage. The complaints resonating most with state regulators, however, have come from those reporting that a provider won't accept their plan or that directories of doctors are inaccurate. An initial review has given officials good cause to suspect the plans are violating the law. Findings of the roughly two-month investigation into the exchange's largest insurers will be sent to the plans, which will then have 45 days to respond.


Sacramento Bee


Sentencing delayed a third time for Sen. Rod Wright
The criminal sentencing hearing for suspended state Sen. Rod Wright has been delayed for a third time as his lawyers argue that the judge should throw out the jury's verdicts that found Wright guilty of eight felonies for lying about where he lived when he ran for office in 2008. Wright's sentencing hearing – originally scheduled for March, then delayed until May, then delayed until July 21 – is now scheduled for Sept. 3. The delay means Wright, who was found guilty in January and has been suspended with pay, will still be getting a paycheck after the Legislature recesses on Aug. 31. "We filed a lengthy document, and the prosecutor needs time to respond," said Wright's attorney, Winston Kevin McKesson. Wright's lawyers are asking the court for two things: to not enter, or ratify, the jury's guilty verdicts from January, and to grant Wright a new trial. Wright's attorneys maintain that state law concerning residency requirements for legislative candidates is vague. A core argument in their request for a new trial is that the prosecution misled by focusing on where Wright lives. The Los Angeles County District Attorney's Office has not yet responded to the motions asking for a new trial and a not-guilty verdict, spokeswoman Jane Robison said. Many legislators own multiple homes or change their legal addresses as political opportunities arise. Political opponents have brought challenges in some instances, but Wright's case marks the rare criminal prosecution over the question of residency in a legislative race.


Union-Tribune
New migrants arrive as Obama weighs plan
A third planeload of Central American migrants flew into San Diego on Monday, as reports emerged in Washington that President Barack Obama has decided to hold off for now on seeking new authority to send unaccompanied minors back home faster. When Obama formally asks Congress for more than $2 billion in emergency spending to deal with the border crisis, the request will not be accompanied by the policy changes that the White House has indicated it plans to seek, two congressional aides told the Associated Press. The decision follows criticism that the administration's planned changes were too harsh in dealing with thousands of immigrants, mostly children from El Salvador, Honduras and Guatemala, who have come to the U.S. border. With Border Patrol facilities overwhelmed in South Texas, three planes have been sent to San Diego with migrants to be processed here. The first group originally was to be processed in Murrieta but was rerouted to San Diego amid protests there, the second arrived on Friday, and the third Monday. Two additional flights came in to Yuma starting Wednesday, with migrants processed in El Centro. The people brought to San Diego are family units of children with adult guardians, be they parents or other caretakers. Most of the adults are women.


Los Angeles Times


"Obviously, we were horrified by what we saw"
Civil rights groups to meet with CHP after highway altercation
A video showing a violent altercation between a woman and a California Highway Patrol officer on the Santa Monica Freeway has sparked an internal CHP probe as well as calls from civil rights advocates for a federal investigation. Los Angeles activists said Sunday they were planning to meet with CHP officials this week to discuss the case. The video shows a woman walking on the side of the freeway when a male CHP officer catches up with her, throws her to the ground and repeatedly punches her in the head. A plainclothes officer can later be seen helping pin her to the ground. The CHP did not identify the officer. Earl Ofari Hutchinson, president of the Los Angeles Urban Policy Roundtable, said he and representatives of four other civil rights groups have scheduled a meeting with CHP Commissioner Joseph A. Farrow at 2 p.m. Tuesday at the West Los Angeles office in Culver City. "Obviously, we were horrified by what we saw," Hutchinson said. "We really want to see a commitment from the CHP to zero tolerance by any officers in the use of excessive force against civilians." Hutchinson said he has called on the Justice Department to conduct its own investigation. An attorney representing the family of Marlene Pinnock called for the officers involved to be punished.


Daily News


Who pays the most for California government lobbying in Sacramento? Government


Government-on-government lobbying has outpaced the overall growth in lobbying


At an increasing pace, your local government is spending your tax money paying lobbyists to get some more of your own tax money sent back to your community. A review of state records shows that government-on-government lobbying is the single largest segment of lobbying of California's state Legislature. Water districts, city councils and school districts spend more than bankers, pharmaceutical companies, health care or any other category, according to the California Secretary of State's Office. In all, local governments spend about $45 million annually to influence the 120 elected state lawmakers and a host of other bureaucrats and political appointees who influence state politics. And those figures don't count money from public employee unions or public private partnerships. What's more, government-on-government lobbying has outpaced the overall growth in lobbying. Since 2002, spending on all lobbying is up 45.5 percent. But during the same time period, government lobbying grew even faster, increasing by 50.5 percent. All that spending has got the staff at one advocacy group wondering: Why can't a member of the local government just pick up the phone and talk with a legislator?



Sacramento Bee


California paid family leave program growing – thanks to men
A decade ago, this was a familiar scenario for many couples: A baby is born; the mother takes several weeks off to bond and recover; the father takes a couple of sick days and heads back to work. Today, this is an increasingly likely scenario: Family has baby; dad and mom both take several weeks off to nurture the child. It's been 10 years since California began offering paid family leave to new parents in July 2004. The number of Californians using the program has grown sharply since its first year – and the large majority of that growth is due to new dads taking time off to be with their children.


Los Angeles Times


LAPD's brutal police chief likely to get second term


Beck regains footing after troubles in spring
In his first term, Chief Charlie Beck established himself as a capable leader, overseeing continued declines in crime, according to department statistics. But concerns of the Police Commission earlier this year looked to threaten Beck's pathway to a second term. In interviews, commissioners said Beck has pulled off a convincing about-face in recent months. Despite some lingering concerns, a majority of the five-person commission — Kathleen Kim, Madison and Soboroff — said they favor giving Beck a second term. A fourth commissioner, Sandra Figueroa-Villa, declined to comment but has been a vocal supporter of Beck. The fifth commissioner, Robert Saltzman, said he was encouraged by Beck's recent efforts but remains undecided about his future with the department. Commissioners said they were withholding final judgment until they completed a series of private meetings with the chief and public hearings, the last of which is Tuesday. The commission has until mid-August to vote on whether to offer Beck another five-year term. Although Beck has managed to assuage much of the commissioners' worry, more issues have arisen in recent weeks that could still cause trouble for him.


Sacramento Bee
Another environmental scam - rich farmers get a huge break
California rice farmers could get pollution credit
California's evolving cap-and-trade market may soon have a new player: rice farmers. A proposal by the California Air Resources Board staff, up for board approval in September, would allow rice farmers in the Sacramento Valley to sell carbon emission offsets as part of the state's effort to combat climate change. Rice farmers would flood their fields for shorter periods, which would reduce the decomposition process that emits methane – a potent greenhouse gas. Businesses seeking to offset their own greenhouse gas emissions could buy credits from the farmers who had made gains in curbing pollution. The program, called the Rice Cultivation Projects Compliance Offset Protocol, is slated to go into effect on Jan. 1, 2015, and run for a 10-year period. State air quality officials and environmental groups say other crops could eventually be included in cap and trade as well. Rice was selected as the first crop because it's a potent contributor of methane – a greenhouse gas implicated in climate change.


Los Angeles Times




"She's not just some animal..."


Family of woman involved in CHP altercation wants officer punished
The family of a woman allegedly thrown to the ground and punched repeatedly by a California Highway Patrol officer is asking that the two officers involved in the incident be punished, the woman's attorney said Saturday. "She's not just some animal," said attorney Caree Harper, who declined to name the woman. "She has an aunt, a sister, a brother, a father and a great-grandchild." We're not going to let this woman be on trial. We're going to turn the attention on the wannabe MMA cop who repeatedly punched her as she was lying on her back. The video, shot by a passing driver, shows the woman walking on the shoulder of the 10 Freeway near the La Brea Avenue exit when a CHP officer on foot catches up with her, spins her around and throws her to the ground. The officer can be seen on the video punching the woman at least eight times in the head while she is pinned on her back by his weight. A plainclothes CHP officer appears and helps the other officer pin her to the ground at the end of the video. The woman is being treated at a mental health facility in South Los Angeles and doctors are not allowing the family to see her, Harper said. "There is no justification for the way that he savagely beat her," Harper said. "He's the one that should be in a mental health facility."


Sacramento Bee




Secret government for the well-to-do


As drought persists, frustration mounts over secrecy of California's well drilling logs
Inside a government warehouse along a noisy freeway in West Sacramento is a set of metal shelves holding more than 100 carefully labeled cardboard boxes. Inside those boxes are tens of thousands of state records that could help scientists and water policy specialists better understand and protect California groundwater. But while all other Western states make such records – known as well completion reports, or well logs, for short – open to the public, California does not. Here, access to the documents is restricted. While some government agencies and researchers can view them, many scientists and the public at large cannot, a barrier many say reins in knowledge about groundwater supplies as the state struggles with one of the worst droughts in recorded history. By now, the contours of California's groundwater crisis are familiar: the dried-up wells, sinking farmland, over-tapped aquifers and growing push for more state oversight. But on the edges of that drama is a back story that's been largely overlooked about groundwater data, government secrecy and scientific opportunities lost.


Mercury News
Support wanes for tough ethics reform following scandal
After state Sen. Leland Yee's stunning arrest earlier this year, the Legislature's highest-ranking member urged his colleagues to finally fix a long-standing problem in California politics -- the corrupting allure of money. "Sometimes it takes a crisis," Senate President Pro Tem Darrell Steinberg said after denouncing the San Francisco Democrat's alleged ties to international gunrunning during a speech on the Senate floor. Since voting to suspend Yee and two other California senators indicted in recent months, Sacramento lawmakers have held a "day of reflection" and considered more than a dozen new pieces of ethics reform legislation. But while support for bills requiring more disclosure of gifts and contributions remains strong, interest in tougher proposals that would restrict politicians' fundraising and access to lavish free trips around the globe has waned significantly in the last three months. Steinberg was unavailable for comment last week.


Orange County Register
Republican Nirvana: Orange County a fiscal disaster you get to pay for
So let's start with the bracing news: Orange County cities have promised their workers more than $3.3 billion in retirement benefits that they do not have. But smile in the face of danger: Thanks to unpleasant prodding from CalPERS, they'll be painfully paying down that debt in coming years. It will hurt – likely impacting programs for Joe Citizen – but it
should not cripple any bergs in O.C. (though the same obviously can't be said for the likes of Stockton, San Bernardino or Vallejo, which are either in or teetering on the edge of bankruptcy, thanks largely to retirement obligations). This latest in local public pension number-crunching comes courtesy of the Orange County grand jury, which examined unfunded liabilities and urged greater transparency in a recent report. Why should you care? These retirement benefits are guaranteed. If there's not enough money in the pot, California taxpayers must make up the difference. "Money spent by OC cities to deal with unfunded pension obligations necessarily comes at the expense of other services cities provide to their residents," the grand jury wrote. "Catch up contributions to amortize these unfunded liabilities can be a significant expenditure in a city's budget, and the growth and unpredictability of these unfunded liabilities make it difficult to budget for future years.


CBS News


CHP's lethargic response to woman's brutal beating
"15 blows to the head...he just pounded her...really serious blows....this is ridiculous..."
A cellphone video depicting a California Highway Patrol office punching a woman along the side of a freeway Tuesday evening has the agency investigating accusations of excessive force. In the video posted to YouTube, an officer is seen punching a woman on the ground more than 11 times in the face. She does not appear to resist, although what started the confrontation is unclear, reports CBS Los Angeles. The video was shot by a driver passing by. On Thursday, the CHP issued a statement that said: "The California Highway Patrol (CHP) is aware of the video and we are looking into the incident. As a matter of policy, every time there is a use of force by our officers, there is a review conducted to determine whether the use of force was appropriate. That will be done in this case, however, since there is an ongoing investigation, it would be premature to comment on this specific video segment without reviewing the entire incident." CBS Los Angeles reports that when the video starts, the officer is seen trying to detain the woman. She gets a few steps away from him, but he gets her to the ground. The officer briefly struggles with her before repeatedly punching her in the face. After a few moments, a plainclothes officer enters the picture and helps the CHP officer put the woman in handcuffs. The man who shot the video told CBS Los Angeles that he saw the barefoot woman walking around the off-ramp when he noticed a CHP officer chase her around a truck. "He just pounded her," said David Diaz. "If you look at the video, there are 15 hits. To the head, and not just simple jabs. These are blows to the head. Blows. Really serious blows. And this is ridiculous to me." He added, "I find it hard to believe there [was] no other remedy in this situation."


Union-Tribune


Plane with immigrant detainees arrives - Racists go berserk
A planeload of unauthorized immigrants from Central America landed in San Diego Friday evening and those aboard were taken to a Border Patrol facility in San Ysidro. News of the plane's arrival — the second to come to San Diego since Tuesday — came after scores of protesters camped out near the Murrieta Border Patrol office earlier Friday, hoping to stop more busloads of unauthorized Central American detainees from reaching that station about an hour north of San Diego. During the daylong protest, six people were arrested for obstructing law enforcement officers, Murrieta police Lt. Jon Flavin said. One of those arrested, an anti-immigration demonstrator, was ticketed and released early Friday. The others were arrested after a late afternoon incident and were taken to jail, he said. It was unclear throughout the day if federal officials would again attempt to bring the migrant families to the Murrieta site, where three buses carrying mostly women and children were blocked by demonstrators on Tuesday and forced to return to San Diego. The protests in the southwest Riverside County city have become a closely watched flash point in the immigration debate. On Friday, opposing groups gathered near the entrance to the Border Patrol station in anticipation the buses would come.


Sacramento Bee


Dems give the nod to GOP's corporate welfare bill
State lawmakers approve tax credit for Boeing and Lockheed Martin
Despite late lobbying from an aerospace industry rival, lawmakers approved expedited legislation Thursday designed to give the state the upper hand in landing subcontracts for a new strategic bomber project. The California Senate passed a fast-tracked measure to grant $420 million in tax credits over 15 years for the production project involving veteran military contractors Boeing and Lockheed Martin. The measure passed 28-6. The Assembly quickly followed suit before both houses headed off on a monthlong recess. Assembly Bill 2389 by Democratic Assemblyman Steve Fox and Republican Sen. Steve Knight, both of Palmdale, is meant to help reverse years of industry decline in California. It would provide a tax credit worth 17.5 percent of wages paid to manufacturing workers. Knight framed the package as a seminal moment for the state to reclaim its status as the home of the aerospace industry. "Call it an investment. There is nothing unless we get something," he said. "This is an incentive plan that we should be behind." But critics like state Sen. Ben Hueso, D-San Diego, denounced the pact as corporate welfare, morally wrong and "not the biggest priority facing California today." "The opportunity costs in this are just too high for me," added Sen. Loni Hancock, D-Berkeley, saying lawmakers should prioritize the needs of schoolchildren and infrastructure. Representatives from Northrop Grumman Corp. have objected to the language of the bill, asserting that it unfairly favored the Boeing-Lockheed partnership by limiting the tax break to a subcontractor. Northrop wanted it amended to allow "prime" contractors. The aerospace industry giants are the only firms in position to secure the contract, and Northrop also has been in negotiations with the state of Florida.


Jim Miller


Undervote in California controller's race cost candidates
The ultra-tight finish in California's controller race might have been a lot different if some 422,000 voters last month had completed their ballots. As of Friday, Board of Equalization member Betty Yee led former Assembly Speaker John A. Pérez by 481 votes for second place. Monday is the last day to request a recount. There were 4.46 million ballots cast statewide, but only 4.04 million votes in the controllers race – a difference of almost 422,000 votes and an "undervote" rate of 10.45 percent. More than a quarter of those ballots were in Los Angeles County, where about 111,000 voters skipped over the controller's race, an undervote of 13.5 percent. Pérez topped Yee by 4.8 percent in Los Angeles County. In the more than 3,200 county precincts where the Los Angeles Democrat beat Yee, turnout averaged almost 16 percent – county turnout was 17 percent – and the undervote was 13.3 percent. In the more than 1,450 precincts where Yee outpolled Pérez, turnout averaged 20 percent but the undervote was almost 14 percent. Undervote ballots sometimes become part of the recount process, with campaigns checking if election officials missed actual votes. But Yee consultant Parke Skelton said he doubted that would happen. "You can inspect undervotes, but there is no reason to assume they will break differently than the electorate as a whole," Skelton said in an e-mail.


Daily News


Racists and xenophobes ramp up hate in Murrieta


Murrieta police gearing up for possible arrival of more migrant families
Murrieta police are preparing for the possible arrival Friday of another 140 migrant women and children from Central America by having additional officers on standby in preparation for more protesters, who on Tuesday forced three busloads of families to turn around and return to San Diego. "The last we heard there could be more buses in tomorrow. The Border Patrol really isn't telling us what time," Murrieta police Lt. Jon Flavin said Thursday. He said police were expecting an equal amount of protesters, possibly more, to be camped out at the Border Patrol station in Murrieta, selected by the Department of Homeland Security as a processing facility for immigrants fleeing the upheaval in Central American countries such as El Salvador, Honduras and Guatemala. "We want to preserve the peace and ensure there are no injuries," Flavin said. So many migrant families have jammed the Texas-Mexico border via the Rio Grande Valley that the federal government has given the directive to fly 140 refugees from Texas to San Diego every 72 hours, indefinitely. From San Diego, they are bused out to Border Patrol processing stations including Murrieta. Police said Immigrations Custom Enforcement (ICE) selected Murrieta as a processing site because it was an office without primary border enforcement duties. Agents there could focus on processing the immigrants before they are taken to bus stations, train stations or airports so they can move on and meet up with their families in various parts of the country. ICE officials would not release the anticipated arrival time Friday of the immigrants. The Border Patrol issued a statement Thursday saying it would not be disclosing the movement of immigrants.


Sacramento Bee


California toughens enforcement of water violations
California's water cops on Wednesday approved emergency drought regulations aimed at forcing water users to act swiftly when told to stop diverting water from streams. The State Water Resources Control Board, after meeting for nearly 12 hours over two days, voted unanimously to approve the new rules package. The emergency regulations mean that for the next nine months, the board can follow a streamlined process to force some water-rights holders to stop diverting from rivers and streams. The action came after the board was told that only 31 percent of nearly 10,000 water-rights holders statewide have responded to curtailment notices issued over the past six weeks. Existing regulations require the board to carry out a complicated quasi-judicial hearing process before forcing these water users to comply, proceedings that can take months or even years. The new regulations allow the board to take enforcement action without a hearing. The diverter still can request a hearing after enforcement actions have begun. "Since we got a fairly poor showing, we felt we needed to amp up our enforcement capacity and make it a little quicker ... to show that we're serious," said board chairwoman Felicia Marcus. The board members, who are appointed by the governor, agreed to limit the new regulations only to so-called "junior" water rights, or those issued after 1914, when the state began regulating water diversions. Holders of senior water rights, issued before 1914, still will be subject to the more cumbersome existing rules. But under the new regulations, senior water-rights holders could be ordered to promptly provide information about their water use if an allegation arises that they are taking more water than they have a right to. The point of curtailments is to ensure that state law is followed in regard to water-right priority. In times of drought, junior water-rights holders are required to reduce or halt their diversions to ensure that limited supplies are available to diverters with senior rights. Water rights are ranked even within the "junior" category, with earlier rights having higher-priority access. The board was empowered to adopt streamlined enforcement measures by emergency drought legislation signed in March by Gov. Jerry Brown.


San Francisco Chronicle


As hundreds flee, Napa fire intensifies fears of devastating dry season
Nearly 1,000 firefighters slowed the advance Wednesday of a massive blaze that spilled across nearly 6 square miles north of Napa Valley's famed wineries, burning nine structures, including two homes, and threatening nearly 400 others. But the explosive spread of the Butts Fire, which broke out Tuesday in rugged terrain west of Lake Berryessa, underscored widespread concern that the dry winter has the potential to fuel one of the worst fire seasons in decades. With rainfall at near-historic lows over the past 12 months - on the heels of two previous years with little precipitation - the forests and grassland of Northern California are exceptionally parched. "No one can really remember it being drier than this," said Bill Stewart, a forestry specialist at UC Berkeley. "We're like two months drier than usual. This is like September, when everything is nearly bone-dry." Amid the smoky haze that engulfed northern Napa County, hundreds of residents fled from rural Pope Valley not knowing what would become of their homes and community - and in some cases their pets and livestock. "It's terrible trying to think what to take," said Beth Huckins, 54, who left the area with her husband, son, dog and a cat - but without the family's second feline. "I didn't know how much time I had." She was alongside dozens who slept in cots outside the high school in Middletown (Lake County), where one of two evacuation centers had been set up for the displaced. They could only watch while the golden hills of northern Napa and southern Lake counties darkened as flames charred ridgelines, scorched power lines and smothered trees. Already this year, more wildfires have hit the state than usual. State firefighters, who battle the bulk of California's blazes, have counted 2,700 incidents between January and July - a 50 percent jump from the 1,800 wildland fires they respond to on average during the same period, according to state fire data.


Daily News
Overflow crowd packs Murrieta High School for debate over migrant moms, their children
More than 1,000 people jammed Murrieta Mesa High School's auditorium and parking lot Wednesday evening to protest or support the transporting of migrant mothers and their children from an overcrowded Texas border patrol facility to one in this city. Those opposed feared a possible spread of communicable diseases such as scabies, tuberculosis and measles, while proponents said allowing the migrants to be processed in the border patrol facility was the humane and Christian thing to do. City and Riverside County officials made a strong statement against the U.S.'s open door policy for undocumented immigrants during Wednesday's meeting, which went late into the night. While voicing a zero-tolerance for inhumane treatment, civic leaders rallied for citizens to unify and send a strong message to Congress and the president: That they're fed up and not going to take it anymore. With a directive given by the federal government that 140 undocumented immigrants be flown from Texas to San Diego every 72 hours then bused out from there, Riverside County Board of Supervisors Chairman Jeff Stone said the situation is so dire it could rise to the level of national emergency that could bankrupt municipalities. Murrieta Mayor Alan Long concurred with Stone, saying the problem was a "federal problem that's been placed on our local doorstep." He also agreed with Stone that citizens needed to write letters to Congress and Washington and sign a petition. "It needs to be a movement," Long said. "The movement needs to come from citizens. It starts here."


San Francisco Chronicle
Jail guards' suit over women's lockup reinstated
San Francisco jailhouse guards can sue the city for its policy, since 2006, of barring male deputies from the women's jail, a federal appeals court ruled Wednesday. U.S. District Judge Susan Illston had dismissed the guards' suit in 2010, saying then-Sheriff Michael Hennessey had reached a reasonable conclusion that excluding men from the women's housing units was the only practical way to protect the women's safety and privacy and address "security and morale problems." She said judges should defer to the experience of the 30-year sheriff, whose policies have since been continued by Sheriff Ross Mirkarimi. But the Ninth U.S. Circuit Court of Appeals reinstated the suit Wednesday and said the city had failed to show that a policy of sex discrimination was undisputedly necessary or that alternatives might not be available. The Sheriff's Department already conducts background checks and psychological examinations to determine if officers are likely to engage in sexual misconduct, and the jail also has privacy measures, including screens that shield inmate showers and restrooms, and restrictions on strip searches, the court said. Evidence of pre-2006 abuses - 10 complaints of sexual misconduct in the previous five years, with a "substantial portion" of them sustained and one leading to an officer's resignation - are "deeply troubling" but fail to prove that "all or substantially all male deputies are likely to perpetrate sexual misconduct," Judge Mary Murguia said in the 3-0 ruling.



Los Angeles Times


L.A. County jail verdicts don't let sheriff leaders off the hook
Former Los Angeles County Undersheriff Paul Tanaka was testifying in the case of a deputy charged with obstruction of justice earlier this year when the prosecutor asked if he was familiar with a common investigative tactic: Start with low-level criminals, then go after their bosses. The judge barred the question, but the implication was clear. While the FBI's sweeping probe into alleged corruption and brutality at the L.A. County jails had so far only resulted in charges against lower-level officials, investigators were continuing to examine the actions of top sheriff's brass. On Tuesday, federal prosecutors won guilty verdicts against six sheriff's deputies for their roles in a scheme to stymie the investigation and hide an FBI informant to prevent him from talking to agents. The question now is whether prosecutors can leverage those convictions to build cases against Sheriff's Department leaders. The defendants insisted they were merely following orders. With the prospect of spending up to 15 years in prison, legal experts said, some defendants may now want to cooperate with authorities and implicate their superiors in exchange for reduced sentences.


Los Angeles Times
Racists take center state...
Protesters block bus carrying detainees, chant 'go home'
A large group of local residents carrying flags and posters protest a caravan of three buses carrying immigrant families who crossed the U.S.-Mexico border into Texas to a facility at the U.S. Border Patrol in Murrieta. The detainees -- many of them women and children from Central America -- had crossed the border into Texas recently and were flown to San Diego by the Department of Homeland Security. They had been bused to Murrieta for processing and supervised release through a religious volunteer group, pending appearances in immigration court. The verbal sparring continued Tuesday night, with about 100 marchers supporting the immigrants on one side of Madison Avenue and 50 opposing them on the other, with police in the middle of the street. In a City Council meeting following the protests, Murrieta Mayor Alan Long thanked the crowds for refraining from violence. "The people who live here are passionate about their community, and that's what you're seeing outside today," he said. The incident came one day after Long urged residents to protest the federal government's decision to move the recent immigrants -- who he said were to be the first in a series of arrivals -- to the facility in his city.


Los Angeles Times


California lawmakers weigh tax credit for bomber program
A bitter fight has broken out between aerospace industry behemoths over fast-tracked legislation that could provide one company with an upper hand in an upcoming $55-billion competition to build a fleet of next-generation stealth bombers. On one side is Northrop Grumman Corp., which built 21 bat-winged B-2 bombers in Palmdale two decades ago. On the other is a team of Boeing Co. and Lockheed Martin Corp., the nation's two biggest military contractors. At issue is whether favoritism is at work in a bill in the California Legislature that calls for a $420-million tax credit over 15 years for a subcontracting company that builds at least 35% of "a new advanced strategic aircraft for the United States Air Force." Although the program isn't specifically named, it is clear to aerospace industry insiders that it's a reference to the military's hotly contested competition to build as many as 100 new nuclear-capable bombers. Boeing and Lockheed have been lobbying for the tax break at the governor's office for 10 weeks, lawmakers said, but only recently has Northrop sprung into action. Northrop says the bill, AB 2389, as written stacks the deck in favor of its competitors. As it stands, only two bidders are expected for the bomber contract. And by limiting the tax credit to a "subcontractor," the Assembly bill is favoring Lockheed, which is a subcontractor to Chicago-based Boeing's bid.


Sacramento Bee


While you conserve...water speculators profit


California struggles to manage water rights in drought
Six weeks after ordering thousands of California water users to stop diverting from rivers and streams amid the worst drought in a generation, state officials say only 31 percent have bothered to respond by sending back the required forms. Now, their efforts to force the rest to comply are prompting threats of lawsuits and economic chaos. On Tuesday, the State Water Resources Control Board held a daylong public hearing in Sacramento on whether to adopt streamlined regulations to cope with the drought. The proposal would allow the board to more rapidly punish water-rights holders who do not respond to a curtailment order. It would sidestep some procedural measures that the board said are "cumbersome," and create a new penalty of $500 per day for failing to comply. The hearing, held in a packed meeting room at California Environmental Protection Agency headquarters, stretched for hours as agency officials and attorneys went to the podium to protest the proposal – a response that in many ways underscores the drought's severity. At Tuesday's meeting, staff members told the board that water demand during July in the Sacramento and San Joaquin River watershed is projected to be five times greater than available supplies. Foreseeing this shortage, the board on May 16 began issuing so-called curtailment notices to nearly 10,000 water-rights holders statewide, including individuals, irrigation districts and cities. More are expected in the weeks ahead. Such broad curtailments have not occurred since the drought of 1976-77, the worst in state history. The notices went to those who hold so-called "junior" water rights, ordering them to halt their diversions immediately, and within seven days, to submit a form acknowledging the notice and describing their diversion situation. Only 31 percent of recipients statewide have submitted the form, leaving the state with a large information gap and a huge enforcement task to ensure those diversions have, in fact, been halted. Junior water rights are those issued after 1914, the year when California adopted a comprehensive system to regulate water diversions across the state. State law requires junior rights to be diverted during times of shortage so that "senior" diversions – those that existed prior to 1914 – have access to any water that might be available. These senior rights also are held by individuals, farmers and cities, with the simple distinction that they were granted earlier in the state's history. State officials acknowledged that they don't have sufficient powers to enforce compliance with curtailments in a timely manner. As it stands now, it is cheaper to ignore a curtailment order than to stop diverting water and suffer the economic consequences, said Diane Riddle, environmental program manager for the water board.


San Francisco Examiner


Amazing, jury lets killer cop off the hook...simply amazing


Jury finds in favor of Mehserle in lawsuit filed by Oscar Grant's father
A jury found in favor of former BART police Officer Johannes Mehserle in a federal civil trial filed by the father of a 22-year-old man fatally shot by Mehserle at an Oakland BART station in 2009. The jury awarded no damages to Oscar Grant II, the father of Oscar Grant III who was fatally shot by Mehserle at the Fruitvale BART station in the early morning hours of Jan. 1, 2009. Mehserle has said he meant to pull out his Taser stun gun to subdue the younger Grant, but accidentally pulled out his service pistol and shot him as he was lying face-down on the train platform. Oscar Grant II sued Mehserle over the loss of the familial relationship between father and son.
Dan Walters


Shootout for Los Angeles County board may be most interesting race
In an otherwise lackluster campaign season, California's most interesting political duel may be one for a rare vacancy on the five-member Los Angeles County Board of Supervisors. It's interesting because a supervisor's seat in a county that's more populous (10 million-plus) than all but eight states is a powerful political prize. And it's interesting because of the two candidates who survived the June primary. A few decades ago, when all members were white men, the board was known colloquially as the "five little kings." It's more diverse these days, and its five seats have been carefully apportioned by the board itself – one African American seat, one Latino seat, one Jewish seat (all Democratic) and two Republican seats. Latino activists believe that with half of the county's population, they should have another seat.



Dan Walters


State Fair shows California's youthful talent, but for how long?
When you get past stands selling bacon-wrapped hot dogs and ignore booths peddling the latest kitchen gadgets, not to mention seemingly dozens of liquor purveyors, there are a couple of spots at the State Fair that should bolster your faith in California's future. One is in the fairgrounds' southeastern corner, where hundreds of youngsters from 4-H and Future Farmers clubs tend their livestock. The other is across the fairgrounds in a block of concrete exhibit buildings, where machines, instruments and other devices, designed and built by students enrolled in what used to be called "vocational education," are on display. The exhibits would be impressive were they the handiwork of adult professionals. The designs are clever, the workmanship is precise, and the time students devote to their projects is immense. These are the kids who will design, build and maintain our houses, our cars, our electronic devices and the other products we will use later in the century, and in doing so will keep California's economy functioning – maybe.

Los Angeles Times
Punished for saving water
Talk about mixed messages: While Gov. Jerry Brown is warning that California faces its worst drought since record-keeping began and regulators have approved fines of up to $500 for wasting water, some Southern California cities are continuing to issue warnings and citations to residents who let their lawns go brown. It's tone deaf and irresponsible to preach conservation and then slap people with penalties when they actually conserve water.



Dan Walters


Democrats place pointless advisory measure on ballot, but why?
The Legislature's Democrats voted to place an advisory measure on the Nov. 4 ballot, asking voters whether Congress should pass a constitutional amendment to overturn the U.S. Supreme Court's highly controversial ruling removing barriers on corporate contributions in federal campaigns. This week, Gov. Jerry Brown allowed the measure, Senate Bill 1272, to become law without his signature. It's a dicey situation in several respects.



Sacramento Bee


Overwatering is a crime – except for state's biggest water user
California hasn't quite come to threatening unrepentant water wasters with time in the big house. But emergency rules adopted by the State Water Resources Control Board Tuesday do take the state a lot closer to criminalizing the squandering of a precious resource. It's an unpleasant but necessary measure. As a study by UC Davis makes clear, the ongoing drought hurts the state's economy. It's a pain that trickles down to all of us, even those already doing their part to cut back. But it is frustrating that agriculture has been let off the hook. It's unfair to put the entire conservation onus on residents, who have done so much. In fact, the ag industry has put an even greater burden on the state's dwindling water supplies by overdrafting groundwater to sustain water-sucking permanent crops like almonds and growing alfalfa for export. Many water-conscious farmers have adopted voluntary conservation measures and should be commended, but they are the exceptions.



Dan Walters


State has done two big deals with Leon Black, and both resulted in scandal
Two state agencies have done multibillion-dollar deals with high-flying investment banker Leon Black, and both have resulted in scandals, two decades apart. Black was a top aide to junk bond king Michael Milken in floating billions of dollars of high-interest corporate debt during the 1980s, but survived the legal bloodbath that sent Milken to prison. After Milken's 1989 downfall, Black struck out on his own, and soon signed up some French investors seeking to purchase a multibillion-dollar portfolio of junk bonds held by Executive Life Insurance that Black had helped assemble. In 1991, just weeks after becoming California's first elected insurance commissioner, John Garamendi seized Executive Life, contending that its junk bond portfolio was too risky to support payments to more than 300,000 retirees and annuitants.



Dan Walters


It's open season in Capitol for rent-seekers
Economist Anne Osborn Krueger coined the term "rent-seeking" in 1974, the year in which Jerry Brown was first elected governor. There is a connection between those two events. "Rent-seekers" came to mean those who use government to enhance their ostensibly private investments. With countless billions of dollars floating around, rent-seekers have proliferated and none has benefited more than Elon Musk. The sky's the limit for rent-seekers these days.



Rick Orlov


Is it a crime to be a career politician?
The district attorney's case against former Councilman Richard Alarcón is taking an odd twist. Rather than rely solely on whether or not he lives within the boundaries of his council district, the office is arguing that his main offense is being a "career politician." During the trial last week, Deputy District Attorney Michele Gilmer repeatedly invoked the term, saying Alarcón was someone who moved from Los Angeles to Sacramento and back again whenever a more favorable political office opened up. But if he is to be convicted of that, what do we do about other politicians? Look at Gov. Jerry Brown, who began his career on the Los Angeles Community College board, then took a series of state jobs in Sacra­mento — including secretary of state and governor — then served as Oakland mayor, before returning to Sacramento as attorney general and, again, governor. City Hall now has eight elected officials who have come down from Sacramento, starting with City Attorney Mike Feuer and Council President Herb Wesson. Some came after their time in state office ended, but others left midterm when a city job became vacant.



Dan Walters


Stockton bankruptcy judge seeks fnal answer on pension status
Ever since Stockton filed for bankruptcy two years ago, Judge Christopher Klein has strongly hinted that he's willing – perhaps even eager – to declare that city employee pension obligations are debts that could be trimmed along with those of more conventional creditors.



Sacramento Bee


Pension reform comes at a price
Finally, Sacramento police officers will start paying into their own pension accounts – a positive step for the city's financial stability. The new contract ends a yearlong standoff with City Hall and brings police in line with the city's other major employee unions. But the deal demonstrates yet again that significant savings from pension reform in California won't come quickly or easily, and that powerful public safety unions can extract costly trade-offs.



Oakland Tribune


Overtime pay should be the exception, not the rule
When Richmond Fire Capt. Angel Bobo collected $279,105 in overtime last year, boosting his total salary to $426,303, alarm bells should have gone off. Even after taking vacation, he had been on the job about 6,500 hours in 2013, or roughly three of every four hours, night and day, for the year. Sure, firefighters, unlike most workers, can sleep while at work, but those numbers are way beyond the pale. No public sector employees should be collecting that much overtime, nor working that many hours -- especially not police and firefighters who should be well-rested to make life-and-death decisions.



Dan Walters


Bomber subsidy bill puts liberal legislators on the spot
If you are a liberal Democrat, two of your likely ideological tenets are ending tax breaks and subsidies for corporations and reducing spending on nuclear arms to free up money for health, social and educational services. Assembly Bill 2389 violated both.



Mercury News


California Legislature financial reforms fall way short
Sadly, no one in the room is surprised that the California Legislature conveniently lost interest in enacting significant reforms that might impede its members' access to campaign money. No less an expert than former Golden State political powerhouse Jesse Unruh told us years ago that money was the "mother's milk of politics." He certainly knew whereof he spoke.



Steven Greenhut


CalPERS 'victory' a warning to uppity cities
The nation's largest pension fund, the California Public Employees' Retirement System, has racked up another victory in its effort to halt any effort by municipalities to get out from under their crushing pension obligations.



Dan Walters


Perez's recount sends politics into uncharted territory
California politics is meandering into uncharted procedural and legal territory with former Assembly Speaker John A. Pérez's go-for-broke decision to seek a vote recount in his duel with Board of Equalization member Betty Yee for a spot on the November state controller ballot. Pérez spent relatively little on his campaign to win a spot on the ballot but now must put up a lot of money for the recount – leading one to believe that if he had spent a bit more on the primary, he might not be facing his current dilemma.



Dan Walters


A mushroom bill on home care workers may backfire
At any given moment, dozens of comatose bills float around the Legislature – vessels to be filled with whatever the powers-that-be want to enact quickly and semi-clandestinely. They often pop up as "trailer bills," so named because they supposedly implement the state budget. But it's a common – albeit unethical – practice for legislators to load them up with stuff that has little or nothing to do with the budget and get them passed quickly before opposition develops. This year was no exception as new issues surfaced in budget trailer bills.



Sacramento Bee




They are children, for heaven's sake...


Immigrant children deserve our compassion, not jeers and taunts
There is only one correct way to view the estimated 52,000 unaccompanied minors who have streamed through the United States-Mexico border over the past year and who are now crowding federal detention facilities: children fleeing desperate, dangerous places who need our help. Instead, they have become political pawns to the anti-immigration forces who are intent on demonizing the children as a way to push their own agenda. It was an unflattering picture of America.



Ruben Navarrette


Is mob rule now the American way?
It's a good time to ask once again, what kind of country are we? In between parades and barbecues, Americans can show their patriotism by being on their best behavior. This didn't happen the other day in Murrieta. In that city about 90 miles north of San Diego, an angry mob holding placards and shaking fists terrorized a busload of about 140 children and mothers, while chanting "USA, USA."



Steven Greenhut


Legislators approve a subsidy 'jam job'
The Senate Appropriations Committee voted 6-0 on Thursday to provide a $420 million subsidy to a defense contractor even though Sen. Kevin de Leon, D-Los Angeles, complained that it was a "jam job" and compared the experience to buying a used car from a salesman who is hiding information. He vowed not to let it happen again. The real question is why the committee — Democrats and Republicans alike — let it happen at all. (And it later was approved by the full Senate and Assembly, and sent to the governor.)



Steven Greenhut


Easy loans a source of college problems
Whenever educational issues are debated in the state Capitol, legislators operate from an unchallenged assumption: more government aid will lead to better opportunities for students. But the plight of a well-known Santa Ana-based private college system shows the reverse may often be true.



Michael Hiltzik


Facebook on its mood manipulation study: Another non-apology apology
There may be no company on Earth more experienced at saying "we're sorry, but not really" than Facebook. The latest example concerns the company's now-infamous 2012 psychological experiment on nearly 700,000 unwitting users, which broke into public consciousness over the weekend when its researchers published their findings in a scientific journal. Speaking in New Delhi, according to the Wall Street Journal, Facebook Chief Operating Officer Sheryl Sandberg said the following: We never meant to upset you. This apology deserves a score of 0.0. What has people upset isn't how Facebook "communicated" the study--it never communicated anything about it until now, two and a half years after the secret study was conducted. As for claiming "we never meant to upset you," arguably the study was designed to upset users--the company manipulated posts in their news feeds to raise and lower their moods. Sandberg's statement falls right into line with the company's habit of mistreating or misleading its users and apologizing, lamely, only after it gets caught. Its strategy is always to plead "guilty, with an explanation."



Dan Walters


Should California subsidize new Air Force bomber?
The U.S. Air Force apparently wants to develop a new high-tech strategic bomber – but the scope of the project, or even whether it materializes, is a bit hush-hush. If a new bomber flies, it apparently will be a bidding competition between a partnership of Boeing and Lockheed Martin on one side and Northrop Grumman on the other – but even that is a bit fuzzy. The aerospace giants brought their dogfight to the Capitol on Tuesday as a Senate committee considered – and changed – a bill that would provide as much as $420 million in state subsidies to the Boeing-Lockheed Martin combo. Subsidies for manufacturing significant portions of the "advanced strategic aircraft" in California have kicked around the Capitol for months. But suddenly, last week, the Assembly passed a newly drafted measure that would provide tax credits for California jobs created by a "major first-tier subcontractor" – a term that, as defined, applies only to Lockheed Martin, Boeing's junior partner. The Finance and Governance Committee's staff suggested in its analysis of AB 2389 that if it's enacted "without complete and verified information," legislators "should expect other firms to threaten to shift employment out of California unless the Legislature grants them significant tax benefits outside the usual process …" Indeed they should.



Steven Greenhut


Justices set stage for further rollback of mandatory dues
Forget the Hobby Lobby ruling. The most significant U.S. Supreme Court decision on Monday arguably was Harris v. Quinn, where the court found that laws forcing home health-care workers to pay union dues violate the First Amendment. The 5-4 ruling in an Illinois case likely will have much impact in California.



Thomas D. Elias


Early inmate releases a hazard for Gov. Brown
From early in his career, Gov. Jerry Brown has had a proclivity for dismissing problems with wisecracks or aphorisms. He's done the same thing lately as companies like Toyota and Occidental Petroleum announced they were moving headquarters and thousands of jobs out of state, noting that those firms and their jobs are just a tiny fraction of the California economy. Now, with the state beginning to release some nonviolent prisoners to comply with a federal court order demanding that prison crowding be reduced, Brown told a reporter that "The U.S. Supreme Court ordered us to release thousands of prisoners." The releases, he said, "are a creative solution." Which means that if he doesn't want political trouble either this fall or in a future term as governor, Brown needs to come up with a more creative solution to the overcrowding issue. Or else he will get at least some of the blame for any new crime increase that might come.



Dan Walters


California courts sought stability, found instability
When the Legislature and then-Gov. Pete Wilson agreed in 1997 that the state would assume the entire cost of financing California's largest-in-the-nation court system, judges rejoiced. What seemed like a good idea at the time, however, has become a classic example of how political decisions often carry unintended consequences. Some of the court system's problems are self-inflicted. The shift to state support was supposed to bring financial stability to the courts but instead has brought much higher instability. It wasn't the first time a sweeping policy backfired: The disastrous 1996 energy "deregulation" scheme is another classic example. And it won't be the last. Meanwhile, the Legislature is on the verge of passing a bill – pushed by unions and opposed by judges – that would make the court system's financial travails even worse.



Dan Walters


Whom do we hold accountable for vital services?
Who ensures that California has an adequate supply of reasonably priced electric power? Who oversees Californians' access to health care, now the state's largest single economic activity? Who's responsible for collecting $200 billion a year in state and local sales, income, excise and property taxes? ho controls resources for the nation's largest court system to resolve criminal and civil conflicts? Who controls the flow of that most precious commodity, water? In other words, whom do we hold politically accountable for the public and private services that are utterly vital to our personal, collective, social and economic well-being? Don't know? Don't feel ignorant because, really, no one knows. Jurisdiction for these and many other aspects of modern life have been diffused among so many agencies that even the most astute observer can be flummoxed. So who's accountable for outcomes? Seemingly everyone, and therefore no one.



Steven Greenhut


Cheap politics revives a bitter old debate


Senate resolution denounces Pete Wilson for 1994's Proposition 187


Poet Khalil Gibran wrote that "The real test of good manners is to be able to put up with bad manners pleasantly." And so on Monday, Senate Republicans stoically endured one of the rudest and most gratuitous floor debates this year, as Democrats brought up a resolution dealing with a long-dead statewide initiative. Senate Resolution 51, which passed on a 24-7 party line vote, marked the 20th anniversary of Proposition 187's qualification for the ballot "as a day to celebrate California's diversity and a united future." Really, it turned into a chance for the Democratic leadership to unleash politically tinged rhetoric under the guise of a state proclamation. Democratic senators — including those who often prattle about civility and ethnic harmony — decided to rehash that ugly, old debate for no practical purpose.



Steven Greenhut


Legislators lack direction for a water fix
Few issues are more important to the future of California than providing a reliable source of water for the state's growing population. But despite the sense of urgency caused by this year's particularly severe drought, legislators still aren't sure exactly what to do about the problem.



Los Angeles Times


Have police departments gone too far with SWAT units?
The ACLU study looked at a tiny fraction of police agencies, so its conclusions should be treated with caution. Still, the routine use of SWAT units to serve warrants has been documented elsewhere and constitutes a worrisome example of mission creep: If police departments have the units, they tend to use them, even in scenarios for which they were not initially envisioned. Militarized teams were deployed about 3,000 times a year in the 1980s; by the mid-2000s, annual deployments reached 45,000.



Roberto Suro


Latinos have paid price for broken criminal justice system
Criminal justice reform is no longer optional in California. Overflowing prisons, budget-busting costs and federal court orders have seen to that. Now an equally unstoppable force is emerging to shape solutions – the state's growing Latino population. Immigration tops media coverage of Latino concerns for good reason, but California's search for alternatives to mass incarceration puts Latinos at the center of a decision-making process that cannot be postponed. Latinos have paid disproportionate costs for the dysfunction. They'll have to play a disproportionate role in any fix. Compared with whites, Latinos are more likely to be murdered, killed by strangers and shot. They get burglarized more often and are more likely to experience multiple crimes. Research also reveals a pattern of cumulative disadvantage in the justice system, in which Latinos face unequal treatment at every stage, from unjustified police stops to harsher sentencing.



Dan Walters


California politicians trying to draft a new water bond
With the state budget behind them, the Capitol's politicians are turning to water, always California's most divisive political issue – but particularly so during a very severe drought, as a state Senate debate and vote demonstrated Monday. They are trying – some harder than others – to write a new water bond to replace an $11.1 billion proposal placed on the ballot in 2009 but already postponed twice and widely believed to face voter rejection. Six would-be successors are floating around the Capitol while private negotiations among politicians and myriad stakeholders seek a magic mix that could win two-thirds legislative votes and stand a decent chance of voter approval. The many moving parts demonstrate anew what decades of water politics have proved – any change that gains support from one set of interests often raises opposition from others.



Steven Greenhut


Plastic bag ban scam nails consumers, enriches grocers
When municipal officials started to impose bans on lightweight plastic shopping bags, it seemed like the latest attempt to inflict a little pain on consumers — a mostly symbolic effort to make us feel like we were "doing something" to save the planet. But as a statewide plastic-bag bill advances in the Assembly, it's clear it also largely is about money — about protecting some industries and trying to shift around the costs of waste disposal and cleanup.



Oakland Tribune


PUC under Peevey just keeps getting worse
The California Public Utilities Commission is a disaster. The degree of incompetence is so high, it's hard to find anything the PUC does well under President Michael Peevey's leadership. Gov. Jerry Brown has refused to remove Peevey, but he's got to find a new leader for this critically important regulatory body when Peevey's term expires at the end of the year. If Brown renominates Peevey, the state Senate should refuse to confirm him.



Dan Walters


Low primary voter turnout foretells November, could hurt Democrats
Although election officials are still counting votes from the June 3 primary election – and a few contests are still in doubt – the lukewarm tenor of the Nov. 4 general election is evident, and that could be bad news for California's dominant Democrats.



Dan Walters


Ignored issues undercut Legislature's better image
Approval ratings of the California Legislature, as measured in periodic polling, were in the teens a few years ago but have since improved. A recent poll by the Public Policy Institute of California says that 40 percent of all adults – but just 29 percent of likely voters – like the Legislature's performance. A couple of balanced budgets probably account for the Legislature's better public standing. However, the next time you hear someone crow about what a bang-up job the Legislature is doing, consider these glaring shortcomings.



Ivo Welch


Californians should wise up about our stupid tax code
Are California taxes too low or too high? Fair or unfair? Whatever. Most important, our code is stupid. You'd think rival states such as Nevada, Texas or Florida designed our tax code to undermine us. Our tax situation is absurd. It is time to start over. And now is the moment to do it. We have solid Democratic and reasonably functional legislative majorities, and a powerful and remarkably sensible governor, plus the potential to get even the Republicans and the Chamber of Commerce on board. The solution is a straightforward and standard prescription in economics. California should tax primarily what can never escape its borders: its real estate. And we should abandon state income and sales taxes.



Scott Herhold


Four reasons why the bad guys lost
I do not mean to overstate the case. But we can pat ourselves gently on the back after last Tuesday's primary election. There were signs -- tentative but clear -- that voters sniffed out the fools and pretenders and chose a better class of candidate. Voters remain busy, and they don't always follow the ins and outs of a campaign. But it's becoming harder to remain blissfully ignorant of the warts of our elected officials.



Steven Greenhut


Is debate over Internet gambling about morals or market share?
My favorite way to explain the regulatory process, at least when it comes to regulating vices, harkens back to Prohibition. The two groups that lobbied most heavily to keep alcoholic-beverage sales illegal were the "Baptists and the bootleggers" — the former for moral reasons and the latter for financial ones. A similarly odd alliance has emerged as the California Legislature moves forward on a bid to legalize online poker. Various groups, from online poker companies to Indian casinos to a billionaire owner of a Las Vegas casino company, have been taking positions that they say are based on protecting the public.



Dan Walters


Election indicates GOP may be coming back
It's risky – perhaps even foolhardy – to read much into the results of an abysmally low turnout primary election. With that caveat, however, it appears that the California Republican Party, which has been on the brink of utter irrelevance, may be making at least a mild comeback. Three of its candidates for statewide office present a new, more moderate and more inclusive face to voters, with banker Neel Kashkari's defeat of Assemblyman Tim Donnelly the most obvious example.



Dan Morain


David Evans and his smart daughter impress the pros
Just about the time you think you understand California politics, David Evans comes along, with his daughter, Kistie. Evans is the California City accountant who spent $600 on his campaign for state controller. As of election day, Evans was in a dead heat with former Assembly Speaker John A. Pérez, the goliath who spent $2 million and is the choice of much of organized labor, for the second spot in the top-two primary. "It is not rocket science," Evans told me by phone Wednesday. "I don't profess to be the smartest political guru. But I did pretty well on $600." He spent that princely sum on his ballot statement, which reads, in full: "Most qualified for Controller." That's it. He listed his email address in the official voter information guide. His personal email. And his phone number. Not his campaign headquarters number. He doesn't have a headquarters. His sent his own number to 17.7 million registered voters in California. And he answers it himself, "Hullo." Wise pundits offer plenty of reasons why Evans amassed 636,109 votes on election day, to Pérez's 638,545 votes and 632,109 votes for Board of Equalization member Betty Yee, another Democrat who spent $600,000. The three trail Fresno Mayor Ashley Swearengin, but not by a great deal.



Steven Greenhut


Jungle primary leads to tame results
Economists use a term called "rational ignorance" to describe a sobering political reality: Voters often pay minimal attention to the choices that appear on the ballot because they find it's not worth the time to do lots of research given the low chance of any single vote having much influence. That's especially so when there's little at stake in the races. Perhaps this theory explains the projected statewide turnout near the record low of 28.2 percent from Tuesday's primary election yawner. The top spot in the governor's race was a foregone conclusion. Second place was more notable — with Neel Kashkari defeating Tim Donnelly — but mainly to political junkies and GOP leaders, who are trying to figure out a way to remain relevant in this increasingly Democratic state.



Dan Walters


Top-two primary gives business interests an opening
Professional politicians clearly dislike California's still-new "top-two" primary election system, which was forced on them by voters. Placing all candidates on the same primary ballot, with the two top finishers facing each other in a November runoff, makes outcomes less predictable by broadening the universe of voters who can cast ballots. If there's anything political pros dislike, it's uncertainty. Amateur ideologues who dominated closed primaries, but now wield less influence, also aren't happy. The top-two system was sold to voters as a reform to reduce ideological polarization in a dysfunctional Legislature by allowing pragmatists and centrists – with appeal to a more homogenous voter pool – to win seats. California's business community, which supported the top-two system, wanted to sand off the Legislature's ideological corners – especially those of the Capitol's dominant Democrats. Business interests wage perennial political war with liberal groups – unions, environmentalists, consumer advocates and personal injury lawyers – over the latter's legislative agenda. Electing more centrist Democrats, executives believed, would make it easier for their lobbyists to win bill battles. The 2012 elections were the top-two system's first test and outcomes appeared, in the main, to meet business expectations.



Steven Greenhut


New progressive cry: Power to legislators
Few things have defined California's politics more than the three election reforms championed by the state's 23rd governor – the initiative, the referendum and the recall. Hiram Johnson's system of direct democracy, used early and often in California since 1911, was designed to place power in the hands of "the people." That era's "progressives" believed voters needed the power to circumvent legislators, who were beholden to railroad barons and other special interests. Johnson said the reforms "may prevent the misuse of the power temporarily centralized in the Legislature" and will help control "weak officials." Today's Legislature is dominated by officials who also call themselves progressives, yet many of them have become increasingly leery of direct democracy. They routinely propose bills to rein in the use of the initiative in particular.



Dan Walters


'Save or spend' is the main issue in budget negotiations
It's been nearly a decade since the Capitol's politicians last had a substantial amount of extra money to spend. During the mid-2000s, a short-lived housing boom poured billions of extra dollars into the state's coffers, and politicians pumped them out as fast as they came in. General fund spending exploded by nearly 30 percent in three years. Then-Gov. Arnold Schwarzenegger was an eager spender to overcome declining popularity as he sought re-election in 2006. Schwarzenegger used the windfall to placate interest groups – unions, particularly – that had whipped him a year earlier on ballot measures, even though the revenue jolt, everyone knew, was temporary. Within two years, the economy was in free fall, revenues were plummeting, and the state had begun to run up massive budget deficits. It was not the first time that Capitol politicians had squandered a short-term spurt of revenues. But would it be the last?

Los Angeles Times
How California's Supreme Court called the police unions' bluff
Last week's ruling by the California Supreme Court requiring police agencies to make public the names of officers involved in most shootings was a clear victory for public scrutiny and police accountability, both important mainstays of a functioning democracy. The ruling, which held that the Public Records Act does not exempt the names of officers in shootings, has been welcomed by advocates of open government, and clearly demonstrates this court's embrace of the public's role in supervising its representatives.



Dan Walters


What's at stake in this primary election?
It's a pretty strange election when the most interesting contest is between two Republicans vying for the right to be buried in a Jerry Brown landslide. The duel between Assemblyman Tim Donnelly, the darling of the Republican right, and Neel Kashkari, a moderate whom the GOP establishment hopes will eke out a win, gets a lot of media attention simply because there's not much else to stir interest. Apparently voters agree with that appraisal because the voting that started a month ago and ends on Tuesday is likely to be among the lowest turnouts for a statewide election in memory.



Dan Walters


State policies exacerbate poverty by raising living costs
CNN, the television news network, offers a handy website calculator that allows a user to compare the cost-of-living differentials among the nation's towns and cities. It reveals, for instance, that someone contemplating a move from Austin, the capital of Texas, to Sacramento would have to pay 22 percent more for otherwise identical basics such as groceries, housing, utilities, transportation and health care. And that doesn't take into account California's substantially higher taxes. Using CNN's calculator to make various comparisons essentially confirms what most Californians already know – this is a relatively expensive place in which to live. It's the reason, for instance, that the Census Bureau, using an alternative method of calculating poverty that includes cost of living, determined that California has the nation's highest rate with nearly a quarter of its 38 million residents impoverished. Liberal legislators propose all sorts of remedies, ranging from increasing the minimum wage and welfare benefits to raising taxes on the wealthy. However, they never examine how their own policies may be contributing to the syndrome by raising the costs of living. Restrictive land-use policies are certainly a factor in high housing costs, while green-energy mandates are raising utility rates sharply and soon will push gasoline prices, already among the nation's highest, even higher. Moreover, as basic living costs rise, they put upward pressure on wages in all sectors, which translate into higher costs for other services and commodities. It's fine to talk about government programs to help the poor, but wouldn't it be better to alleviate the high living costs they face every day, and to create an economic climate that would give them more opportunities to climb the ladder through better jobs? Or at the very least, not consciously push their living costs even higher?



Steven Greenhut


Environmentalists Cheer California's Latest Plan to Sink Its Economy
Environmentalists are gleeful at the news reported last week by the U.S. Energy Information Administration that the amount of recoverable oil from California's Monterey Shale formation — predicted to be the nation's largest reserve of oil — is a whopping 96-percent below original production estimates.



Daily News


Fixing the DWP starts with culture shift
Fixing the Los Angeles Department of Water and Power will take no less than a change in its culture, its attitude, its habit of telling customers what they should want and to hell with what they do want.



Steven Greenhut


Prop. 13 fight not just about a loophole


Initiative's die-hard critics want to gut commercial-property limits


The proposition's critics have long complained about a loophole in the measure — actually, a loophole in subsequent legislation implementing the proposition — that lets certain businesses pay artificially low property taxes. Proposition 13 reassesses properties at their full-market value after they are sold. Some businesses figured out a way to avoid reassessment.