Instant updates as the news happens!!!


See CalNews.com's updates and our archives on Facebook 24/7

You can also follow us on Twitter!

Tweet us your news scoops today!!!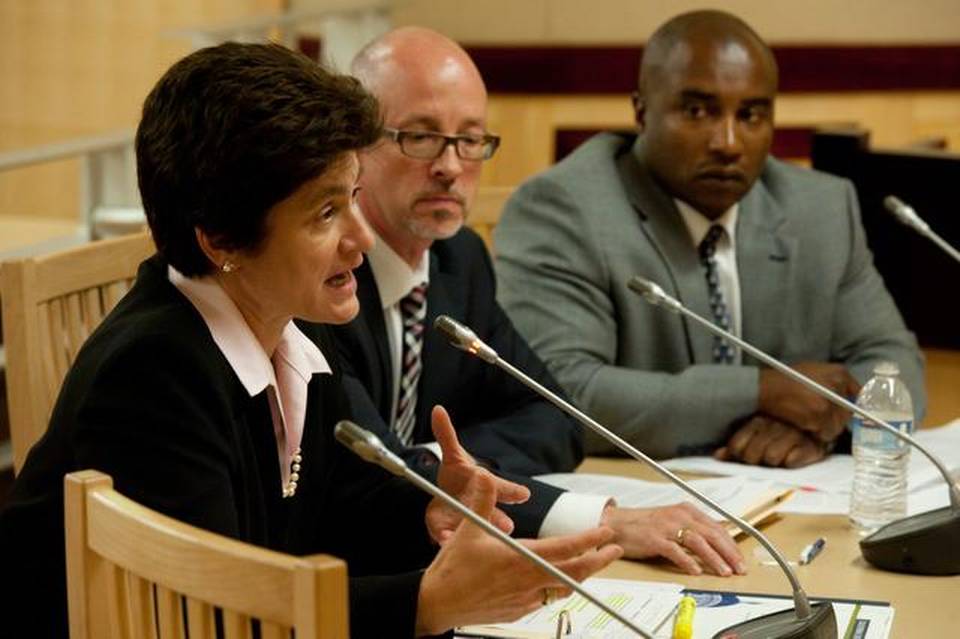 Sacramento Bee
Auditor's report highlights California's data lapses


State Auditor's review found just 19 of 53 data tracking systems provided reliable information


Nearly two-thirds of California state government data systems checked by auditors over two years contained unreliable information or were impossible to scrutinize for accuracy, according to a report released Tuesday. The assessment by State Auditor Elaine Howle summarizes findings from department audits in 2012 and 2013 and, she said in a letter to lawmakers, calls attention to "where important data are not always reliable, and to instances in which information has been reliable." Auditors determined 17 of 53 systems checked "were not sufficiently reliable" for them to confidently use the information, Howle noted. A state water-quality database maintained by the State Water Resources Control Board, for example, tracks certain violations and certifications. But auditors didn't use the information it contains because staff told them the database was out of date "due to a data entry backlog." Other departments had poor data controls and, in the case of the state courts' administrative office, failings that auditors didn't specify "because of their sensitive nature" such as "court case management records, human resources data and financial data." Howle said another 17 systems had "undetermined reliability" because it was impractical or too costly to test the information. During an audit of the California State University system's statewide financial program, the agency decided it would be cost-prohibitive to trace the summary-level data back to individual transactions. Auditors couldn't determine the reliability of another CSU system because it is paperless, so no hard copies existed to verify the data.


Oakland Tribune


Looks like another rat cop is going to walk?


Richmond cop fired from department - however no charges have been filed
The Richmond Police Department fired disgraced 19-year veteran Sgt. Michael Wang following allegations he took bribes, arranged drug deals, outed a confidential informant and tipped off a drug cartel member to a federal tracking device, authorities announced Thursday. Defense attorneys suggest the move may lead to hundreds of overturned drug convictions and dropped charges in pending cases. Richmond police Chief Chris Magnus heard an appeal by Wang and his attorney earlier this month but decided to terminate the former narcotics officer Dec. 9, said Capt. Manjit Sappal. "There were numerous allegations that really cut to the core of public trust, and many of the complaints about Sgt. Wang were found to have been sustained," Sappal said. "There were several serious policy violations that impact the reputation of the police department." Richmond police officials have acknowledged an ongoing criminal probe into Wang as well, however no charges have been filed. At least one attorney has been contacted by the FBI regarding the officer, who has been on leave since 2012. The Contra Costa DA's Office did not immediately return a request for comment nor did Wang's attorney Harry Stern. In the past, Stern called Wang a "highly respected supervisor in the Richmond Police Department" whose name was brought up as a smoke screen to distract from other criminal cases.


Oakland Tribune
Marchers demand ouster of San Jose Police Officer Phillip White


Psycho cop tweeted he'd use his authority to kill protesters


About 100 people marched Thursday from the Santa Clara County District Attorney's office to San Jose police headquarters to demand that Officer Phillip White be fired for Twitter posts that antagonized nationwide protesters lashing out against police killings of unarmed black men in Ferguson, Missouri and Staten Island, New York. "Officer White wanted to be famous, so we'll make him famous," organizer Raj Jayadev told the crowd outside 70 West Hedding Street. "It will be the fastest firing of a San Jose police officer we have ever seen. Let's end that guy's career today." City and county officials did not shy away from the demonstrators, instead meeting with the group to hear what they had to say. Santa Clara County District Attorney Jeff Rosen listened as the group handed over letters demanding a deeper scrutiny of cases involving police officers. When the group reached the San Jose Police Department, they were met by Chief Larry Esquivel, who told them that "as a San Jose native, man of color and the chief" of the city's police department, he was "deeply troubled" by the White situation and had called for a full investigation. Esquivel then accepted documentation from an online petition that march organizers said contained 15,000 electronic signatures calling for White's termination. White has been placed on paid administrative leave while the police department investigates the Internet postings. While his case is examined, White cannot carry a concealed firearm.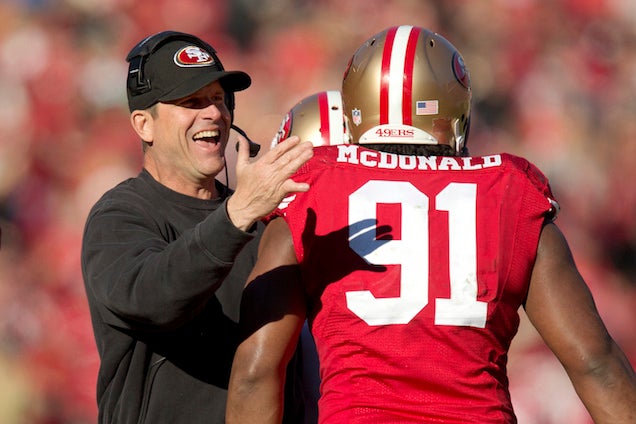 ESPN
49ers release Ray McDonald - Harbaugh suddenly gets quiet about "due process"
The San Francisco 49ers announced Wednesday that they have released defensive lineman Ray McDonald. "This is about a pattern of poor behavior," 49ers general manager Trent Baalke said Wednesday. "We expect a lot from our players, hold them accountable for their actions." Earlier in the day, local law authorities said they were investigating McDonald on suspicion of sexual assault. San Jose Police Department Sgt. Heather Randol said an area hospital notified police late Tuesday night that a woman was seeking treatment and that detectives had searched McDonald's San Jose home. "The victim alleged she was possibly sexually assaulted a day prior," Randol said. "Based on preliminary investigation, detectives secured a search warrant and served it at the alleged suspect's residence in San Jose." The 49ers notified the NFL office of the allegations against the defensive lineman, Baalke said, adding, "This is a team decision." The NFL confirmed that the alleged incident is covered by its new conduct policy. The league will conduct its own investigation but will not interfere with law enforcement. This marks the second time in recent months that McDonald has been the subject of a police investigation.



Tim Kawakami


The 49ers' Ray McDonald hypocrisy: They protected him before, they release him now–what do they really believe in?
The 49ers did what they had to do–they released Ray McDonald a day after San Jose Police began to investigate him on suspicion of sexual assault–but only when it was impossible for them to do anything else. And long after both McDonald and the 49ers burned up any benefit of the doubt for any of this. While Baalke said McDonald exhibited "a pattern of poor decision-making that has led to multiple distractions to this organization," I wonder what you could say about the decisions made by 49ers management recently. Due process? Ridiculous. That was always ridiculous on the face of it, because due process is a legal term about facing charges before you get convicted and go to jail. The 49ers' process was entirely about serving themselves and their own hypocrisy.


Contra Costa Times




Another DA ready to let another crooked cop go free?


Contra Costa DA mum on whether Richmond officer found with pot will face charges
The Contra Costa District Attorney's Office remained tight-lipped Wednesday regarding a criminal investigation into a veteran Richmond K-9 police officer who is accused of having stored marijuana at his home. Officer Joe Avila has been on paid administrative leave from the Richmond Police Department since September, when a search warrant was served at his house. The District Attorney's Office has not indicated whether charges will be filed, but police sources and Contra Costa County public defender Robin Lipetzky have indicated that it's unlikely that Avila will face charges. When contacted Wednesday, Deputy District Attorney Barry Grove would not comment when asked if his office plans to file charges against Avila. Richmond police using a search warrant found marijuana in Avila's Oakley home during an internal investigation that began in January 2014, following Avila's purported failure to write up more than three dozen police reports. According to an affidavit, among those 37 reports was one that Avila failed to write after he told dispatchers he would take a call from a UPS Store regarding a box delivered to the store that contained 4 to 5 pounds of marijuana. Avila told the dispatcher "to hold the call for him for training purposes."


S

an Francisco Chronicle




Another CHP lie...


Oakland police: We had no idea CHP officers dressed as protesters
Although California Highway Patrol officials said they had planted plainclothes officers within recent demonstrations in Oakland and Berkeley with the approval of the cities' respective police departments, Oakland police officials said Wednesday that they were unaware that the CHP had undercover officers within their jurisdiction the night one pulled a gun on protesters after his partner was attacked. The CHP was criticized last week when two plainclothes officers, who were dressed as protesters with bandannas over their faces, were identified by others in a crowd of about 50 near Lake Merritt around 11:30 p.m. Dec. 10. When authorities and witnesses said one of the protesters took a hat from an officer and punched him in the head, the second officer pulled out a baton, and then a gun, which he pointed at the protesters and panned across the crowd to keep them away from him and his partner. Avery Browne, chief of CHP's Golden Gate Division, defended the officers' actions and said the agency has had plainclothes officers at these demonstrations since they began Nov. 24, to gather information that would prevent protesters from entering and blocking freeways, a core tactic of the movement against racial injustice and police brutality. The march that night, as on many other nights, moved between Berkeley and Oakland. Browne said the Oakland Police Department was aware of the CHP's plainclothes operations, and that CHP had an officer in Berkeley's emergency operations center. But Oakland police Sgt. Holly Joshi said Wednesday that in the past week, officials have been "looking and checking" into the situation, and "we haven't been able to find any evidence or any person who knew."



Jim Miller


California Senate's fiscal outlook hinges on complex spending formula
A major ingredient in the state Senate's recently revealed fiscal troubles, which prompted the layoffs of more than three-dozen workers last month, is that the formula controlling legislative budget growth came in much lower than expected for the 2014-15 fiscal year. But why? And what does it portend for next year, when Senate officials say they need the formula, known as the state appropriations limit, to be at least 3 percent in order to balance the books? The appropriations limit, known as the SAL, reflects changes in personal income, population and school attendance. It was a creation of Proposition 4 in 1979, known as the Gann initiative, and revamped by Proposition 111 in 1990. The 2014-15 limit was 0.48 percent, down from 5.9 percent in 2013-14. That large drop mostly stems from significant shifts in per capita personal income between late 2012 and late 2013, according to information about the SAL compiled by the nonpartisan Legislative Analyst's Office.



Sacramento Bee


Board shake-up in the offing at Covered California?
In its second year of operation, Covered California began taking new patients on Nov. 15 and has gotten off to a quick start. Executive Director Peter V. Lee said in the first month that more residents selected private plans via the exchange than did in the first two months of open enrollment last year. Some 25,000 people completed enrollment on Monday alone, Lee said. Those interested in coverage beginning Jan. 1 have until Sunday to complete their enrollment. The latest round of upbeat news for the exchange comes amid a potential shakeup of its volunteer, part-time board of directors. On Monday, Dr. Robert Ross, chief executive of the California Endowment, resigned from the board effective Dec. 31, two years before his current term ends.


Mercury News


Silicon Valley jerk continues to screw the public


Twist in Martins Beach case: Khosla asks for new trial
Venture capitalist Vinod Khosla will ask a San Mateo County Superior Court judge to grant him a new trial in the battle over public access to Martins Beach, arguing her Dec. 1 judgment against him was flawed. The tech titan's lawyers filed a motion late Tuesday notifying Judge Barbara Mallach of their intent to a file a motion outlining their complaints.The judge ruled Khosla violated the California Coastal Act by blocking the public's ability to cross his property to reach the crescent-shaped beach near Half Moon Bay. Khosla's opponents, the Surfrider Foundation, had expected him to proceed straight to an appeal. Surfider attorney Joe Cotchett said the demand for a new trial is merely an attempt to drag the legal process out. "It is one more example," Cotchett said Wednesday, "of how the system is being abused by a billionaire." The reasoning behind the notice is not yet clear.


Orange County Register
Is this a RICO crime?
Court records detail Costa Mesa police union's ties, criminal enterprise
As his alleged mission to defame Costa Mesa councilmen unraveled in 2012, a private investigator tried to get his story straight with the law firm that hired him on behalf of the local police union, according to court papers obtained Monday. "Tell them I went rogue and (you) had no idea and you immediately fired me," wrote Christopher Joseph Lanzillo, a private investigator and former Riverside police officer, in a coded text message to an attorney for the union. The message is just one of many communications and financial records within the court papers – a search warrant affidavit – that link the police union to two private investigators who are accused of illegally tracking one Costa Mesa councilman with a GPS device and phoning in a false DUI report on another. The court report also details how the Costa Mesa Police Association raised membership dues to pay the law firm to dig up dirt on politicians prior to the November 2012 election. Documents also show how the former police union president deleted emails in the weeks following the DUI stop. Lanzillo, 45, and Scott Alan Impola, 46, a former Riverside police detective from Canyon Lake, were each charged with four felonies Wednesday after prosecutors alleged they conspired to make a phony DUI report on Councilman Jim Righeimer on Aug. 22, 2012, and conspired to track Councilman Steve Mensinger with a GPS device from July to August 2012. The union at the time was concerned that Mensinger and Righeimer supported a budget that cut police expenditures and reduced the number of sworn officers.


Sacramento Bee


Controller Chiang's proposal would pay down retiree medical costs
California's tab for state government retirees' future medical and dental care has soared to nearly $72 billion, prompting State Controller John Chiang on Tuesday to propose a five-year plan to whittle down a chunk of the unfunded obligation. The news also gave Department of Finance spokesman H.D. Palmer an opening to announce Gov. Jerry Brown's budget proposal, expected out before Jan. 10, will include "a plan to address this unfunded liability – and sustain health benefits for retirees for the long term." Currently, the state pays medical bills as they come up and sets nothing aside for future expenses. Analysts view the pay-as-you-go method as the most expensive way to do business, akin to paying only the interest on a credit card bill while continuing to make purchases on the account. The state's unfunded retiree medical obligations jumped $7.2 billion from the $64.6 billion Chiang estimated a year ago, mostly due to new mortality estimates that show people live longer.


Sacramento Bee
Jerry Brown calls criticism of Supreme Court pick 'logically deficient'
Gov. Jerry Brown's latest California Supreme Court nominee isn't likely to run into serious resistance at her confirmation hearing next week, but criticism of Leondra Kruger's residency (out of state) and judicial experience (none) has brought Brown to her defense. "There can be judges who sit on the court for a long time. You can compare their body of work and you can compare hers," Brown told The Recorder, a legal news publication, in an interview Monday night. "And I think she stands very tall." Brown's remarks came a day after former Assembly Speaker Willie Brown criticized Kruger's selection in a column in the San Francisco Chronicle. Though a California native, Kruger's experience has been in Washington, D.C. If confirmed, she would be the first African American justice on the court since Justice Janice Rogers Brown left in 2005, but the former Assembly speaker asked, "Were there no qualified African Americans in California?" The governor rejected the suggestion that he has shunned state judges with three Supreme Court picks from outside the judiciary, telling The Recorder that such an argument is "logically deficient."


San Francisco Chronicle
Richmond Police Chief Magnus says he'd hold protest sign again


#Black Lives Don't Matter to the Richmond Police Officers Association


Richmond Police Chief Chris Magnus, who set off an avalanche of emotions when he held up a "#Black Lives Matter" sign at a local protest, says he wouldn't hesitate if placed in the same situation. "Sure, I would do it again, but I would like to be a little better prepared for the fallout," Magnus said. The police chief said he and about a half dozen other members of his command staff were at a community center when the protest began Dec. 9, and that a woman he was chatting with "on issues of the day" asked if he would hold the sign. "I looked at it for a minute and realized this is actually pretty innocuous," Magnus said. "That 'black lives matter' is something that I would think that we should all be able to agree upon. All lives matter." "I thought it was an important gesture of goodwill," he added. Not everyone agreed. The Richmond Police Officers Association said in a release that the chief was violating state law against politicking in uniform. "It certainly wasn't intended to be a political statement," Magnus said, adding that he was not campaigning for any candidate or ballot measure. "It was intended to be a humane statement," Magnus said.


Oakland Tribune


You got weed, you go to jail, Richmond cop has weed, he goes free


Richmond officer found with marijuana in home won't face charges
A Richmond police officer found with marijuana in his home earlier this year likely won't be charged with a crime, authorities said. Veteran K-9 officer Joe Avila has been on paid administrative leave since September, pending an internal investigation, officials in the Richmond Police Department said. The Contra Costa County District Attorney's Office has been investigating since the case came to its attention earlier this year but is not inclined to file charges, said Robin Lipetzky, the county's chief public defender. According to Lipetzky, the decision likely stems from evidence not strong enough to produce a conviction. A search warrant affidavit obtained by this newspaper shows that Avila picked up a box containing about 4 to 5 pounds of marijuana from a UPS store on Nov. 25, 2013. Avila then radioed a dispatcher to say that he would file an incident report. Avila never did so, according to the search warrant. Instead, in what several police sources have said is a violation of Richmond police policy, the marijuana ended up in his Oakley home instead of being placed into a department evidence locker. The matter came to officials' attention after an officer was assigned in January 2014 to investigate Avila's alleged failure to write more than three dozen police reports, the warrant said.


San Francisco Chronicle


PG&E owns the CPUC


CPUC commissioner tied to e-mail saying he'd help PG&E
A California Public Utilities Commission official offered to write a favorable opinion on a $1.3 billion gas rate case if Pacific Gas and Electric Co. "did not like" one from another commissioner, according to an e-mail the company was forced to disclose by a judge's order. The e-mail — from ousted PG&E Vice President Brian Cherry to two colleagues who were also fired — is just the latest in a string of embarrassing revelations that have shaken the oversight agency in the wake of the San Bruno pipeline explosion in September 2010. The Jan. 14 e-mail recounted a conversation between Cherry and Commissioner Mike Florio over which commissioner would preside over the case. PG&E officials had already twice objected to the proposed administrative judge to commission officials — including Florio — through back channels and appeared to have gotten the judge they wanted. The focus for PG&E's Cherry then turned to whether Florio, or his newly appointed colleague, Carla Peterman, would oversee the hearings. "Mike did tell me that ... he wanted to be involved but also wanted a fresh set of eyes on it. He even volunteered to do an alternate (decision) if we didn't like Carla's decision," according to the e-mail that the company released after being ordered to do so by the new judge in the case. The order came after The Utility Reform Network pressed regulators to compel the utility to surrender all the relevant communications it has on the case.



Orange County Register


Firefighters flat-out stealing? Nope, it's quite legal


Firefighters and their paid-for pols continue to grind money out of helpless taxpayers


Several California firefighters managed to triple their base salaries by working tons of overtime last year, according to competing data on city worker pay released Monday by the state controller and the California Policy Center. The phenomenon of rocketing overtime, according to the reports, hit its apex in Richmond, where one city firefighter had base pay of $113,892 and overtime of $279,105. His total compensation in 2013, including the value of health and pension benefits: $508,893. "The overtime certainly is insane," said Robert Fellner, project manager for the conservative-leaning center's project, Transparent California. "The system wasn't designed to be most beneficial to the taxpayer, and it's definitely being exploited. There are certainly ways to minimize that." The pattern was repeated statewide to varying degrees, with one local firefighter doubling his base pay with overtime. Huntington Beach Fire Captain Darren Newton had base pay of $110,866, overtime of $127,866 and total compensation (including other pay and benefits) of $361,382.


Oakland Tribune


Dec. 6 actions described as a "police riot"


Berkeley police department denounced at City Council meeting
Speaker after speaker denounced, in often scathing terms, the conduct of Berkeley police and other cities' forces that assisted them during recent, mostly peaceful protests against decisions by grand juries in Missouri and New York not to indict white police officers who killed unarmed black men. On Dec. 6, police used tear gas, projectiles and baton strikes to disperse Berkeley protesters in what some speakers viewed as a crazed overreaction while others described it as militaristic and deliberate. But perhaps the biggest beating Tuesday was to Berkeley's image as the most liberal city in America, a phrase used derisively by several speakers. Many painted a picture of a Berkeley not much different from Ferguson, Mo., or the New York City borough of Staten Island, as a place where people of color as well as people with mental health issues bear the brunt of police suspicion and use of force, just like in much of the rest of the nation. Many accused administrative higher-ups as well as the council of abdicating their responsibility to oversee the police department; one called for the resignation of the police chief, city manager and Mayor Bates, to much applause.


Sacramento Bee
California Senate leader calls for pension funds to pull out of coal
Senate President Pro Tem Kevin de León said Monday that he will propose legislation requiring California's massive pension funds to divest their holdings in coal. The proposal, which de León said he would submit in January, comes amid pressure from environmentalists for governments to eliminate fossil-fuel investments from their portfolios. While divestment has been seen since the time of apartheid as a largely symbolic measure, it can raise awareness and exert pressure on large institutions. If approved, de León's divestment plan would affect the California Public Employees' Retirement System and California State Teachers' Retirement System. "Coal is a dirty fossil fuel," de León said. "I think that our values should reflect, you know, who we are as the state of California." It was unclear how far-reaching the proposal might be, or what firms other than coal-mining companies, if any, might be affected. The Los Angeles Democrat said he is "going through all of those details right now" and that "once we get down deeper in the weeds we can tell you how far it goes." He said his proposal will not extend to petroleum and gas. Jim Evans, a spokesman for the governor, said in an email, "Given the serious challenge of climate change, this proposal deserves careful consideration." CalPERS reacted to de León's statements with an emailed press statement highlighting its "proven track record of tackling climate-change issues," without saying whether it agreed with the senator's position.



San Francisco Chronicle


State Senate leader: Divest in coal to fight global warming
With Republicans threatening to shove climate change to the back seat as they take control of the U.S. Senate, state officials including Gov. Jerry Brown huddled with one of the nation's leading Democratic donors Monday to talk up ways to keep it on California's agenda — including legislation that could send a shiver through the coal industry. The state Senate's top leader said at an Oakland forum organized by billionaire environmental activist Tom Steyer that he's planning to introduce a measure next year to require the state's public-employee pension funds to sell their coal-related investments. "Climate change is the top priority of the California state Senate," said Senate President Pro Tem Kevin de León, D-Los Angeles. He said his legislation would require that the California Public Employees Retirement System, which manages public employees' pensions and health benefits, and the California State Teachers Retirement System divest millions of dollars in coal-related investments. Climate-change activists have been pushing large investors to shed their holdings in coal, a major contributor to greenhouse gases.


Los Angeles Times


Roman Polanski's lawyers open new front against L.A. County D.A.


Hollywood pervert clashes with the Police State


More than three decades after Roman Polanski fled Los Angeles for France to avoid sentencing in the sexual assault of a teenager, his attorneys have opened a new front in the legal saga aimed at having all charges against the Oscar-winning director dismissed. Polanski's legal team, which now includes celebrity attorney Alan M. Dershowitz, is making accusations of prosecutorial misconduct in its effort to end the case, which has kept the director out of the United States as well as many countries with U.S. extradition treaties since he fled in 1978. In court papers filed Monday in Los Angeles, Polanski's attorneys allege that district attorneys and judges carried out "serious misconduct" in an effort to prosecute, and later force the return of, the famed director. A spokesman for the Los Angeles County district attorney's office was not available for comment Monday night. The motion revives a sensational case that began in 1977, when Polanski was charged with raping and sodomizing a 13-year-old girl during a photo shoot. In a plea deal, the Polish-born director pleaded guilty to one count of statutory rape, but he was never formally sentenced. He spent a month and a half in state prison for psychological testing, but the night before his sentencing he fled to Europe after learning from his attorney that the judge planned to give him additional time in prison.


Los Angeles Times
Study offers support for the notion of e-cigarettes as a gateway drug
Do e-cigarettes lure teens into a world of vice that turns them into smokers of regular cigarettes? This is the big fear of anti-smoking activists, and new data from Hawaii suggest they may be right. A survey of 1,941 ninth- and 10th-graders from Oahu found that 29% of them had tried electronic cigarettes at least once, and that 18% of them had used the devices in the last month, according to a study published Monday by the journal Pediatrics. The fact that nearly 3 in 10 high school freshmen and sophomores in Hawaii had used the battery-powered devices was only part of the story. Among these students, 41% had also tried regular cigarettes, the survey results showed. Teens who use e-cigarettes are also inclined use regular cigarettes, marijuana and alcohol because "they provide a means of rebelling against conventional values" as well as "pleasant physical sensations," the study authors wrote. In this view, e-cigarette use is merely a step on a path to "problem behavior" that the students were likely to follow anyway – and indeed, of the 15% of students who had smoked regular cigarettes, 80% had used e-cigarettes as well.


Los Angeles Times


State officials bend the rules so health insurance companies can rake in more cash


Covered California extends deadline to sign up for Obamacare
Peter Lee, executive director of Covered California, said people who start the application process or made some "good faith effort" by Monday will have until Dec. 21 to finish signing up. Monday at midnight was the original deadline. "We are providing this window to get people across the finish line," Lee said at an exchange board meeting Monday. "We know many of the people applying have never had insurance before, and these are individuals who need to sit down and talk with someone." Lee said many insurance agents and enrollment counselors were fully booked with applicants Monday. He said the deadline extension will enable consumers to get help or make an appointment through Dec. 21. Covered California signed up about 1.2 million people during the initial open enrollment period that ended in April under the Affordable Care Act. The state is trying to build on that and reach 1.7 million enrolled by Feb. 15 when the current sign-up period ends. Toward that goal, the state expects most customers will have their existing plans automatically renewed, and it said it has added 91,600 new enrollees from Nov. 15 to Dec. 11. Exchange officials have urged existing policyholders to shop around prior to the deadline because they may be able to find a lower premium from a different insurer.


San Francisco Chronicle
Ex-D.A. Terence Hallinan suspended from practicing law
In what may be the muted final chapter of a flamboyant legal career, former San Francisco District Attorney Terence Hallinan has agreed to be suspended from practicing law in California for 90 days for using a bank account he had designated for client funds as his personal account. No clients' money was actually in the account, and no clients were harmed, the State Bar's disciplinary court said in a suspension order, made public Monday, that Hallinan also signed. But the court said his misconduct — commingling personal funds in a client trust account — was "willful" and was aggravated further when he failed to respond to letters from bar investigators in August and September. The suspension will take effect when it is approved by the state Supreme Court. Hallinan will also be on probation for two years and must take an ethics course. A defense lawyer whose clients included mass murderer Juan Corona, he was twice elected to the Board of Supervisors, then made the unlikely switch to district attorney with a narrow election victory in 1995, endorsing medical marijuana, de-emphasizing the prosecution of drug crimes and prostitution, and often clashing with the Police Department.


Mercury News
Psychopath San Jose cop placed on leave after threatening the public


"By the way if anyone feels they can't breathe or their lives matter I'll be at the movies tonight, off duty, carrying my gun."


For weeks, San Jose police Officer Phillip White had been using his personal Twitter account to vent displeasure over the ongoing protests in Oakland and around the country about the deaths of unarmed black men at the hands of law enforcement. But when his posts turned threatening last weekend, White learned just how far-reaching words can be on social media. The San Jose Police Department placed White on administrative leave Monday as the furor over the officer's posts showed no signs of abating. An online petition at change.org demanding his firing gained over 5,000 signatures in less than a day. Civic leaders questioned how he can continue to be an effective cop. Menlo College, where White was an assistant basketball coach, cut ties with him. The most inflammatory tweets, which evoked the strongest social-media reaction, read, "Threaten me or my family and I will use my God given and law appointed right and duty to kill you. #CopsLivesMatter" and "By the way if anyone feels they can't breathe or their lives matter I'll be at the movies tonight, off duty, carrying my gun." Community leaders, particularly advocates for minority groups, called on the police department to fire White. "I couldn't believe it was real, that he would put his face out there in the Twittersphere and make these statements as if he's baiting the public to engage in a violent altercation," said Walter Wilson, who sits on the board of the city's African American Community Service Agency. "If this is real, he should not have a gun and a badge. The police department deserves better than this guy."



Daily News


Crooked sheriff's deputy sentenced in corruption case
A former Los Angeles County sheriff's deputy has been sentenced to one and a half years in prison for trying to block a federal investigation of allegations of inmate abuse at county jails. James Sexton is the last of seven Sheriff's Department employees, including two lieutenants, who were charged with trying to keep an FBI informant from making contact with his handlers. The inmate was cooperating with an investigation into allegations of corruption and civil rights violations. The U.S. Attorney's office says the 29-year-old Sexton was sentenced Monday. He was found guilty in September of federal charges of conspiracy and obstruction of justice. Prosecutors said he altered jail records. The defense argued that Sexton was only following orders from higher-ups. Six others received prison sentences ranging from 21 months to nearly three and a half years.



Mercury News


San Bruno sues to compel release of PG&E emails in aftermath of fatal gas explosion
The city of San Bruno on Monday filed a lawsuit that seeks to compel PG&E to yield 65,000 emails between PG&E and the state Public Utilities Commission amid evidence of what critics say is an ongoing cozy and inappropriate relationship between the utility and the PUC in the aftermath of a fatal explosion in San Bruno. "We believe it is in the public interest to release all 65,000 emails," San Bruno City Manager Connie Jackson said Monday. "In the interest of transparency and reestablishing public trust, PG&E should release the emails." The emails have become controversial because many of them are connected with a crucial case on gas transmission and storage. The PUC is expected to make a final decision next year on that matter, which could increase monthly gas bills by 11.8 percent. Other emails show that PUC President Michael Peevey engaged in arm-twisting of PG&E executives to force the utility to contribute money to pet projects touted by Peevey in exchange for favorable rate rulings for PG&E. "The emails are critical to filling in the blanks and to create a full picture of the actions and the culture of the PUC, commissioners as well as high-level staff," said state Sen. Jerry Hill, a frequent critic of the PUC and utility. Hill's San Mateo County district includes San Bruno.


Sacramento Bee
California immigrants soon can seek driver's licenses


Department of Motor Vehicles is bracing for an influx of applicants


State officials are encouraging more than a million undocumented immigrants living in California to step forward and apply for licenses. For years, the efforts to authorize driver's licenses for California's undocumented population centered in the Capitol. Bills to create such licenses reappeared year after year, advancing as far as the desks of Gov. Arnold Schwarzenegger and Gov. Gray Davis before dying at the tip of a veto pen. That changed in 2013. Legislation drew support from members of Sacramento's Latino caucus, moderate Democrats and some Republicans. Eager to contrast California's leadership on immigration with Washington's gridlock, Gov. Jerry Brown signed it. Now the policy has moved from the Capitol corridors to the streets of California, where as many as 1.4 million undocumented immigrants will be able to obtain driver's licenses and insurance starting Jan. 2. It marks a watershed moment for immigrant advocates – and a monumental logistical undertaking. The California Department of Motor Vehicles is bracing for an influx of applicants. Community organizations and elected officials are telling a community often accustomed to avoiding attention to gather their documents, study hard and walk into a government building. Immigrants who cannot produce sufficient documentation have the option to come into the DMV for an interview.


Sacramento Bee


De León eliminates government oversight office
California Senate leader Kevin de León has eliminated a legislative staff unit that focused on government oversight, a creation of his predecessor, former Sen. Darrell Steinberg. Steinberg created the Senate's Office of Oversight and Outcomes in 2008, staffing it with a team of former journalists who dug into the functions of numerous state agencies. Over the years, the office produced more than two dozen reports critical of many aspects of state government. Their investigations found that a lack of scrutiny allowed sex offenders to treat drug addicts at state rehab clinics; that California's mortgage lender foreclosed on homeowners who were current on their loans; that redevelopment agencies spent money without adequate accountability; and that tax breaks had cost the state $6.3 billion more than anticipated. Other reports made recommendations for curbing fraud in the home health care system and found that an illogical bureaucracy made it hard for regulators to detect fraud in state child care programs. The findings were frequently used as the basis for Senate oversight hearings and also led to new legislation, according to a July report by the unit. The elimination of the oversight office comes as de León reshapes the Senate staff makeup after taking control of the upper house in mid-October. Last month, de León laid off 39 employees, including staff who wrote bill analyses, did research and performed secretarial duties. Earlier this month he laid off a shoeshiner whom the Senate paid $13,000 a year to provide information to Capitol visitors. Senate officials have blamed the layoffs on a budget problem, saying they face a multimillion dollar shortfall because the Senate had more staff than it could afford to pay.


San Francisco Examiner


Citizens furious over CHP's Big Brother thug tactics


CHP defends officer who drew gun at protest
California Highway Patrol officials are defending a plainclothes officer who pointed his gun at Oakland protesters after they learned he and his partner were police. The officer drew his weapon Wednesday night after he was assaulted during demonstrations against the killings of black men by white officers, authorities said. While standing behind the officer, CHP officials also revealed they have created phony Twitter accounts and dressed like demonstrators to do surveillance. The San Francisco Bay Area has seen regular protests in the past week over two recent grand jury decisions to not indict white officers who killed unarmed black men in Ferguson, Missouri, and New York. In Berkeley, demonstrations have drawn hundreds of people who have sometimes clashed with police as they blocked highways, smashed windows and refused police orders. Several hundred people have been arrested, and both police and protesters have been injured at the marches. National Lawyers Guild Executive Director Carlos Villarreal told the Tribune the incident is doubly troubling because earlier in the week highway patrol officers, attempting to clear a blocked highway, fired bean bags from a freeway overpass at protesters below. He said the agency has acted "recklessly."


San Francisco Chronicle


Thousands in S.F., Oakland join Millions March protests


Police show up in full riot gear spoiling for a fight
National anger at the killing of unarmed African American men by police officers translated Saturday afternoon to the sight of thousands of people marching in San Francisco and Oakland. The events, dubbed Millions March, also took place in New York and Washington, D.C. They had been in the works for more than a week, in contrast to more spontaneous and often disruptive protests in recent days in the Bay Area. The crowds here were passionate but peaceful, and at times almost festive, as marchers moved together, then rallied on the steps of public buildings. There were speeches calling for a sustained effort to push for improved racial conditions in the United States. After nightfall, central Oakland again was the scene of confrontations between police and demonstrators. Part of this was due to large numbers of police on the scene, some of them in full riot gear. Early in the evening, the Oakland Police Department called in help from 11 outside agencies; these included the Alameda County Sheriffs' Office, the Berkeley Police Department, the Pleasanton Police Department and the California Highway Patrol.



Sacramento Bee


Latinos underrepresented among CSU applicants
California State University released preliminary data on Thursday showing a sixth straight year of record application numbers: 290,473 high school seniors and transfer students sent 790,900 applications to the system's 23 campuses, almost 4 percent more than last fall. Latino students once again made up the largest group of applicants. But while their numbers continue to gain – up to 40.1 percent of first-time freshmen and 33.9 percent of transfer applicants this fall – they remain underrepresented compared to the state's student population. According to the most recent data from the Department of Education, almost half of all California high school graduates are Latino. CSU has launched several programs to reach out to and increase college readiness in historically underserved communities.


Los Angeles Times
California receives U.S. funding for earthquake early-warning system


The early-warning system is considered a major advance in seismic safety


California has received congressional funding to begin rolling out an earthquake early-warning system next year, capping nearly a decade of planning, setbacks and technological breakthroughs, officials said Sunday. Scientists have long planned to make such a system available to some schools, fire stations, and more private businesses in 2015, but their effort hinged on Congress providing $5 million. The system would give as much as a minute's warning before shaking is felt in metropolitan areas, a margin that experts say would increase survival. The U.S. Senate approved the allocation this weekend as part of the $1.1-trillion spending package, passed by the House of Representatives on Thursday, that will fund most of the U.S. government through the rest of the fiscal year. Officials plan to announce the funding at a news conference at Caltech on Monday.


Sacramento Bee


Farmworker children uprooted by California rules
This December, thousands of migrant farmworker children are making their annual trek to new schools in California, but they do so also at other times throughout the country. During growing season, their parents rent low-cost housing in federally subsidized labor camps, but state rules mandate that families move at least 50 miles away when the camps close for the winter. A state lawmaker this year tried to change the 50-mile rule, but the bill died in committee. California has 24 seasonal farmworker centers, 1,900 apartments all together, run by the state's Office of Migrant Housing. The program dates to the 1930s, when the federal government opened migrant labor camps for Dust Bowl refugees. The idea behind the 50-mile rule was to provide seasonal housing for families who come to an area to work only during picking season. State officials say that despite a sharp drop-off in the past decade of migrating farmworker families, the seasonal housing should not be occupied year-round and hence unavailable for the next season's pickers and planters.


S

an Francisco Chronicle


Rat Silicon Valley Billionaire Vinod Khosla Is Ignoring A Judge's Order To Open The Beach He Blocked
One week after San Mateo County Court Judge Barbara Mallach issued an order for billionaire Vinod Khosla to open access to Martin's Beach, a gate leading down to the shore remains closed. The Surfrider Foundation first filed suit against Khosla in March 2013, claiming that the billionaire was in violation of the California Coastal Act when he failed to obtain a permit before locking a gate leading down to the beach and posting signs forbidding entry. Khosla, a prominent venture capitalist and cofounder of Sun Microsystems, purchased a 53-acre parcel adjacent to the northern California beach for $37.5 million in 2008. Judge Mallach ruled against Khosla in September, saying that he changed the nature of public access at the beach without obtaining the necessary permits from the California Coastal Commission. Last week, the judge issued a final order stating that Khosla must immediately restore public access to the beach as it was when he first purchased the property.



Oakland Tribune


Cal: Students find cardboard effigies hanging from Sather Gate, tree
Three effigies of African-Americans hanging from a noose were found on the UC Berkeley campus Saturday morning ahead of a noontime "#blacklivesmatter" protest in Sproul Plaza, a UC Berkeley spokeswoman confirmed. Amy Hamaoui, interim executive director of UC Berkeley's communications and public affairs, confirmed the effigies and also said that university officials are looking to see if there are more effigies. Two of the effigies were found hanging from the arches at famed Sather Gate, and another was discovered in a tree near Bancroft Lane, Cal integrative biology student Eniola Abioye said. Police took possession of two of the effigies and students took one, said Pastor Michael McBride of the Way Christian Center and co-director of Intervarsity's Black Campus Ministries at UC Berkeley. Campus police could not be immediately reached for comment. "This is racial terror they are experiencing," McBride said.


Long Beach Press-Telegram


Cops continue to hassle hard-working immigrants who are just trying to get by


Underground economy boosts Southern California tamale vendors
With a steady line of hungry customers facing her, Maria keeps a watchful eye for police and city officials as she plucks her steaming tamales with rapid precision from her shopping cart on a busy northeast San Fernando Valley sidewalk. For Maria, who makes a profit of some $16,000 a year selling her tamales and drinks on the street in violation of Los Angeles city codes, the holiday season brings a welcome infusion of cash. She usually makes around $500 extra each November and December because of the higher demand for her specialty. For street vendors and solo entrepreneurs who often operate in the informal or underground economy, the tamale — an iconic tradition in Latino households during the holiday season — is king from Thanksgiving through Jan. 6, which marks the end of the Christmas period. Maria, who asked that her last name not be used, acknowledges her job is not easy. Four times police and city officials have confiscated her tamales. She used to sell about double the quantity but has scaled back to avoid detection. The city of Los Angeles is now considering a proposal that would regulate street vending and allow an estimated 10,000 vendors to legally hawk edibles, artwork and other goods on city streets. "My husband doesn't have very steady work so I have to help him," Maria said. "If not, how are we going to pay rent? Bills? And later my children, I don't have any help from the government. I have to work."


Orange County Register


Lazy feckless cops let maniac school bus driver off the hook


Despite past tickets and accidents, school bus driver who hit bicyclist avoids charges
An Anaheim school bus driver accused of hitting a bicyclist in July had a series of traffic tickets before the incident and was not prosecuted in at least two cases after police officers failed to show up at her court hearings. Court records show that Paulina Hernandez, 33, a driver with the Anaheim Union High School District, has collided with two bicyclists while driving a bus and, in all, has received three traffic tickets during the past three years. Despite the tickets, Hernandez's record with the DMV is clean, and she remains employed by the school district. Hernandez did not return messages left at her home and on her cellphone. District officials declined to discuss in detail Hernandez's status. Anaheim police Lt. Bob Dunn said the department has a strict policy requiring officers to appear in court for traffic citations. Orange County judges dropped charges in both cases because police officers were no-shows in court. The most recent accident, July 18, involved a then-19-year-old man who was hit by a bus driven by Hernandez, according to a police report. No students were aboard. The July accident was captured by a surveillance camera at a nearby apartment complex. The video, obtained by the Register, shows the bus slowly rolling through a stop sign at Crescent Avenue and Valley Street in Anaheim. The bus then hits bicyclist Jose Medina, who curls into the fetal position as the vehicle runs over his body. Medina, of Anaheim, sustained fractures to his jaw, spine, right leg and nose, according to his attorney, Masih Kazerouni. Medina was in the Fullerton courtroom in October when Superior Court Judge Robert Knox dismissed charges of failure to yield against Hernandez. "They (police) let me down. They're supposed to protect us," Medina said.


San Francisco Chronicle




Taxpayers pick up the tab for feckless cops & medical staff


$3 million settlement over dead woman in San Francisco General stairwell
San Francisco and the University of California have tentatively agreed to pay a total of $3 million to settle a claim filed by the family of a woman whose body was found in a San Francisco General Hospital stairwell 17 days after she disappeared from her room last year. "No amount of money will bring back the mother of these two children," said Haig Harris, attorney for the family of Lynne Spalding. He said the sum being paid to her 20-year-old son, Liam, and daughter, Simone, 24, amounts to a recognition that there was a "systematic breakdown" in hospital protocols for protecting patients. "We hope that this case will provide new systems to protect all patients from this tragic loss of life," Harris said. UC was named in the family's legal claim over Spalding's death because its doctors and nurses were involved in her care and monitoring. An autopsy found Spalding died of dehydration and liver problems related to alcoholism. The medical examiner's office said she had been dead several days, but could not tell exactly how long. The sheriff's dispatcher who assured a nurse that the matter would be handled that day has been fired, and five other deputies involved in the botched search face discipline. At least two supervisors have served suspensions. "The conduct of the Sheriff's Department was outrageous," Harris said.


Steven Greenhut
How far will cop unions go to halt reform?


Union-hired 'candidate researchers' face felony charges for Costa Mesa incident


The arrest this week of two ex-cop private investigators — charged with felonies related to their alleged attempt to frame a Costa Mesa city councilman for a false DUI — is about more than the disturbing tactics of two hired guns. It offers insight into the way some police unions across California intimidate political opponents into silence. The criminal prosecutions — felony counts for illegal use of a tracking device, false imprisonment by deceit, conspiracy to commit a crime and falsely reporting a crime — reinforce what the council members have been saying. But, again, this is not just about two PIs with checkered pasts. It's about the dirtiest form of politics. This raises an important question: How widespread is this kind of behavior? At a Costa Mesa press conference last year, elected officials from other cities made allegations of police using disturbing tactics to achieve their political goals.


San Francisco Chronicle
Richmond union criticizes chief for wearing uniform to protest
Police Chief Chris Magnus, who gained nationwide attention for holding a sign reading "Black lives matter" at a peaceful protest in his city, was criticized by his department's rank-and-file Friday for doing so in uniform. The Richmond Police Officers Association said members were upset by the fact that Magnus was wearing his uniform when he attended a Tuesday demonstration on Macdonald Avenue. The message on his sign is one of the rallying cries that emerged after grand juries in Missouri and New York declined to indict white police officers for killing two unarmed black men. The union said the chief's actions violated the state's Government Code, which states that "No officer or employee of a local agency shall participate in political activities of any kind while in uniform." "Police chiefs are not above the law," Wilkinson said. "While many may admire the chief for proactively engaging with the community on one of the most significant political issues of the day, by doing so in uniform he violated the very laws he is sworn to uphold." She said Richmond police officers "enforce the laws of this state without passion or prejudice, and are disappointed the chief felt free to flaunt those laws by wearing his uniform during the protest." Magnus and several other police officers, including Deputy Chief Allwyn Brown, who was also in uniform, gathered outside a community center along with 150 others. Wilkinson said Brown's "role is less clear. Not certain he was a participant in the protests. If he was there to monitor, then that would be proper." Magnus said Friday, "When did it become a political act to acknowledge that 'black lives matter' and show respect for the very real concerns of our minority communities? This should not be about 'us versus them.' It should be about finding ways to build bridges and address the schism that exists between many of our residents and police."


Oakland Tribune


CHP embraces Nazi spy tactics in Oakland


Oakland protests: Plainclothes CHP officer's gun use draws scrutiny
A plainclothes CHP officer drew and pointed his gun at demonstrators Wednesday night after he and his partner were unmasked as police officers, witnesses said, a maneuver that CHP officials defended Thursday as necessary for the officer to defend himself and his partner against an unruly crowd. The two-minute melee, captured by freelance photographers and shared widely online Thursday, is perhaps the most dramatic scene in weeks of unrest and protests in Oakland, Berkeley and San Francisco. It has also raised questions over how police, particularly the California Highway Patrol, have attempted to control crowds protesting two grand jury decisions to not indict officers who have killed unarmed black men in New York and Ferguson, Missouri. In response to the confrontation, agency officials on Thursday stood firmly behind the officers and revealed some surveillance tactics, from creating phony Twitter accounts to dressing like demonstrators to gather intel.


Mercury News


Racist Orindia schools shamed into doing the right thing


Orinda school district reverses course, grants free lunch to Vivian
Two months after denying a 7-year-old a free school lunch, the Orinda Union School District reversed its decision Thursday and granted the second-grader access to the meals. It marks the second victory for the young Latina student and her mother, a live-in nanny in Orinda. Last month, the district said it would allow the youngster to stay enrolled in school, reversing an earlier decision to make her leave based on a residency issue. In a Dec. 8 letter, the district acknowledged it incorrectly tabulated Vivian's mother's income and said she will immediately receive the free lunches, which are available to children of low-income families.


Jim Miller
California Senate special election has tiny turnout
Turnout in Tuesday's special election in Los Angeles County's 35th Senate District stood at a puny 6.36 percent Wednesday. The lowest of the modern era? Not quite. The title for paltry civic engagement goes to the Sept. 17, 2013 special election in Los Angeles County's 26th Senate District, when just 5.55 percent of voters turned out. In this week's election, former Assemblyman Isadore Hall, D-Compton – one week removed from the end of his Assembly career – captured almost 55 percent of the vote, avoiding a February runoff. He will serve out the term of former state Sen. Rod Wright, D-Baldwin Hills, who resigned in September after being convicted on charges of lying about where he lived when he ran for the Senate in 2008. As of Wednesday, Hall had 15,564 votes – about 1.7 percent of the more than 932,000 residents in the 35th District. Some precincts of more than 1,200 voters received only 20 ballots, according to unofficial results.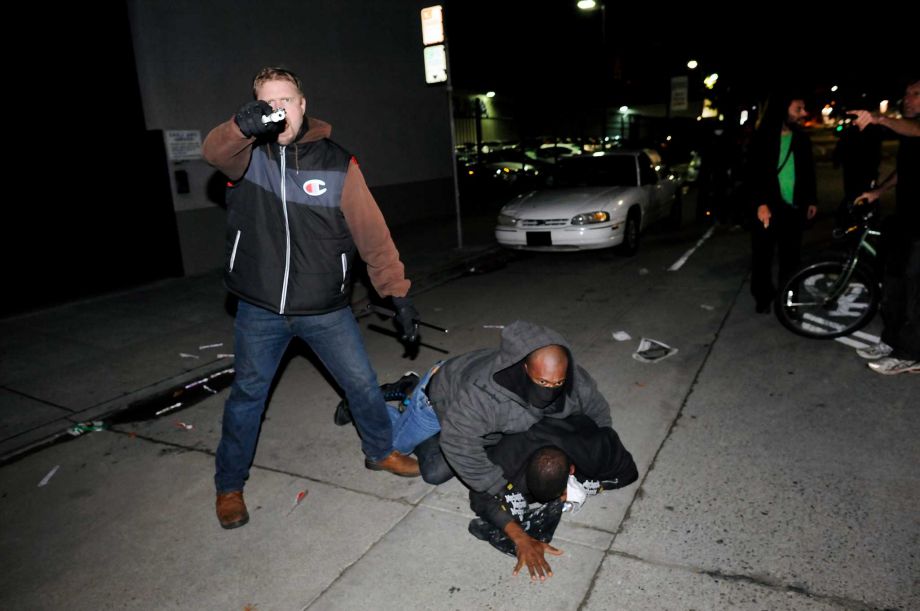 San Francisco Chronicle




CHP says screw the Constitution and screw your rights!


Undercover CHP officer pulls gun at Oakland protest after outing
An undercover California Highway Patrol officer who was attempting to infiltrate a demonstration against police brutality in Oakland pulled a gun on the protesters after he and his partner were outed and the partner was attacked. The undercover work — captured by a freelance photographer working for The Chronicle — raised questions about tactics employed by police and protesters as authorities seek to get a handle on rallies that have flooded the streets of Oakland, Berkeley and San Francisco, at times shutting down freeways and devolving into vandalism and looting. Avery Browne, chief of CHP's Golden Gate Division, said the agency and other police departments have had plainclothes officers dressed in protester attire walking in these marches since the first demonstration Nov. 24, and he said they will continue to employ this tactic despite Tuesday's incident. About 50 people were marching near Lake Merritt just after 11:30 p.m. Wednesday when some of the demonstrators began calling out two men who were walking with the group, said the freelance photographer, Michael Short. "Just as we turned up 27th Street, the crowd started yelling at these two guys, saying they were undercover cops," Short said Thursday. "Somebody snatched a hat off the shorter guy's head and he was fumbling around for it. A guy ran up behind him, knocked him down on the ground. That guy jumped backed up and chased after him and tackled him and the crowd began surging on them. "The other taller guy had a small baton out," Short said. "But as the crowd started surging on them, he pulled out a gun."



Los Angeles Times


California selects contractors for next phase of bullet train route
The state high-speed rail authority took another key step Thursday in building the initial segments of the bullet train system between Los Angeles and San Francisco, saying it had preliminarily selected a team of contractors for another 65 miles of the route through the Central Valley. While the agency continues to move ahead with planning, contracts, legal settlements and political agreements, it has yet to start heavy construction in Fresno, which was expected about two years ago. But officials have vowed that the late start will not delay their completion dates in 2017 and 2018 for about 130 miles of rail line from Madera to Bakersfield. The team for the 65-mile section, led by Dragados USA, a subsidiary of a Spanish construction firm, submitted the lowest of three bids for the new contract and was judged as having the highest technical competence score. It submitted a bid of $1.23 billion, well below the $1.74 billion submitted by the team led by Sylmar-based Tutor Perini and the $2.07 billion by the team led by Samsung E&C Americas, a Los Angeles-based unit of a South Korean conglomerate. The low bid came in well under the state estimate of $1.5 billion to $2 billion for the work. Jeff Morales, chief executive of the rail agency, credited the low prices to strong competition and said Thursday's decision is a "significant milestone" in the project.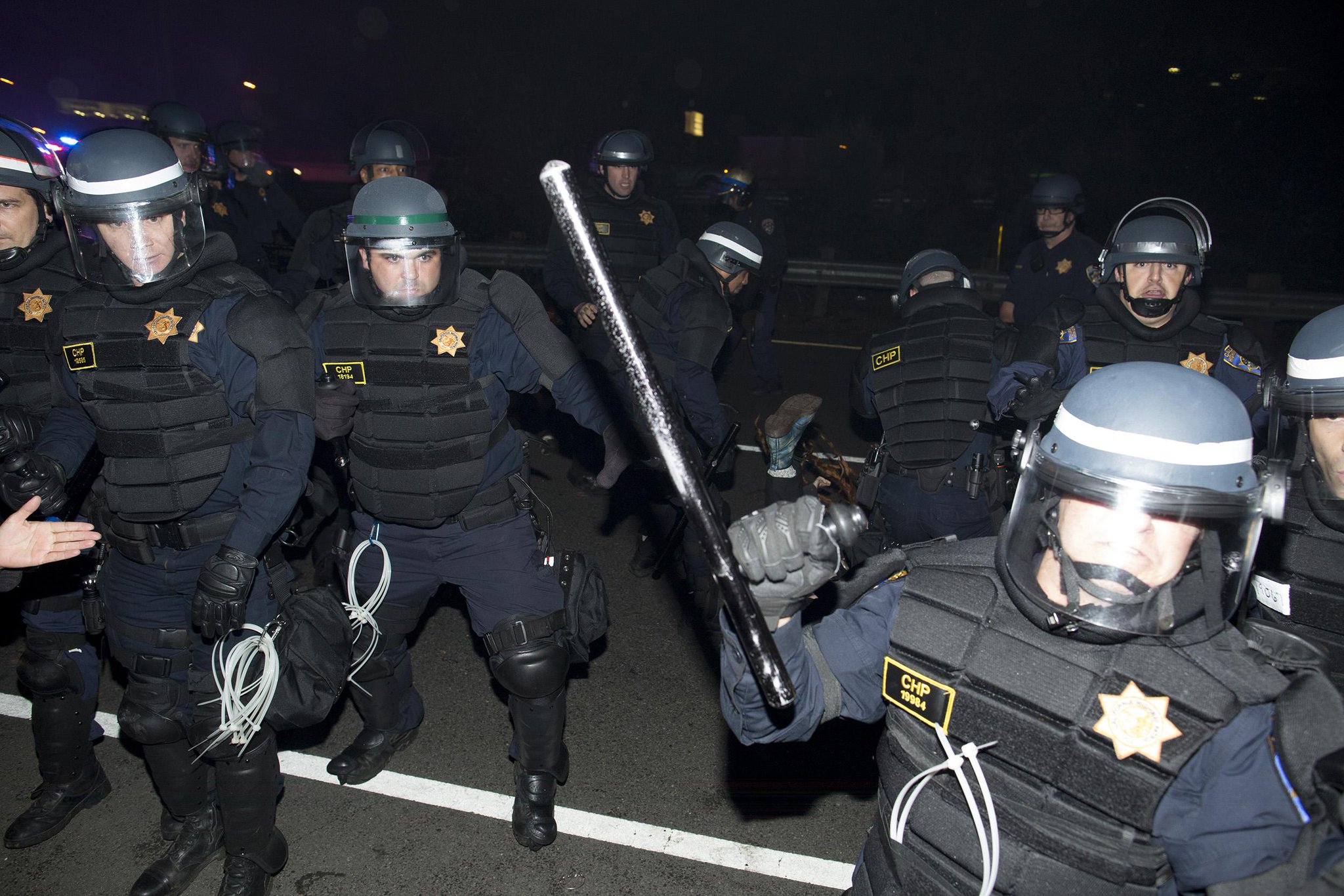 San Francisco Chronicle
Police continue to shred the Constitution in the "tolerant" Bay Area
Frustrated that the Berkeley City Council canceled a meeting they had planned to pack, protesters denouncing racial injustice marched through Berkeley Tuesday for a fourth straight night — and then defied California Highway Patrol vows to block them from freeways by briefly shutting down Highway 24. The demonstrations began around 7 p.m. with hundreds converging on Berkeley's Old City Hall for a rally where they were joined by a pair of the city's council members. From there, they set off south on Telegraph Avenue — and then, over the next few hours as they marched several miles to downtown Oakland, the gathering got sporadically destructive as well as confrontational with police. "Hands up, don't shoot!" many demonstrators yelled with their hands raised in the familiar pose of protesters over the past couple of weeks. Some tossed loud fireworks. As he was photographing the confrontation, Chronicle freelancer Tim Hussin said, an officer broke his camera by slamming a baton into it. Officers standing on the freeway fired "less than lethal" projectiles at the crowd on the street. Demonstrators nationwide have been shutting freeways and marching through streets over grand jury decisions not to indict white police officers accused of killing unarmed African American men in Ferguson, Mo., and New York.


Orange County Register


Just a quick swab for DNA? Not so fast, California courts say


To the dismay of conservatives, the courst push back on the Police State


A state appeals court panel ruled that taking DNA from someone not convicted of a crime violates their rights. A simple swab inside the cheek and a positive hit in an electronic database can be enough to revitalize a cold case. But the question of whom police track via such genetic fingerprinting has ignited a debate about the legality of the state's DNA collection laws. Few argue that convicted violent criminals have lost the right to keep their DNA private. But what about people arrested on suspicion of crimes and not convicted? For the past decade, anyone hauled in on suspicion of a felony would have their DNA collected as part of the jail booking routine. Those genetic markers, which brand us as individuals, would then go into a state database that law enforcement agencies nationwide could use. In many cases, DNA evidence has solved long-dormant crimes. But last week a California Court of Appeals panel ruled that taking DNA from someone only suspected, not convicted, of a crime is a violation of that individual's constitutional rights. The law, approved by voters in 2004, requires DNA samples be taken from all adults arrested for, or charged with, a felony. "The whole idea is to get as much DNA in the system as possible," said Lt. Jeff Hallock, an Orange County sheriff's spokesman. The state's "DNA bank" is connected to the FBI's Combined DNA Index System, which contains more than 11 million "offender profiles" and 20 million "arrestee profiles." The recent court decision arose from the case of Mark Buza, who refused to provide a DNA sample to authorities after he was arrested on suspicion of setting a police car on fire in San Francisco. In their 3-0 ruling, the 1st District Court of Appeal judges concluded the act violated the arrestee's expectation of privacy, particularly those who have "never been convicted, or even charged, with a crime."



Sacramento Bee


Another California death penalty failure: man condemned for torture slaying dies
An inmate condemned to die for the torture slaying of a Sacramento-area bartender two decades ago has died while awaiting execution. State prison officials said Tuesday that 55-year-old Michael Lee Elliot died of undetermined causes Monday at a hospital near San Quentin State Prison. An autopsy is planned. Elliot was sentenced to death in 1996 for the slaying two years earlier of bartender Sherri Gandy. She was killed during the early morning hours at the Black Stallion bar in Orangevale. The 31-year-old single mother was stabbed and slashed 82 times before she was shot four times in the head. Prosecutors say he carefully tortured Gandy with a knife even though she didn't know the combination to the bar's safe.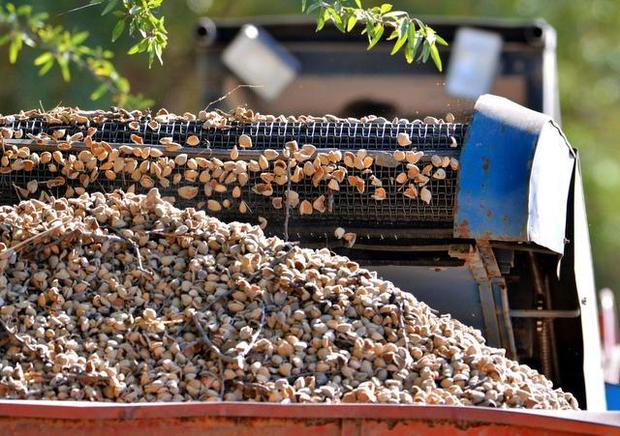 Fresno Bee
Almond industry gives $21 billion boost to California economy
California's booming almond industry generates more than 100,000 jobs and more than $21 billion in gross revenue across multiple industries, according to a new study by the University of California Agricultural Issues Center. The study looks at the direct and indirect economic impact that California's almond industry has on the state. Researchers found that the industry as a whole, including processing and marketing, generates 104,000 jobs statewide. Almonds have become a major commodity in the state, with a bulk of the industry centered in the San Joaquin Valley.


San Francisco Chronicle
Berkeley protest swells to more than 1,000, closes I-80
More than 1,000 protesters marched through Berkeley on Monday night, confronting police outside their headquarters before heading west and blocking Interstate 80 off and on throughout the evening before being herded off by police. California Highway Patrol officers began arresting scores of protesters around 11:30 p.m. after they were corralled near Emeryville and prevented from getting back onto the freeway. The rally, the third in as many nights, began on Telegraph Avenue near UC Berkeley around 5 p.m. as hundreds gathered to denounce police killings of unarmed black men in Missouri and New York. Now-familiar chants of "Hands up! Don't shoot!" and "Out of the houses! Into the streets!" rang out as the march moved up Durant Avenue and protesters called for students to leave their dormitories and join the demonstration. The crowd swelled to more than 1,000 after 6:30 p.m. and wound its way through downtown Berkeley and to police headquarters on Martin Luther King Jr. Way, where officers in riot gear stood behind barricades as protesters chanted, "Who do you protect?"

Daily News
Los Angeles officials begin audits of DWP trusts
The nearly year-long dispute over the city's efforts to audit two trusts funded by the Department of Water and Power came to an end on Monday when auditors from Controller Ron Galperin's office began their review of spending by the Joint Training and Joint Safety institutes. The team of auditors, from the private firm of Crowe Horwath, descended on the Sun Valley headquarters of the two trusts to retrieve the documents. The city has authorized $150,000 for the reviews, expected to take up to four months. The trusts have received $40 million over the past 10 years to develop workplace training and safety programs. "This morning, we began our audit of the DWP Joint Training and Joint Safety institutes," Galperin said. "My auditors are scrutinizing the workings of these two trusts, and I look forward to sharing our findings with the public." An agreement allowing the audits came about when Brian D'Arcy, business manager of IBEW Local 18, and the city reached a settlement that allows an examination of the past five years, while leaving open the bigger issue of whether the city has the power to review the books.


Los Angeles Times
California Grocers, Ag Industry, knee deep into worker abuse in Mexico
Hardship on Mexico's farms, a bounty for U.S. tables
American consumers get all the salsa, squash and melons they can eat at affordable prices. And top U.S. brands — Wal-Mart, Whole Foods, Subway and Safeway, among many others — profit from produce they have come to depend on. These corporations say their Mexican suppliers have committed to decent treatment and living conditions for workers. But a Los Angeles Times investigation found that for thousands of farm laborers south of the border, the export boom is a story of exploitation and extreme hardship. Many farm laborers are essentially trapped for months at a time in rat-infested camps, often without beds and sometimes without functioning toilets or a reliable water supply. Some camp bosses illegally withhold wages to prevent workers from leaving during peak harvest periods. Laborers often go deep in debt paying inflated prices for necessities at company stores. Some are reduced to scavenging for food when their credit is cut off. It's common for laborers to head home penniless at the end of a harvest. Those who seek to escape their debts and miserable living conditions have to contend with guards, barbed-wire fences and sometimes threats of violence from camp supervisors. Major U.S. companies have done little to enforce social responsibility guidelines that call for basic worker protections such as clean housing and fair pay practices.


Sacramento Bee




Thanks to the ACA hospitals continue to rake in the cash


With Affordable Care Act, fewer uninsured in California emergency rooms – but ERs still packed
Fewer uninsured Californians are seeking treatment in the state's emergency rooms, a decline that experts say is a direct result of the federal Affordable Care Act. The trend represents welcome news for previously uninsured patients who had trouble affording a trip to the emergency room. But it has not brought down ER treatment costs for everyone else, health care experts said, nor has it slowed a years-long increase in overall emergency room traffic. The Affordable Care Act required most Californians to obtain health insurance by April 15, 2014, or face a penalty. The new figures, reported by hospitals to the Office of Statewide Health Planning and Development, show that about 337,000 uninsured patients visited California emergency rooms between April and June, down by 90,000, or 20 percent, from the same quarter in 2013. Put another way, 12 percent of emergency room patients lacked insurance this year, down from 16 percent in 2013. While hospitals are seeing fewer patients who are uninsured, officials said that hasn't translated into the kind of bottom-line revenue boost that would allow them to cut costs for emergency room services. The reasons are rooted in the types of insurance patients are getting and reductions the federal government has made in Medicare reimbursements.


San Francisco Examiner


How much more corrupt can the San Francisco Police Department get?


Two SFPD officers still under investigation in police shooting awarded Medals of Valor
Freddy Martinez was left paralyzed from the waist down after being shot by an officer for brandishing what looked like a gun. The alleged weapon was a toy gun. The two officers involved in the incident were recently awarded a Silver Medal of Valor by the Police Department despite two investigations into the incident that are still open. In the early-morning hours of April 7, 2013, there was a fracas between two groups of men on Valencia Street a block away from the Mission Police Station. The first officers on the scene -- Ryan Daugherty and officer-in-training Valerie Durkin -- encountered a man waving what looked like a pistol in front of the Good Vibrations sex shop. When Freddy Martinez refused to put down the weapon and waved it in the direction of the officers, Daugherty fired his weapon, wounding Martinez and a bystander, police reported. Some 19 months after the incident, the Police Department on Nov. 12 honored both officers with Silver Medals of Valor for their actions in the incident. However, the honors came while two investigations into the incident remain open. The move, some say, puts a cloud over the medal recipients and creates the image in the public eye that the investigations following an officer-involved shooting don't really matter. "It's especially appalling when the investigations have not been completed," said Xavier Baeza, Martinez's attorney, who argues that the police version of events diverges with that of some witnesses. Martinez, who was left paralyzed from the waist down, is suing The City in federal court for alleged civil-rights violations.


San Francisco Chronicle


Berkeley protests turn violent: Is: brutal policing leading to anarchy?


More protests: Highway 24 blocked; vandalism, looting in Berkeley
Hundreds of protesters returned to East Bay streets on Sunday for a second night of raucous demonstrations against police killings of unarmed black men in Missouri and New York. Sunday's protest started out largely peaceful in Berkeley, but by 9 p.m. crowds had climbed past lines of California Highway Patrol officers onto Highway 24 in Oakland, where they blocked multiple lanes of eastbound traffic. Even as the crowd chanted "peaceful protest," a group of people jumped on top of two law enforcement vehicles and kicked at the sirens, and several set small fires nearby. Police eventually moved protesters away from the cars, one of them damaged by fire. A crowd of about 100 demonstrators moved east on the freeway toward Claremont Avenue while several hundred more protesters followed on the streets below. A little after 9 p.m., CHP officers in riot gear released tear gas and began herding protesters off the freeway. Officers arrested 8 people. Soon afterward, five CHP patrol cars on Telegraph Avenue were dented and had their windows broken. A firework -- believed to be an M80 -- was thrown at officers. Later in the evening, large crowds still remained in the streets, migrating to downtown Berkeley. On Shattuck Avenue and nearby streets, some businesses were vandalized and looted, and some trash bins were set on fire. Downtown Berkeley BART station also was temporarily closed. By midnight, there were still a few hundred people on the streets. At one point, the Radio Shack on Shattuck at Dwight Way was ransacked. Later, the Whole Foods store on Telegraph was looted, with people taking and passing around bottles of champagne.


Orange County Register
Next step for undocumented California drivers: Insurance
Starting Jan. 1, unauthorized immigrants can get California driver's licenses, but before they can register their vehicles they'll need one more, pricier item -- auto insurance. Another state law is aimed at fixing that. Also starting Jan. 1, unauthorized immigrants for the first time are eligible to buy insurance through California Low Cost Auto Insurance. If the state is successful in getting unauthorized but licensed drivers to sign up for insurance, the state could begin to see a decline in the number of uninsured drivers, a factor that has boosted auto insurance premiums for everyone. That process figures to begin soon. The 14-year-old California Low-Cost Auto Insurance program, known as CLCA, lets income-eligible drivers get legally mandated auto coverage through the state. With 1.4 million undocumented immigrants expected to apply for California licenses over the next three years, state officials hope to spread the word about the program, making CLCA a household acronym. But the pool of people the state wants to reach has a mixed record when it comes to buying car insurance. Over the years, CLCA hasn't been popular. Since 2000, about 70,000 people have signed on and so far this year it's taken on about 12,000 new customers. The program was set to expire at the end of next year, but a state law written by Sen. Ricardo Lara, D-Bell Gardens, removed that sunset clause. The law also lifted a requirement that CLCA customers have at least a three-year driving record, essentially opening up the program to newly licensed drivers. Meanwhile, the problem CLCA was supposed to fix -- the growth of uninsured drivers -- has held steady. California has as many as 4.1 million uninsured motorists, and state insurance officials believe a big chunk of those unlicensed drivers are undocumented residents.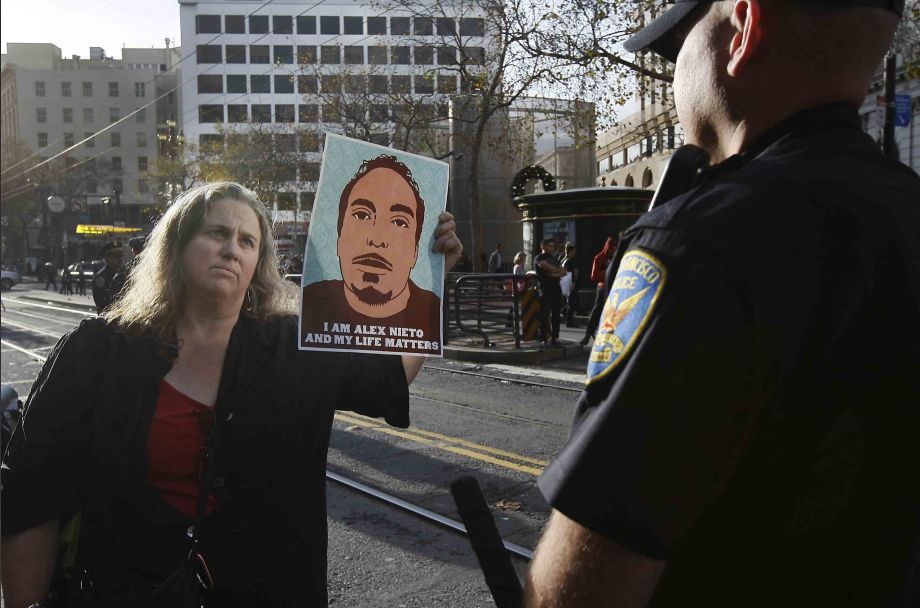 San Francisco Chronicle
People fled in panic and pain
Brutal cops use tear gas on protesters and innocent bystanders
Police used tear gas late Saturday night to break up an evening-long protest by demonstrators again marching against recent incidents of police violence against blacks. The episode was the culmination of a noisy, rowdy night of action through Berkeley. After more than five hours of marching and confrontations, about 400 protesters and students squared off against hundreds of Bay Area police gathered at the intersection of Telegraph Avenue and Durant Street. After warning the crowd of vocal, but mostly non-violent protesters, officers fired tear gas, sending people fleeing in panic and pain. Police arrested five adults and a juvenile on unspecified allegations, said Officer Jennifer Coats, a Berkeley police spokeswoman. Coats said protesters vandalized police vehicles and threw various objects at officers, including bricks, pipes, rocks and bottles. Some threw back smoke grenades that had been lobbed by officers, she said. One officer suffered a dislocated shoulder after being hit by a sandbag, she said. But many protesters complained that they were subjected to excessive force. It wasn't just protesters who were gassed. Minutes before the police dispersed the crowd at about 10:30, several concerts had let out downtown. Well-dressed concertgoers waiting to pay in a nearby garage were enveloped in a cloud of stinging gas, sending them running into elevators. "I'm not sure that's necessary," said Elaine Dunlap, 74, who had just attended a Paul Dresher concert at Zellerbach Playhouse. "I think people have a right to protest, certainly for an issue as big as this."


Daily News


Lawsuit: Oxnard police pursuing gangs raid wrong home


Hideous rambo cops raid house, terrorize family, throw grenade into sleeping baby's room


A lawsuit claims a 2-year-old boy was injured by shrapnel from a smoke bomb after Oxnard police looking for gang members raided the wrong home, a newspaper reported. The lawsuit filed in county Superior Court seeks unspecified damages for negligence, assault, false imprisonment, trespassing and emotional distress. "This was truly an example of complete incompetence," family attorney Ron Bamieh told the newspaper. "If they did any due diligence, they would have known there was a family living there. The kids play on the front yard every single day." The lawsuit said police and FBI agents broke the front windows and sent three smoke bombs into the condominium of Jose and Paulina Salinas before dawn on April 16, before crashing through the front door. The couple's three children were at home. According to the lawsuit, officers entered the home with guns drawn and ordered the family to "get down and put your hands to your head." The lawsuit claims the family's 10-year-old daughter and 6-year-old son saw the incident, were grabbed from behind their heads and shoved into a corner by law enforcement. Bamieh told the newspaper the officers then approached a bedroom where the couple's 2-year-old son was sleeping. His mother tried to tell the officers her son was in the room but officers instead threw a smoke bomb into it. It detonated, and shrapnel from the blast hit the boy's foot and leg, causing first-degree burns and glass cuts, according to the lawsuit. He was treated at a hospital. The home was left in shambles, according to the lawyer.


Contra Costa Times




White racists using spies to keep black and brown kids out of their schools


Bay Area public school districts spying on kids in border control battle
School districts around the Bay Area are spying on their own students -- often with private investigators -- just to make sure the kids really live where they say they do. Sometimes, private eyes surreptitiously photograph the youngsters as they come and go from homes suspected of being fronts. Sometimes, they lie about who and what they're doing in hopes people unwittingly will rat the kids out. This schoolhouse subterfuge tumbled into the open last month when the Orinda Union School District kicked out a 7-year-old Latina it erroneously believed did not reside in the tony, mostly white suburb. But in mostly affluent districts from Los Gatos to Palo Alto to Mill Valley, residency checks have been standard operating procedure for years. "We're very concerned to know that students are being surveilled," said Linnea Nelson, education equity staff attorney for the American Civil Liberties Union. "I question the resources put into that method when there seems to be much simpler ways to determine if someone lives in the district." Several high-performing districts throughout the Bay Area divulge on registration forms that investigators might be used if questions of residency come up.


Sacramento Bee


Rat firefighter who scammed Sacramento homeowners busted
A firefighter paramedic with the Sacramento Fire Department was arrested Saturday in connection with several burglaries, authorities confirmed. Craig White, 30, of Roseville, was booked into Sacramento County jail Saturday and is facing five counts of burglary and three counts of elder abuse, according to a release from the Citrus Heights Police Department, whom initially thought they were looking for a man impersonating a firefighter to gain access to homes. Citrus Heights police and Sacramento Metropolitan Fire District officials said the man, in his 30s, knocked on doors at multiple residences in the Sunrise Vista Mobile Home Park on Friday afternoon asking to perform smoke and carbon monoxide detector inspections. Once inside, authorities said, the man would use the restroom and search through drawers. "He is a Sacramento City firefighter paramedic. He has been placed on administrative leave," said Roberto Padilla, a spokesman for the fire department. He said he would answer questions at a briefing at 10 a.m. Sunday. He declined to say whether he was on leave at the time of the incident or was placed on leave as a result of the arrest.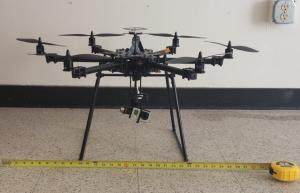 Mercury News
Despite problic outrage, drone debate continues as San Jose cops detail proposed use guidelines
For the first time since it bought a drone and was hit with a torrent of criticism, the San Jose Police Department publicly released proposed guidelines for how the device might be used in the field. At a meeting Saturday of the city's neighborhoods commission, more than 100 people filed into a City Hall meeting room for the second hearing aimed at soliciting comments on whether the drone should ever leave the ground. In attendance were residents from across the city, an array of civic groups and the ACLU of Northern California. Some familiar sentiments surfaced, notably expressed fears of a slow march toward a surveillance state and criticism by civil liberties-minded residents who claimed the hearings didn't matter much because police already have the drone. In the back of the meeting room, South San Jose resident Sam Jones, who has lived in the city for 45 years, stood wearing a homemade T-shirt with "No Drones" emblazoned in bubble letters on the front. "I'm concerned about the possibility of misuse for other purposes," he said. Alameda County Sheriff Greg Ahern announced last week that his agency had purchased two drones, with the aim of using them for search-and-rescue missions, bomb squad operations and other emergencies. That move came after an initial push last year to buy unmanned aerial vehicles fizzled under fierce opposition and political pressure.


San Francisco Chronicle
The Beach Is Ours!
Judge orders rat billionaire to open gate to Martins Beach
The billionaire owner of a Peninsula beach was ordered Friday by a San Mateo County judge to open the gates to the sandy haven, which he insists is his exclusive property. Judge Barbara Mallach issued her final order in the contentious case, specifically telling venture capitalist Vinod Khosla that he had to reopen the gate to popular Martins Beach, a crescent-shaped inlet 5 miles south of Half Moon Bay. Khosla, who closed the gate four years ago, was told by the court in July that his failure to obtain a permit before blocking access to Martins Beach was illegal. Khosla, however, argued in legal briefs after the trial that he did not believe he had to open the gate until after he had made an application to the Coastal Commission and he had been told by commission authorities to do so. The gate has been closed since the trial ended five months ago, but surfers and other beachgoers have been walking around it. Mallach said in her final judgment Friday that Khosla was wrong and that he had to immediately open the gate, said Joe Cotchett, lead attorney for the Surfrider Foundation, which filed a lawsuit demanding public access. Khosla paid $32.5 million in 2008 for the property, which includes 45 leased cabins along the coastal cliffs. He closed the only public access gate in September 2010, citing the high cost of maintenance and liability insurance. Surfrider sued last year, arguing that the sandy shoreline had been open to all comers since at least 1918 and belonged to the public. The founder of Khosla Ventures and co-founder of Sun Microsystems Inc. characterized the lawsuit as a dishonest attempt to wrest control of his property. The beach battle has focused national attention on California laws that are supposed to guarantee public access to coastal areas.


San Francisco Chronicle


Finally, a jury slams corrupt cops!


2 San Francisco police officers convicted of corruption
A San Francisco police corruption scandal, triggered by surveillance videos that appeared to show officers as thieves, registered its first verdicts Friday when a federal court jury found two veteran officers guilty of stealing property and thousands of dollars in cash from drug-dealer suspects to enrich themselves and defraud the city. The jury took 3˝ days of deliberations to unanimously find Officer Edmond Robles guilty of five felony charges and Sgt. Ian Furminger guilty of four. Jurors acquitted them of four charges, including conspiracy to deprive the public of their honest services, and deadlocked on a theft charge against Furminger. U.S. District Judge Charles Breyer scheduled sentencing for Feb. 23. Furminger's lawyer, Brian Getz, said after the verdict that the crimes carry lengthy prison terms under federal sentencing guidelines. The trial took place more than three years after San Francisco Public Defender Jeff Adachi released videos that appeared to show officers walking out of cheap single-room-occupancy hotels with bags of residents' possessions. Friday's verdicts, Adachi said in a statement, "bring a measure of justice to the victims, who were ripped off, falsely arrested and disbelieved for far too long. These 12 jurors sent a message — that there are consequences for bullies who victimize the poor and powerless under color of authority."


Los Angeles Times
Jim McDonnell says he'll consider publicly releasing use-of-force reports


L.A. County Sheriff to contine controlling what the public sees


Four days into his job, Los Angeles County Sheriff Jim McDonnell offered new details about the type of civilian oversight he would like to see for the department and the need to restore public trust in the embattled agency. I want to provide as much as I can within the law, but I want to make sure I'm comfortable with the law before providing anything. McDonnell told The Times' editorial board on Friday that a civilian oversight commission should be composed of seven to nine members who are unpaid, "pillars of the community" and "not looking at this as employment." He said the panel should include more than just one person appointed by each of the county's five supervisors. McDonnell said he wanted to give as much access to the department's inspector general as legally possible and would consider publicly releasing use-of-force reports and agency audits. "I want to provide as much as I can within the law, but I want to make sure I'm comfortable with the law before providing anything," McDonnell said. The new sheriff's comments came days before the county Board of Supervisors is expected to reconsider creating a civilian commission over the department. The sheriff would probably have a seat on the panel that would hash out the details of such a commission's structure and powers. By state law, the commission would merely be advisory and would not have legal authority over the elected sheriff. But McDonnell said he would address any serious problem uncovered by the commission. In 2013, the U.S. Department of Justice accused sheriff's deputies in the Antelope Valley of engaging in racially biased policing, including unlawful searches of homes, improper detentions and unreasonable force against African Americans who received low-income subsidized housing.


Oakland Tribune


Voters get a chance to nail feckless UC regents


Proposed constitutional amendment could strip UC of its independence
Amid widespread fury over tuition-hike threats, two state senators are attempting to strip the University of California of the constitutional independence from the Legislature it has enjoyed since 1878. Embraced by some, dismissed as a nuclear option by others, a constitutional amendment introduced late this week would -- if passed by two-thirds of the Assembly and Senate and approved by voters in 2016 -- give the Legislature unprecedented control over UC, likely making it subject to the same laws and oversight as California State University and the state's community colleges. "It behooves us, and ultimately the voters, to revisit the concentrated power and autonomy of the UC Board of Regents which appears to be out of touch with average working-class families," said Sen. Ricardo Lara, D-Bell Gardens, who introduced the bill Thursday with Anthony Cannella, R-Ceres. Students, frustrated by the appointed board of regents -- who in September approved raises for campus chancellors and in November voted to hike student fees by up to 28 percent by 2019 -- find the idea of more oversight and accountability promising. Unlike state lawmakers, who answer to their constituents, the regents are appointed by the governor and serve 12-year terms.


Steven Greenhut


Court could reduce political competition
The meandering boundaries for state legislative and U.S. congressional seats are drawn up by elected officials with a personal stake in the outcome. Voters don't pick their representatives so much as their representatives choose their voters. Good-government groups have addressed that problem by shifting redistricting — the rewriting of legislative boundaries following the Census each decade — to "independent" commissions. California voters approved a Citizens Redistricting Commission in 2008 for state legislative seats, and added congressional districts to the mix in 2010. Twenty other states have something similar. In October, however, the U.S. Supreme Court agreed to hear a case brought by the Arizona Legislature against that state's independent redistricting commission. Many election-law experts had expected the high court to affirm a lower court's dismissal. Now, they are waiting to see if the court will change or derail some state-based redistricting reforms. At issue is the Constitution's Elections Clause: "The times, places and manner of holding elections for Senators and Representatives, shall be prescribed in each state by the legislature thereof …." The case hinges on the meaning of the word legislature. Arizona is an overwhelmingly Republican state, yet the commission came up with congressional districts that give Democrats the edge given that its independent member consistently sides with the Democrats. To Democrats, Arizona Republicans are touting a constitutional principle to protect their own partisan advantage. To Republicans, Arizona Democrats are using the false front of an independent commission to advance their not-so-independent goals. Both sides probably are right. The squabble shows how hard it is to remove politicians from politics. In California, a 2011 ProPublica report showed how Democrats gamed our state's redistricting commission, which sought input from average citizens rather than party activists: "To get around that, Democrats surreptitiously enlisted local voters, elected officials, labor unions and community groups to testify in support of configurations that coincided with the party's interests." That gaming of the system isn't much different than what went on when legislators controlled the process. A number of analysts, however, believe independent redistricting commissions have achieved notable results despite their flaws. Parties manipulate the independent-commission process, and the biggest problems are not just inadvertent ones. Nevertheless, it would be a shame if the court quashes a reform that leads to more political competition.



Sacramento Bee


The smell of fraud: Incomplete records hamper personnel audit of state's civil-rights watchdog
California's Department of Fair Employment and Housing will need to improve its record keeping following an investigation into several years of department personnel actions, an inquiry triggered by the housing department's unlawful promotion of an employee. In a report released Friday, State Personnel Board investigators blamed missing personnel paperwork for hampering the inquiry. The board's report noted that it had received allegations that Fair Employment staff had shredded personnel documents. The shredding allegedly occurred sometime between the board's January 2014 order to review several years of Fair Employment's personnel records and the inquiry's start the following month. Investigators were "unable to find any evidence to substantiate this allegation," the report states. Fair Employment and Housing, which investigates discrimination claims, came under scrutiny after the Personnel Board found earlier this year that managers had manipulated the merit system to promote an unqualified employee, despite the misgivings of a human resources staffer. Investigators concluded that managers planned to claim the promotion was a good-faith error if questioned about it, which would have allowed the action to stand. The employee lost her promotion but kept the money she earned while in the higher position because, the board said, she had applied for the promotion in good faith. But the managers' acts prompted a second investigation that found the department's second-in-command gave contradictory statements about the promotion. Although then-department director Phyllis Cheng was never named in those reports, the personnel shenanigans cast a pall on an administration already hobbled by budget cuts and a 2-year-old computer system that made work more difficult instead of easier. Last December, reports surfaced that Fair Employment sent government-employee discrimination claims to the governor before acting on them. Cheng stepped down in October to become a partner with a law firm in Los Angeles. Friday's report was supposed to review Fair Employment's personnel documents back to 2009, but the department told investigators that it "did not possess any appointment files prior to Jan. 1, 2012, nor any (executive) files prior to Jan. 1, 2011," the report states. The department discarded files in accordance with the state's record-retention rules, officials told investigators. But the investigation notes that the laws require the department to hold on to more records than it had. The available records for the last three years were woefully incomplete, according to the report. During that period, the department made 84 hires, transfers or other appointments. Many lacked documentation justifying the appointment. Furthermore, the department "failed to provide probationary reports for any of the 84 appointments." Without evidence of more unlawful promotions or hiring practices, the report criticized Fair Employment's lax record keeping and recommended the department submit written plans to the board about how it will fix those problems.


Dan Walters
A long string of blunders for Kevin de León
Kevin de León, president pro tem of the state Senate for just a few weeks, has already run up a remarkable string of political missteps and gaffes. And that's why Capitol insiders are beginning to speculate on how long de León can last – especially since Democrats have a pro-tem-in-waiting named Bob Hertzberg, a former Assembly speaker just elected to the Senate. Even before being installed in the Senate's top position, de León demonstrated obliviousness. Take, for example, his remarks about beginning the bullet train project in the San Joaquin Valley. "I don't think it makes sense to lay down track in the middle of nowhere." "It's illogical. No one lives out there in the tumbleweeds." Those living "in the middle of nowhere" understandably took umbrage. "De León came off as arrogant and someone far more interested in taking care of people in his home district than attending to the needs of all Californians," The Fresno Bee editorialized. In October, he staged an elaborate "inauguration" in downtown Los Angeles costing $50,000 – money donated to a Latino political fund by corporate interests – and earning him more bad press. Then, after taking office, de León dumped dozens of Senate staffers, claiming a budget shortfall forced his hand but never providing hard financial data. It not only has all the earmarks of a purge, but by exempting senators' personal staffs while slashing professionals who provided objective analysis of issues and pending legislation, it sharply decreases transparency and accountability. Finally, de León unveiled a plan this week to give universities more money, with some shifted from a "middle class scholarship" program that was the pet project of former Assembly Speaker John A. Pérez.


Sacramento Bee


California Assembly committee assignments shape power dynamics
The way power gets parceled out always generates plenty of interest in Sacramento, so people are busy dissecting the committee chairmanships Assembly Speaker Toni Atkins, D-San Diego, handed out on Wednesday. Committee chairmanships afford a powerful platform from which to legislate and raise campaign funds, with specific interest groups hoping to influence the outcome of bills. Leading a high-profile committee can also help position lawmakers with an eye on leadership, similarly to the floor team lieutenants announced last week. So picking chairs every two years is a weighty decision, and Atkins' choices are already being parsed for winners and losers. In some cases, incumbents lost control of powerful committee chairmanships.


Jim Miller
Multimillion dollar California Senate shortfall behind layoffs
The California Senate faces an estimated budget shortfall of $3 million to $4 million through June, a top Senate official said this week, offering the first detailed explanation of the fiscal problems behind last month's layoffs of 39 Senate employees. Dan Reeves, the chief of staff for Senate President Pro Tem Kevin de León, told The Sacramento Bee that the Senate's finances became increasingly unsustainable because of a combination of low legislative budget growth during the recession, rising health care costs and a surplus of staff. The situation came to a head because the constitutional formula that controls legislative budget growth for each fiscal year came in much lower than Senate officials expected for 2014-15. Senate officials realized the extent of the multimillion dollar shortfall soon after de León took over as Senate leader from Darrell Steinberg, D-Sacramento, Reeves said.


Mercury News


Thug cops, feckless city leaders, arrogant billionaires roust Silicon Valley's homeless


San Jose shuts homeless encampment
A caravan of misery lined the sidewalk along Story Road. Evicted homeless people stood beside a seemingly endless row of shopping carts filled with their meager possessions as they watched city workers descend into "the Jungle" Thursday and begin dismantling the country's most infamous encampment. The homeless, some of them weeping uncontrollably, asked each other: Where will we go now? "I don't know," answered Toi Larks-Scott, 37, who stood barefoot in a muddy parking lot, holding the leash of one of her two dogs. Nearby, eight carts were laden with her belongings. "I don't understand this. It's not illegal to be homeless. This isn't right." Bulldozers and trash compactors rolled in, and workers wearing protective white suits began breaking down camp sites and makeshift structures as well as collecting an untold amount of garbage that has been fouling the creek. Two close friends who both have health problems, Eva Martinez, 63, and Grace Hilliard, 59, tearfully discussed offers they had received for temporary shelter. They especially were upset because it appeared they were going to be separated. By midmorning, it was mostly a ghost town throughout the encampment, which also includes elaborate bunkers dug into the earth. An abandoned tree house had a "for sale" sign on it. A scared Chihuahua wandered around aimlessly, apparently looking for its owner. Nearby, a frantic man was yelling in his tent for his lost pet cat.


Sacramento Bee
Sacramento Mayor Kevin Johnson gets it right
Deaths of Eric Garner, Michael Brown 'not isolated incidents'
Sacramento Mayor Kevin Johnson issued a statement Wednesday following a grand jury's decision to not indict New York City Police officer Daniel Pantaleo in the July chokehold death of Eric Garner. "I offer my sympathy and prayers to the Garner family. It's clear that the deaths of Eric Garner and Michael Brown are not isolated incidents. Similar tragedies have taken place in small and large cities, north, south, east and west for decades. Over time, our nation's leaders have had the chance but have failed to bring communities together to deal with the greater issues of race, poverty and the growing economic and cultural divide reflected in our neighborhoods today. This is our chance to make this right. There's nothing wrong with expressing concerns as long it is done peacefully and with purpose. We need a continued dialogue that doesn't stop once the news coverage has stopped and I'll settle for nothing less than Sacramento leading this discussion." Last week, Johnson received national attention for his remarks in the wake of a Missouri grand jury's decision to not indict Ferguson Police officer Darren Wilson in the death of Brown. Johnson said it was "just a sad day for America, in my opinion, when you think about injustice and all the things that have happened over the history of time. This one just doesn't feel right."


Los Angeles Times




Brutal LA cops killed veteran in cold blood - haven't been punished yet


Chief Charlie Beck says three officers violated LAPD policy when they killed an unarmed man after a chase
Three Los Angeles police officers violated department rules for using deadly force when they fatally shot an unarmed man following a high-speed chase last year, LAPD Chief Charlie Beck has found. Beck rejected the officers' claims that they opened fire because they feared that their lives were in danger. "The preponderance of the evidence does not independently support [the officers'] perceptions that a deadly threat was present," Beck wrote in a recently released report. The Dec. 13, 2013, shooting drew national attention after local news programs televised it live. The suspect, Brian Newt Beaird, had turned and was moving away from officers when the three opened fire, according to the video footage. Beaird was hit by 15 shots. The three bullets that mostly likely killed Beaird, a 51-year-old National Guard veteran, struck him from behind, the report said. As the investigation was ongoing, city officials signaled in April that they did not believe there was a plausible justification for the decision to fire on Beaird when they agreed to pay $5 million to settle a lawsuit filed by the man's family. Beck now must decide what punishment, if any, to give to the officers, who have remained relieved of duty since the shooting. They face possible suspensions or firing, although Beck could elect to simply order them to receive further training.


Los Angeles Times
Mandatory DNA collection during arrest is unconstitutional, court says
A state appeals court decided unanimously Wednesday that California's practice of taking DNA from people arrested for felonies -- though not necessarily convicted or even charged -- violates the state constitution. The decision, handed down by an appeals panel here, is likely to be appealed to the California Supreme Court. A three-judge panel of the First District Court of Appeal struck down a portion of a 2004 law passed by voters permitting the state to take and store DNA profiles from people arrested for felonies. The U.S. Supreme Court has upheld a more limited Maryland law under the federal Constitution. But Wednesday's decision was based on the California Constitution, which specifically gives residents privacy rights. "The California DNA Act intrudes too quickly and too deeply into the privacy interests of arrestees," Presiding Justice J. Anthony Kline wrote for the panel. "The fact that DNA is collected and analyzed immediately after arrest means that some of the arrestees subjected to collection will never be charged, much less convicted, of any crime," Kline wrote. In 2012, 62% of people arrested on suspicion of felonies in California were ultimately not convicted, and almost 20% were never even charged, the court said. California stores the DNA profiles in a database. People who are not convicted or charged must apply to have their genetic profiles removed, and "the expungement process is neither quick nor guaranteed," Kline said.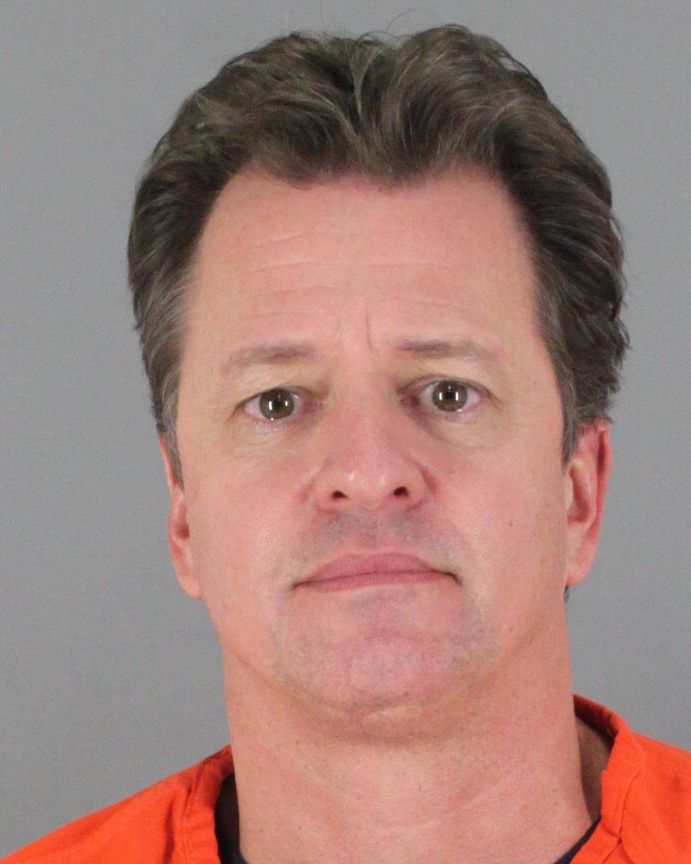 Mercury News
Burlingame: Central County Fire chief arrested on grand theft charges
The chief of the Central County Fire Department was placed on leave Wednesday after he was arrested and charged with 10 felonies in what prosecutors say was an elaborate scheme netting thousands of dollars through the use of fraudulent credit cards at a fake business controlled by his wife. Mark Ladas, who has served as the department's chief since April 2013, was being held on $80,000 bail Wednesday evening at the Maguire Correctional Facility in Redwood City, according to jail records. Ladas has been placed on paid administrative leave, Central County Fire Department Chief Administrative Officer Lisa Goldman said in a news release Wednesday. Deputy Fire Chief John Kammeyer has been appointed acting fire chief in the interim. According to Karen Guidotti with the San Mateo County District Attorney's Office, Ladas was involved in a "very sophisticated" scheme with his wife, Peta Ladas, that led to him illegally obtaining nearly $35,000. Guidotti said from January 2011 to June 2013, Peta Ladas allegedly opened several fraudulent credit cards using false names. Then, she started a fake business to use the credit cards for false transactions and deposited the money into bank accounts that also used fake names. Peta Ladas was arrested in connection with the scheme in December 2012, but Mark Ladas posted her $10,000 bail in cash; his wife then fled the country, Guidotti said. Before fleeing the country, Peta Ladas stayed in a Burlingame hotel and left a wallet behind that had her husband's ID and several fake credit cards, Guidotti added. A maid at the hotel found the wallet and turned it over to Burlingame police, which led the District Attorney's Office to start a separate investigation into Mark Ladas's accounts. Guidotti said district attorney's investigators found nearly $35,000 of fraudulent funds deposited in three of Ladas's personal bank accounts. For both 2011 and 2012, Guidotti added, neither Mark Ladas nor his wife claimed any of the proceeds from the "business" in their tax returns.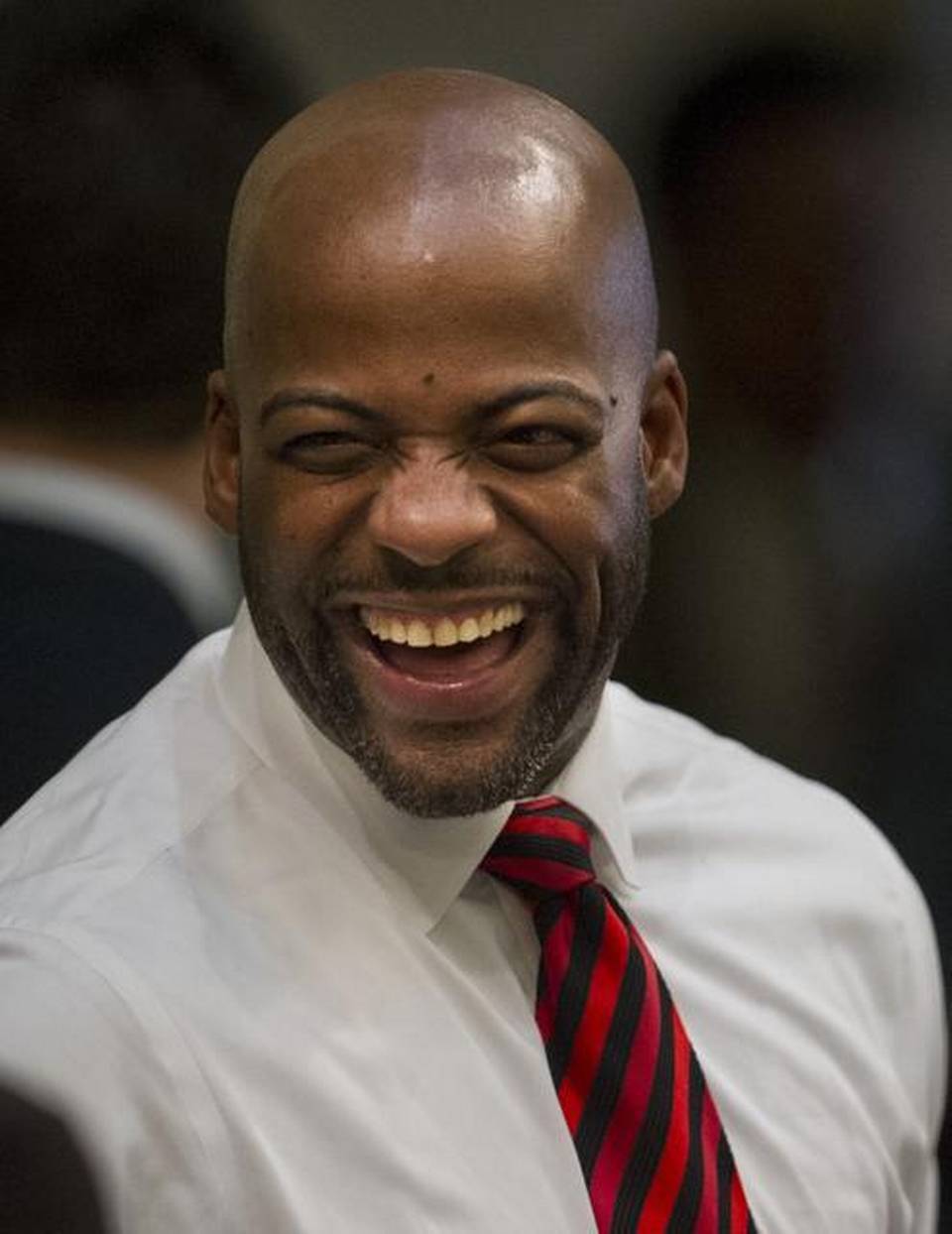 Sacramento Bee
Special elections loom for California Senate
A day after terming out of the Assembly, Compton Democrat Isadore Hall returned to Sacramento on Monday, sitting in the back of the Senate chambers and then hitting the town to mix it up with past colleagues and interest group representatives. Hall, his staff clarified, was merely a civilian: "Citizen Hall," they called him. But that title is unlikely to last more than a few days. On Tuesday, he is the heavy favorite to succeed former Sen. Rod Wright to represent Los Angeles' 35th Senate District. The special election that features two other Democrats and a Republican is the first of at least four planned for the coming months. Other openings will occur when Sens. Mark DeSaulnier, D-Concord, Steve Knight, R-Palmdale, and Mimi Walters, R-Laguna Niguel, take their seats in Congress in early January.


Sacramento Bee
Grandstanding pols take on feckless oil industry...
Senator calls on Jerry Brown to halt crude oil trains in 'treacherous' California mountain passes
Sen. Jerry Hill on Tuesday called on Gov. Jerry Brown to halt the transport of crude oil on trains and other hazardous materials "through our most treacherous passes." The request by Hill, D-San Mateo, comes in reaction to a corn train derailment last week in the Feather River Canyon that sent train cars and corn spilling down an embankment into the river. The cause of the derailment is under investigation. The Feather River route through Plumas and Butte counties is used by at least one train a week carrying up to 2.9 million gallons of highly flammable Bakken crude oil from North Dakota. More crude oil trains are expected to be coming into the state in the next few years, most of them traversing mountains passes deemed "high-risk" for derailments by the state Public Utilities Commission. State officials have said they do not believe California is ready to deal with the consequences of a major oil spill and fire. "This incident serves as a warning alarm to the state of California," Hill wrote in a letter to the governor. "Had Tuesday's derailment resulted in a spill of oil, the spill could have caused serious contamination" in Lake Oroville, the state's second largest reservoir, a source of drinking water for millions in the state. Other "high-risk" derailment sections in Northern California include UP lines outside of Dunsmuir and Colfax. Mark Ghilarducci, director of the California Governor's Office of Emergency Services, said the state cannot stop interstate commerce, but said the state needs to continue to work with the railroads to assure safer shipments. "These trains are going to come through," he said. "We need to work together with the industry to put every safety precaution possible in place." Several environmental groups filed a petition Tuesday in San Francisco federal court seeking to force the federal government to ban older railroad cars - DOT-111s built before 2011 - from transporting crude oil.


Los Angeles Times




LA firefighters continue to commit crimes


Federal investigators probing elite LAFD fireboat unit
Criminal investigators with the U.S. Coast Guard are probing an elite group of Los Angeles firefighters at the city's port to determine whether federal licensing records were falsified for crew members assigned to large fireboats. In June, a special agent of the Coast Guard Investigative Service requested 10 years of LAFD logs, journals and other records that document the operation of the department's fleet of five fireboats. A internal LAFD memo sent last week said the investigation is focusing on whether "unidentified members" of the unit properly obtained Coast Guard licenses required by the city. Officials with the Coast Guard and the LAFD confirmed the investigation Tuesday but declined to provide details because the inquiry is ongoing. The inquiry comes as the LAFD has been trying to restore confidence in how new department recruits are selected, following an investigation that raised concerns of nepotism and unfairness. The specially trained and equipped fireboat units under scrutiny are stationed at firehouses near the Port of Los Angeles. LAFD fireboat jobs are highly paid assignments. Last year, the 15 pilots and mates at the port earned more than $210,000, on average, nearly half of that from overtime.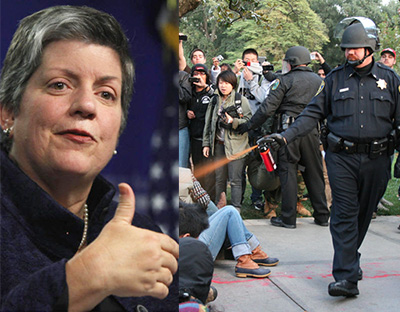 Daily News


Sacramento pols cave-in to Napolitano, UC Regents


California Senate proposal would stop UC fee hikes
Barely two weeks have passed since the University of California announced it would raise tuition unless it got the state money it needed, and already — even as state lawmakers protested that it amounted to hostage-taking — two high-level counterproposals have emerged to stop those fee hikes from happening. The latest surfaced Tuesday in the state Senate — a cash infusion to bring more students, more classes and higher graduation rates to California's public universities, and to cancel the tuition increases that have students protesting throughout the state. Another plan to coax UC to drop the fee hike in exchange for more money came earlier from Assembly Speaker Toni Atkins, who also serves on the governing boards of UC and CSU. The story is far from over. Gov. Jerry Brown — who imposed a tuition freeze two years ago and just this fall vetoed a higher-education funding bill sponsored by Atkins — must get on board. But it's clear that the university's move drew an outpouring of opposition to any tuition increase — and that the state, which is projecting a giant budget surplus next year, now has both money and motive to meet UC's demands.



San Francisco Examiner


Police corruption case comes to a close; fate of two officers now in jury's hands
The closing arguments in a federal corruption trial against two police officers Monday brought a nearly three-week case one step closer to its end. Prosecutors characterized the alleged crimes of Sgt. Ian Furminger and Officer Edmond Robles as a breach of a solemn trust and a threat to democracy, while defense lawyers argued the U.S. Attorney's Office had essentially paid for its two key witnesses yet still failed to prove its case. The two men sat in Judge Charles Breyer's courtroom facing federal charges stemming from allegations that include working with informants to rob drug dealers of drugs and money. Their former Mission Police Station plainclothes partner Officer Reynaldo Vargas also allegedly was involved but testified for the prosecution after making a plea deal. All three men were part of undercover teams based at the Mission Police Station whose actions at single-room-occupancy hotels in the Mission and Tenderloin and on Sixth Street -- including allegedly searching rooms without warrants -- were captured on video revealed by the Public Defender's Office in 2011. Vargas has since been fired by the department.



Daily News




Child molester cop going to the slammer


Former sheriff's deputy sentenced to 3 years for sex with teen
A Los Angeles Superior Court judge on Tuesday sentenced an ex-deputy to three years in prison for having sex with a 15-year-old girl. Greg Risling, public information officer for the District Attorney's Office, said John Augustus Rose II, a 22-year veteran of the Los Angeles County Sheriff's Department, must register as a sex offender for the rest of his life as part of his sentence. The 44-year-old former deputy took a deal on Oct. 21 and pleaded no contest to one count of lewd act on a child and one count of possession of matter depicting a minor engaging in sexual conduct. Rose was working for the Community Oriented Policing Services Bureau before his Sept. 12, 2013 arrest. He was relieved of duty without pay after his arrest. The prosecution said Rose began a sexual relationship with the girl in March 2013 which continued through June 2013. Jane Robison, a spokeswoman for the DA's Office, said that Rose met the teen through a youth organization that he and her family belonged to.


Steven Greenhut
Local reserve cap dampens rainy day fund
"I hate to be too cynical on the first day of a new session, but the sooner we face reality, the better"
As the new legislative session gets under way this week, downtown Sacramento is awash in receptions and speeches, where new and returning legislators promise to pass all sorts of ennobling bills that do the "people's business." But a press event on Monday morning was a telling reminder of the more cynical side of Capitol politics. Quite simply, even the best ideas are plagued by land mines placed there by special-interest groups. In November, for instance, voters overwhelmingly approved Proposition 2, which requires the state to set aside 1.5 percent of general-fund revenues into a rainy day fund to weather fiscal storms. It uses half of the reserve funds to pay down debt and unfunded liabilities. Backed by both parties, it's hard to argue with such fiscal responsibility. But late in the legislative session, Gov. Jerry Brown and Democratic legislators — at the behest of the powerful California Teachers Association — slipped language into a budget trailer bill that forces local school districts to adopt fiscally irresponsible policies. The measure (SB 858), which goes into effect with the passage of Proposition 2, places a cap on the amount of reserves local school districts can maintain. So a statewide measure that helps the state build up its fiscal reserves simultaneously forces school districts to spend down their savings. The school districts make a good point. They often save money so they have sufficient funds going into union negotiations. They are facing increased pension-contribution costs and have unfunded health-care liabilities. They fear smaller reserves will increase their borrowing costs by leading to lower credit ratings. The Legislative Analyst's Office says it's unlikely the reserve cap will go into place at least until 2020. That reinforces the argument by some in the Capitol that the reserve cap will do little, but was mainly a way for the CTA to flex its political muscle for its members. Whether the reserve cap is a big problem or a small one, it still reinforces the interest-group-driven nature of Capitol politics.


Sacramento Bee


California's record-low voter turnout stirs anxieties
All the pieces were in place before last month's general election to set a new low for voter turnout in California, from scant competition in top statewide races to the shortage of titillating ballot propositions. Mission accomplished. Though three small counties have yet to report, voter turnout in the midterm election stood Monday at just 42.2 percent, and isn't expected to change significantly. That will obliterate the state's modern-era record for voter apathy of 50.6 percent in 2002, when Gov. Gray Davis cruised past Republican Bill Simon. "I wasn't surprised that we broke the record," said Mindy Romero, director of the California Civic Engagement Project at UC Davis. "I was surprised, and I am very concerned, that we actually smashed it." Abysmal participation is raising fresh concerns about whether this was merely an unusual year or the quickening of a downward trend. Nationally, early projections show turnout at its lowest point in any election cycle since World War II, according to the United States Election Project. Experts cite a range of components that could be contributing to low turnout: changing demographics, shifting party affiliation, declining homeownership and growing poverty levels. In the June primary, just 25.2 percent of registered voters participated in California.


San Francisco Chronicle
Chronicle spins SFPD story on arrests


Cops set-up protesters then beat them senseless


Seventy-nine people, including six juveniles, were arrested and five police officers were injured during the violent downtown protests in San Francisco on Friday night, Police Chief Greg Suhr said at a Monday news conference. Of those arrested in the demonstration — which sought to oppose Black Friday shopping and express outrage over the fatal police shooting of Michael Brown in Ferguson, Mo. — 23 people were San Francisco residents, Suhr said, with 56 coming from other California cities or from out of state. Four people were booked into San Francisco County Jail — one on suspicion of assaulting an officer, two over outstanding warrants, and one on suspicion of possessing goods that police said were taken from a looted RadioShack. Hundreds took to the streets to march in solidarity with protesters in Ferguson and around the country who believe a grand jury should have indicted Darren Wilson, the white police officer who shot and killed Brown, an unarmed black teenager, on Aug. 9. Wilson said he acted in self-defense after he was attacked. The San Francisco protest started peacefully Friday, with about 30 people gathering in Union Square around 5 p.m. with plans to march through the downtown area, which was full of Black Friday shoppers. The majority of arrests took place on Liberty Street between Mission and Valencia streets, Suhr said. Freelance reporter Ryan Heuser, 28, was one of the people cited for failing to obey an officer and being in the street. He asked Suhr about the arrests at the news conference, and he said some officers ordered the crowd to get off the roadway while others ordered them to get off the sidewalk. "I think that the cops used an illegal trick to get us off the street," he said. "We were given conflicting orders and then arrested when we didn't comply." When Suhr was pressed on the possibility that his officers issued conflicting orders, he said, "There's a whole jail upstairs of people saying it was all a mistake."


Oakland Tribune
Amazingly feckless Orinda Union School District kicks out second grader, twice denies her free lunch
Days before kicking a second grader out of the district for living outside its boundaries, the Orinda Union School District twice denied the Latina girl access to its free lunch program while recognizing that she lived in the city. It's the latest confusing development in the controversy surrounding Vivian, the 7-year-old girl who lives with her mother Maria, a live-in nanny, in the affluent city and attends one of its elementary schools. The school district hired a private investigator who instead determined last month that Vivian lived in her grandmother's Bay Point house. School officials sent a letter kicking her out but reversed their stance a day after the Bay Area News Group ran an article about her situation. Miriam Storch, who says Vivian and her mother live with her family throughout the week and only visit the Bay Point grandmother on weekends, said the district is using the girl's residency as it suits them. The district first refused Vivian's free lunch in an Oct. 6 letter written by Loreen Farrell, the district's business services director, who also wrote the girl's residency dismissal letter.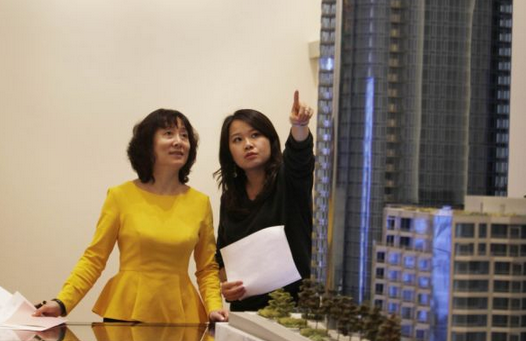 San Francisco Chronicle
ChiComs invading Bay Area
How and why buyers from China are snatching up Bay Area homes
When Linda Vida sold her house in the Oakland hills this summer, she was hoping for a buyer who would live there, put kids in the local schools and "give back or participate in the community," she says. However, "as is very typical these days, a woman from China paid all cash for the house, and is not going to live in it but is going to rent it out for a while," said Vida, who moved to Colorado. The buyer, a professor in Shanghai, paid $1.022 million, $27,000 over the asking price, for the home on Bay Forest Drive. Although the Bay Area has always attracted foreign home buyers, anecdotal evidence suggests that their numbers are growing, creating even more competition in areas where demand has far outstripped the supply of new homes. The boom is partly because of globalization, but mostly a result of the tremendous buildup of wealth in developing countries, especially China, which had 2.4 million millionaires in 2013, up 60 percent from the year before. Many of these millionaires want to diversify their assets outside of what is still a communist country, send their kids to U.S. schools or have a place to escape if China's smog gets even worse. Buyers from China are reluctant to talk about their purchases publicly, but real estate agents say they prefer new or nearly new homes or condos in good school districts with great views.


Los Angeles Times




Schools you pay for but your kids can't attend


Cal State funding talks include scenario of turning away freshmen
The University of California's decision to raise tuition generated much controversy. But the California State system could consider what by some measures is an even more radical plan as it struggles with budget constraints and increasing demand from freshmen and community college transfers. Rather than increasing tuition, Cal State has reduced enrollment targets for this fall. And trustees recently discussed the dark scenario of having to stop accepting freshmen. Those ideas are designed in part to send Sacramento a loud message that the CSU system needs more funding from state government. But they have added a level of uncertainty and fear for some students seeking to attend the nation's largest four-year college system. The application period for Cal State's 23 campuses opened in October and the system faces the prospect of turning away thousands of eligible students because state funding is not keeping pace with enrollment needs. Under the state's landmark Master Plan for Higher Education, adopted in 1960, Cal State is supposed to guarantee access to the top one-third of high school graduates. Any retrenchment of freshmen or overall enrollment would further erode that promise, said Steve D. Boilard, executive director of the Center for California Studies at Cal State Sacramento.



Sacramento Bee


California's big projects still face money questions
Jerry Brown occasionally suggests that a bullet-train system and twin water tunnels in the Sacramento-San Joaquin Delta were born during his first governorship. The roots of both immense projects are actually further back in history, but their antecedents notwithstanding, Brown wants them as legacies and hopes to begin moving them from concepts to physical reality before ending his final term. Both the bullet train and the tunnels face daunting political and legal hurdles that must be cleared if Brown is to move some dirt before leaving office. Their major uncertainties, however, remain financial. Republican control of Congress dooms any hope of additional federal funds, making the project's future dependent on a big chunk of the state's "cap-and-trade" greenhouse gas fees. The Legislature has approved that allocation, and it could, in theory, be used to service a massive construction loan – if the fees themselves survive a legal challenge.
Steven Greenhut


Affidavit shows cop union targeting foes
Is this ugly story a case of two rogue investigators or does it say more about the nature of unions? I believe the latter. New information — an affidavit filed by the Orange County district attorney in Superior Court last week — bolsters my argument. It details the degree to which the Costa Mesa Police Officers Association was involved in political "games."



Los Angeles Times


Can L.A. County jails end the culture of violence against inmates?
After three years of turmoil arising from abuse of jail inmates, the Los Angeles County Board of Supervisors on Tuesday agreed to outside monitoring of nearly all aspects of its jail operation. That should serve as a sobering reminder that it is not necessarily enough to identify problems and promise to fix them. Such promises have been in place for 40 years, and they resulted from events that have a distressing ring of familiarity today.



Daily News


California Senate leader errs in scrapping oversight office
Kevin de León's commitment to ethics and public confidence has been in question literally since the moment he ascended to his new position as the state Senate's president pro tempore. Clearly, state government needs oversight. The California Senate should be wary of any further hints it is lazy about governmental transparency and ethics. Unfortunately, the early going under de León's leadership is showing just that.



Steven Greenhut


Growth data should spark housing debate
Expect the new state data to spark myriad debates. A lot of the arguments will depend on the particular year one chooses as a starting point for a comparison and the specific county data one focuses on. I'd prefer a focus on the clearest number: California continues to gain new residents. Shouldn't state policies make it easier to accommodate them? I'd like to see the data spark some feisty debates about housing policy.



Dan Walters


Los Angeles seeks increase in voter turnout
In the six weeks since the Nov. 4 election, much has been said about its extraordinarily low, record-shattering voter turnout. It also continued a decades-long slide in California's voter turnout, which is one of the nation's lowest, and generated some political palaver about what might be done to raise it to more respectable levels. Polling and other studies have shown that Latinos, who are a majority of Los Angeles' population, have particularly low participation levels in local elections.

Dan Walters
Pension cost avoidance creates gaps
California's perpetual political debate over public employee pensions usually focuses on the benefits themselves – whether they are fair compensation for those doing the public's work or, conversely, too generous. Pension benefits obviously played a big role, but by themselves did not create multibillion-dollar gaps in the California Public Employees' Retirement System or other big state and local pension trust funds. The more egregious error was the cowardly failure of politicians to pay for the benefits they were so eager to provide, pretending that high-flying investment earnings would cover them with no cost to taxpayers. The classic example was Senate Bill 400, the 1999 measure that sharply expanded pensions for state workers – retroactively.



Dan Walters




Another opportunity for the Cali GOP to fail


Boxer's seat sparks lists of wannabes
Santa Claus isn't the only one making lists of who's been naughty and nice this month. Political junkies and pundits in California and Washington are drawing up lists of who might be nice – or at least voter-attractive – enough to become the state's next U.S. senator two years hence. The natterers at Politico, Daily Kos – even Time and Newsweek – are tossing out guesses from 3,000 miles away while the in-state commentariat is eagerly joining the speculation game that perks up an otherwise slow political month. It's all driven by an assumption, probably accurate, that Barbara Boxer will retire after four terms now that the Senate is in Republican hands.



Dan Walters


Big changes are needed in California's State Bar
The state licenses and regulates dozens of professions and occupations – doctors, nurses, accountants, engineers, architects, dentists, contractors, barbers, cosmetologists, just to name some. Lawyers are conspicuously absent from that list.

San Diego Union-Tribune
Speeches alone won't fix race-police problem
We believe a large majority of law enforcement officials are ethical and honest. We acknowledge they have enormously difficult jobs. But there are bad officers who do bad things and who shouldn't benefit from code-of-silence cultures that persist in too many departments. Nor should they benefit from prosecutors who have a see-no-evil approach when evaluating evidence of police misconduct. What must also be acknowledged are the anecdotes from African-Americans of all walks of life that show why they view police more as a hostile occupying army than defenders of the peace.



Dan Walters


Early class times hurt California children
If one watches California's educational politics – those practiced in the Legislature, in local school boards and in bureaucracies – long enough, an inescapable conclusion is that students' welfare is often a secondary consideration. Of course the adults who engage in those politics claim that they're doing what they do "for the kids," but the policies that they adopt only occasionally and tangentially reflect it. Many examples could be cited, such as the erosion of vocational education or teacher work rules that hurt kids in poor neighborhoods. However, none is more obvious, or more corrosive, than beginning school days very early in the morning, often well before 8 a.m., and ending them in the early afternoon. Some parents, particularly those with two working parents, like to get their kids out of the house early so they can get to their jobs, even if it means that some students may be standing on cold and dark streets at 7 a.m. waiting for buses. Some teachers, one assumes, also like an early start because they can have afternoons to grade papers, prepare lesson plans or get home to their own families. However, in starting school so early, we defy a growing body of research that we're depriving kids of badly needed sleep by ignoring their natural circadian rhythms. State law governs the length of the school year, and perhaps it's time for the Legislature to get involved in the sleep crisis as well.

Dan Walter
California's tax battle looms in '16
When Democrats lost their legislative supermajorities last month, it doomed even the very faint chance that legislators would enact the hefty tax increases liberal groups yearn to impose. That, however, doesn't end the perpetual debate over whether Californians should pay more taxes; it merely shifts it to the ballot, most likely in 2016.



Mercury News


Alameda County should ground its drones
The Alameda County Board of Supervisors and Sheriff Greg Ahern could use a lesson on transparency. And a refresher course on public accountability. Ahern announced last week that he had bought two drones for $97,000 for use by his department. Without public discussion. Sigh. This is the same sheriff and board whose 2013 attempt to buy a drone was shot down by privacy advocates -- for good reason. Despite that experience, they remain clueless about people's extreme sensitivity to the possibility of drone misuse by law enforcement agencies. And their cluelessness reinforces the suspicion.



Steven Greenhut


Legislators ready to pay UC its ransom
After University of California regents voted to boost tuition by as much as 5 percent a year unless they receive more state funding, a few observers described the plan as political "blackmail." Yet California's legislative leaders this week expressed their willingness to pay the ransom. They didn't even ask for much in return for the extra cash — prompting a favorable response from the architect of the "pay up or else" strategy. University of California President Janet Napolitano called the Senate's proposal "a promising first step." Specifically, Senate Democrats on Tuesday unveiled SB 15, which would provide $150 million to University of California and California State University in the first year of the plan. UC and CSU would each receive $50 million "to increase availability of student support services" and $25 million each "to increase course offerings," according to the proposal. The plan funds additional slots and academic advisers, who will counsel students on how to get out of college more quickly. It provides grants for students who take 30 units a year to give them added incentive. But UC and Cal State students complain the problem isn't a lack of incentive, rather a lack of sufficient classes. It's questionable whether this plan will fix that capacity problem. By keeping prices low and offering additional student aid, the Senate proposal could provide even more demand for classes in an already overloaded system.



Dan Walters


California Legislature's new session gets a preview
Convening in December, rather than January, was adopted by voters in 1972, along with a shift to a biennial session, on promises they would make the Legislature more efficient. So much for good intentions. It may get newly elected lawmakers on the state payroll a month sooner, but gathering on the first Monday of December in even-numbered years has been a source of more political mischief than efficiency.

Sacramento Bee
Prop. 35 belongs in scrap heap of flawed initiatives
California voters could not resist the chance to condemn human trafficking and sex offenders who prowl the Internet. In 2012, they approved Proposition 35, the Californians Against Sexual Exploitation Act, with 81.3 percent of ballots cast. The vote was as predictable as it was unfortunate. Powerful though it was politically, the initiative is a prime example of why, with rare exceptions, criminal law should not be written by initiative promoters.



Dan Walters


California Republicans' hopes in Congress are dashed
Going into the Nov. 4 election, Republicans appeared to have an excellent chance of recouping several congressional seats they'd lost in 2012, and their optimism was bolstered on election night. As late-arriving mail and provisional ballots were counted in the following weeks, however, the GOP candidates' positions declined in the nine districts whose outcomes had been in doubt and, finally, none of them won.

Dan Walters
What really motivated cuts to California's Senate?
Kevin de León, the state Senate's newly minted president pro tem, says that eliminating dozens of legislative staff positions, many by layoffs, was "difficult but fiscally necessary." He and his minions say that a squeeze developed when the Senate's allocation of tax money was virtually frozen for one year under a complex formula adopted by voters 24 years ago. "These were agonizing decisions, but they were unavoidable and made in the public interest," de León said in a statement. "This Senate bears an ultimate responsibility to our constituents and to California taxpayers to live within our fiscal means, even when it means doing more with less." Few Californians will shed tears about legislative staffers losing their jobs. After all, they are "at will" workers exempt from civil service protections that other public employees enjoy, and the appearance of frugality aligns de León with the public's mood, as Gov. Jerry Brown has demonstrated. Notwithstanding all of that, those in and around the Capitol are wondering, with good reason, whether the Senate's squeeze is as severe as de León would have us believe, or is just a convenient rationale for political housecleaning.



Daily News


Obama immigration action must spur Congress to broader action
Action of any kind is long overdue. The nation's immigration laws satisfy nobody. Congress, which should be debating and voting on reforms, is mired in politics and fear of the public emotion on both sides. While Republicans and Democrats bluster over the actions' political implications, Americans of all schools of thought on immigration must insist that the debate stick to substance. Done right, immigration reform will boost the economy by bringing the nation more high- and low-skilled workers, giving business more freedom to hire them, and creating more consumer spending. California would be one of the main beneficiaries because of the importance of the state's agricultural and tech industries. To look at it another way, actually following through on deporting all of the undocumented immigrants working in California how would devastate the economy.



Steven Greenhut


Second Amendment supporters file First Amendment lawsuit
In a 1964 U.S. Supreme Court case involving a movie-theater owner convicted of an Ohio law banning the showing of obscene movies, Justice Potter Stewart famously said he could not "intelligibly" define obscenity, "but I know it when I see it." People still use that line to showcase the imprecision and irrationality of many laws.



Dan Walters


Big pension gap won't vanish soon
State Controller John Chiang performed an admirable public service by publishing a detailed report on the finances of California's public employee pension systems. The most eye-popping fact in the report is that the "unfunded liabilities" of those systems exploded from $6.3 billion in 2003 to $198.2 billion in 2013. Why? It was a perfect storm of irresponsibility.



Daily News


UC tuition hikes don't look good next to big raises for chancellors
If you have a high school senior who's thinking of going to a University of California campus to study public relations, you might want to gently switch his or her plans to the backup college. For one thing, UC tuition is high and just might rise some more this week. For another, clearly the UCs have a terrible grasp of public relations. We maintain that you can't give yourselves big raises and then claim the little people need to pay more. It's true that the UCs need more state support, and we'd like to see the system get more as soon as possible. But ticking off your client base and the state's top elected officials is not the best way to get there.



Steven Greenhut


Surveillance is sneaking its way into cities
Perhaps people feel powerless to confront federal programs. But a new effort hopes to empower them to confront local authorities who embrace similar technologies by prompting cities and counties to pass an ordinance requiring a public debate and oversight of any such new technologies. In a democratic society, shouldn't the public have a chance to debate these policies publicly before officials enact them? Unfortunately, that's not always happening.



Steven Greenhut


Gov. Brown details a 'paradoxical' agenda


For next term, he vows to put foot on brake and other one on accelerator


Deprived of a hotly contested gubernatorial election race filled with debates and campaign ads, California voters were deprived of a vigorous discussion about how the next governor would lead the state in the coming four years. There was never any doubt Gov. Jerry Brown would win an unprecedented fourth term. There has been significant debate about what, exactly, is he going to do with it.



Los Angeles Times


Prop. 47 is a first step in revising stance on crime
In adopting Proposition 47 by a huge margin, Californians made a statement about the tough-on-crime policies of the last generation that increased prison costs and populations many times over while too often accelerating, rather than reversing, the descent of offenders and often whole communities into cycles of crime and victimization, incarceration and recidivism. Voters made a statement as well about the degree to which drug use and possession had resulted in unnecessarily long prison terms. They called for a new approach.



Erica Etelson


Next PUC chief must be independent advocate for clean energy
Gov. Jerry Brown will soon appoint a new president of the California Public Utilities Commission to replace Michael Peevey. Brown should seek a successor who has no entanglements with PG&E or other electric utilities, and who will help California become the global leader of a 21st-century clean-energy future. The PUC can no longer cater to monopoly utilities invested in an antiquated, fossil-fuel and nuclear-intensive business model that puts profits above clean air, community safety and the creation of green jobs. Peevey is a former president of one of those utilities, Southern California Edison, and his litany of misdeeds illustrates why a fox can never be entrusted to guard the henhouse.



Doug McIntyre


Democracy has been canceled due to complete lack of interest
During the turbulent 1960s, anti-war protesters made famous the slogan, "Suppose they gave a war and nobody came?" Based on Tuesday's low voter turnout, the 2014 version might read: "Suppose they gave an election and nobody came?" Los Angeles County is the nation's largest with a population north of 10 million. Of those 10 million, 4,897,915 are registered voters. Of those 4.9 million, only 1,211,243 bothered to cast a ballot. On any given day in L.A. you can get more people than that to show up for a Pilates class. Granted, there wasn't a lot to get worked up about this go round. Neither party managed to gin up a hot-button issue to drive the base to the polls and the headline attraction was Jerry Brown, again, versus a guy nobody ever heard of and most couldn't pick out of a police lineup. So L.A. County voters found something else to do on Election Day. It's not from lack of trying.



Steven Greenhut


Plan removes cabbies' economic shackles


San Diego plan to lift cap on taxi permits would help industry compete with Uber


After the Civil War, newly freed slaves and poor whites in the Deep South often became "sharecroppers" who farmed land owned by others and paid a share of the crops. Barely able to eke out a living and unable to buy farms, they became indebted to the owners and locked into a life of poverty. It sounds strange at first, but San Diego's taxicab system — like such systems elsewhere – has parallels to that antiquated economic model. The debate is not simply between the 11 percent who own their cabs and have paid oftentimes exorbitant prices for the permits against the 89 percent who may want to be their own bosses. It's a big matter for consumers and the local economy, too. So it's worth looking at the results in other cities that have taken this approach.



Steven Greenhut


Bankruptcy ruling not as bad as it looks


Stockton punts, but other cities are free to tackle pensions


When it comes to pension reform, I've long been a pessimist given the realities in the Capitol and courts. A federal judge's decision in part two of the Stockton bankruptcy case on Thursday, approving an exit plan that doesn't chip away at the city's looming pension debt, at first seems to warrant even more negativism. But it's probably not as bad as it seems for those who want these municipal debts tamed so that public services can be restored and residents aren't stuck with escalating tax burdens. Sure, Stockton officials chose not to reduce pensions, but other cities are free to address them in the future, thanks to the first part of the decision the judge issued early this month. Reformers had pinned their hopes on municipal bankruptcy – not because they want cities to go belly up, but because it would provide a day of reckoning. If pensions aren't safe in bankruptcy, that would give public-sector unions an incentive to support reforms to help keep their localities out of bankruptcy court.



Charlotte Lytton


The best response to this year's most offensive Halloween costumes
Halloween: formerly a holiday for exercising your pumpkin-based creativity, bonding with your peculiarly dressed pals and, most importantly, getting a boatload of free candy, is not-so-slowly cementing its status as a race to the bottom. From sexy Ebola nurses to gun-toting jihadis, the people of the Internet have truly outdone themselves this year with wildly inappropriate and offensive costumes.



Dan Walters


L.A., Ontario squabbling over airport
Ontario International Airport opened two large, modernistic terminals in the late 1990s to improve service in California's fast-growing "Inland Empire" of San Bernardino and Riverside counties, replacing shabby facilities that would have embarrassed a Third World country. A high-speed rail connection between San Diego and Ontario along Interstate 15 could solve the problems of both airports. It would be a bullet train worth doing, unlike Gov. Jerry Brown's $68 billion fantasy.



Steven Greenhut


California receives the Pension Death Penalty
The people who benefit from CalPERS have complete control over it. Those who pay the tab have little if any say. Six of the board seats are set aside for various groups of CalPERS "members"—for example, one for retirees who receive pensions, one for eligible current state employees, and so on. Then there are three members appointed by the governor and the legislature, both of which are wholly owned subsidiaries of California's public-sector unions.



Daily News




The abuse of authority raises basic privacy issues


CHP photo scandal requires independent investigation
Maybe it's true that the "game" of trading nude photos taken from the cellphones of women arrested for drunken driving never went beyond the California Highway Patrol's East Bay office. Maybe officers don't talk to one another about things like that. Of course, a similar incident occurred in Los Angeles two years ago — but hey, that must just be a coincidence. Really? Unlike Golden Gate Division Chief Avery Browne, we're not satisfied with the internal CHP investigation that quickly determined the despicable and apparently illegal practice is contained to the Dublin office. Contra Costa County prosecutors agree with Browne, but a county district attorney lacks statewide capacity to investigate. An independent investigation is needed, and quickly. Wagons already must be circling at CHP offices and perhaps other police departments throughout the state.



Doug McIntyre


Immigration policies a ticking time bomb
As it turns out I was wrong. Our immigration policies do split up families. Last Friday, a twice-deported undocumented immigrant named Luis Monroy Bracamonte allegedly murdered Sacramento County sheriff's Deputy Danny Oliver with a shot to the head in a Motel 6 parking lot in Northern California. Shortly thereafter Monroy Bracamonte, aka Marcelo Marquez (and possibly multiple other identities), allegedly murdered Placer County Sheriff Detective Michael David Davis Jr. Oliver and Davis were husbands and fathers, sons and brothers. Because of our unwillingness to enforce our own immigration laws their families will never see Danny or Michael again.



Steven Greenhut


Department of Justice using "its overwhelming litigation might" as "a tool of extortion"
Liberals often complain about the greed of profit-seeking corporations, while conservatives likewise complain about abuses by government officials. Both sides might take notice of something that seems to epitomize the worst of both worlds — government agencies that use their power to bolster their own budgets.



Dan Walters


Decades-old mistake is at the root of California's Prop. 46
Proponents and opponents of Proposition 46 are bombarding California voters with tens of millions of dollars in television spots and other propaganda – probably because of a tactical political mistake 39 years ago. The measure, if enacted, would do several things, but its major effect would be to more than quadruple the $250,000 cap on noneconomic damages in medical malpractice cases, often dubbed "pain and suffering," and increase it for inflation in the future. Doctors, hospitals and other elements of the medical industry have committed more than $50 million to defeating the measure, while advocates, led by personal injury lawyers, are spending perhaps a fifth as much to pass it. The increase from $250,000 to $1.1 million reflects inflation since 1975, when the Medical Injury Compensation Reform Act (MICRA) was enacted by the Legislature and Gov. Jerry Brown, during his first year as governor. It responded to what doctors and hospitals said was a ruinous escalation of malpractice insurance premiums.



Dan Walters


California Legislature's partisan balance a big question
With Election Day just a week away and mailed ballots already pouring into election offices, California's biggest political unknown is the balance of power in the Legislature. Democrats certainly will retain big legislative majorities, but it's uncertain whether they will be the two-thirds "supermajorities" the party won in 2012. Whether the supermajorities return or not won't have much practical effect on what happens in the Legislature.



Steven Greenhut


Ebola scare: Nurses' group slams hospitals, but tagged with hypocrisy for opposing flu bill
Iit's hard to evaluate these events — the press conferences with signs picturing nurses in full-protective gear and DeMoro calling for hospital CEOs to be marched in front of sickly people where they can be sneezed on — outside the world of public relations, politics and union organizing. Hospitals should do all they can to protect nurses and the public. I get it completely, especially as the father of a nurse working in a big hospital. But medical advances rarely come from grandstanding.



Doug McIntyre


We need a 'fear czar' to calm a nervous nation
It's the scary season with Halloween just around the corner and right after that Election Day. Of course this is the golden age of fear where everything is out to get us despite our living longer and better than at any point in human history. The latest epidemic of hysteria began with two American aid workers contracting the Ebola virus while doing God's work in Liberia. CNN was first to jump on it, broadcasting every hazmat suit clad step taken by Dr. Kent Brantly and Nancy Writebol as they made their way home to a miraculous recovery at Emory University Hospital in Atlanta.



Dan Walters


Prop. 48 is new episode in California's long-running Indian saga
The multibillion-dollar casino gambling monopoly that Indian tribes enjoy is one of California's most remarkable cultural and political sagas – and it's not over yet.



Dan Walters


Record low voter turnout looms in California
California, which set a record for low participation in June's primary election, will likely set another low mark for a general election in November.



Dan Walters


Jerry Brown has two paths for 4th term
If Brown intends to spend political capital on difficult, long-festering governance issues, he deserves four more years. If he intends, however, to merely check a few more items off his bucket list, that's another story.



Steven Greenhut


Decision puts rail 'caboose before engine'


High court won't consider appeal, lets high-speed rail authority float bonds


If the rail authority can move forward with such an enormous project even though it seems to conflict dramatically with the specifics of the initiative approved by voters, how binding is the wording of any initiative? It's hard to believe the state's highest court didn't find such matters important enough to consider.



Steven Greenhut


Senate leader chooses a grandiose start
My how the tone has changed in Sacramento in a short time, given the nature of Wednesday night's inauguration of Sen. Kevin de León, D-Los Angeles, as the Senate's new president pro tempore. When Jerry Brown was inaugurated as governor in 2011, he gave a 16-minute speech that focused on "courage and sacrifice" at Sacramento's aging Memorial Auditorium. The Christian Science Monitor called it an "austere ceremony" that "set the tone" for his governorship. It was all about California. De León's inauguration was anything but austere. Arnold Schwarzenegger's inauguration was garish, but he was elected governor. Legislative leaders are selected by their peers to these administrative roles. In May, Assembly Speaker Toni Atkins, D-San Diego, had a long and laudatory, but tasteful, ceremony in the Assembly chambers. The Senate in particular ought to be careful about imagery. In the past year, it has been plagued by scandals: allegations of staff nepotism, a senator's drunken-driving-related arrest following photographed partying on a Capitol patio, the conviction of a senator on perjury charges, and the suspension of two other senators who face federal corruption charges. If the Senate ever needed to show a little humility, now would be the ideal time.



Scott Herold


The campaign of fear comes to the San Jose mayor's race
The New York Times ran a piece last weekend about how Republicans and conservative talk show hosts have been harping on Ebola, the beheadings by the Islamic State and the flubs of the Secret Service. Their point is to show that the world is so bleak under the leadership of Barack Obama that people should turn to the GOP. Never mind that they overstate the threat, or that blaming Obama for it all misses the mark. Scaring voters is effective politics. The Republicans want control of the U.S. Senate. Something similar is unfolding here in San Jose, though the ideological platform is very different. The scare tactics here are coming primarily from the advocates of Supervisor Dave Cortese for mayor, particularly the unionized cops and firefighters.



Dan Morain


McClintock is no paragon of bipartisanship
Suddenly, Rep. Tom McClintock is portraying himself as willing to work with Democrats. But the
conservative Republican did not quite have that reaching-across-the-aisle thing down when he showed up for a debate of his choosing – at 7 a.m. Tuesday at Auburn City Hall – with his challenger, Art Moore. McClintock, 58, is seeking a fourth term in Congress and almost certainly will win. But Moore, 37, an underfunded neophyte making his first run for public office, might be throwing a bit of scare into him. That wouldn't be bad.

Dan Walters
Torlakson-Tuck contest is just one front in war over California public education
Even at a superficial level, the contest between two Democrats for the supposedly nonpartisan office of state superintendent of schools is interesting. The CTA and its rivals are spending millions on the Torlakson-Tuck contest, which is too close to call. Regardless of who wins, however, the war over California schools will continue.



Dan Walters


Democratic supermajorities at risk with taxes in background
The biggest election issue this year, at least among Capitol insiders, is whether Democrats can regain their supermajority in the Senate and hold their 55-seat supermajority, now just one over the two-thirds mark, in the Assembly. The latter appears to be the more likely.



Steven Greenhut


Senate secrecy latest sign of bad culture
California's top legislative body, the state Senate, does not lack pretension, as senators pass far-reaching bills and prattle about the nobility of public service. Yet its high pretensions have run up against some lowdown scandals, the latest of which surfaced in a bizarre Sacramento criminal trial this week.



Steven Greenhut


Power drunk' agency slams small winery


Vintner closing doors after fined for use of volunteer labor


Last fall, my wife and I spent a Sunday afternoon at a small winery in the Sierra foothills picking grapes and crushing them in some contraption — followed by a picnic and wine drinking. It was lovely, but unbeknownst to us, state officials apparently believe that we and our fellow volunteer grape-pickers were being exploited.



New York Times


Silicon Valley's Diversity Problem
After years of playing down the problem, technology companies like Google, Facebook and Apple now say they're serious about improving the gender and ethnic diversity of their work forces and corporate boards. Recent data from those companies and others like them confirm what everyone has long known: Most of their employees are white and Asian men. Among technical employees, few are women, and even fewer are Latino or African-American.



Dan Walters


Six-state measure would have given regional governments a boost
Draper's regional governance provision is why, one suspects, his measure drew such vehement opposition from unions and other liberal groups, which have benefited from an ever-more-powerful state government dominated by friendly Democrats.



Dan Walters


Brown honors principle of subsidiarity sometimes
If consistently applied, subsidiarity would represent a major reversal of several decades of concentrating authority in Sacramento, ever since Proposition 13, enacted during Brown's first governorship, restricted the ability of local governments to raise tax revenue. Brown has not been consistent, however, citing the principle when it's convenient but ignoring it on other occasions.



YUNLEI YANG


Asian Americans would lose out under affirmative action
A recent Field Poll claimed that most registered voters and Asian Americans in California support affirmative action. Based on the poll data, Karthick Ramakrishnan, a professor of public policy and political science at UC Riverside, indicated that the intense opposition to State Constitutional Amendment 5 (or SCA-5) earlier this year, an attempt to restore affirmative action in California's public universities, "was primarily concentrated among a small group of Asian American activists, with the more numerous silent majority still supportive of affirmative action." As an official with the Silicon Valley Chinese Assn., which was a major force behind SCA-5's defeat, I find the poll question misleading and Ramakrishnan's reasoning deeply flawed.



Steven Greenhut


New laws make case for direct democracy
Given the volume of bills, it's hard to find a theme for the past session. So I turn to the curmudgeonly journalist, the late H.L. Mencken, for a tried-and-true theme: "For every complex problem, there is an answer that is clear, simple and wrong." This Legislature seemed to specialize in offering solutions that probably won't work as planned.



Fresno Bee


State Senate should release report on nepotism
The California Senate spent $98,000 in taxpayer money to pay a private law firm to investigate a sordid story of nepotism and cronyism in the Senate. Last Tuesday, the Senate refused to release the final report into how public servants used and misused their positions of authority to hire, protect and coddle friends and family. Without transparency, this $98,000 investigation is just another government cover-up.



Steven Greenhut


Study and fracas put pensions in focus
When it comes to reforming California's underfunded public-pension systems, "progress" has been coming in the one-step-forward, two-steps-backward variety, with new funding problems still outpacing any local and state reforms.



Dan Walters


Californians with gold fever strike a legal lode
California explosively emerged as a place of importance – and quickly became a state – for one reason only: the 1848 discovery of gold in the American River. Gold seekers poured into the state from around the world, creating what is still a unique society in what had been a remote coastal frontier, and the rest is, as they say, history. Gold fever eventually abated, but 166 years after James Marshall spotted those flecks of gold in John Sutter's sawmill at Coloma, some folks still seek what gold panners and the later hydraulic miners left behind in streams.



Dan Walters


Jerry Brown hands United Farm Workers a setback
What goes around comes around. Jerry Brown devoted much of his first governorship to seeking other offices, so his record of accomplishment was scant. He's often touted a 1975 deal to give farmworkers, excluded from the National Labor Relations Act, union rights in California, supposedly settling years of strife between the United Farm Workers Union and growers. However, it merely ignited decades of new strife, which continues with Brown's recent veto of a new farm labor bill.


Aubry Stone


Don't shut out black residents from clean energy revolution
I'm very troubled by the obvious slight the renewable energy industry – in particular solar – is giving African Americans in Southern California and around the state. Like everyone else, the African American community needs to be involved in the clean energy revolution. Sadly, we are not. Current public policies serve as a barrier to entry for African Americans to take advantage of these green energy sources.